St Lucia 2018: Sandals, Grande
This site looks much better with JavaScript turned on. For the best experience, please enable JavaScript and refresh the page.
Review of our 2-week holiday at Sandals Grande St Lucian on the Caribbean island of St Lucia in May/June 2018.
Travel
We decided to upgrade our flights between Gatwick and St Lucia out of cattle class to 'BA World Traveller Plus' for a few hundred pounds more. The seats are slightly wider (2-4-2 across instead of 3-3-3), and you get a significant amount of extra leg-room as the seat pitch is a few inches more. This made for a more comfortable journey, though it's still eight hours in the air. Once seated, you are offered a glass (made out of glass!) of bubbly while waiting for take-off. Your meal tray is slightly larger, and the cutlery is metal (obviously, terrorists aren't going to pay the extra to upgrade…). The food is slightly quicker to arrive, and slightly better, although we still found the 'breakfast' inedible on the return flight (a croissant with a slab of red, processed cheese, plus a dry-looking cake).
The main drawback is that the video screen in front of you is exactly the same size and resolution as in cattle class, but is now further away from you. This means even less visible detail on-screen. I started to watch 'BladeRunner 2049', but the first few frames are a series of tiny bullet points, illegible even when I leant forward, so I gave up and pulled out my Kindle instead.
The good news is that BA's 'Moving Map' display has returned to its previous, more informative self.
The transfer to the hotel is long – we got entangled in the late afternoon school run and rush-hour traffic, and the journey took 2 hours over bumpy, winding roads, although it's always interesting to see the lush scenery, banana plantations and the daily life of the islanders.
On the return flight, our trays both sagged alarmingly in the middle, meaning that anything on it was liable to slide off onto the floor. When I pointed this out to the stewardess, she just shrugged and said 'they're all like that'. I had to prop the middle up on my knees. Unimpressive, BA.
Then, during the flight, two people collapsed for whatever reason, and had to be attended to by the cabin staff. One recovered and returned to his seat, but the other was strapped into a seat by the galley at the rear with an oxygen mask. We were all therefore asked to remain seated back at Gatwick until a paramedic team arrived, examined her, and advised the crew that she was stable, so we were finally allowed off the plane while they provided first aid and reassurance. Never a dull moment on a BA flight...
Grande
This was our second visit to the Sandals Grande St Lucian – see our holiday report from 2010.
Once we arrived at the hotel, we were taken straight to the Club Lounge (we'd booked a Club-level room in the Cap Estate building) for a glass of something welcoming and a hot towel, were quickly checked in, and taken to our room on the top floor, with a good view from the balcony over the main pool, Rodney Bay, and south over the west side of the island.
We can't fault our room, number 1411 - it was clean, comfortable and had everything that we needed. The only two minor issues were that the huge LCD TV was fixed, which meant I couldn't reach any HDMI input sockets so I could watch my own videos, and that the good, big shower didn't have a hand-held rose for easier rinsing off. Minor issues.
Housekeeping, however, was less satisfactory. We were short of towels on two days (once because our room hadn't been made up by 6pm when we wanted to shower), and had to ring for more. Our room maid also several times failed to remove some of her cleaning cloths before leaving, even leaving one draped over my bath- and hand-towels a couple of times. Yuk. Our minibar was restocked on a daily basis.
There weren't really enough sun-shades on the beach, and we several times had to walk a couple of hundred yards away from the noisy main pool and bar to find quiet sunbeds with a sun-shade. Otherwise Sandals' long beach is great – plenty of soft sand and enough room so you don't feel packed in like sardines. Bar staff wander up and down taking and delivering orders on a regular basis, which is nice. The beaches on St Lucia are all public, so there are occasional beach vendors offering you souvenirs or excursions, but a polite 'no, thanks' suffices if you're not interested. Frigate birds soar above the resort all day, and we even saw a couple of humming-birds from our outside breakfast table at Toscanini's one morning.
We were concerned that there might be a lot of construction noise from the building site next door towards Gros Islet (Sandals are building a new hotel on the little-used plot), but as of mid-June 2018, they hadn't started, apart from erecting safety-fencing around the site.
One irritation was the lift in the Cap Estate building, with indecisive doors. It sometimes took ages to get the doors closed – they'd partly close before reopening again, repeatedly.
The weather was much better than our previous visit, with just the occasional short, sharp, tropical shower, soon past.
Practically every day there were several weddings taking place in the grounds, on the beach or at the end of the central pier - this is big business for Sandals. We made friends with one British couple getting married who said that Sandals did it very well, and they were delighted with the experience.
The staff are nearly all smiley, polite and keen to help. Special thanks go to Latoyah at Gordon's on the Pier, Emma in Loyalty, and Jadine in the Club Lounge for their extra efforts to help us to enjoy our holiday more. Emma arranged for us to be shown around the new over-water rooms, which are achingly modern, and equipped with some ultra-luxury features.
Excursions:
Pigeon Island
One day we decided to visit the Pigeon Island National Park, just a few yards from Sandals. It used to be an island before it was connected to the mainland by a wide causeway in the 1970s – the Grande hotel is built on the same causeway. There's a US$8 pp entrance fee, and for a further US$5 you get a guide book, with a map. It's well worth a visit, with a relatively easy walk up to Fort Rodney (apart from some steep steps at the top), built in the mid-18th century by the British Admiral George Brydges Rodney, guarding the entrance to Rodney Bay. There are a couple of old cannon and a powder magazine and a great view over the bay and south down the west side of the island.
A further, slightly more challenging scramble up to the highest point of the island brings you to Signal Peak, where Rodney had a look-out post established to keep an eye on the French fleet in Martinique, 25 miles away on the horizon to the north, during one of the many Anglo-French wars. In 1782 their fleet emerged, and was immediately pursued and defeated by Rodney's fleet at the Battle of the Saintes, reasserting British dominance of the Caribbean, and earning him a peerage (1st Baron Rodney of Rodney Stoke) and an annual pension of £2000 pa. What chutzpah we had in those days…
There are the remains of several 18th century garrison buildings and an Information Centre/Museum (which unfortunately was permanently closed when we were there – there is supposed to be a new replacement building eventually, but there were no signs of any such activity). The other building of interest is the Jambe de Bois Restaurant, named after a French pirate (the name roughly translates as Peg-leg) who established a pirate base on the island in the mid-16th century.
Pitons Sunset Cruise
For US$95 pp from Island Routes (Sandals' excursion partners), this was a 5-hour cruise in a big catamaran from the island's capital, Castries (bus transfer included), sailing down the west coast to the magnificent Pitons World Heritage Site and back. The boat stops to allow you to snorkel right underneath Petit Piton (kit provided), where the steep mountain wall plunges down into the Caribbean.
There's unlimited rum punch and reggae music, regular commentary on the sights you pass, and the crew lead you in entertainment and dancing on the way back. We enjoyed it.
There are lots of other excursions available, either from Island Routes or other peddlers on the beach.
Food+Drink
Room service
I went diving while I was there, and took advantage of the Club-level's Room Service to have an early breakfast delivered at 7am in our room on many mornings (there isn't enough time to eat in a restaurant before checking in at the dive centre). This is a great idea, but the food is not quite to the same high quality as you get in the restaurants. The omelettes were inevitably lukewarm and over-cooked, but it was great to have leisurely orange juice, fruit plate and a cup of tea on the balcony.
Restaurants
We tried most of these during our stay.
Barefoot on the Beach/Mariners: Literally, with tables on the beach. Seafood. Delicious snapper at lunch and plenty of seafood choice for dinner.
Jerk Shack: Caribbean specialities – didn't use it.
Dino's Pizzeria/Josephines: Good pizzas, crepes and cakes/ice-creams.
The Olde London Pub: Nothing like a London pub. Bar food reasonable, over-air-conditioned, no British beers apart from bottled Newcastle Brown. The only bar open after midnight, so can get incredibly noisy later.
Bayside: Overlooking the main pool. Plenty of quality choice for buffet breakfast and lunch, and table service dinner, with beef, duck, lamb, salmon and other dishes. We were delighted to see that the buffet area is now enclosed with automatic doors – this keeps the birds (aggressive, noisy Carib_grackles) away from the food, but they still walk over any unoccupied tables.
Toscanini's: Excellent leisurely breakfast option, either inside or outside under sun-shades. The grackles are a mild annoyance here too. The serving staff frequently seemed to get our orders wrong. Good Italian food in the evening.
Bombay: Indian Restaurant. The Americans seemed to like this, but we felt it tried to be a bit too posh, unlike relaxed Indian restaurants in the UK. Portion sizes are vast – the starter was a complete meal in itself.
Kimono's: Japanese Teppenyaki, in small groups with food cooked before you on a big grill by a Japanese chef who performs skilful tricks and cracks jokes. How much you enjoy this depends entirely on how good your chef is – while ours was incredibly skilled at juggling cooking implements and cooking the food, we didn't take to his off-colour jokes and habit of picking on people round his grill.
Soy: Sushi bar – we didn't visit this.
Gordon's on the Pier: Genuinely at the end of a pier over the ocean. Excellent food (great shrimp surf and turf) and first-class service, with a great view over Rodney Bay to the lights of Gros Islet. Thanks to restaurant manager Latoyah (who said she recognised us from Sandals' 'Le Jardinier' restaurant in Grenada) for very special treatment.
One evening we took Sandals' regular shuttle bus, running between their three hotels on the island, to visit Kelly's Dockside Bar and Grill at Halcyon Bay, and enjoyed a good meal from the wide choice on the menu.
We were pleased to see that the dress code has been eased somewhat – men can now wear sandals instead of 'closed-toed shoes' at 'Resort Evening attire' restaurants. Much more sensible for a resort called Sandals. Toscanini's was the only restaurant asking for this dress code, and only Kimono's, Bombay and Gordon's needed reservations.
Bars
During the day the Main bar by the pool and the swim-up pool bar are much used. In addition to the Pub, there is a Lobby Bar in the evenings, but we usually ended up at the Piano Bar - a quiet, comfortable place to relax after dinner, with a couple of good piano players, notably the excellent Gemma Flood (seen here on YouTube), playing, joking and getting the small audience singing along with them to old favourites.
Underwater
The big attraction for me is that the scuba diving is included as part of the all-inclusive deal. Even with several hundred guests, the dive boat generally only had a handful of divers on board, so everybody else is subsidising my diving! Diving was a complete washout on our last visit in 2010, thanks to Hurricane Tomas, so I was interested to finally find out how good it is. And it is good, with a bit more variety than Grenada, but not as good as Turks and Caicos or the Bahamas, where we've stayed at other Sandals or Beaches resorts.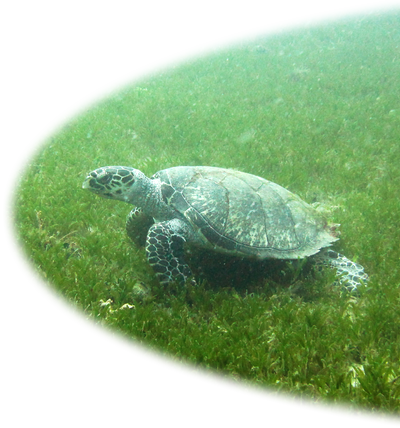 Sandals have a big, fast 46' Newton dive boat, with room for about 30 divers, so there was plenty of space. The staff are helpful and professional, the equipment is all nearly-new Scubapro. There are some rinse tanks at the dive centre for your wetsuit, with a hanging area to drip-dry, and the staff will hang it up indoors for you when it's dry. On the boat there's the usual safety gear, two rinse tanks (for computers/cameras and masks), chilled water, sandwiches and stuff, and a marine toilet.
They do two-tank morning dives and one-tank afternoon dives. For the morning trip, you have to check in at the dive centre at 0800, and go to the boat at the end of the pier, where you will be assigned to a pair of tanks, and provided with a BCD, regulator and weights. The boat doesn't leave the dock until at least 0830. Journey times vary from just five minutes to an hour and a quarter for the juicy sites near the Pitons, meaning sometimes you don't get back until 1400. They don't tell you where you are going until just before the boat leaves the dock.
As there can be a mix of experience, you can find yourself restricted to just 18m depth on some dives as they make only a cursory attempt to separate inexperienced and experienced divers. Most of the dives are shallower than 20 metres, anyway, and dive times are restricted to 40 minutes, sometimes less if a diver is getting short of air. Sandals define this as 1000psi (you start with 3000psi), so I always came up with my tank more than half-full. They don't do Nitrox at all, but with such short, shallow dives, it's not needed.
Dive sites I visited were:
Piton Wall: a wall dive right underneath Petit Piton, where the mountain plunges into the Caribbean. A marine reserve, like several of the sites here – lots of fish. Lots of good, healthy hard and soft corals. Some Caribbean Spiny lobsters, Arrow crabs, Sharptail eels, Banded coral shrimps and Spotted morays (these were all seen at every site I visited).
Anse Chastenet (under Gros Piton): Barracuda. A sudden increase in current at a corner.
Superman's Flight (twice): Apparently the start of his flight in the movie 'Superman 2'. Pretty reef. Pederson cleaner shrimps.
Salt Point: Just a few minutes round the corner of Pigeon Island. Just 3 divers on the boat. About 20 stingrays, all buried in the sand. Peacock flounder, Batwing crab, Scorpionfish.
Pigeon Island: Even closer. Queen Triggerfish, Yellowhead Jawfish, Spotted Drum, loads of big conch-shells. Vis highly variable.
Lesleen M (twice): A wreck at 20 metres. Green Moray, a group of 5 Pederson Cleaner shrimps, Tuna.
Virgin Cove: Near Lesleen M. Shallow dive – beautiful corals, Pederson Cleaner shrimps, Spotted Drum, Lionfish, Christmas tree tubeworms.
Coral Gardens: At base of Grand Piton. Lionfish.
Plantation: Lionfish, two Scrawled Filefish, Garden eels.
Vicky B (also near Lesleen M – two wrecks on one dive): A new wreck at 22 metres. Big forklift truck in hold, exposed Ford engine on deck. Hawksbill turtle on each wreck, big dark ugly Lionfish, Flamingo tongue.
Somewhere or other Beach South (didn't catch the name): Peacock Flounder, Jackknife fish, Scorpionfish, Christmas tree worms, lots of the usual to see.
Fairyland: Beautiful reef – the best dive so far. Lots of large blocks to explore, Spotted Spiny Lobster, Scorpionfish, a dozen or so BIG Lionfish. Just four divers on the boat.
Lots of photos for your viewing pleasure on the "Photos" section below. Thanks to the Dive centre crew: Boat captain Fletcher, and Romanus, Marcus (special thanks for his photography tips), Peaches (aka Pamela), Denelle, Natalia and the rest.
Photos
Around fifteen photos to a page. Pages vary from five to ten megabytes in size.
Conclusion
The upgraded flights were a mixed experience. The hotel is good: nice room, great food, good beach. Be prepared for a 2-hour transfer time. Room Service breakfast at Club level was very convenient, but mixed quality. Good diving. Would we come again? Definitely.