Sandals, Grande St Lucian 2018: Photos 5
This site looks much better with JavaScript turned on. For the best experience, please enable JavaScript and refresh the page.
Fish
A Peacock Flounder (Bothus lunatus), with small circular blue markings tries to blend into the sand at Salt Point.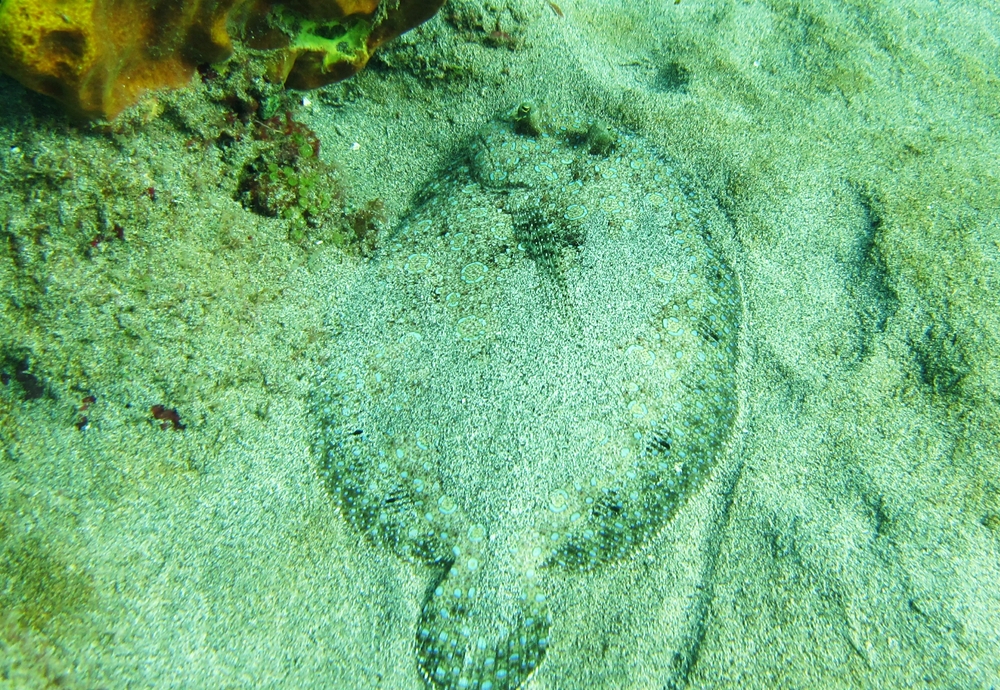 And here's another, alongside a Jackknife fish (Equetus lanceolatus) near the Lesleen M.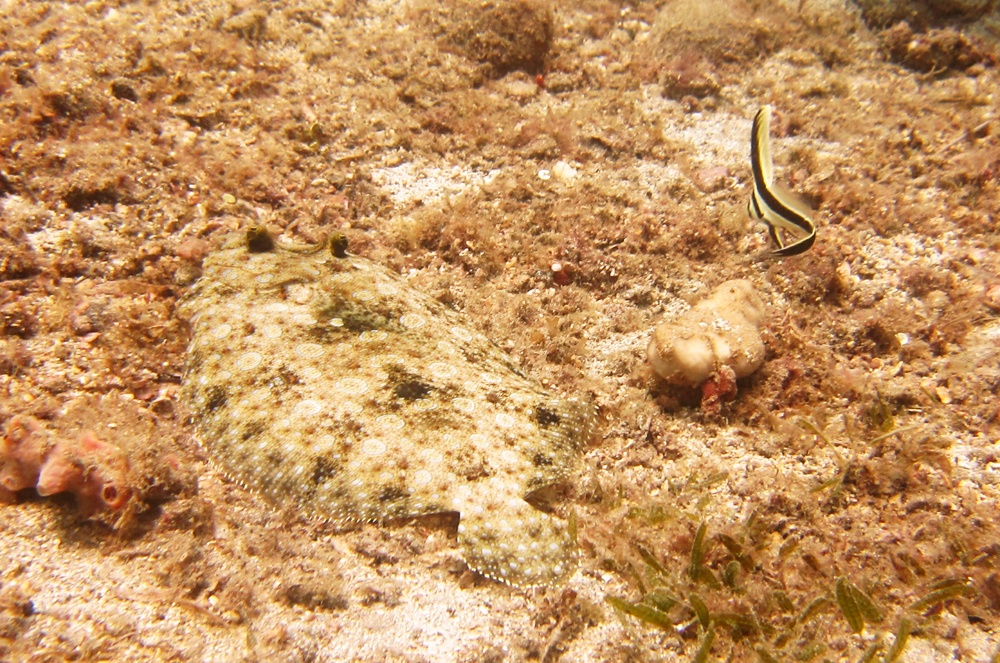 A Porcupinefish (Diodon hystrix) smiles winningly at Salt Point.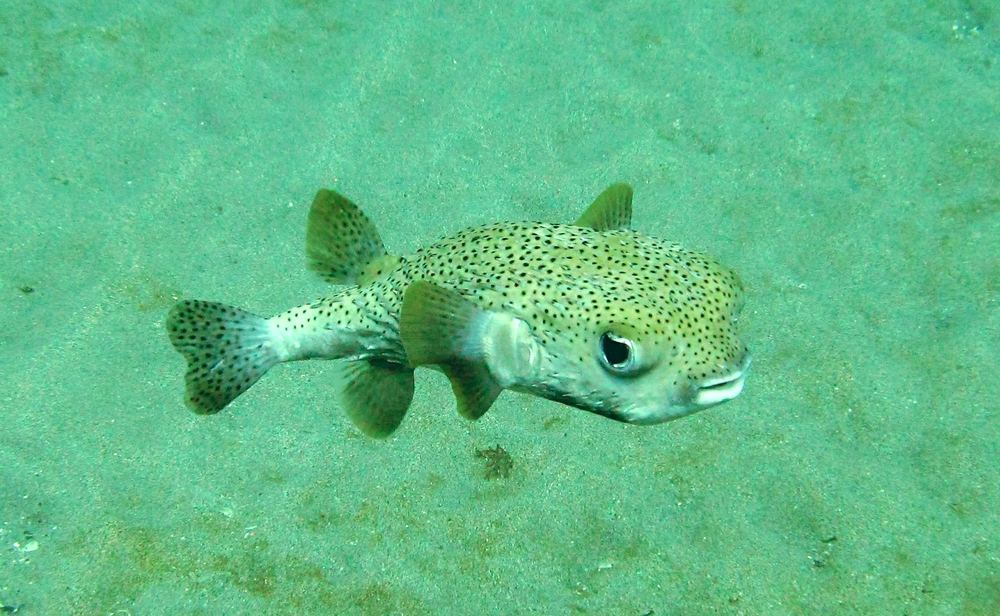 A Spotted Scorpionfish (Scorpaena plumieri) at Salt Point.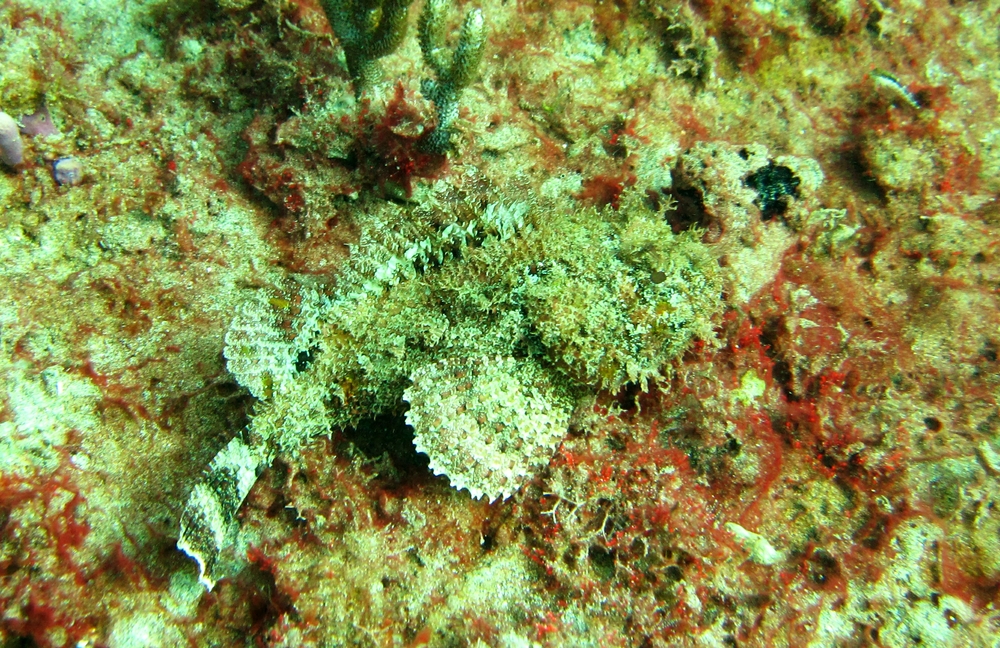 Another Scorpionfish near the Lesleen M.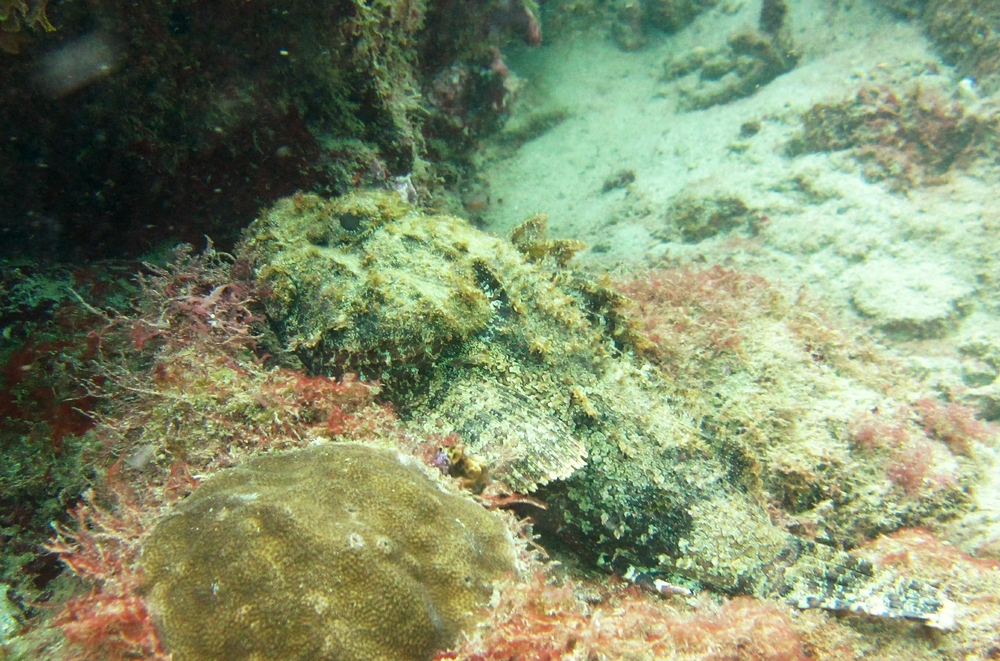 A couple of really ugly, fat Scorpionfish at Fairyland.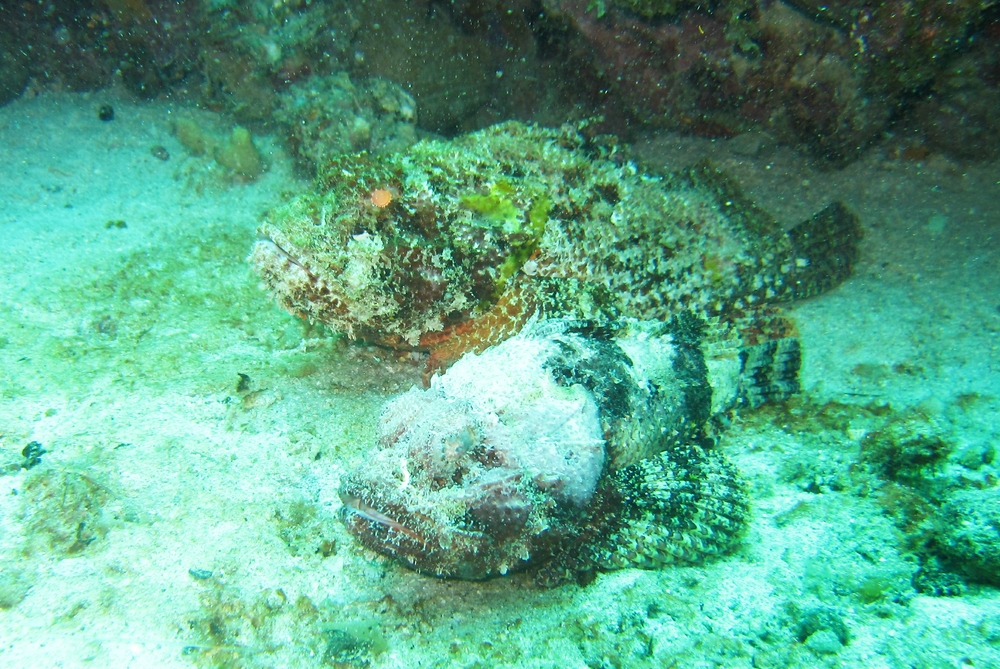 Queen Triggerfish (Balistes vetula) at Pigeon Island.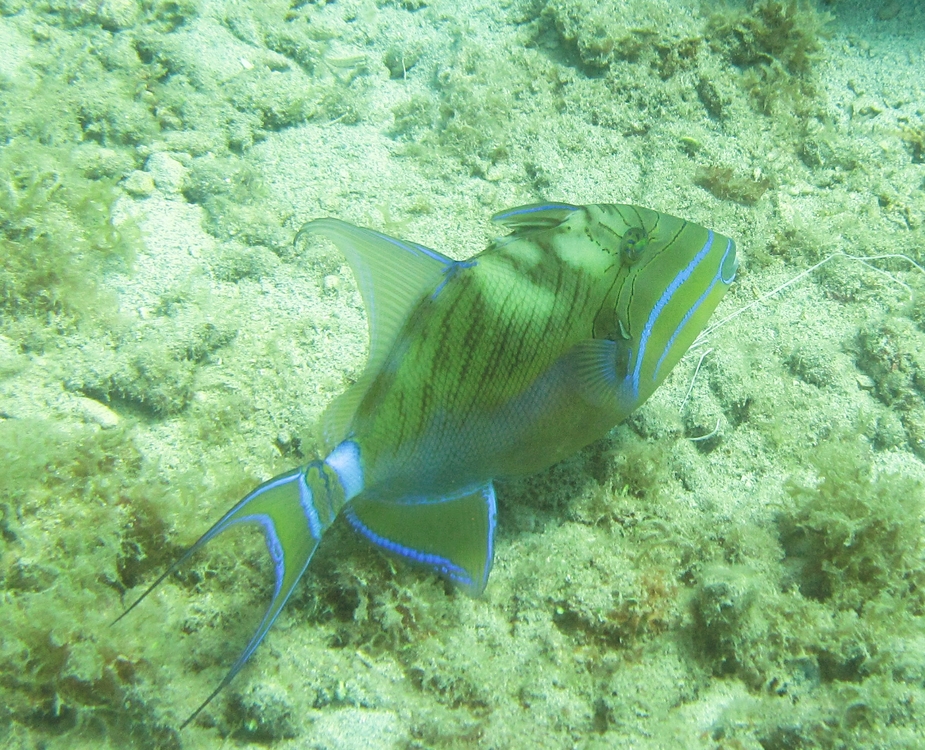 A Spotted Drum (Equetus punctatus) lurks inside a hole in the pretty reef at Pigeon Point.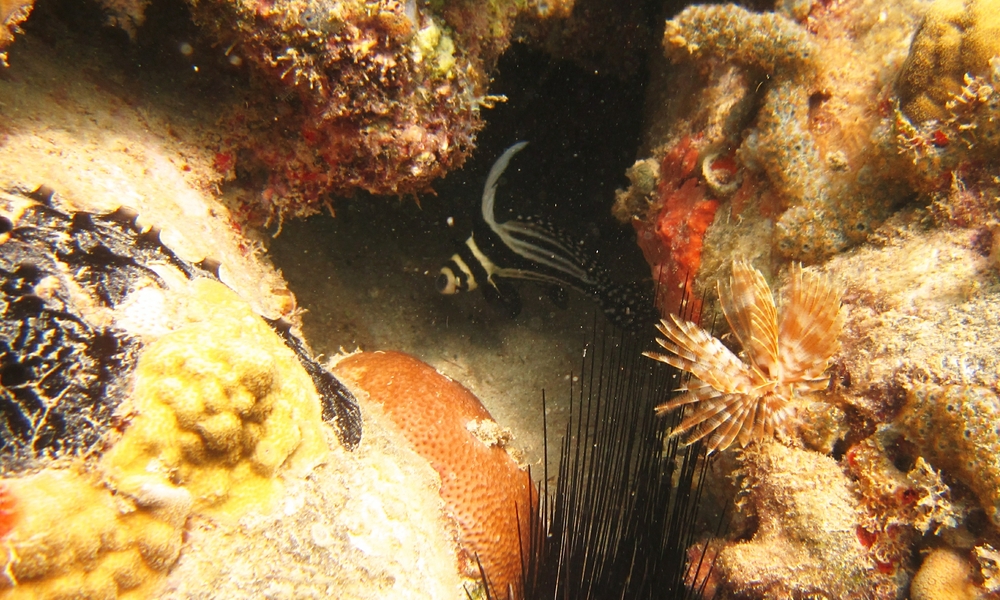 Another Spotted Drum at Virgin Cove.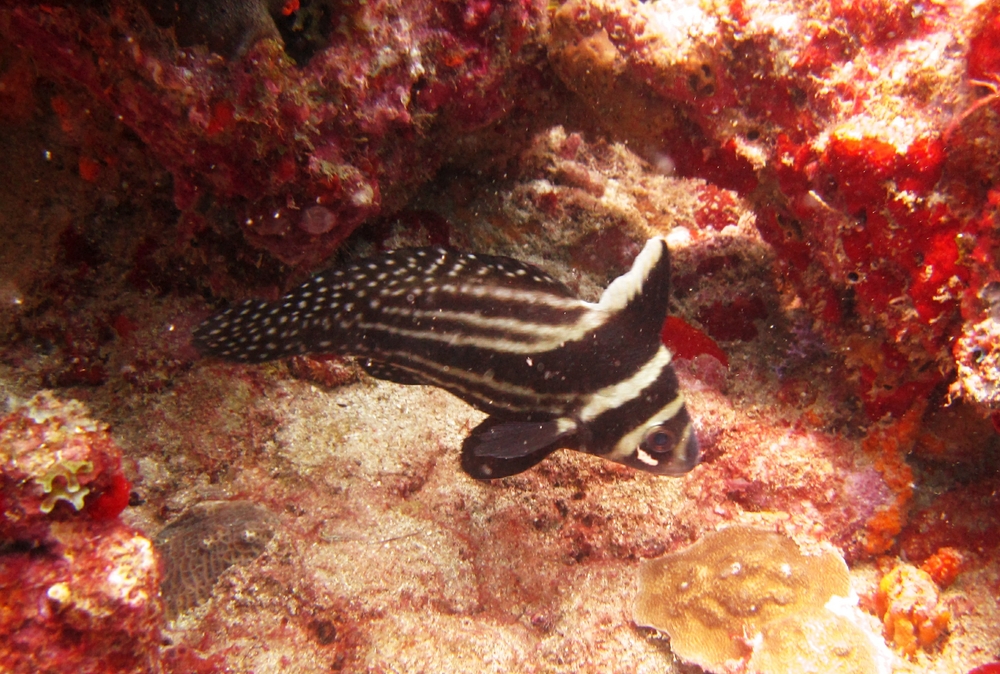 A Bicolor Damselfish (Stegastes partitus) dares me to get any nearer above an empty Queen Conch (Strombus gigas) shell at Pigeon Island.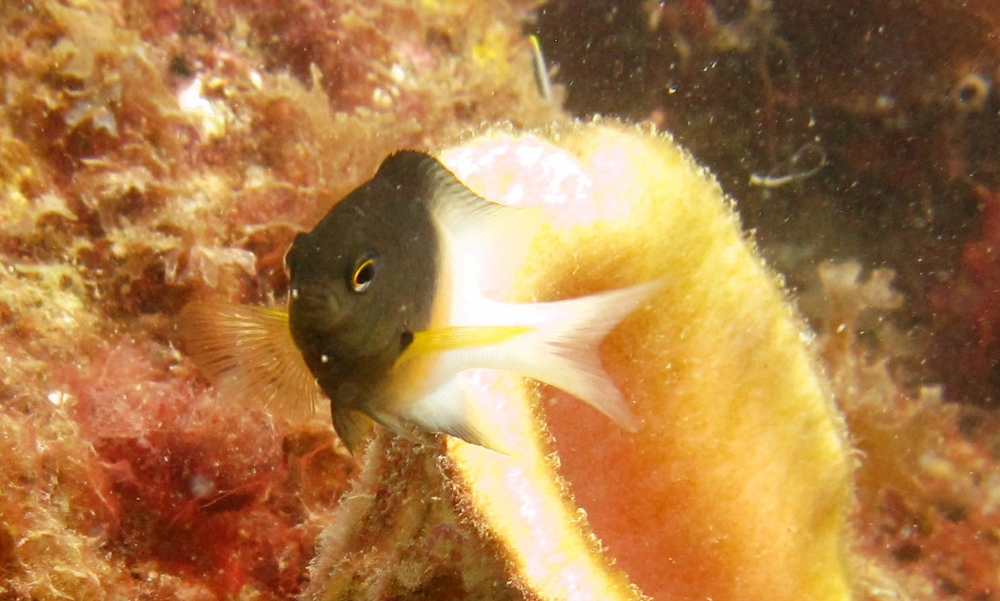 A tiny Yellowhead Jawfish (Opistognathus aurifrons) sticks his head out of his hole in the sand at Pigeon Island.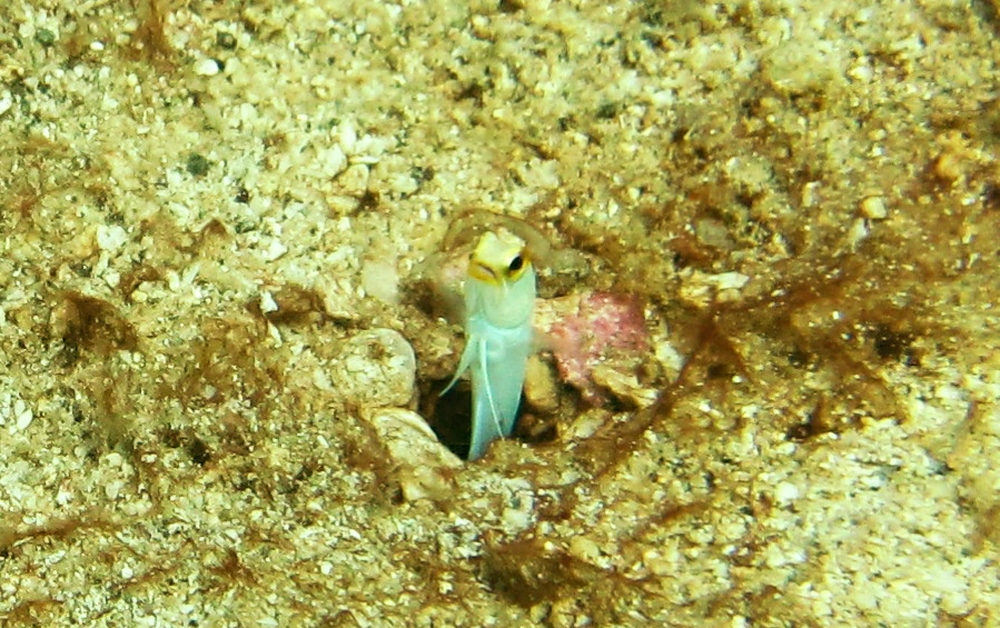 A Whitespotted Filefish (Cantherhines macrocerus) at Pigeon Island.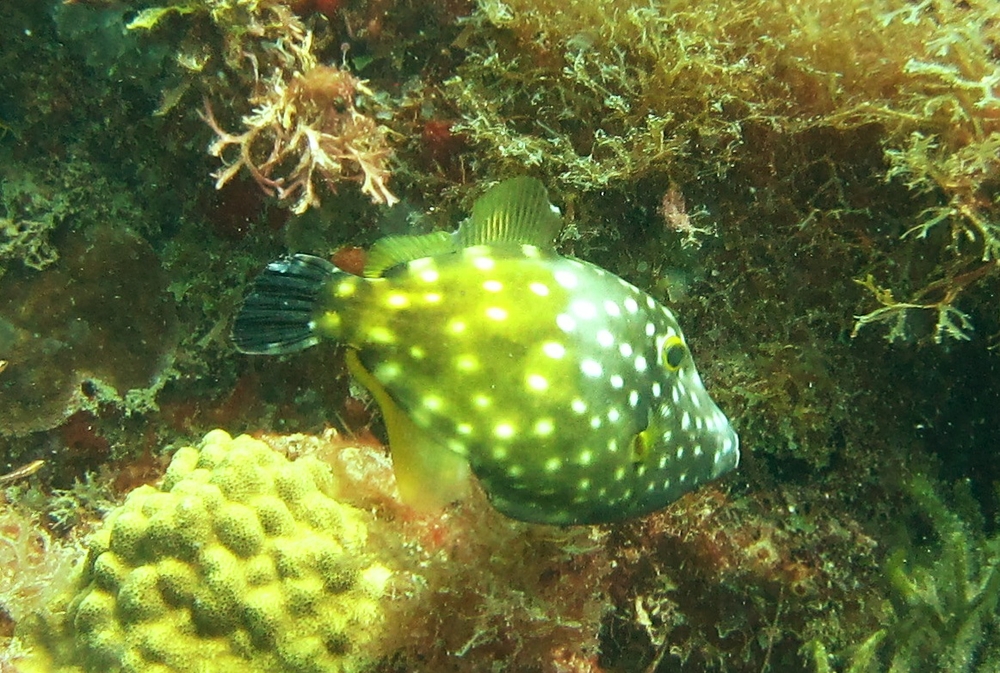 Honeycomb Cowfish (Acanthostracion polygonius) at Coral Gardens.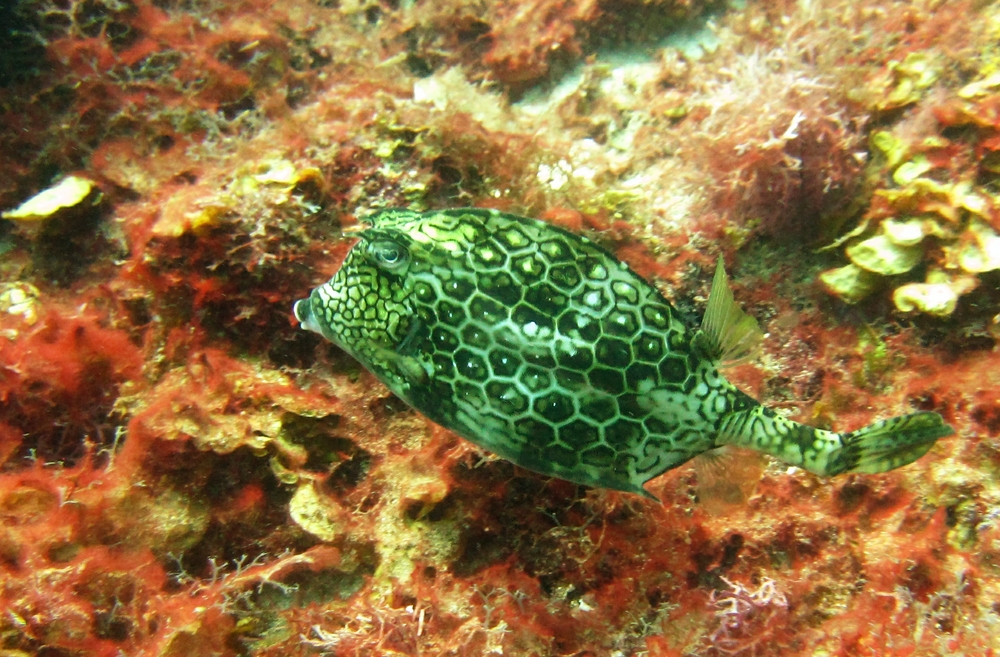 A fine specimen of a Scrawled Filefish (Aluterus scriptus) at Plantation.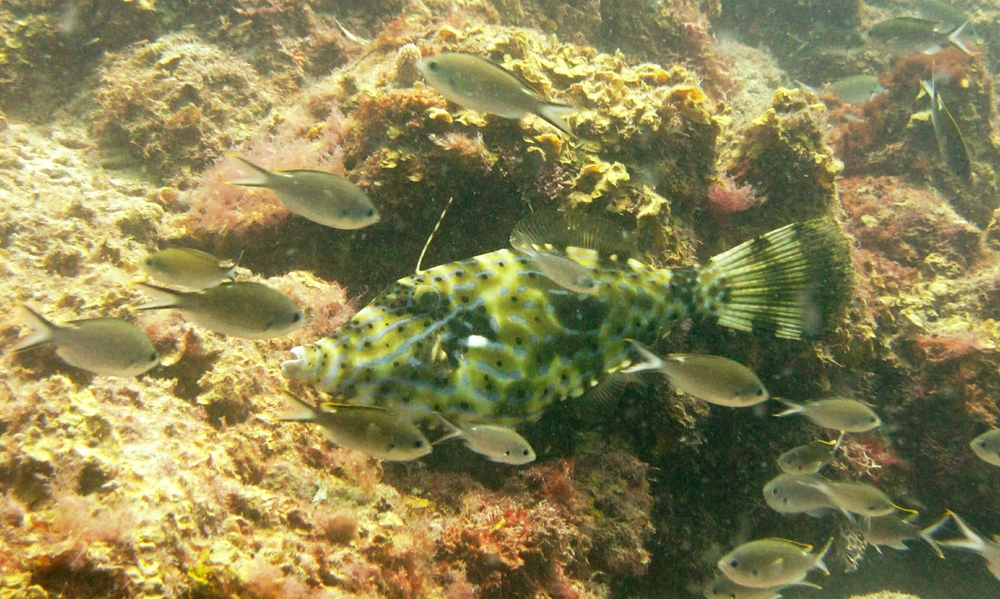 And another just a couple of yards away. Their appearance is quite variable.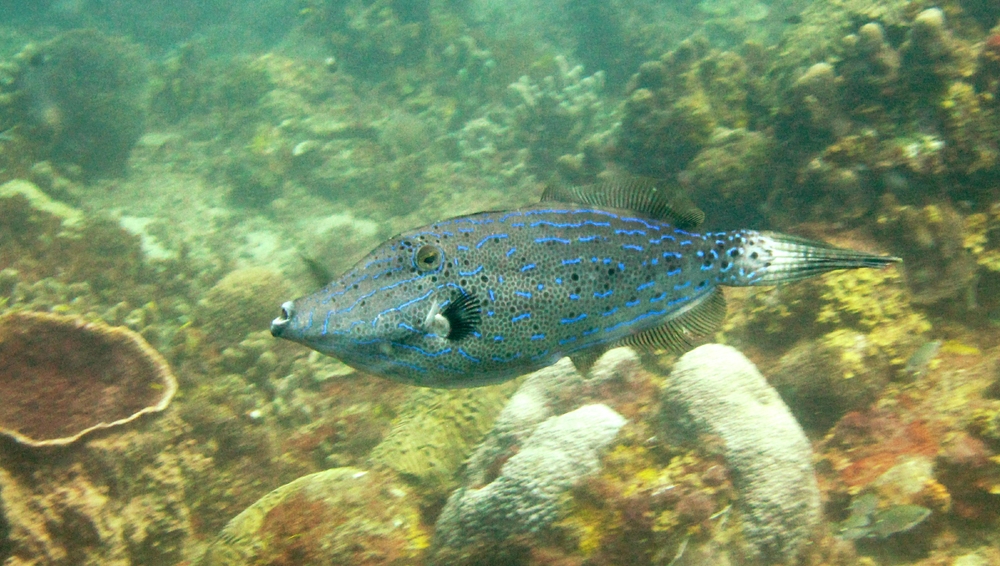 Trumpetfish (Aulostomus maculatus) also vary in colour.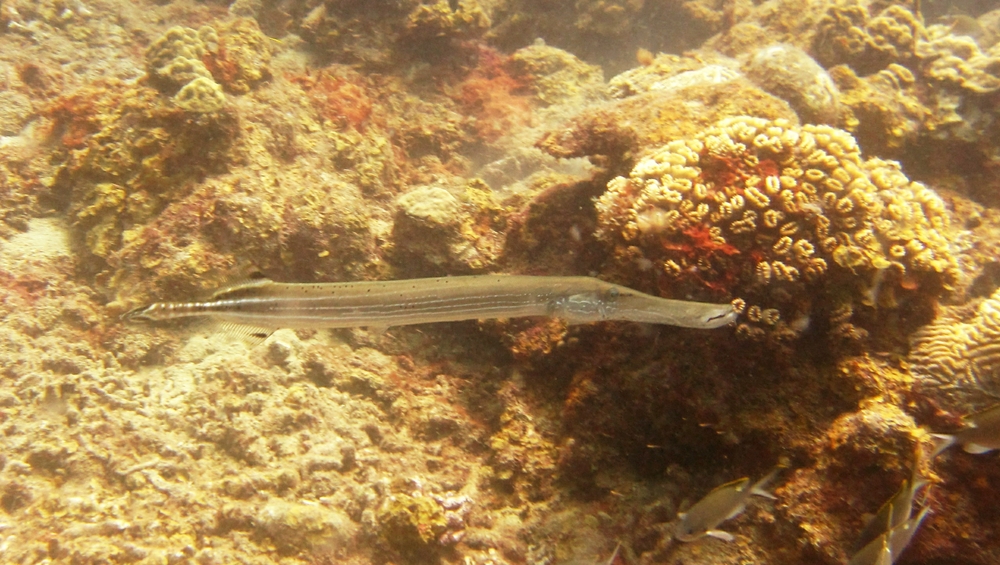 And another Trumpetfish at Fairyland.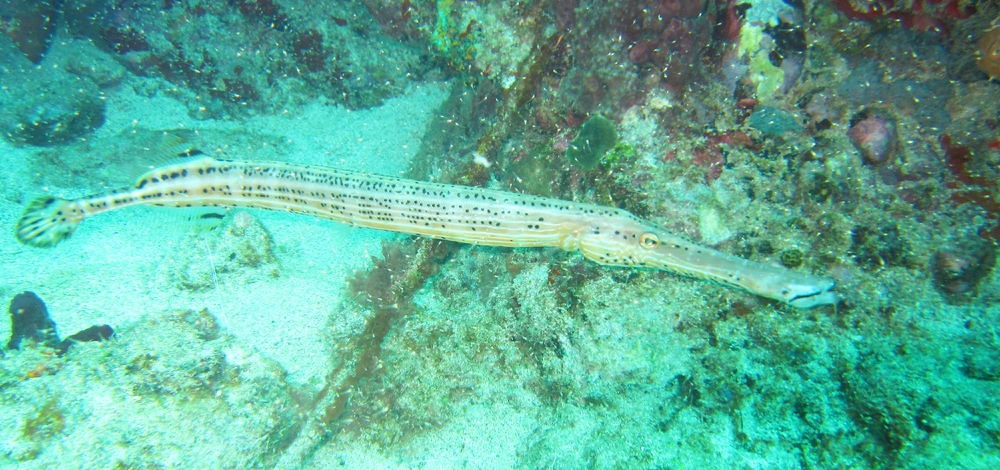 A huge, really ugly, dark, Common Lionfish (Pterois volitans) near the Vicky B wreck.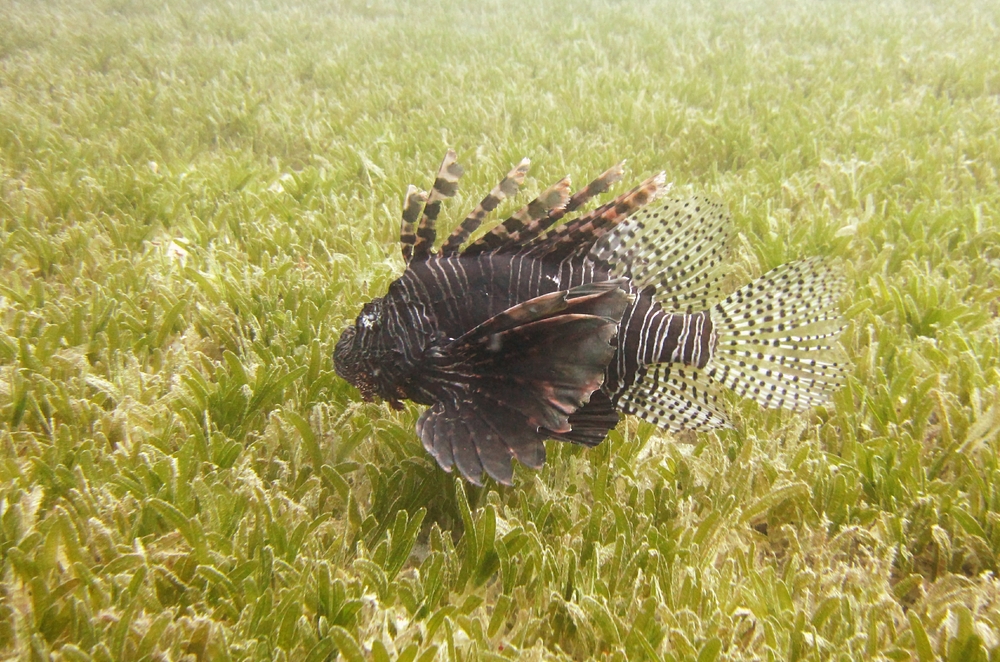 And another big one at Fairyland.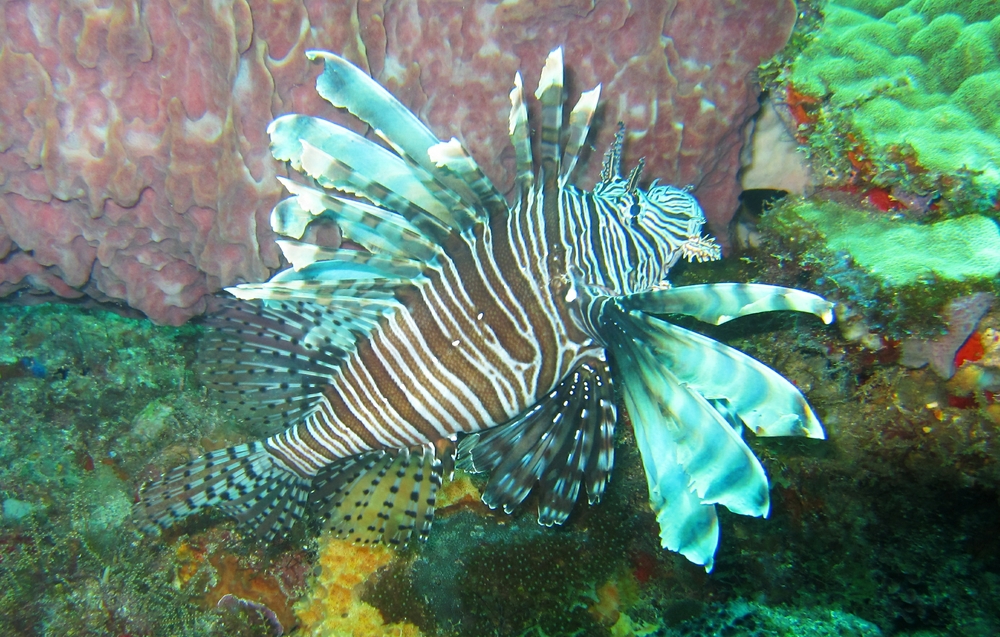 And another glares at me at Fairyland.