Thudufushi, Maldives 2020
This site looks much better with JavaScript turned on. For the best experience, please enable JavaScript and refresh the page.
Resort report and review of our two-week stay at Diamonds Thudufushi, Ari Atoll, Maldives, in January 2020.
Travel
The cattle-class Sunday evening BA flight from Gatwick wasn't as bad as usual, mainly because the seat-back entertainment system has been vastly improved. The screen is much larger, and of much higher resolution, so that it made watching movies a pleasure - and there was a good selection of these to watch. The new Moving Map display is excellent. The cabin staff were helpful and attentive. The food was just as bad, however…
The return flight was similar: long and tiring.
Once disembarked at Malé airport, and through the long queues at passport control and the baggage carousel, the Kuoni rep was visible and helpful outside, showing us to the Trans Maldivian Airways check-in desks and onto the minibus for the short ride around the perimeter to the seaplane terminal. There is still a huge amount of expansion work going on - the airport island, Hulule, just keeps getting bigger as more land is created by dredging coral sand from the sea bed, and more buildings erected, including new terminal buildings. The second runway looks finished, but isn't being used yet for some reason.
The usual chaos at the seaplane terminal, with our scheduled departure time first being put back an hour to 1230, then to 1345. We were handed a voucher for a meal and a drink because of the long delay, but as soon as we'd organised a sandwich, the flight was called at 1230 after all.
Never mind - the view from the seaplane of the range of blue colours of the sea, and the coral reefs makes up for the chaos. We made a couple of stops at other resort islands on the way to let people off before touching down in the lagoon at Thudufushi, for the short boat-ride to the jetty and Reception.
Thudufushi
We'd asked for a Beach Bungalow room in the range 26 to 37, because on our last visit, just 13 months previously, there was plenty of beach outside these rooms, so we were pleased to be allocated to room 26. However, when we arrived at the room, we were shocked to see that room 26 was the only one in that range that had any good amount of beach at all. 27's beach was small, and rooms 28 to 43 - the entire north-east side of the island - had no beach whatsoever. The verandas of several of these rooms looked a bit unsafe, as the foundations had been completely exposed by the waves. The beach in front of the main restaurant was also foreshortened.
Beach erosion is clearly getting worse, and the fact that Planhotel's sand-pumping machine was out of commission hasn't helped. Thudufushi were laying out many temporary sand-bag breakwater structures to take the energy out of the waves on the NE side, but, if I were Planhotel, I'd be getting worried about the future viability of the island. We heard that many guests booked for these rooms had been offered upgrades to Water Villas or to sister-island Athuruga a few miles away. We certainly would refuse to stay in a Beach Bungalow with no beach…
We were told that, for the last six months, the weather has been crazy, with severe storms, one of which wrecked the jetty in July 2019, leading to a 6-week resort closure while the jetty was being re-built, and two lightning strikes on the island, which caused further damage. Head barman Lesly told us that, during one storm, waves were coming right into the Main Bar, and a temporary wall had to be created from some boarding.
We'd booked for mid-January, since at that time of year the island normally gets balmy, calm, settled days with a light breeze to keep you cool on the beach. We were disappointed to find that, for our entire stay, we had a stiff breeze from the NE coming straight onto our beach, with top-end Force 4 winds, and widespread white-caps on the rough sea, making it a bit chilly in the late afternoon when the beach was shaded by the trees behind it. We asked for two more sunbeds to be provided for us on the warmer, sheltered SW side of the island by the jetty, but, although clearly marked with our room number, they were nevertheless commandeered by some of the Italian guests. Frustratingly, only on our very last day did the wind die down to the expected light breeze, and the sea became calm and flat. Grrr.
Whether all of this is due to global climate change is a worrying question - if it is, then it's clearly too late to do anything about it.
Otherwise, the only changes on the island are that many more of the Beach Bungalows have been upgraded to Junior Suites. These have an additional indoor sitting room, and an expanded veranda, with better furniture. Annoyingly, some of the things that used to be included in the AI package no longer are. For example, Laundry used to be AI, but now it's at extra cost (US$2.50 for a T-shirt, for example). On our last visit we were offered one free lunch at the Teppenyaki restaurant, and one free Maldivean dinner in the Garden - but this year they are no longer offered.
Our room
All the Beach Bungalow rooms are pretty much the same - please see our comments from previous stays for descriptions. There's a good, big room safe, but the instruction card for its use was the wrong card, intended for a different model. We asked for, and got, a different instruction card, but this, too, was for the wrong model. Eventually, a member of the maintenance staff called and showed me how to use it - there clearly weren't any instruction cards on the island for our particular model.
There's Wi-Fi in every room - it's not lightning-fast, but was adequate for our purposes, including Skype voice calls back to the UK.
The Beach Bungalow rooms are clearly past their "best before" dates, and could do with a full renovation. Nevertheless, our room attendant Imad kept the place spotless for us.
Food+Drink
The food in the Main Restaurant is excellent - plenty of choice, freshly-cooked, good quality ingredients. Unfortunately, while we were there, the serene atmosphere was spoiled by a block booking - a party of 70 Italians from a club or society, who all knew each other, and took over the restaurant, with a constant bustle between their tables and flamboyant conversations at top-volume. Similarly, the "Maldivean Night" evening meal in the Garden behind the restaurant was completely taken over by them, with loud amplified speeches, awards handed out, and a beauty-parade. All the other non-Italian guests hated it, and were relieved when they left.
Our waiter Jadulla looked after us very well, and we were fortunate to see from our breakfast table a pod of dolphins swimming past just a couple of hundred meters away.
Thudufushi are very proud of their "Dining with the Stars" initiative, which was well underway while we were there. This is billed as a "one of a kind gastronomic experience", with visiting top chefs creating extravagant menus, to be enjoyed on the beach under the stars. This sounds like one of Head Chef Giacomo's projects.
It was good to see Kholil and Akash behind the bar again. Apart from head barman Lesly, the other bar staff were all new since our last visit.
Underwater
The usual great, if expensive, service from the IDive team (they are also on Facebook). It was good to see the familiar faces of Centre Manager Govinda and Instructor Jerry, and to meet Instructor Stefano who disappeared off to Athuruga during our stay. Also the familiar faces of Chokka in charge of land-side operations, and the same super-efficient dive boat crew as on my last visit.
There's a single-tank dive in the morning at 0930, and another in the afternoon at 1500. Boat rides to the dive sites vary from 10 to 60 minutes. Tomorrow's dives are posted on the notice-board outside the centre - all you have to do is add your name to the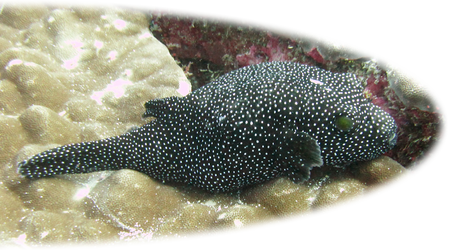 list underneath, and your crate with all your kit will appear on the boat before the dive. Then just turn up at the dive centre at 0915 (plenty of time for breakfast!) for an 0930 start. Nitrox is free for qualified divers. Underwater scooters (DPVs) are available for hire at US$50 a dive.
They have a new dive boat which is even bigger and slightly faster than the one last year, with plenty of room to spread out. There's a fresh-water shower, cold drinks, a sundeck, a WC, and all the required safety features (first aid kit, oxygen etc). The boat crew are very attentive and do everything for you. They will even strip your tank after the dive and put all your kit into your crate for you - they will take it all ashore, rinse it off and hang it up to dry. After the dive the crew bring you towels, tea or coffee, and slices of coconut to nibble on the way back. Luxury.
CoVID Update: Some of IDive's procedures have changed slightly to increase staff and guest safety - check out their web site above. For example - no more plates of fresh coconut after the dive.
Dive sites I visited this year included:
Bulaloi Thila: Good reef, lots of fish, Lionfish, sharks. Overhangs and swim-throughs
Himandoo Kandu: Lots of White-tip reef sharks and a few Grey reef sharks, turtle, Napoleon, Barracuda, Eagle ray, Tuna. Overhangs and swim-throughs
Ali Thila: Pretty reef - beautiful coral. Grey reef sharks, Nudibranchs
Maavaru Corner (3 times): On the outside of the atoll's fringing reef, an often sensational Manta ray cleaning station, but a beautiful site even without the rays - Ten Manta Rays on the first visit, six the next, and 5 the third. Grey and white-tip reef sharks, Turtles, Tuna, and, under one overhang, about 20 lobsters all huddled together. Huge shoals of Blue-lined and Humpback red snappers. Porcupine fish
Panettone Kandu: Napoleons, White-tip reef sharks, a Flounder, lots of Titan Triggerfish, Morays
Thudufushi Thila: Beautiful soft corals, lots to see. A Hiby's Lamellarid (a Maldives speciality), lots of Eagle rays, Grey and white-tip reef sharks, Stingrays, school of Barracuda, Tuna, a school of Jackfish (Trevally)
Panettone Manta Point: Two Mantas, lots of White-tip reef sharks, Turtle, a Shrimp and a Moray sharing the same hole, Napoleon, Morays (watch out for the Black-cheeked Moray - they bite!)
Hukuru Elhi Faru: An early start (0900) for this special excursion to a Manta cleaning station an hour and a quarter away. Lots of other dive and snorkelling boats. There were rumours of a Whale shark, which piqued IDive part-owner Franco, who was staying with friends, and he insisted we went. No Whale shark, but two Mantas and two huge Silvertip sharks ("potentially dangerous", according to Wikipedia), Morays, beautiful Table corals.
I did the ten-dive package (everything included) which, with 2% service charge, costs US$979.20, which converted at US$1.3061 per £ to £749.72. Expensive, but reflecting the superb service from the IDive team.
Photos
Each page contains about ten to fifteen pictures, totalling approx five to eight MB per page.
Conclusions
On the good side: Service is great, the staff are friendly and helpful, the food and drinks are marvellous, and the dive centre and the diving are fantastic. But Thudufushi is suffering from beach erosion - nearly half of the Beach Villas have no beach. We did not enjoy sharing the dining room with the exuberance of the block-booked club outing of 70 Italians. It would be great if the Beach Bungalows had a full renovation to more modern styles. We were also disappointed by the exceptionally windy weather during our stay - obviously not Planhotel's fault, but nevertheless it took the shine off our stay.
Will we go again? Probably, but we'd need to think about the right month to visit.
Coronavirus postscript: Four days before we flew to Thudufushi, the first death from a virulent new virus was reported in Wuhan in China. While we were there, Wuhan went into full CoVID19 lockdown in a futile attempt to prevent the virus spreading across China and world-wide. We'll need to think carefully about current infection levels, the standard of healthcare available in the Maldives, and travel insurance cover before booking again...