Vilamendhoo 2004: Photos 2
This site looks much better with JavaScript turned on. For the best experience, please enable JavaScript and refresh the page.
More views around the island.
A lizard caught this huge beetle right in front of me, then climbed up the shrub to consume it at its leisure in the sunshine.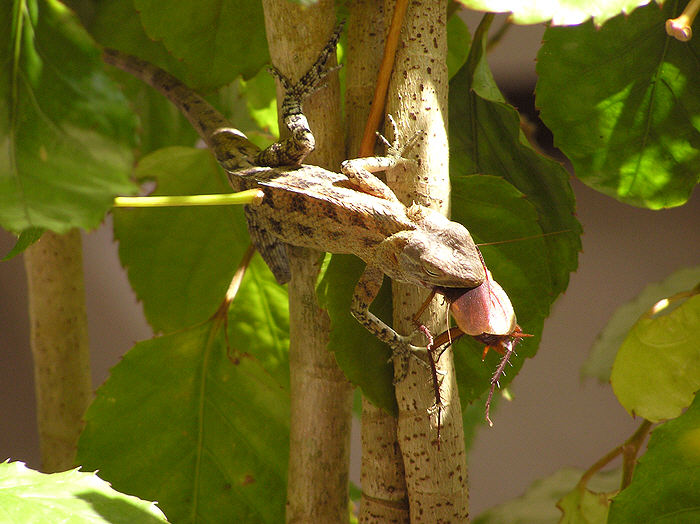 The beetle was bigger than the lizard's head - it took him ages to swallow it.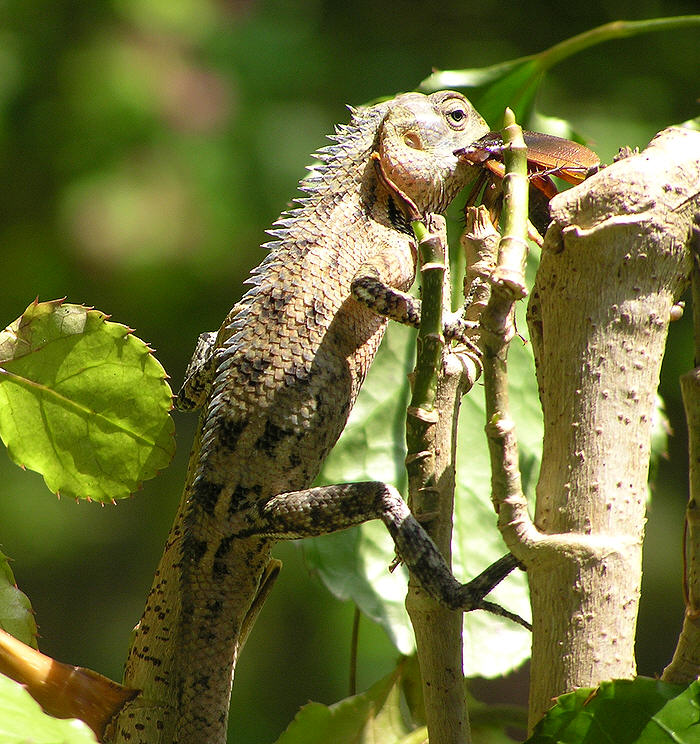 Our room - number 100, with its spacious covered verandah. Always kept spotless by the room boy.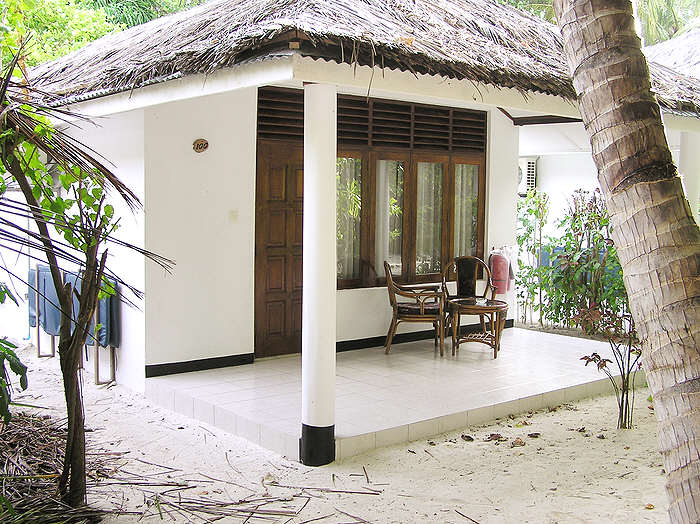 Looking out through the trees from our verandah to the sunbeds on the beach.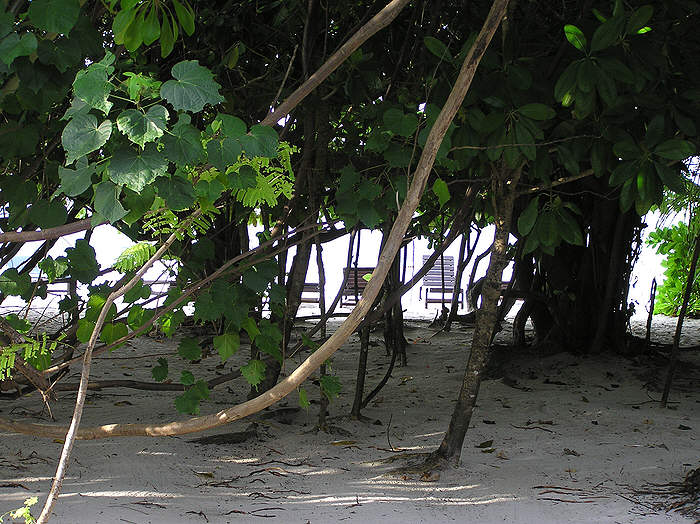 The path in front of our room. Workmen were re-thatching the hut next door - hence the palm-leaf litter on the floor - it's normally swept clean and tidy every day.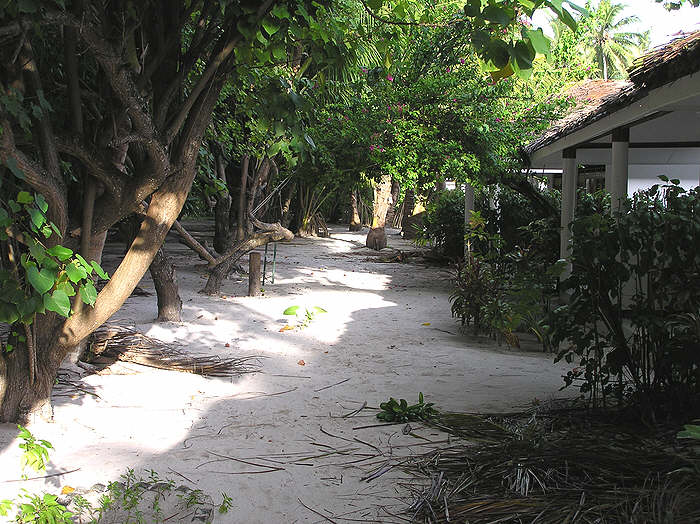 Outside the souvenir shop.