Vilamendhoo 2004: Photos 1
This site looks much better with JavaScript turned on. For the best experience, please enable JavaScript and refresh the page.
Views around the island.
Vilamendhoo from the air out of our seaplane window. North to the right. The two jetties on the south side to the left. Note the lack of beach at the NE side. The architects have done well to hide all the buildings from sight in amongst the trees.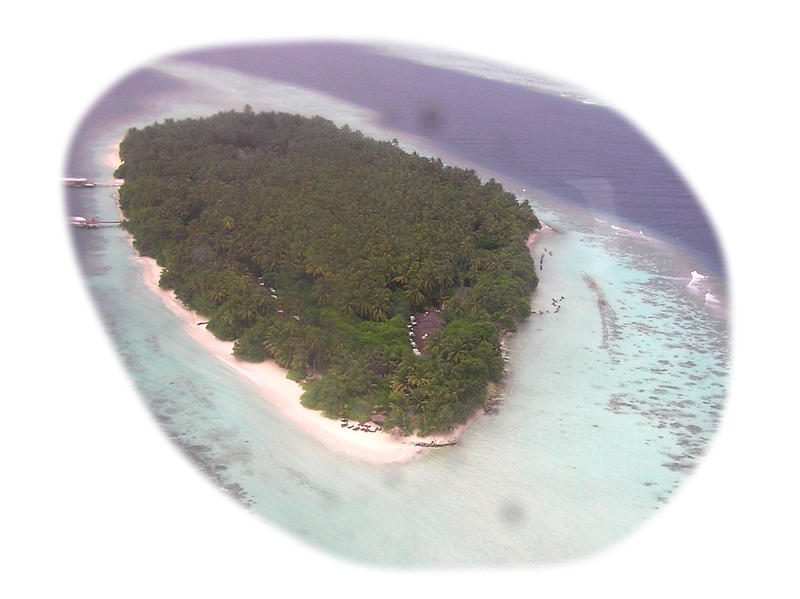 Vilamendhoo from the south west.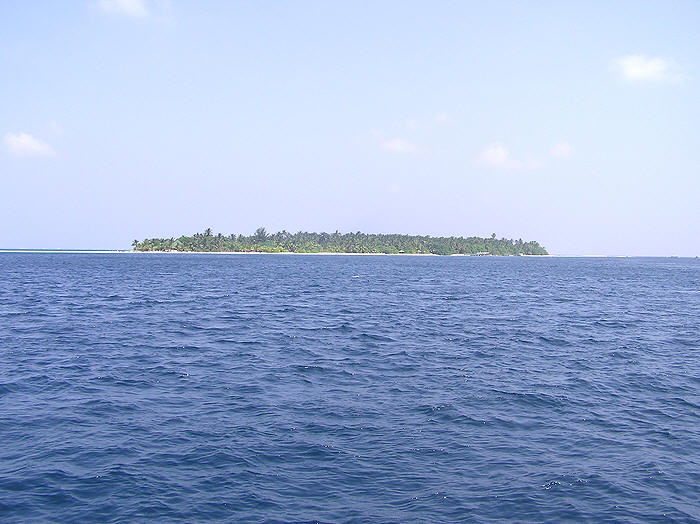 Beach on the south-west side. Note the air tanks beside the blue bench at the left - shore divers have left the tanks there for later collection by the dive centre staff.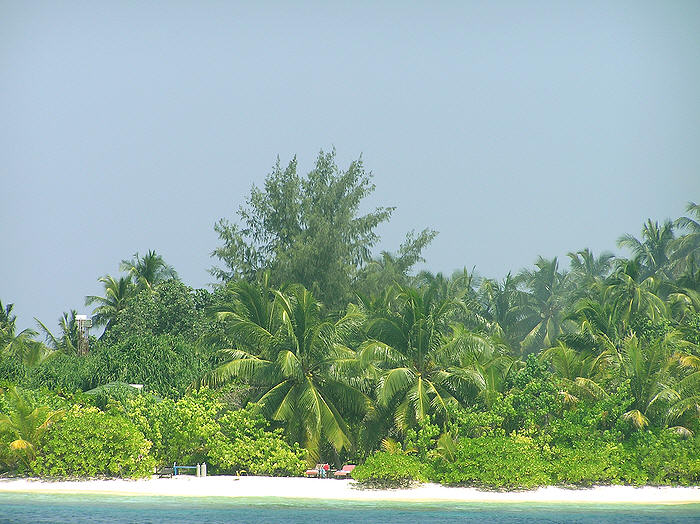 The accommodation is well hidden behind the the trees.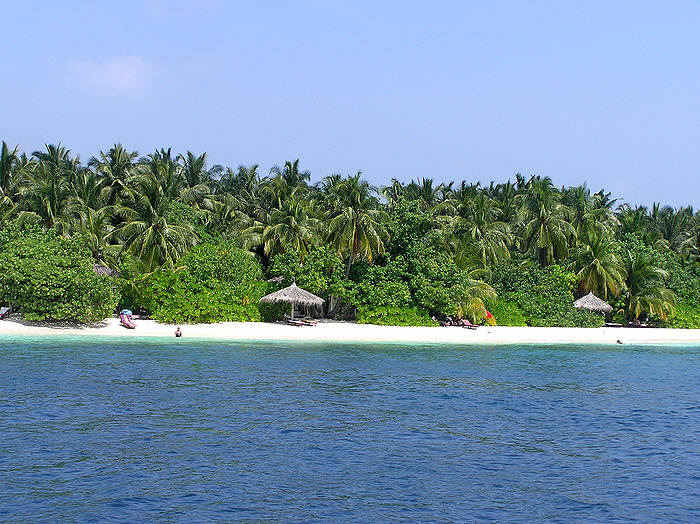 Next to the dive jetty. The watersports centre has a couple of hobie cats and some windsurfers. The dive centre is just beyond the cats, hidden in the trees.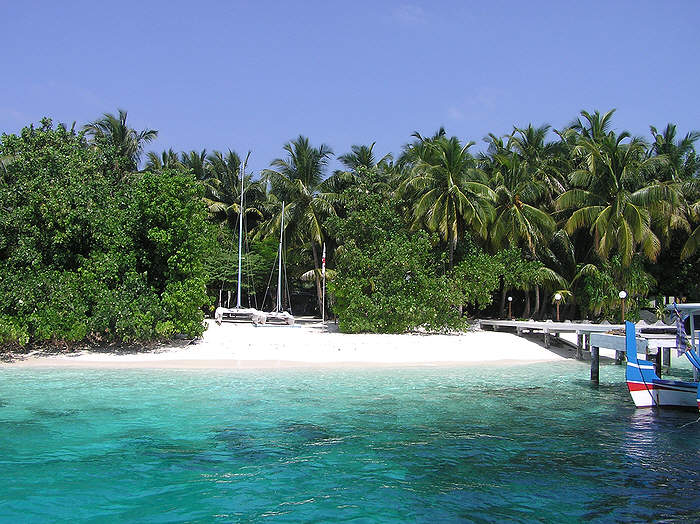 A threatening sky over Vilamendhoo as a troupe of cleaning ladies arrive by boat from a nearby island.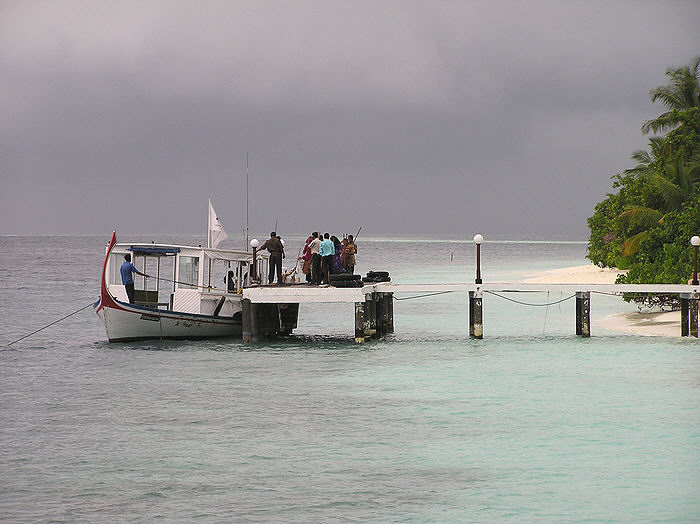 Looking east from the Reception jetty.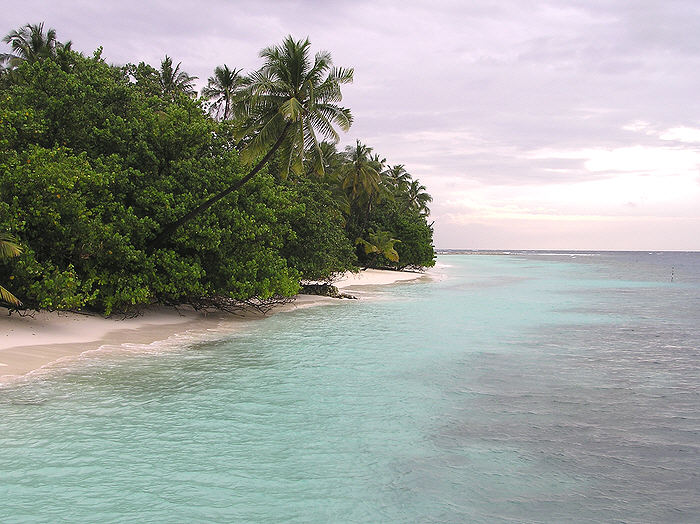 Low tide in front of our room reveals the reef out towards the drop-off.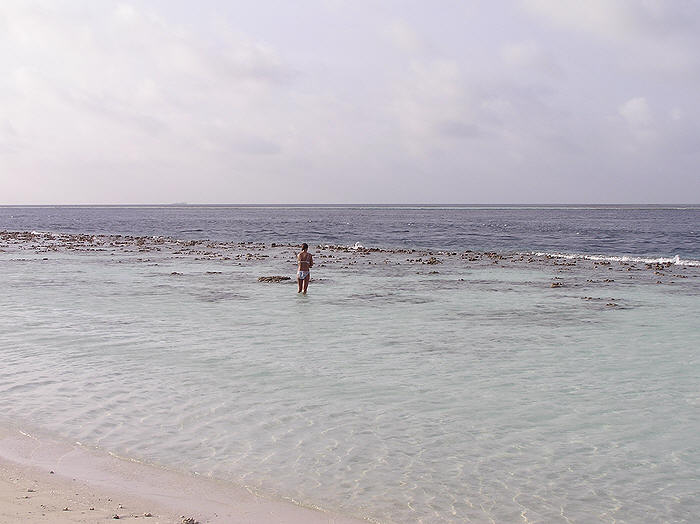 Looking west from the Sunset Bar in the evening at low tide.