Thassos 2003: Photos 2
This site looks much better with JavaScript turned on. For the best experience, please enable JavaScript and refresh the page.
More photos of Thassos
Traditional wooden fishing boat being built on the beach at Skala Prinos.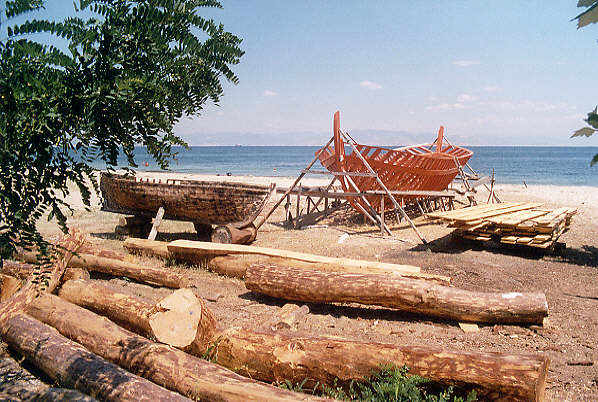 I wouldn't want to stay at this camp site......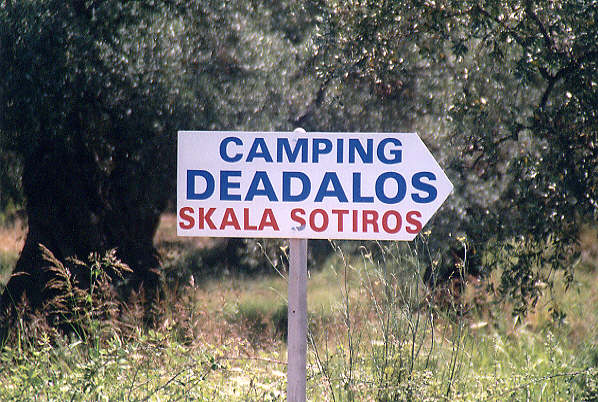 Overlooking the main square in the picturesque mountain village of Megalos Prinos.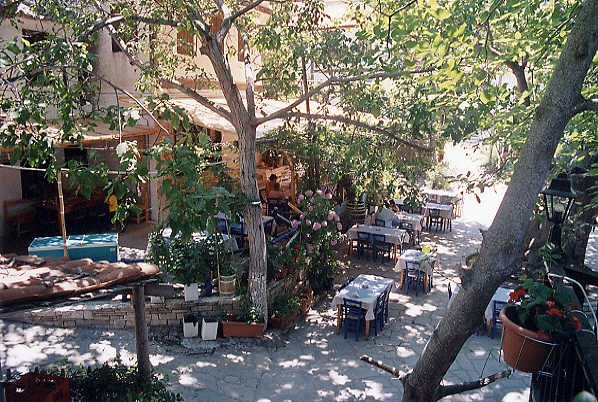 Tables laid out at Megalos Prinos.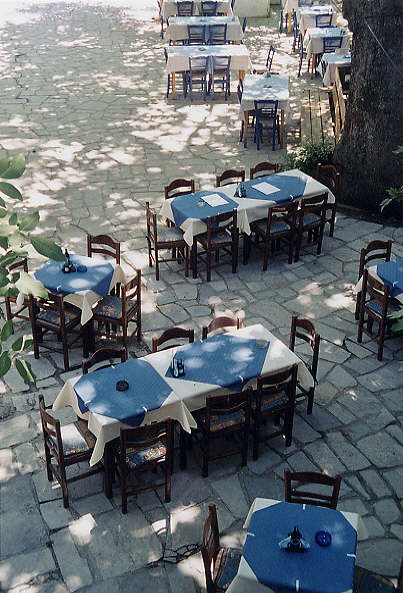 Quiet taverna in a square in the mountain village of Panagia, just above Golden Beach, and well worth a visit.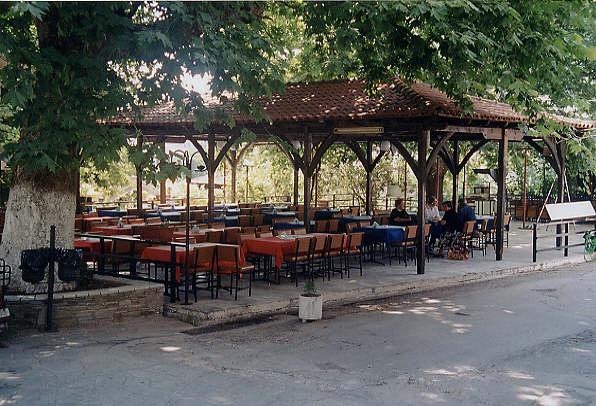 Running water channelled down ornamental gulleys in the village of Panagia.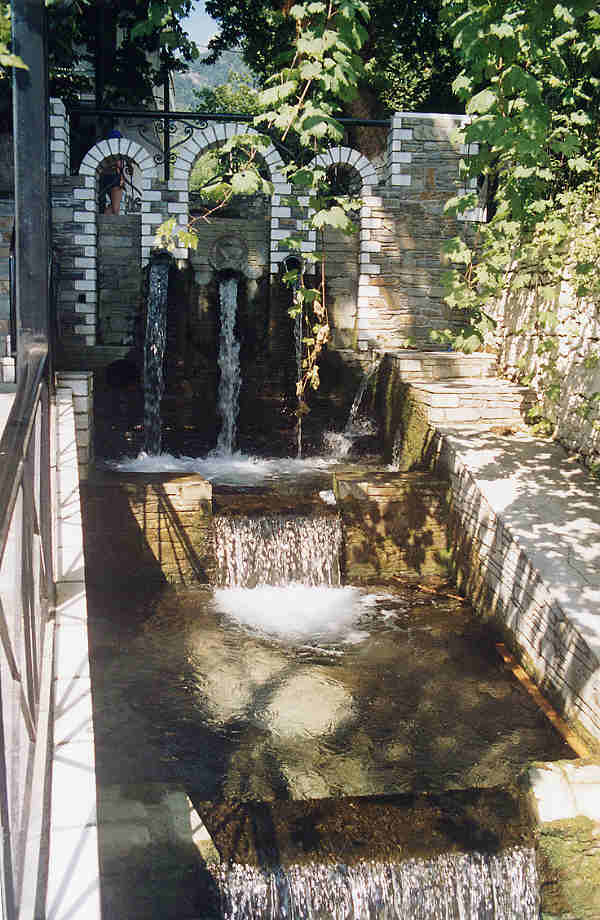 Paradise beach.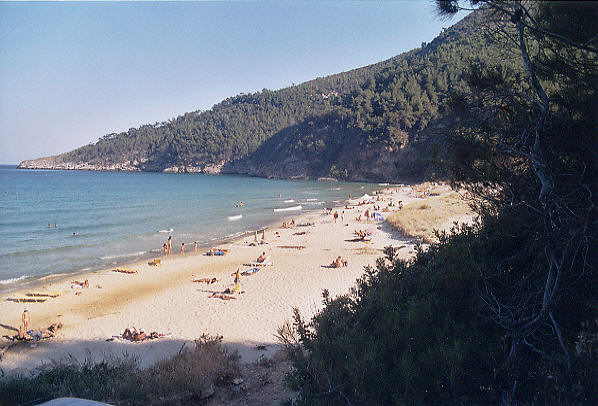 The moon rises in the early evening over the bay of Golden Beach. Picture taken from our balcony.