Thassos 2003: Photos 1
This site looks much better with JavaScript turned on. For the best experience, please enable JavaScript and refresh the page.
Photos of Thassos
Several of these huge car ferries ply back and forth to Thassos.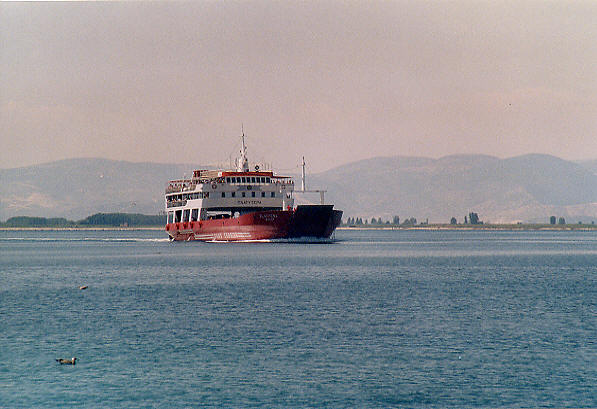 Linda killing time with an Amstel while watching the ferry unload at Keramoti docks. There are loads of bars and tavernas just a few yards from the ferry landing stage.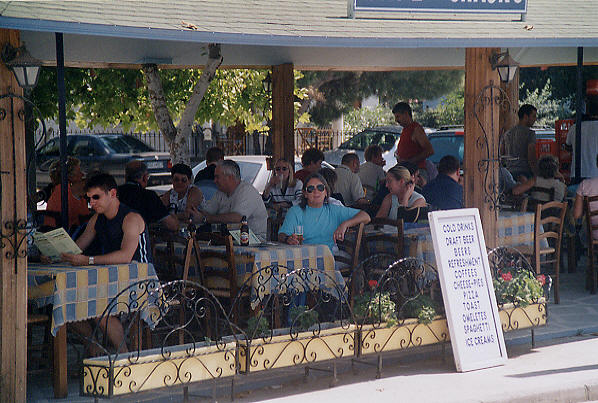 The car ferry passes Little Thassos Island on its way over to Thassos.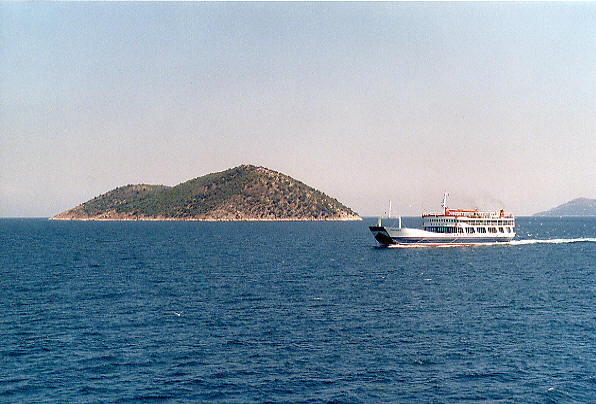 Fantastic view from the top of Mount Ipsarion back over the narrow strip of sea separating Thassos from the mainland. The small island in the middle distance is Little Thassos, and Keramoti Port is behind it on the mainland.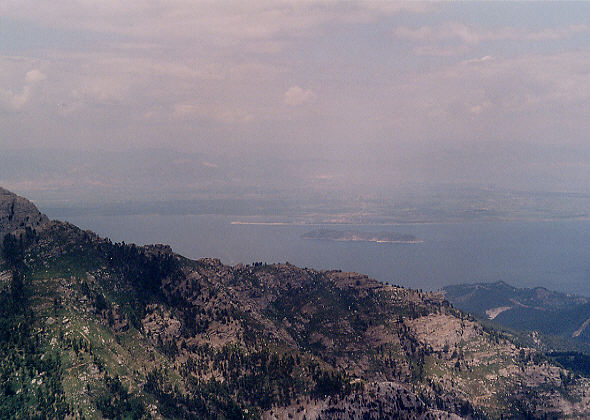 Another view from the top of Mount Ipsarion. The bay containing the resorts of Golden Beach (at the left of this picture) and Skala Potamia (at the right).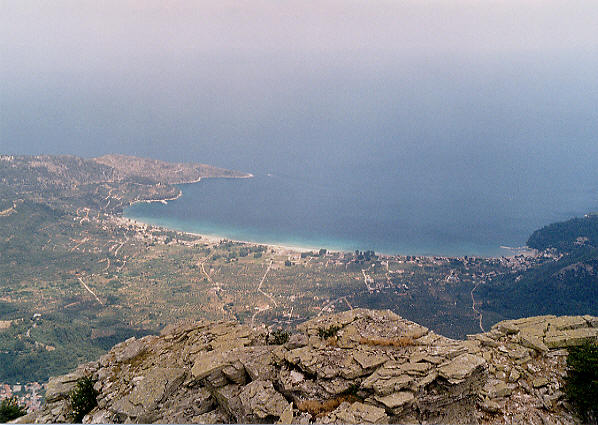 Close-up of Golden Beach. Our studio is in the nearest of a block of three, towards the bottom of this picture, to the left of the main road leading into the village. The camp site is the large rectangle of trees on the right next to the beach. The tavernas, bars and supermarkets stretch from the camp site to the jetty in the centre of the picture.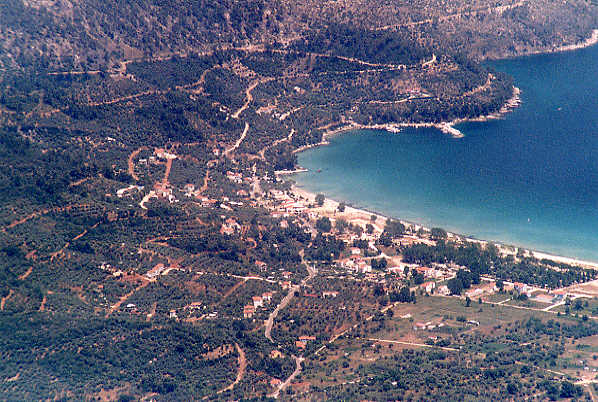 Skala Potamia from Mount Ipsarion.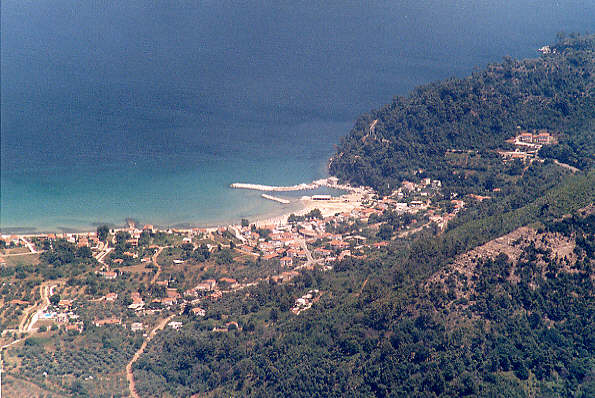 A miracle! A lake, well, all right, a large pond, on a Greek island! By the side of the dirt track just after the village of Maries.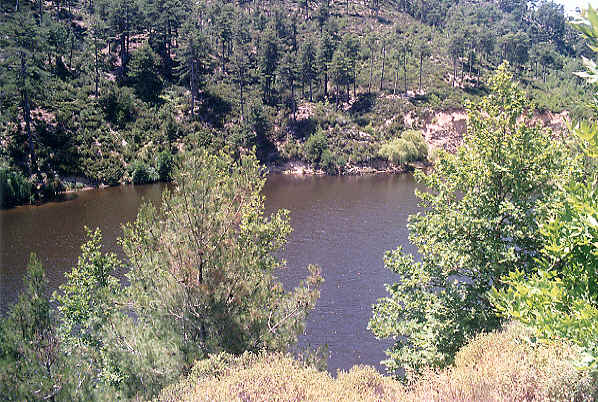 The lake is just downhill to the right as we pose in front of a row of beehives. Honey is a very important crop on Thassos - it's sold everywhere.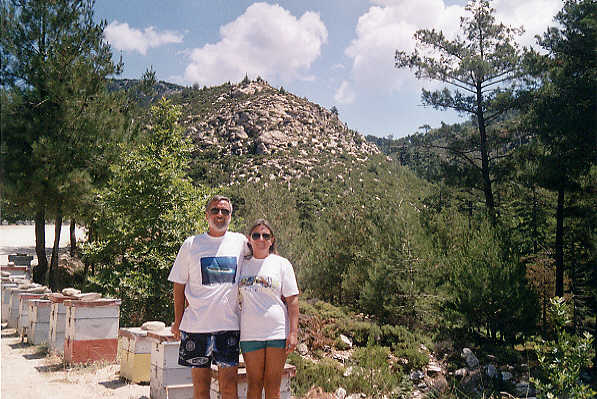 Our excellent Suzuki Jimny on the bumpy dirt track on the way up to Kastro.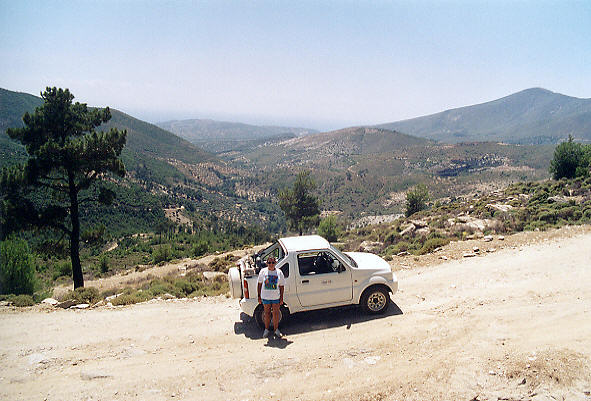 Linda enjoying a beer in the shade at the taverna in the main square at Kastro. The church is behind her.