Sandals, St Lucia 2010: Photos 3
This site looks much better with JavaScript turned on. For the best experience, please enable JavaScript and refresh the page.
Sandals, Grande St Lucian, St Lucia
Sandals Grande St Lucian, with the red roofs, stretches from the pier in the foreground to the breakwater with two small trees on it in the middle distance. Rodney Bay is to the right, and the Caribbean stretches off to the left towards Martinique. This view is from Signal Peak on Pigeon Island.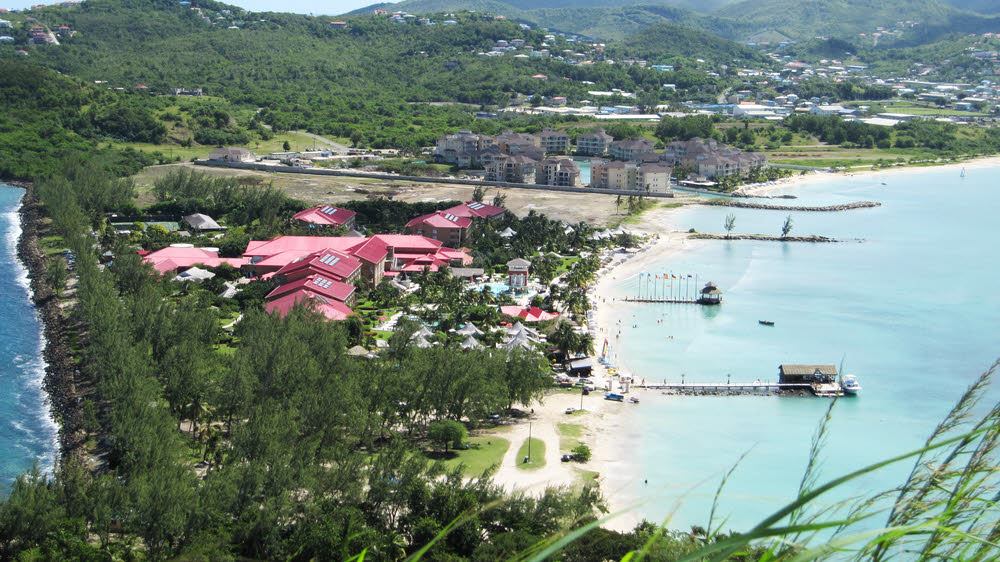 View from the far end of the Grande's beach, next to the breakwater, looking back towards Pigeon Island, with Signal Peak in the middle. Fort Rodney is on top of the lower, left-hand peak.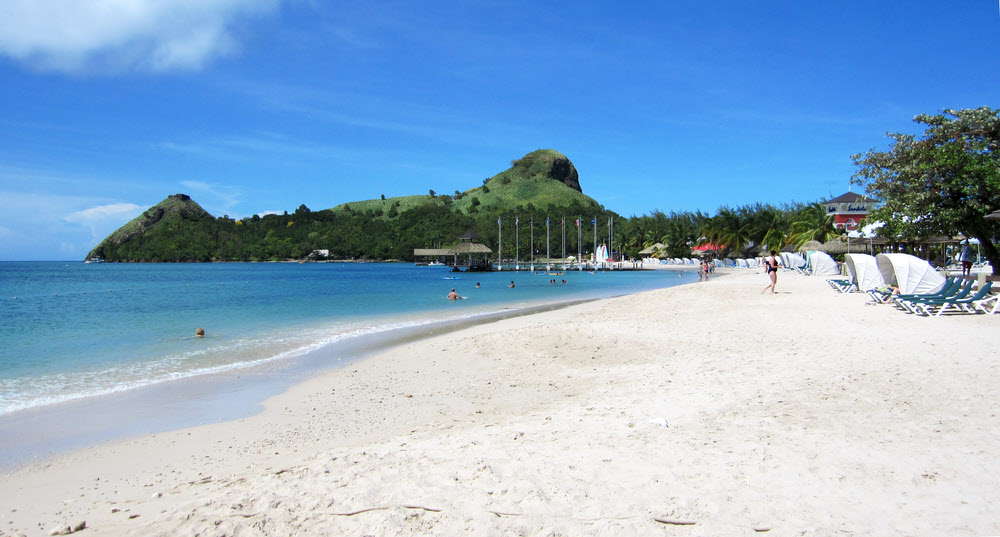 These horses enjoyed a cooling dip in the sea next to the breakwater.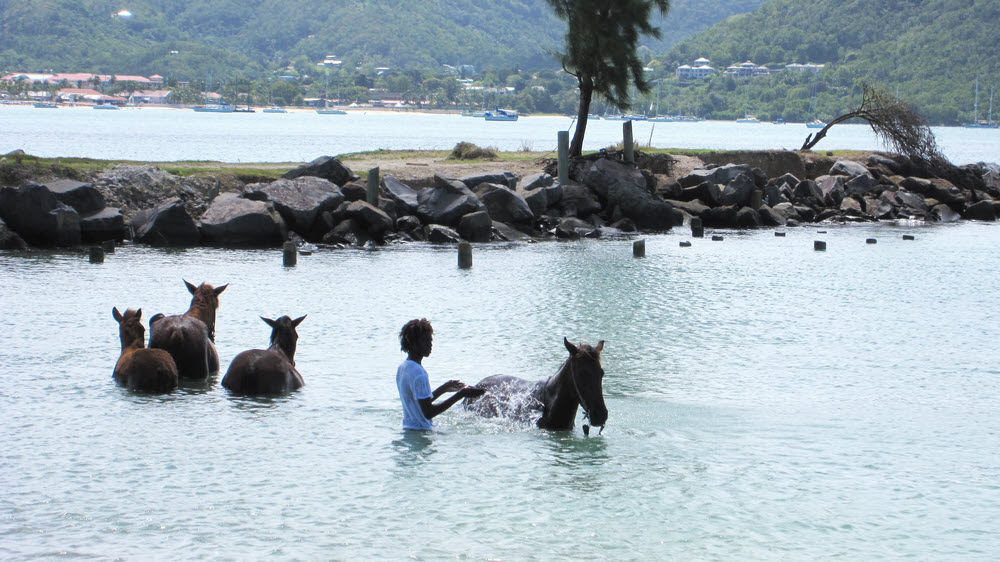 For a small consideration these guys would let you ride their horses in the shallows.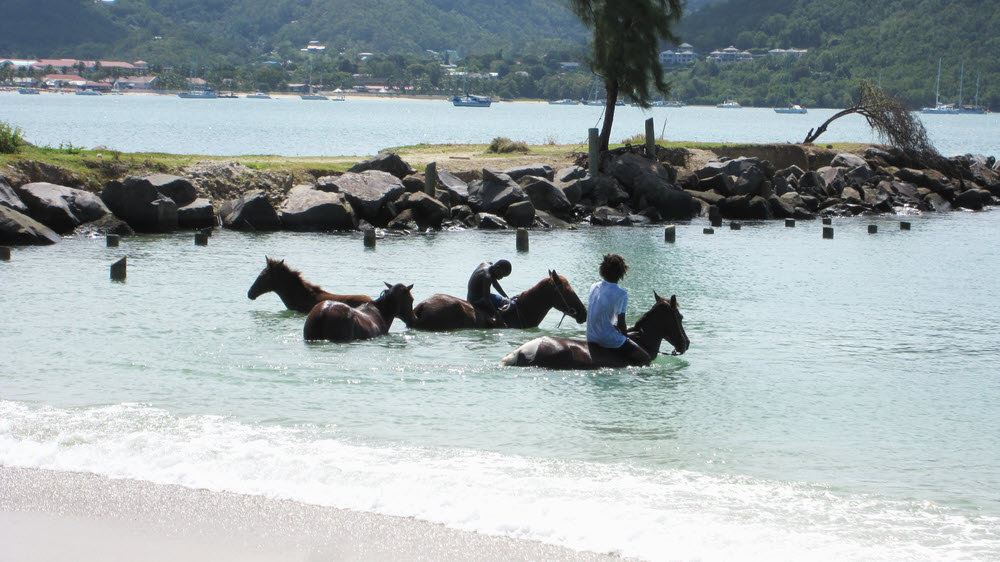 The Grande has a good, wide beach with plenty of sunbeds and sunshades.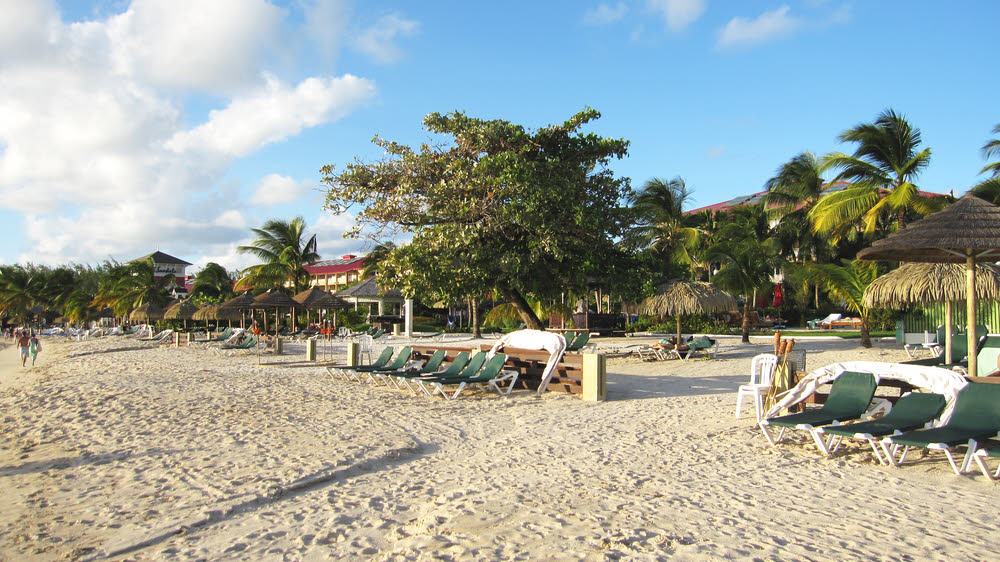 ...and the bar isn't too far away.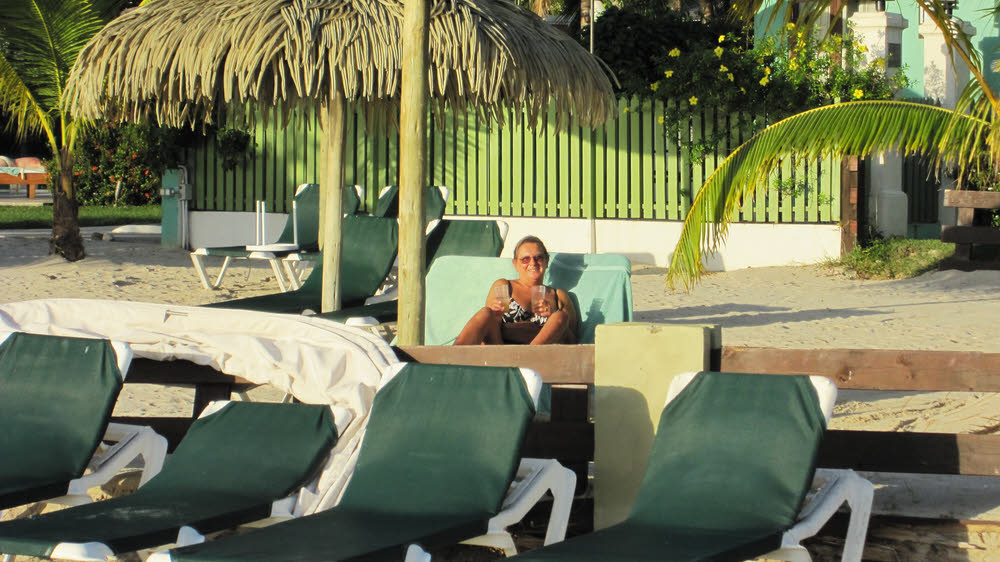 View from the beach across Rodney Bay to Gros Islet.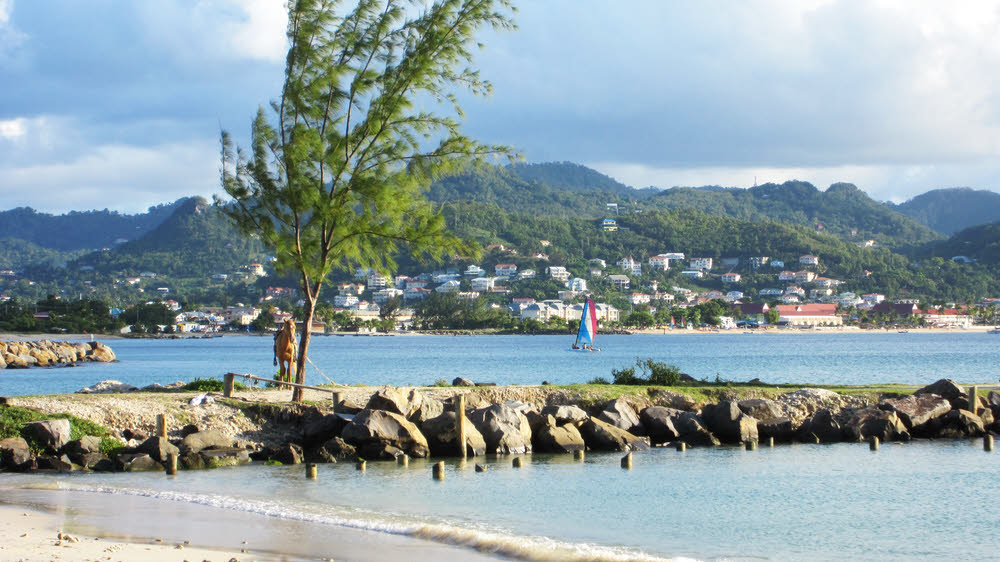 Royal Terns (Sterna maxima) on the beach at the Grande.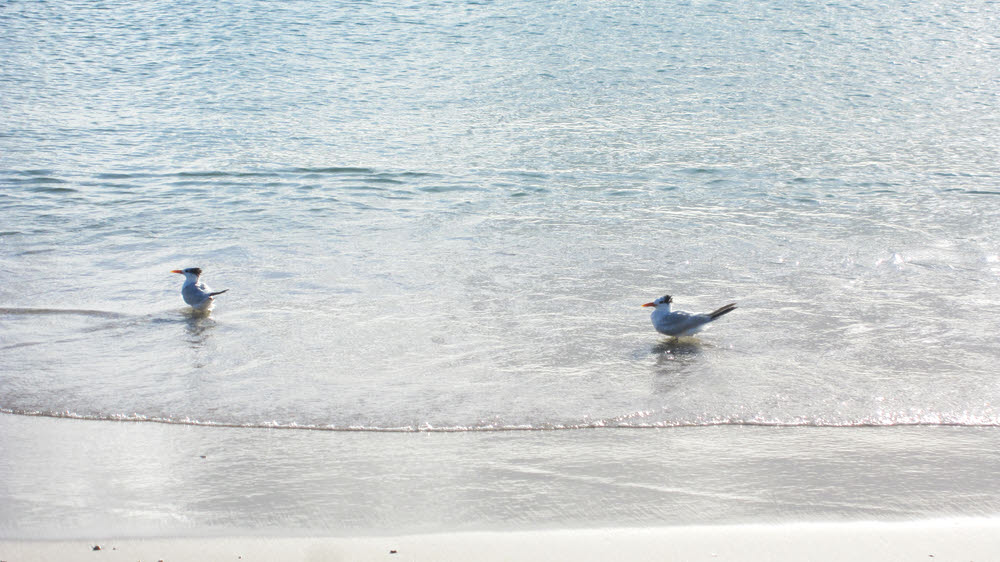 Beside the quiet "Lovers' pool" at the more relaxed end of the beach.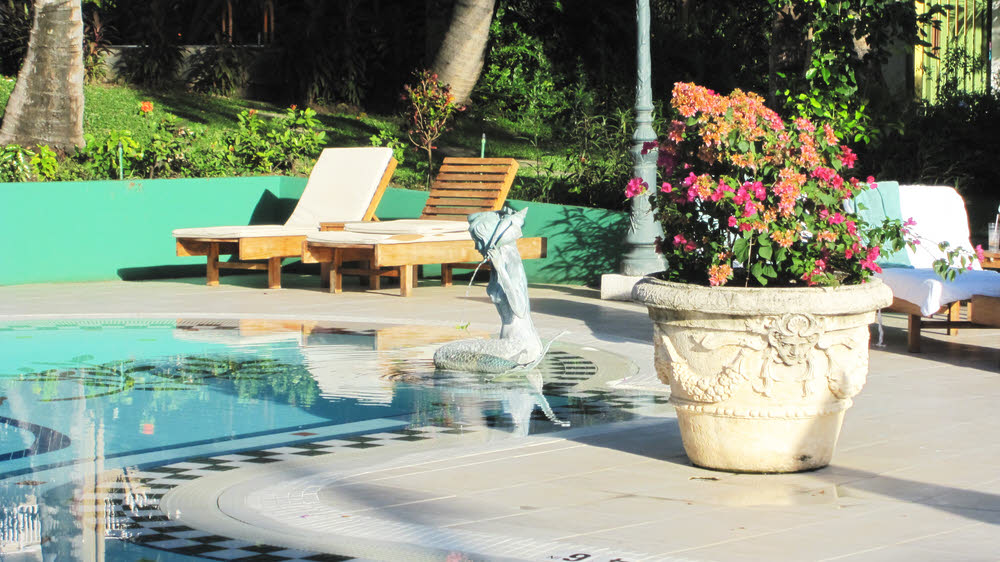 There were several gazebos in the garden for wedding parties.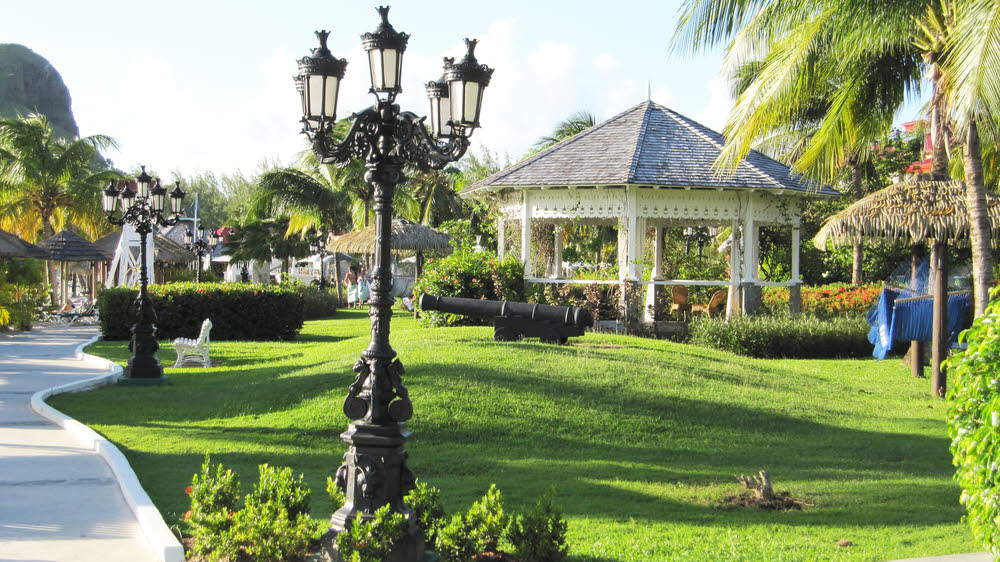 Double hammocks were dotted about the gardens...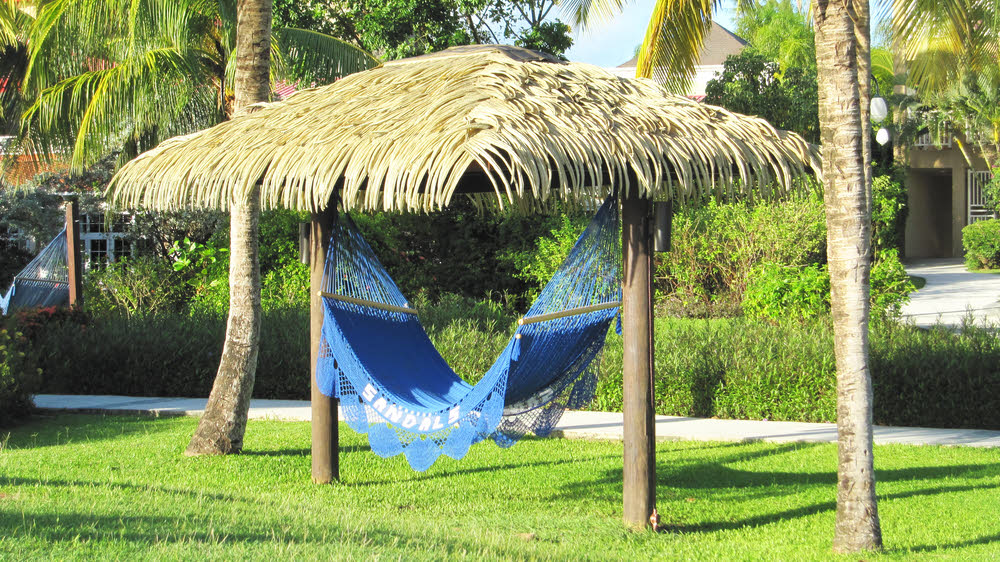 ...and double shaded sunbeds lined the beach. These were reserved for the more affluent visitors.