Allegro Resort, Turks & Caicos, 2003: Photos 1
This site looks much better with JavaScript turned on. For the best experience, please enable JavaScript and refresh the page.
Pictures of Allegro resort
Looking east across Grace Bay from in front of Allegro, showing the sweep of the beach.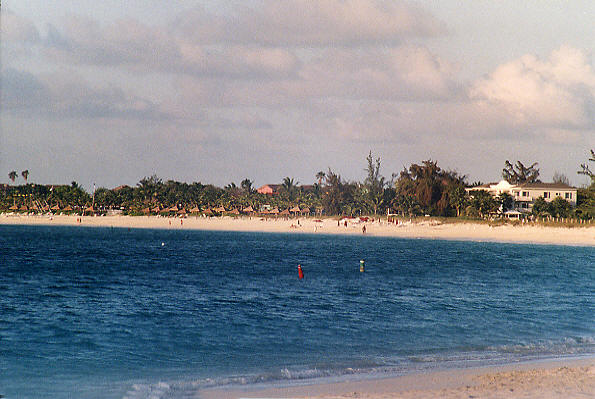 From the dive centre's jetty looking west along the beach of Grace Bay.
The dive centre's jetty at Allegro Resort.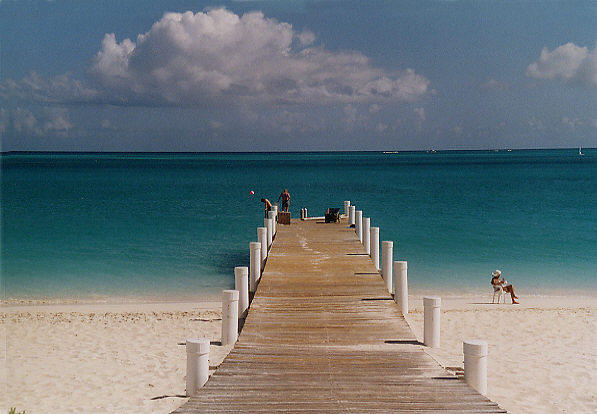 There were some flash private yachts that used to drop anchor in Grace Bay.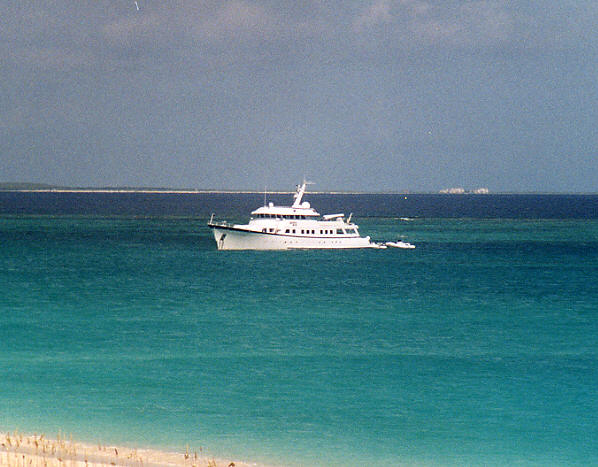 Sunset from the patio in front of our second room.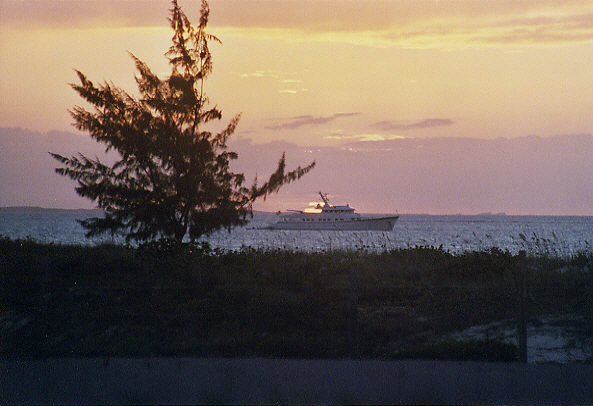 The solitude of the sensational Malcolm's Road Beach.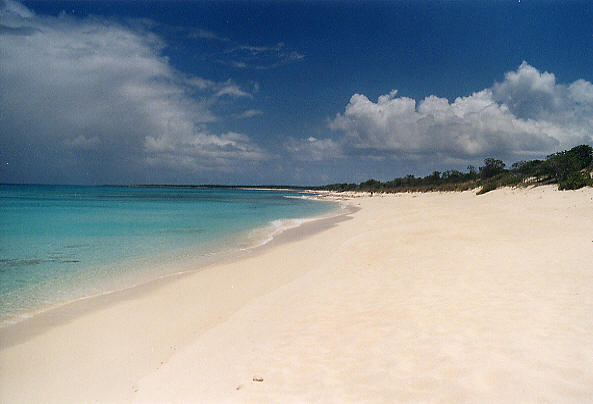 John spoiling the solitude at Malcolm's Road beach.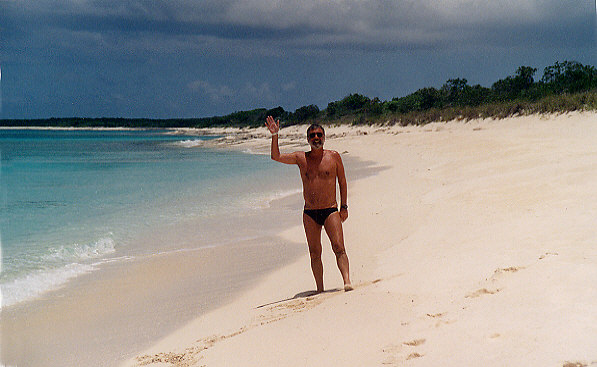 The tiki huts at Malcolm's Road beach.