Plakias 2006: Photos 2
This site looks much better with JavaScript turned on. For the best experience, please enable JavaScript and refresh the page.
House hunting.
Part of the magnificent view from a plot near Lefkogia.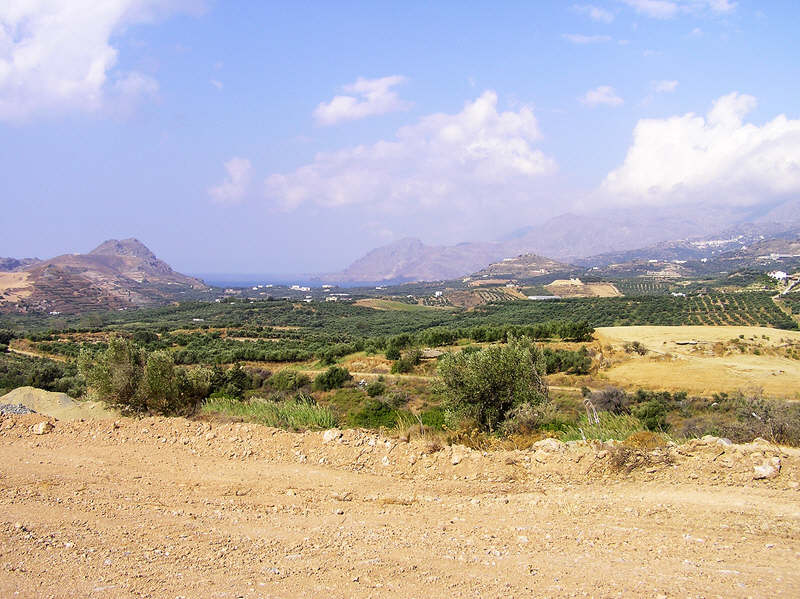 Dagmar pointing out the layout of the development. Great mountain backdrop.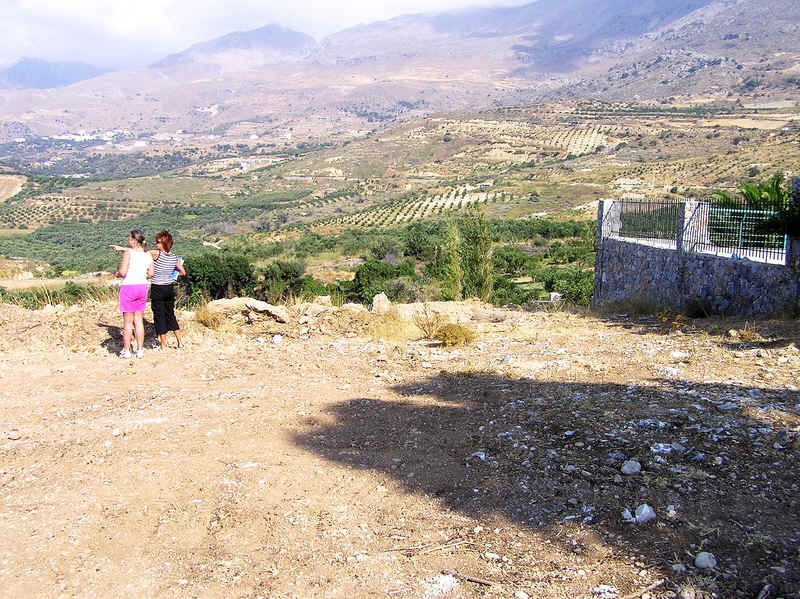 The Lefkogia plot among olive groves at centre left, as seen from the Assomatos-Mariou road.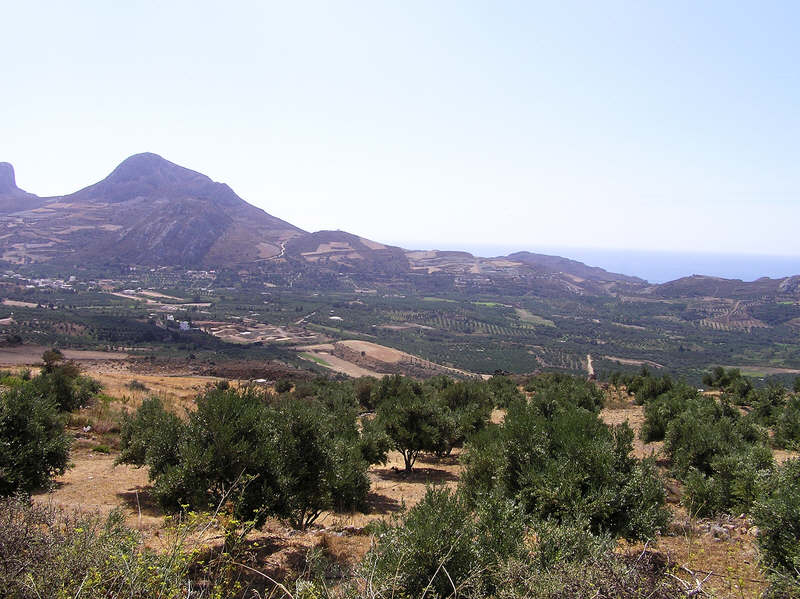 Close-up of the Lefkogia development which will consist of eight houses.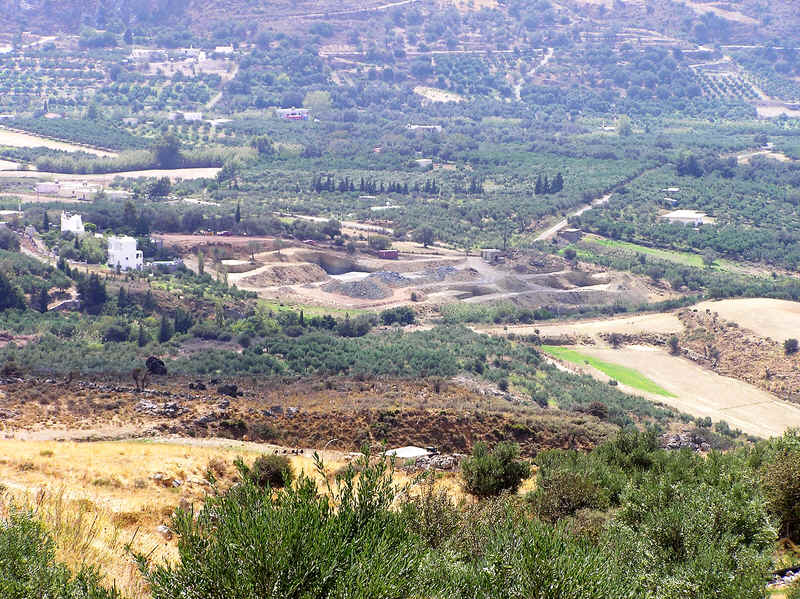 A 120m2 upside down house under construction in 'Little England' near Vamos. The bedrooms were downstairs, living area upstairs to maximise the view over Souda Bay.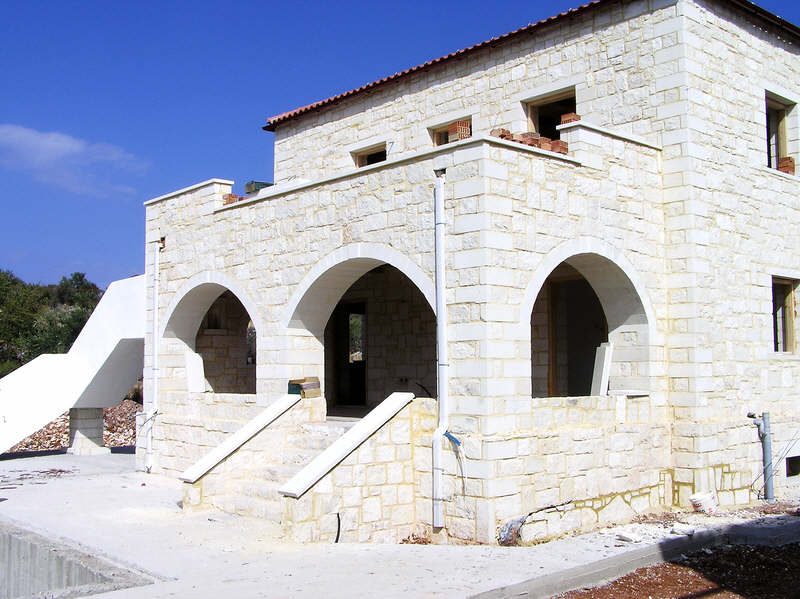 Stunning views from a plot near Vouves, on the north coast near Kolymbari. Unfortunately, as you can see, you lose the sun quite early on this east-facing hillside.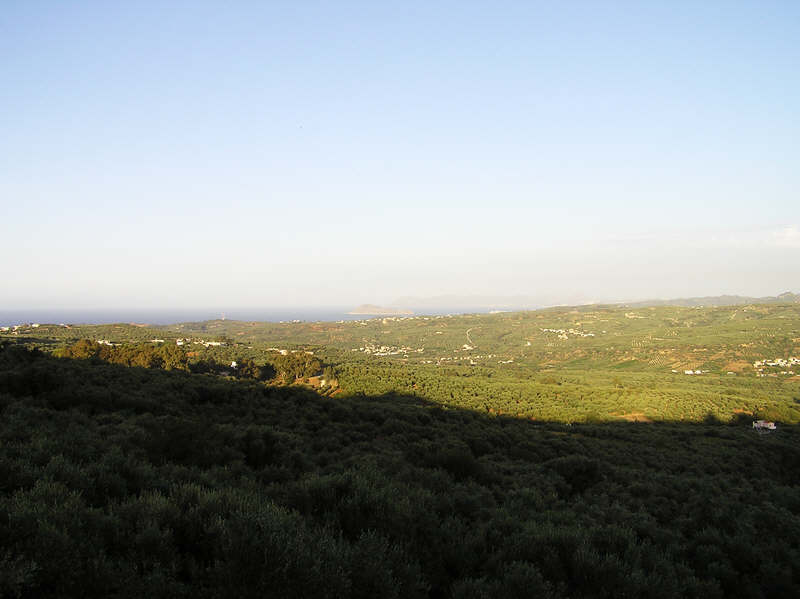 View from the same plot, looking slightly to the right of the previous picture, over the green valley towards the White Mountains.