Plakias, Crete 2005: Photos 3
This site looks much better with JavaScript turned on. For the best experience, please enable JavaScript and refresh the page.
Plakias beach, Preveli beach and Frango Kastello Castle.
Plakias beach looking back towards the village, with Selia village above and behind it.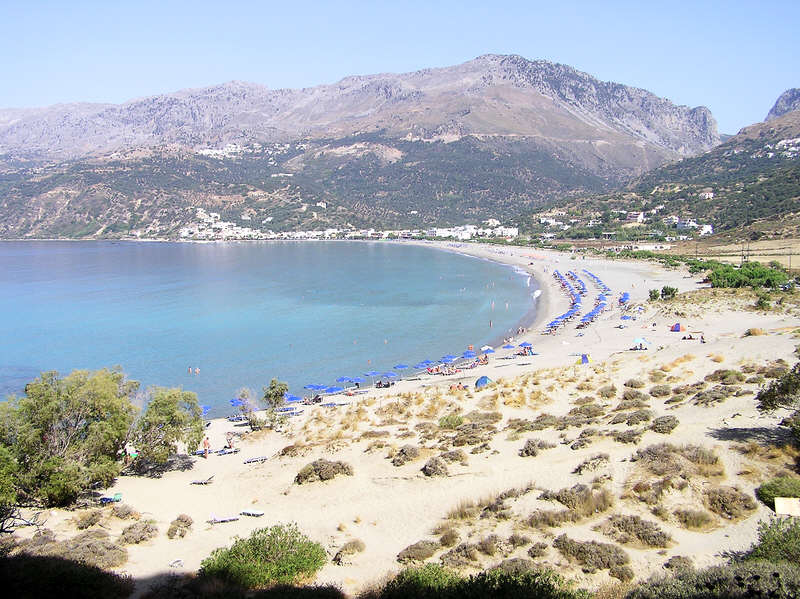 Plakias beach again, with Mirthios village visible in the background.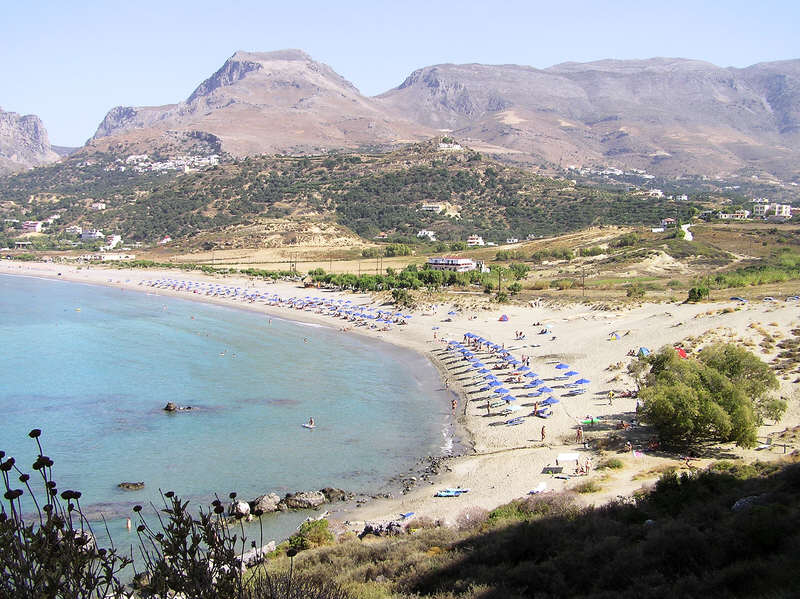 The back of Plakias beach was dotted with these beautiful white flowers.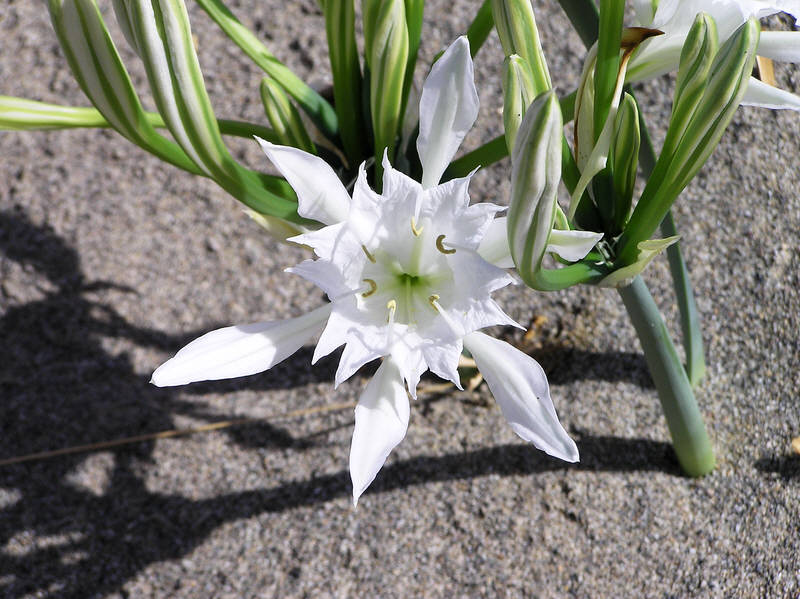 Near Preveli Monastery a few miles east of Plakias.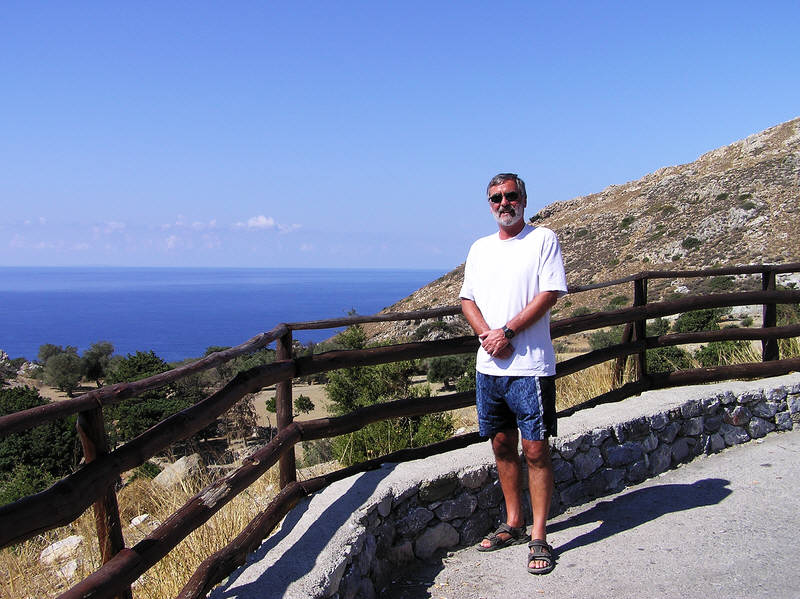 On the descent down to Preveli beach.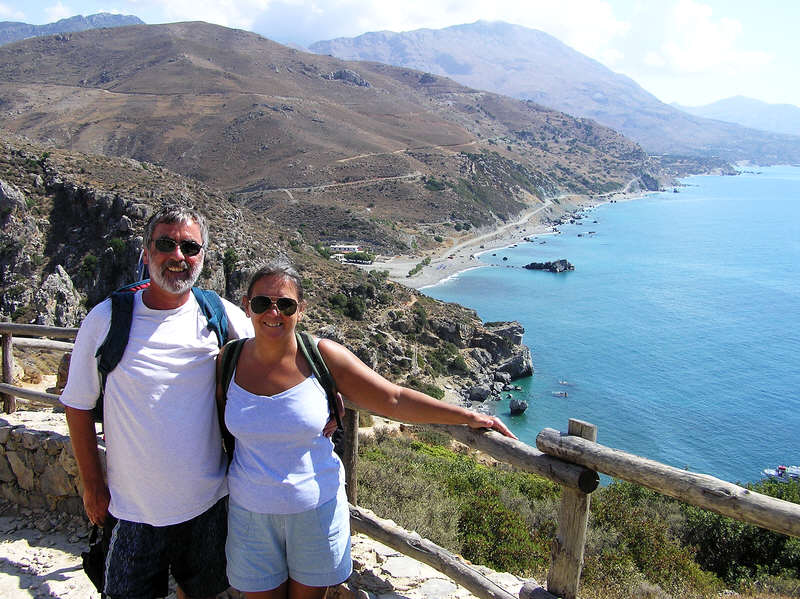 Preveli beach with the river flowing down from among the palm trees into the sea.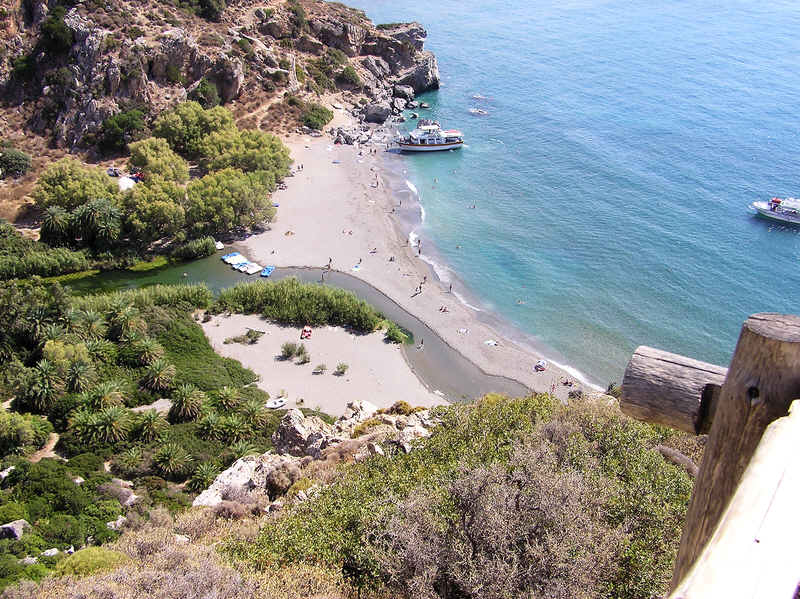 Preveli beach is now visited by tour boats bringing in scores of sun-worshippers.
Preveli beach.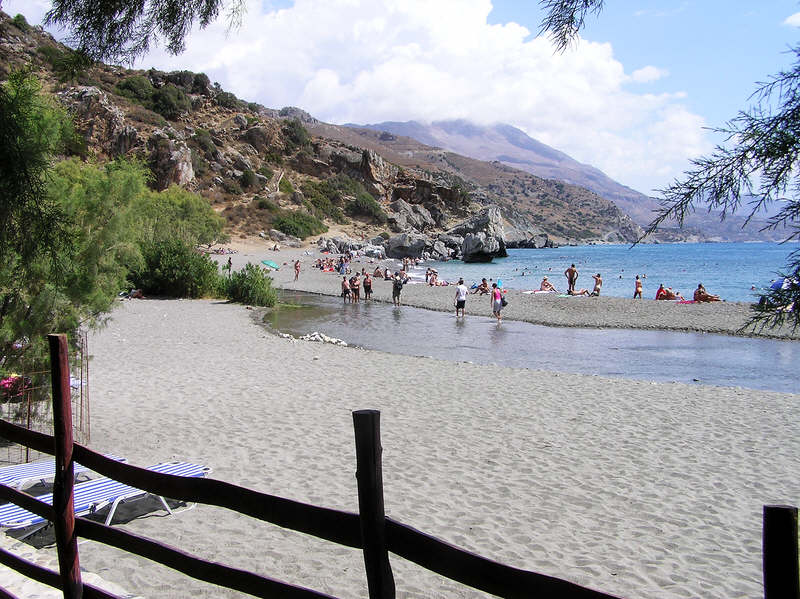 Old bridge further up the river from Preveli beach.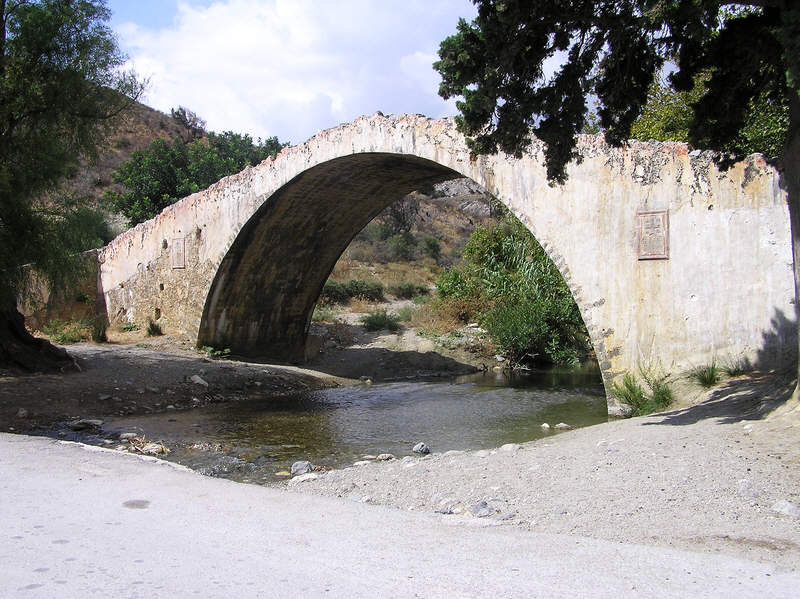 Frango Kastello castle a few miles west of Plakias.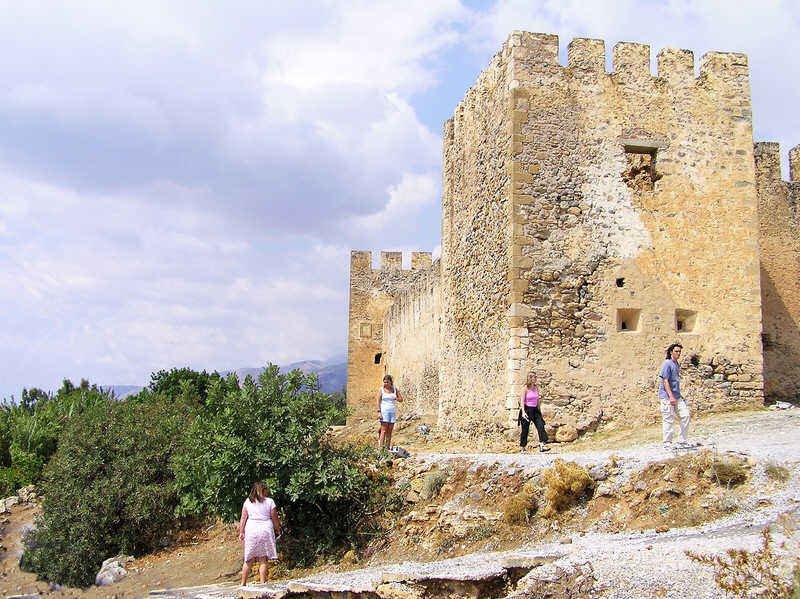 It had been raining hard earlier this day, and the beach at Frango Kastello was awash.