Plakias, Crete 2005: Photos 1
This site looks much better with JavaScript turned on. For the best experience, please enable JavaScript and refresh the page.
Kostas Chrysoulla Studios and the centre of Plakias
The swimming pool at the Kostas-Chrysoulla Studios fills up in a rare rainshower. Photo taken from the covered bar area.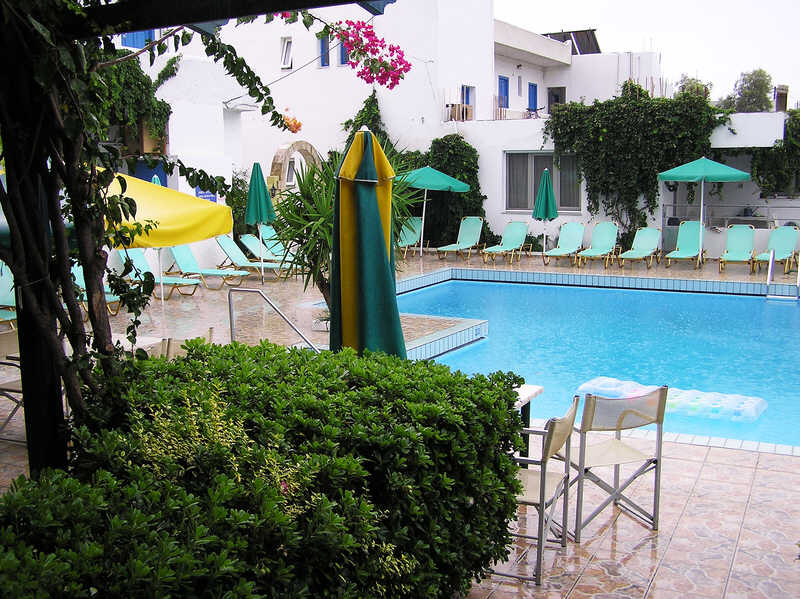 On our west-facing balcony after breakfast.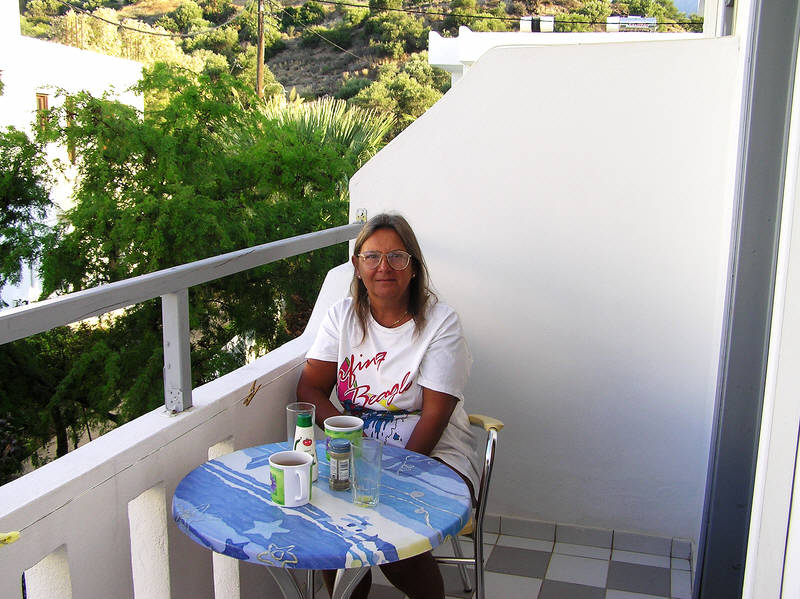 Looking inland from our balcony.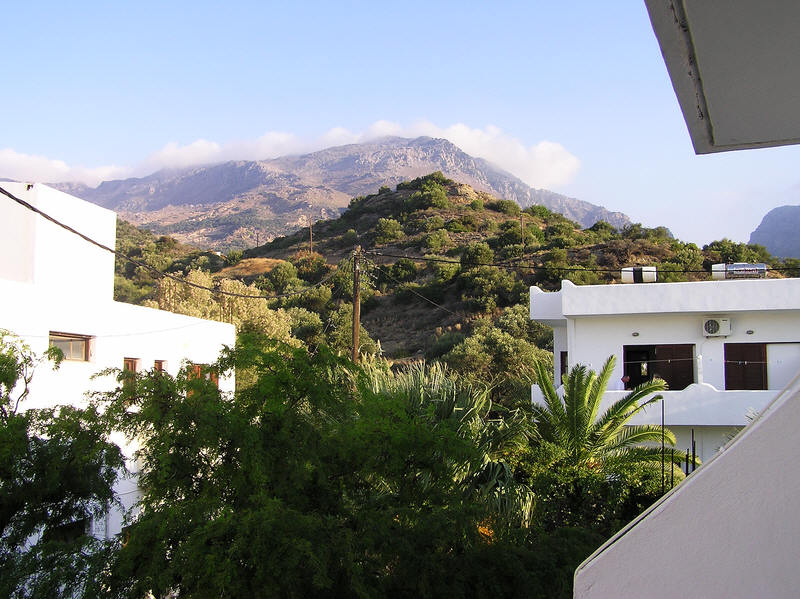 Looking in the opposite direction, south. You can just about make out the sea between the trees and telephone poles.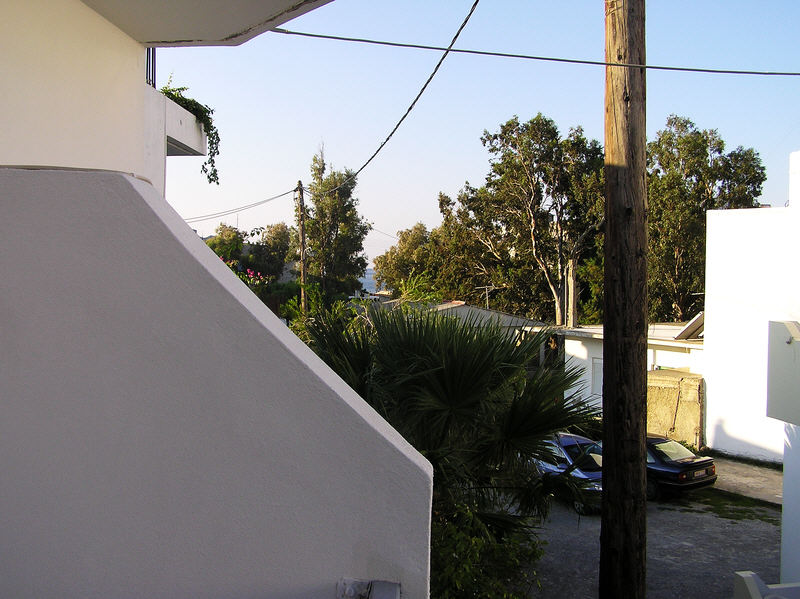 The main road in the centre of Plakias early in the morning. Some of the harbour-side tavernas on the left.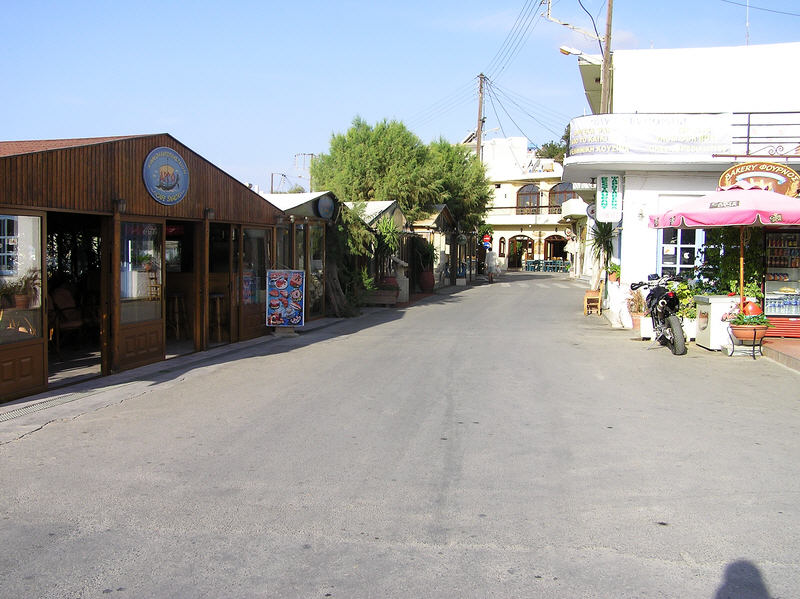 More harbour-side tavernas and coffee-bars further along the road.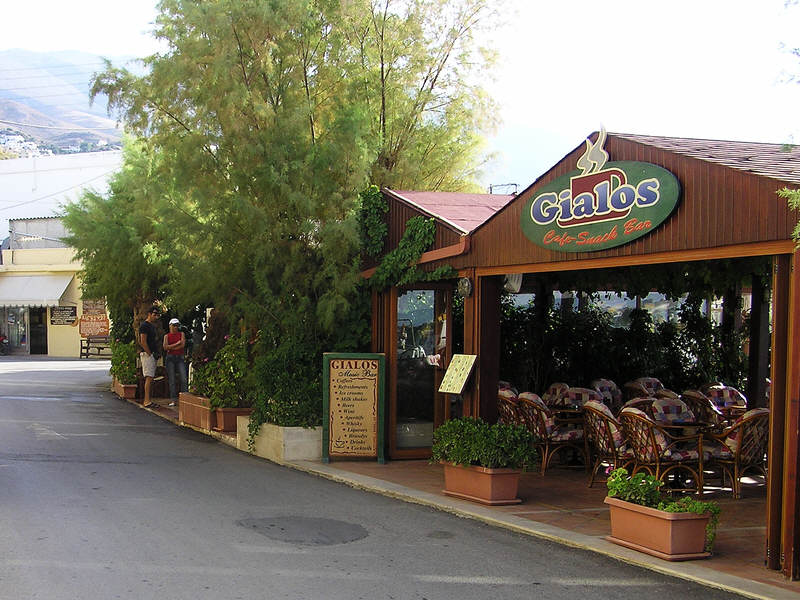 Bakery near the harbour-side tavernas. Recommended for freshly-baked bread, cakes and pastries.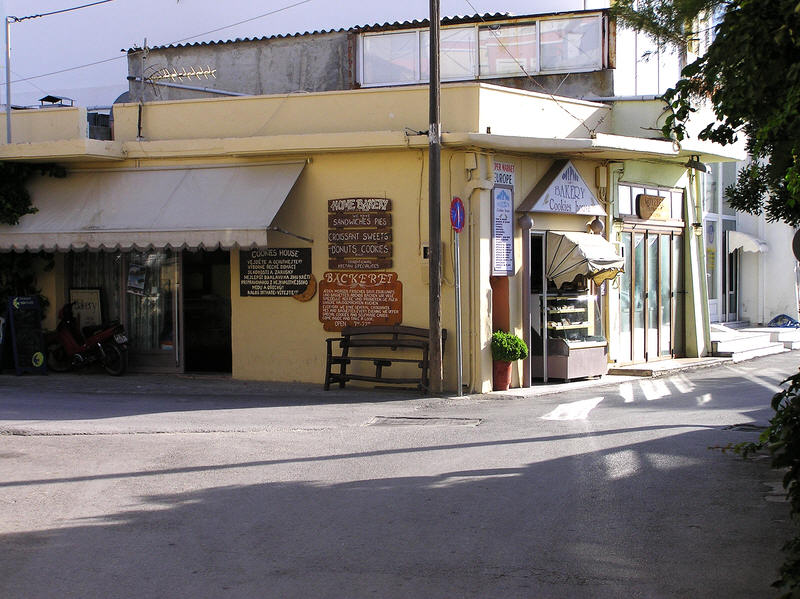 Gorgona Taverna by the harbour.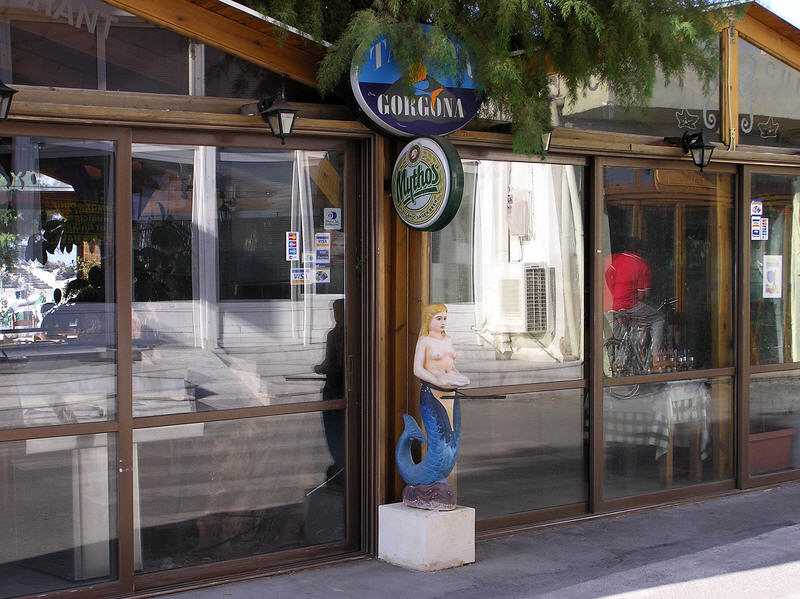 Looking out from a coffee-bar over the small harbour. The geese are always to be found on the beach or swimming around the harbour boats.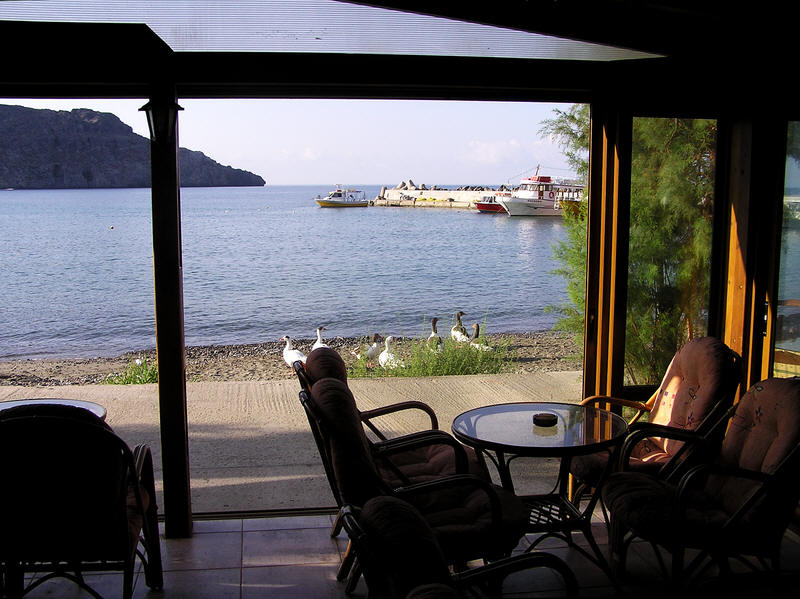 The harbour-facing side of the row of tavernas and bars.