Reef Club, Playacar: Photos 2
This site looks much better with JavaScript turned on. For the best experience, please enable JavaScript and refresh the page.
Photos of our trip to Chichen Itza, Mexico, 2002
The great pyramid at Chichen Itza.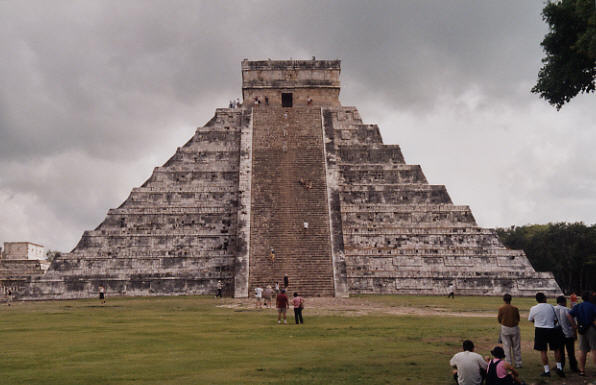 There are 91 steps up to the top of the pyramid.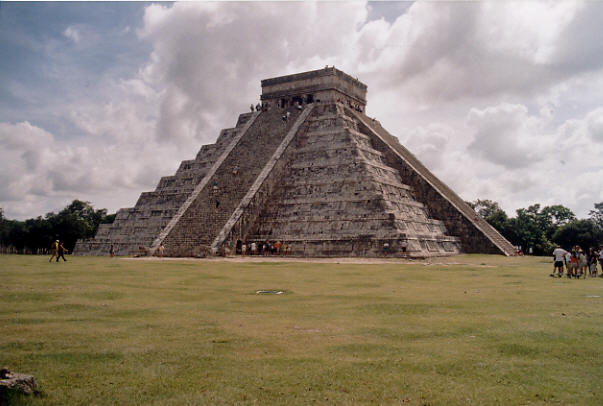 It's a lot steeper than it looks from below....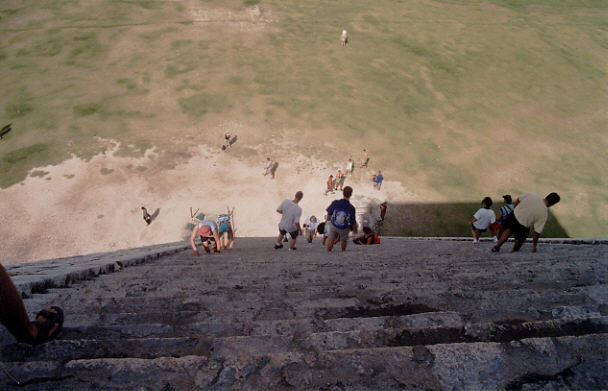 Stupendous views over the ruined Mayan buildings and the vast flat jungle interior of the Yucatan Peninsula.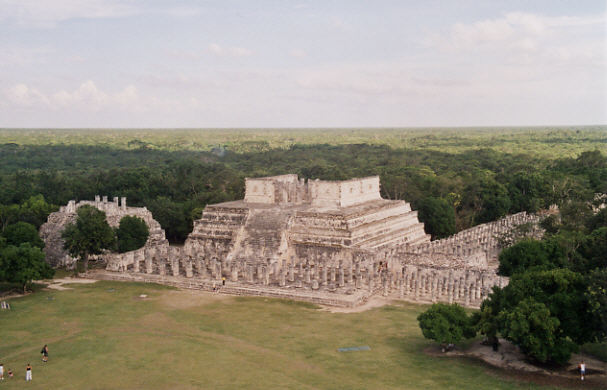 The infamous ball court. The captain of the winning team was ritually slaughtered, his head cut off and heart cut out.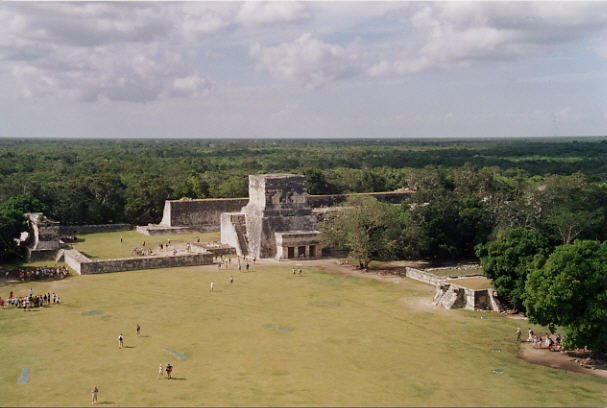 Inside the ball court. The idea was to score the winning goal by knocking the ball through the hoop.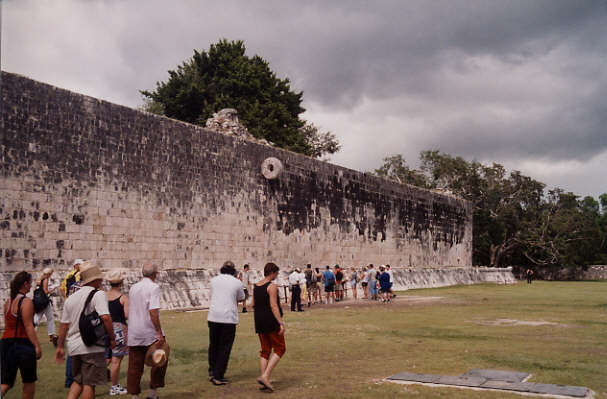 Whatever you do, don't knock the ball through the ring...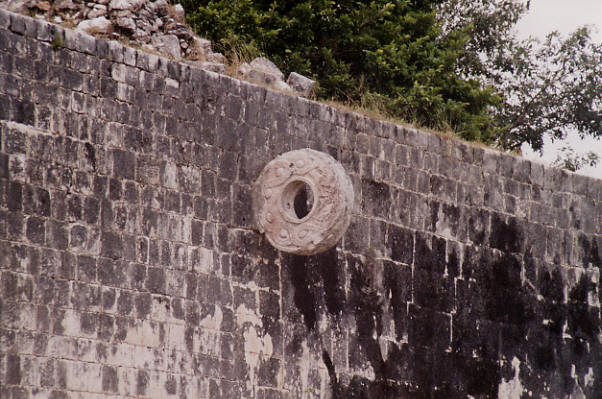 John descending the steps (in the red T-shirt). The Mexican authorities have threatened to stop people treading all over the pyramid in an attempt to reduce erosion.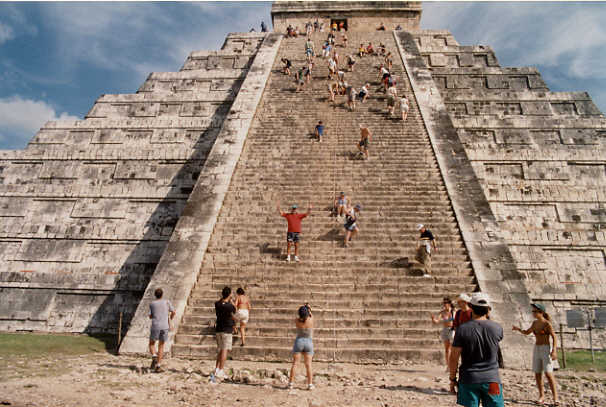 Linda climbing to the top.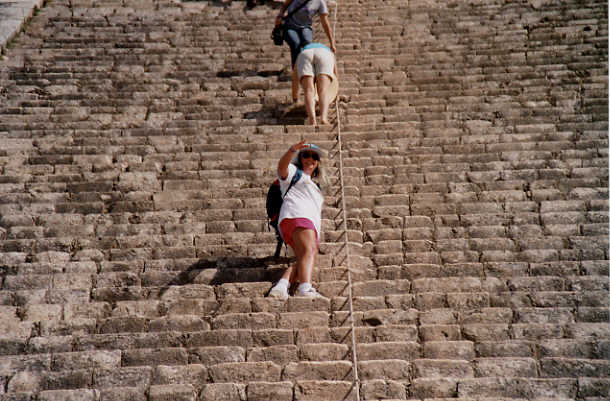 Mayan sculptures everywhere.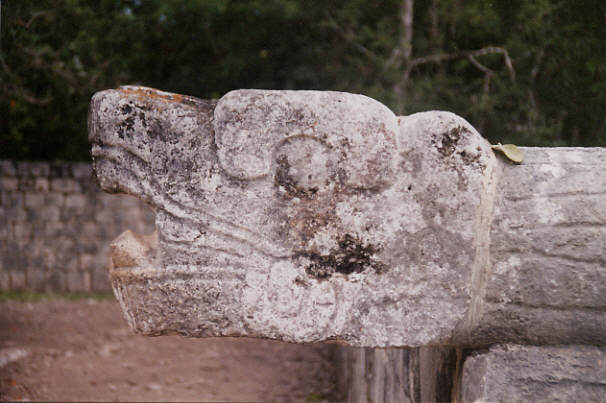 The Observatory building.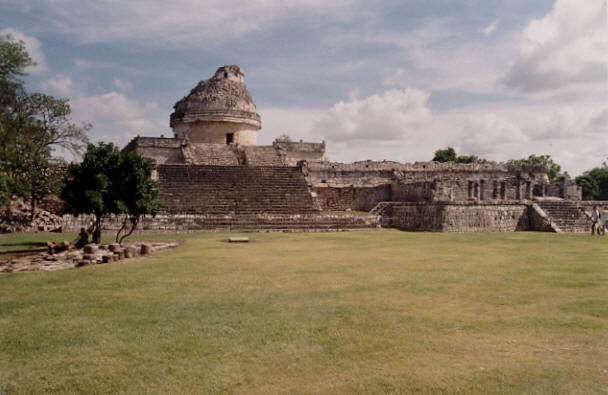 Decorated building.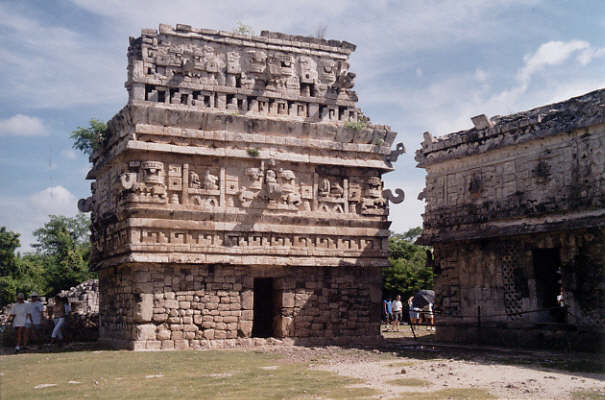 Iguana sunning itself on the ancient Mayan ruins, just as they must have done a thousand years ago.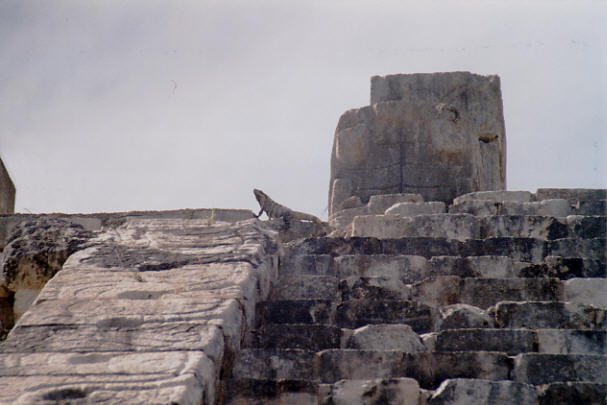 The nearby cenote at Ik Kil. A vertical shaft where the roof has fallen in through the limestone to a freezing cold pool in the underground river system under the Yucatan Peninsula.