Maldives 2009, Ellaidhoo: Photos 8
This site looks much better with JavaScript turned on. For the best experience, please enable JavaScript and refresh the page.
Diving 5
Scorpionfish and a turtle. There were lots of scorpionfish to be seen in North Ari Atoll - more than I usually see elsewhere. Perhaps I'm getting my eye in at last....... or maybe they're just clueless about how to use their stunning camouflage to best advantage.....
How good is your eye? Spot the well-camouflaged Tasseled Scorpionfish (Scorpaenopsis oxycephala) on this coral head at Medu Thila.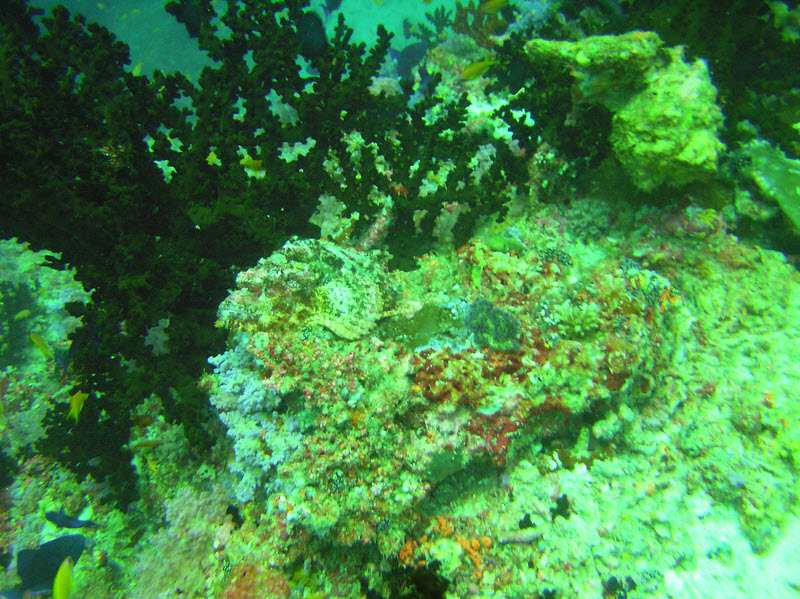 This one, at OrimasThila, has chosen a poor background to lie on. He's faded out his camouflage pattern, but it really hasn't helped. He needs to find a more mottled and contrasty background.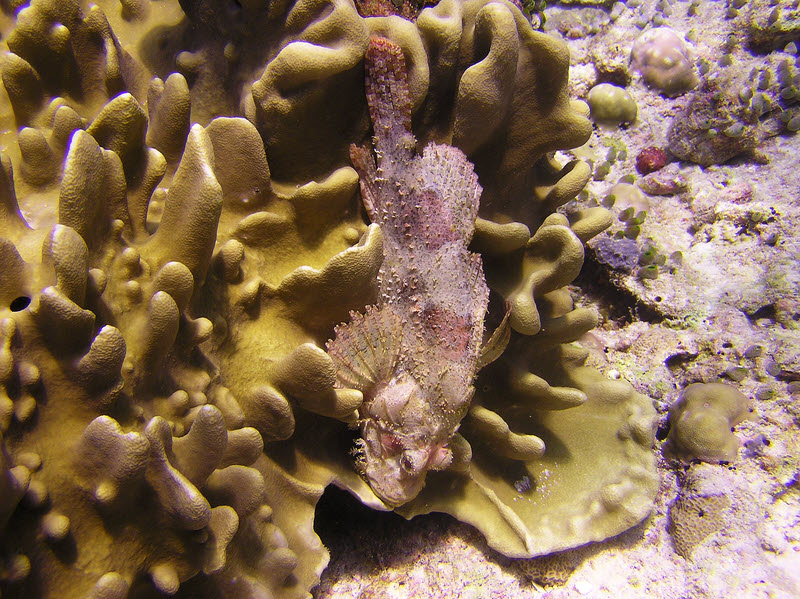 His tassles just aren't breaking up his outline.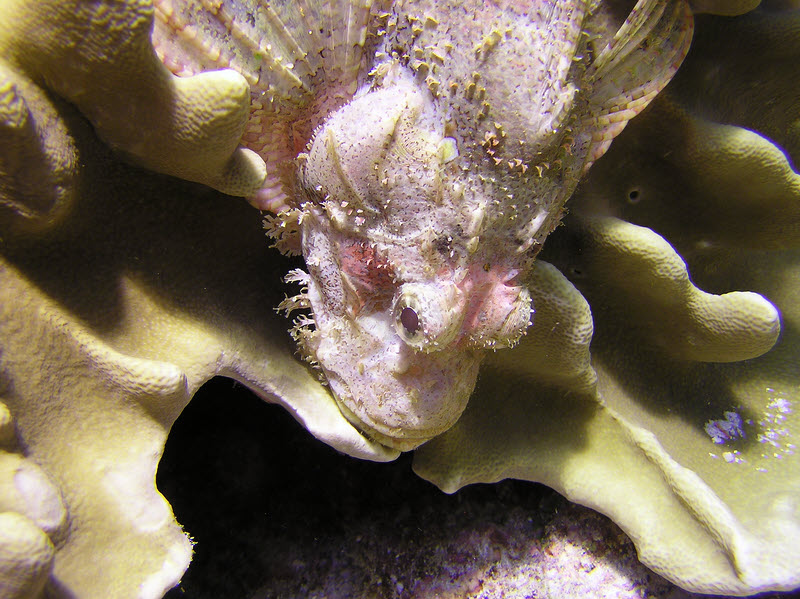 This one at Cari Beyru Thila hasn't chosen a good background, either.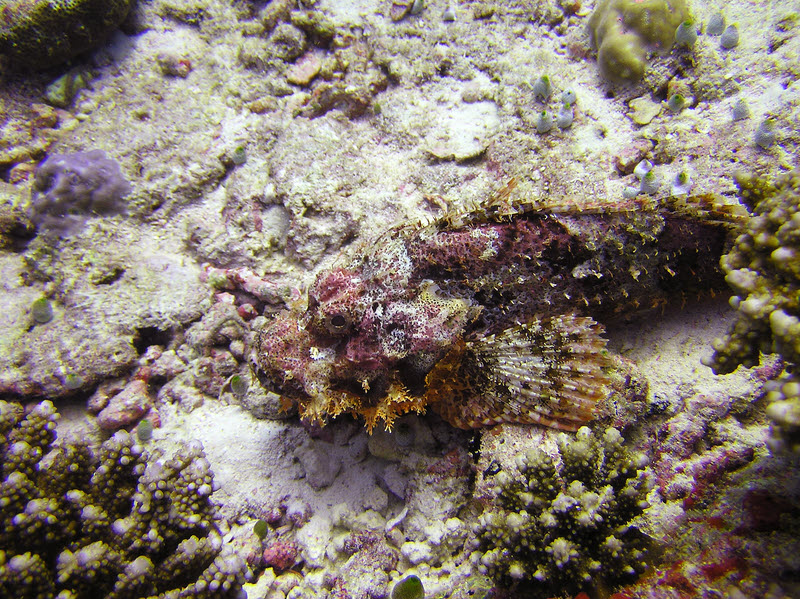 Still no good... Also at Cari Beyru Thila.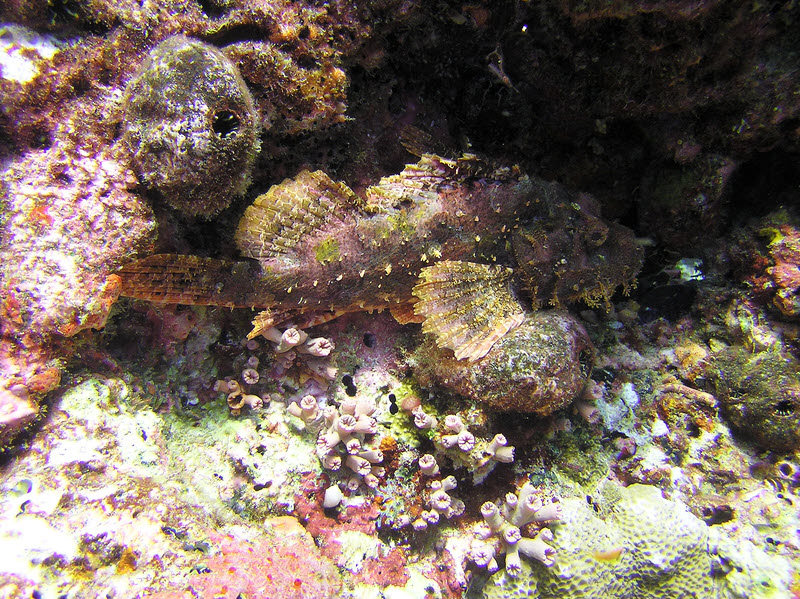 Much better - Bathaala Thila.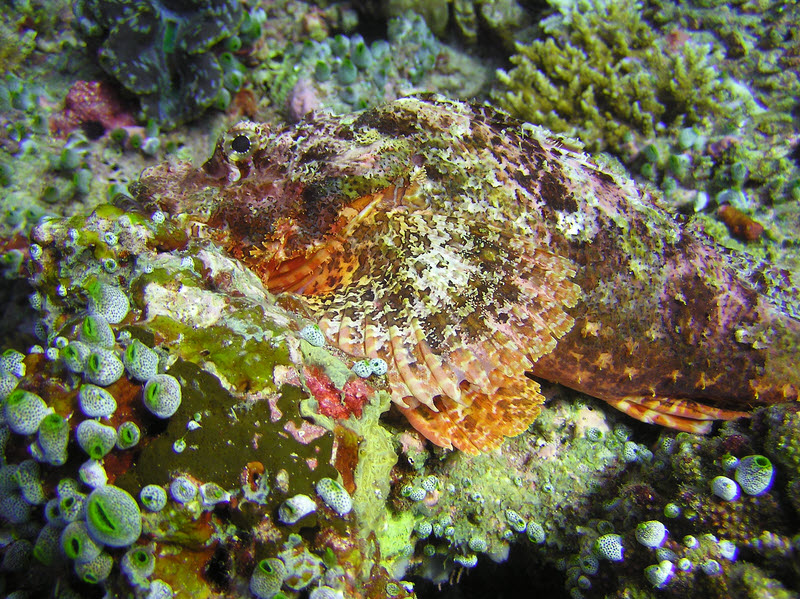 Still not perfect - Medu Thila.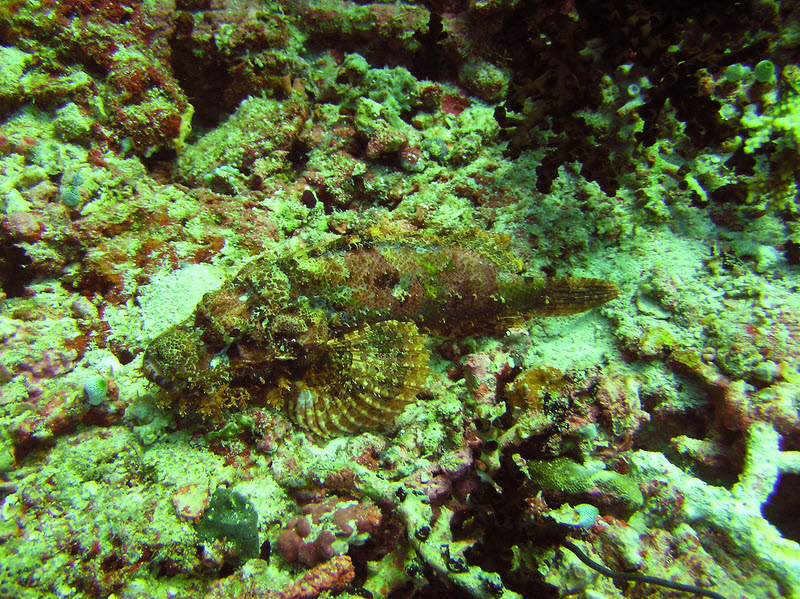 They just haven't a clue in North Ari Atoll. Medu Thila again.
This Hawksbill Turtle (Eretmochelys imbricata) at Fish Head was completely unconcerned that he was surrounded by half a dozen divers....
...he just kept his head down, chomping away at the algae growing on the coral on the reeftop.