Maldives 2009, Ellaidhoo: Photos 6
This site looks much better with JavaScript turned on. For the best experience, please enable JavaScript and refresh the page.
Diving 3
Some sharks and rays. Unfortunately they tend to swim deepish and hang back at the limit of visibility, so these aren't as clear as I'd like.
Spotted Eagle Ray (Aetobatus narinari) at 25m+ at Bathaala Maagu Kan Thila.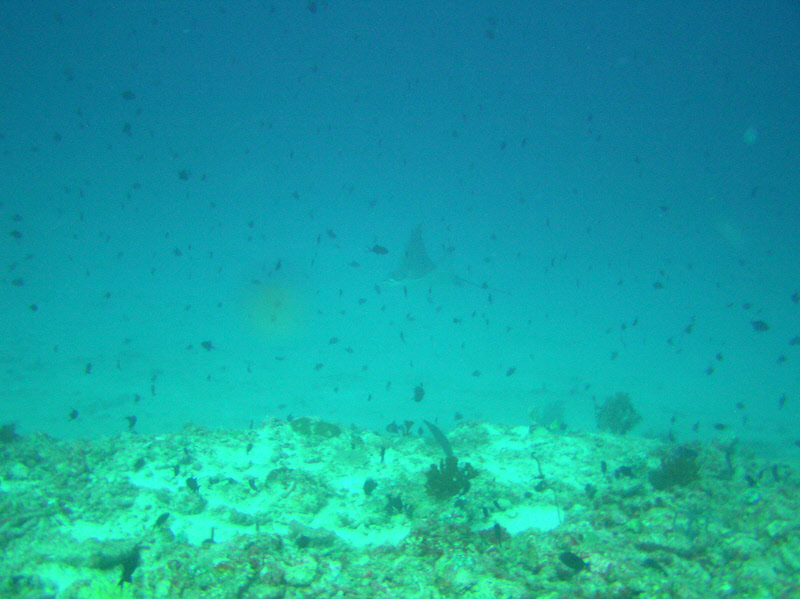 Whitetip reef shark (Triaenodon obesus) trying to get some sleep on a nice soft bed of sand at Cari Beyru Thila. There were two of these lying next to each other, and they kept leapfrogging over each other, settling down again a few meters further on, as we swam towards them. Don't know why these are called 'obesus', because they are much more slender than most other sharks.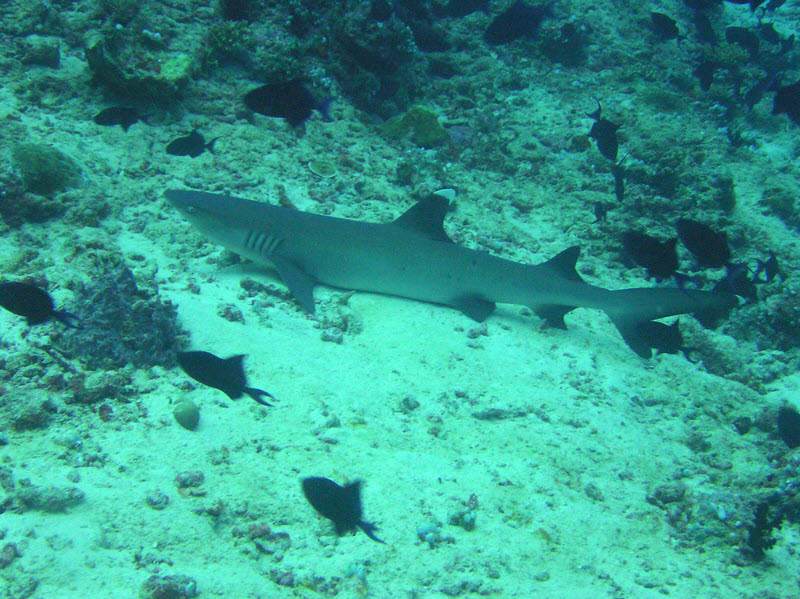 Another Spotted Eagle Ray at at Cari Beyru Thila.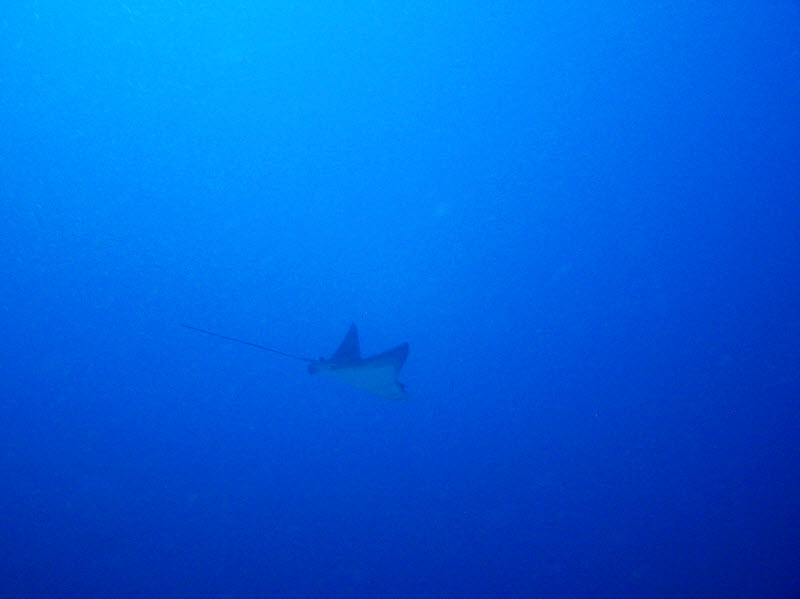 Two big Nurse sharks (Nebrius ferrugineus) fast asleep beside each other at the back of a cave at 13m at Ellaidhoo Thila. There wasn't really enough light under the overhang, hence the motion blur.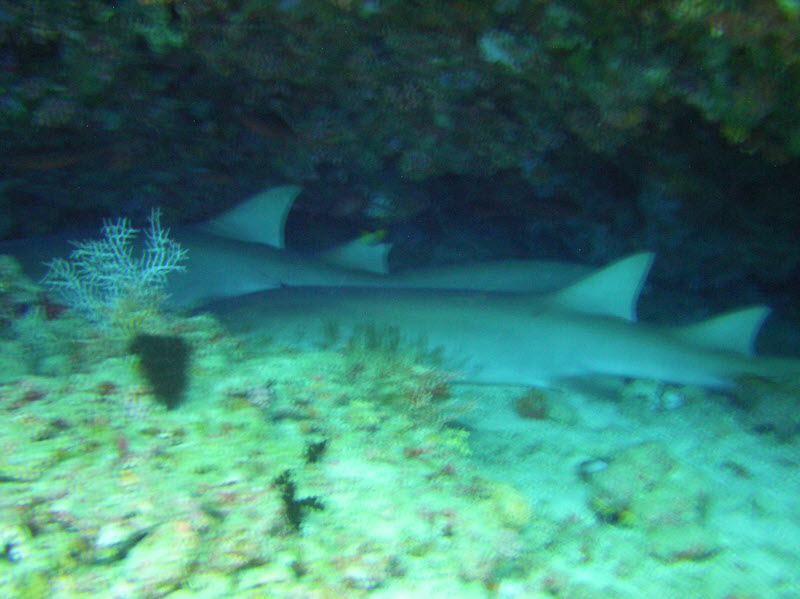 Two Whitetip reef sharks swim past a few minutes later at Ellaidhoo Thila.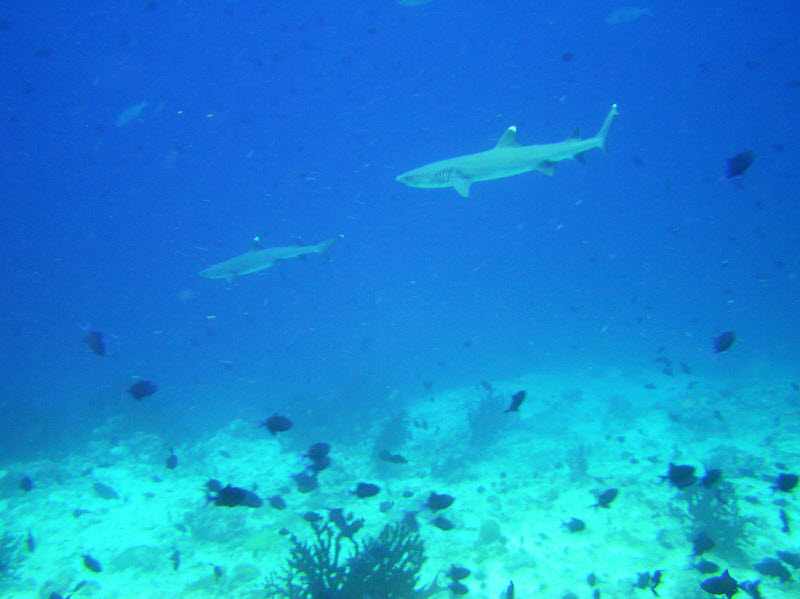 A really murky shot of a Spotted Eagle Ray at 25m+ at Medu Thila.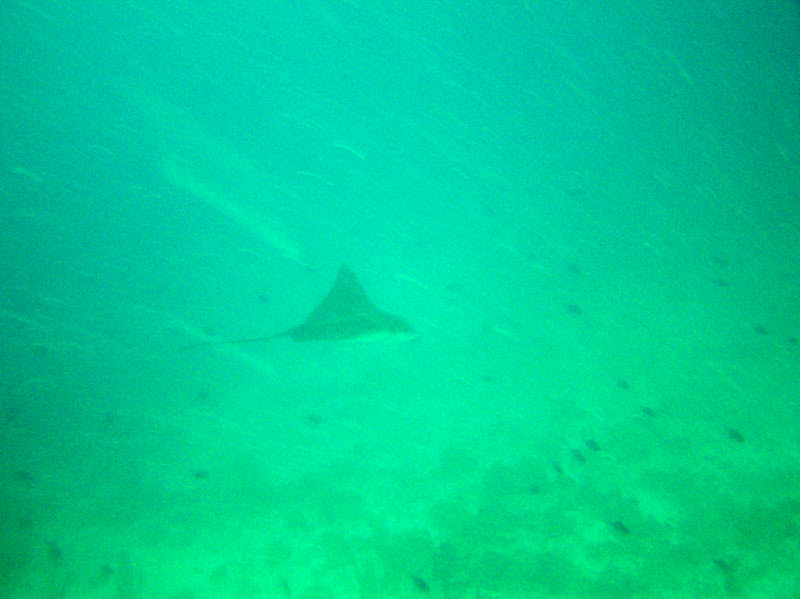 This Manta ray (Manta birostris) at 20m+ at Orimas Thila was the only one that I saw on this trip.
Later note: In 2009 mantas were officially divided into two species. This one is not birostris, but the newly-classified Reef Manta, manta alfredi.