Maldives 2009, Ellaidhoo: Photos 4
This site looks much better with JavaScript turned on. For the best experience, please enable JavaScript and refresh the page.
Diving 1
The dive centre, Fesdu wreck and an octopus.
The two big rinse tanks, and hangers to allow your BCD to dry off. There's a further area to the right with hangers for your wetsuit, all under cover. There's another smaller rinse tank (not shown) for cameras and regs.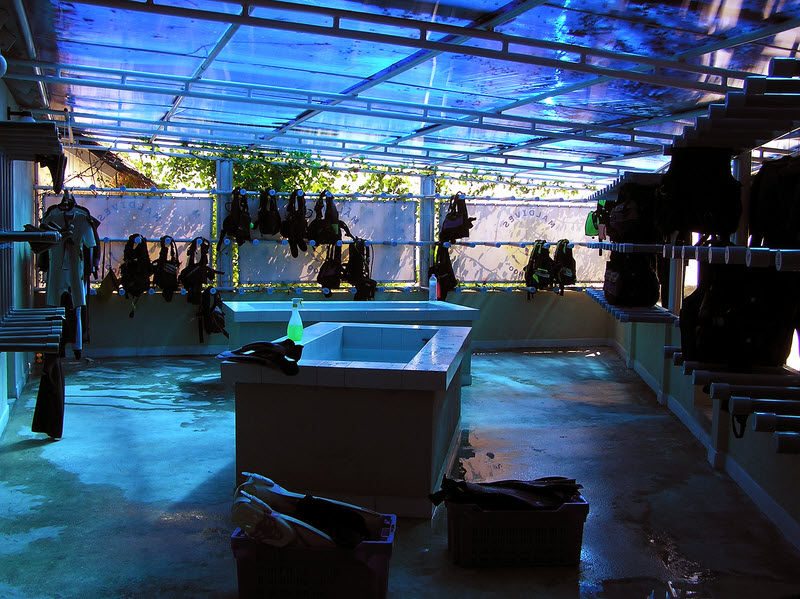 You are allocated a crate to store your kit when you check in. This crate is taken on and off the boat by the dive centre staff.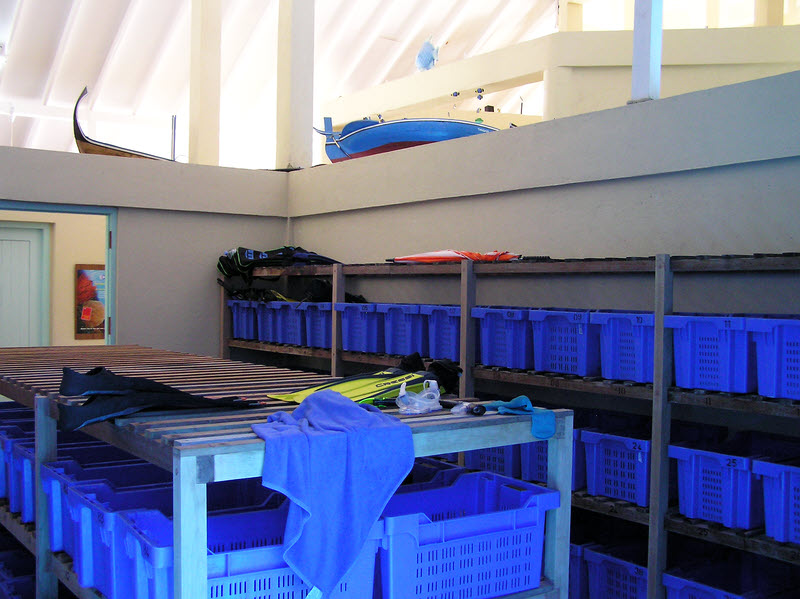 Area next to the dive centre used for kitting up before shore-diving on the house reef.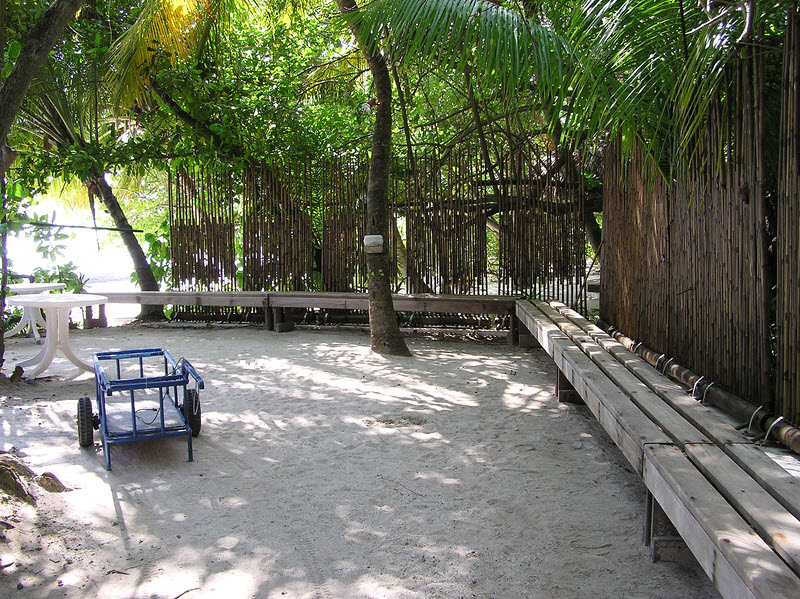 Nitrox is free for qualified divers. The table has an oxygen percentage tester and all the paperwork.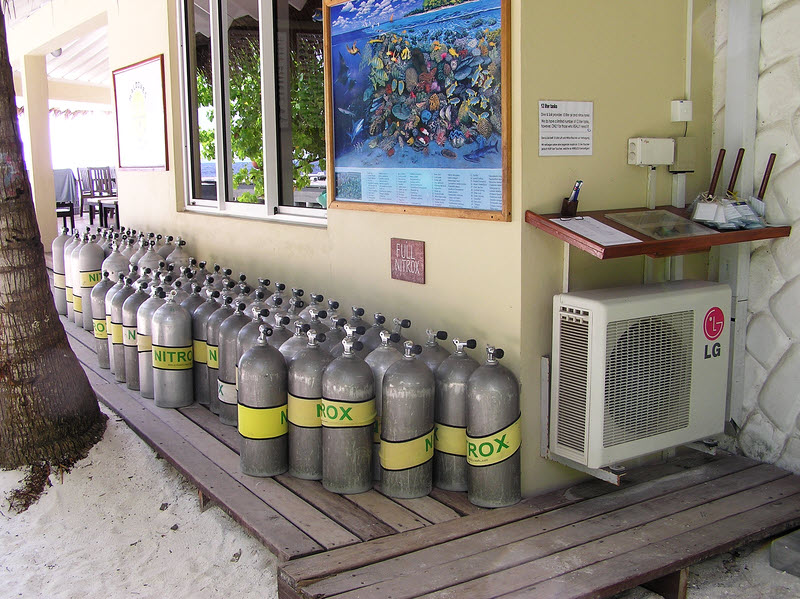 Checking out tomorrow's dive sites before deciding whether to sign up...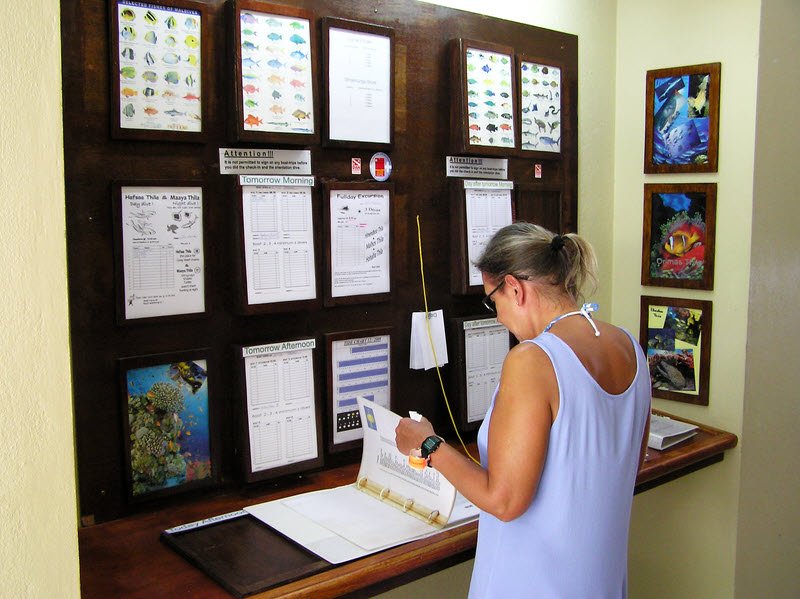 Map of the house reef showing entry/exit points (yellow blobs). The dive staff will carry your kit to and from these points. You can leave your tank on the bench at these points after the dive.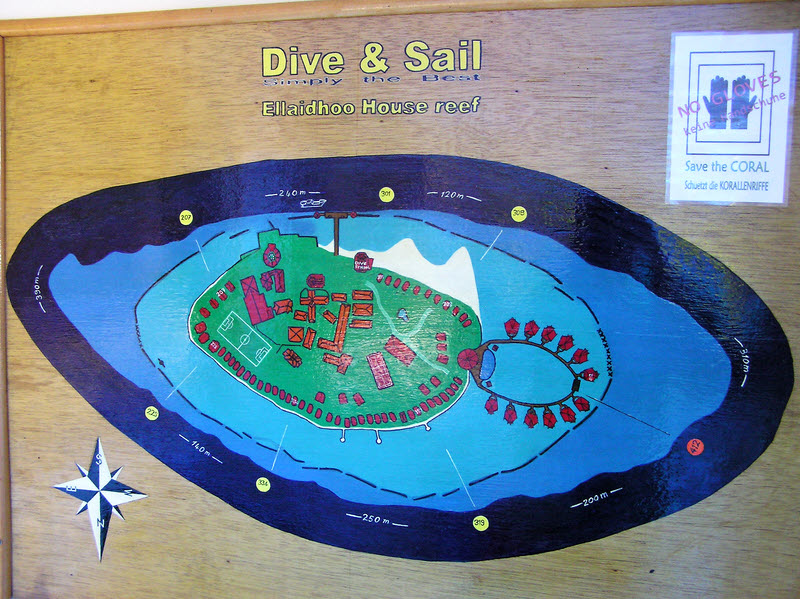 A murky dive at Fesdu Wreck.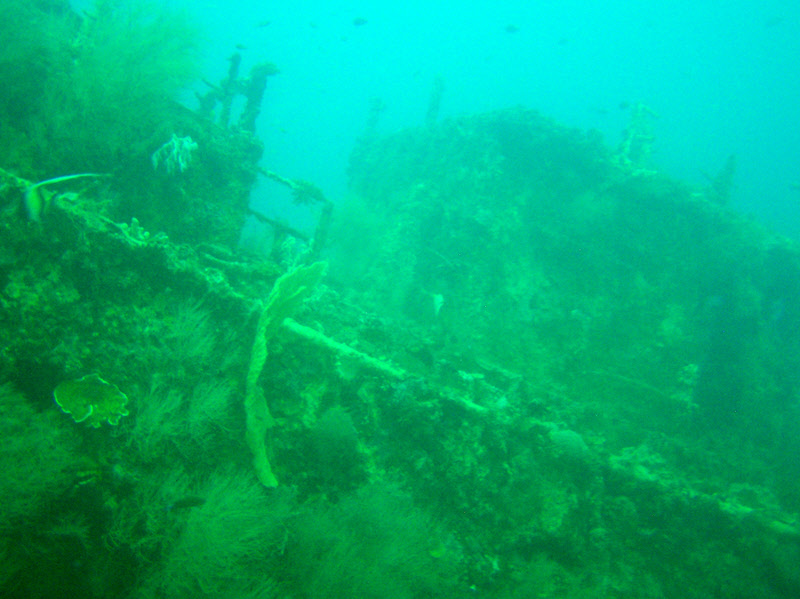 An unconcerned octopus at about 20m at Medu Thila.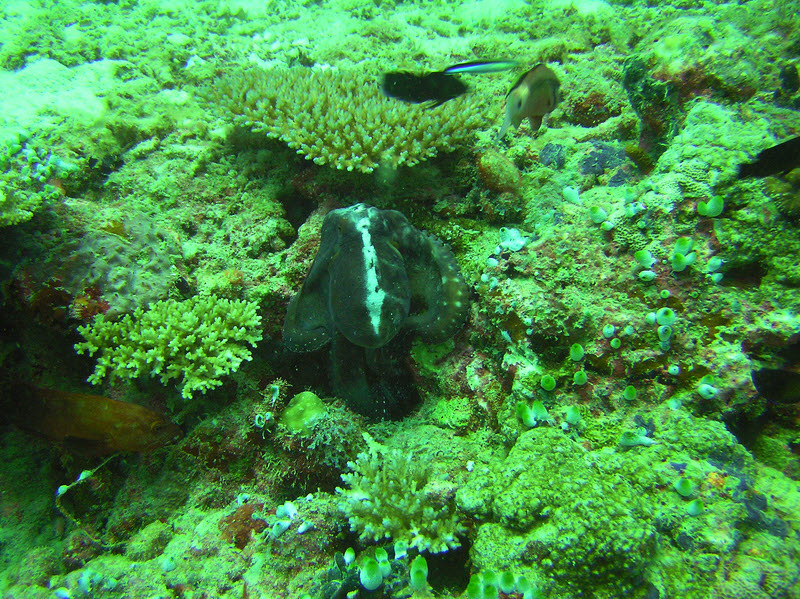 The octopus changed its skin colour and pattern rapidly.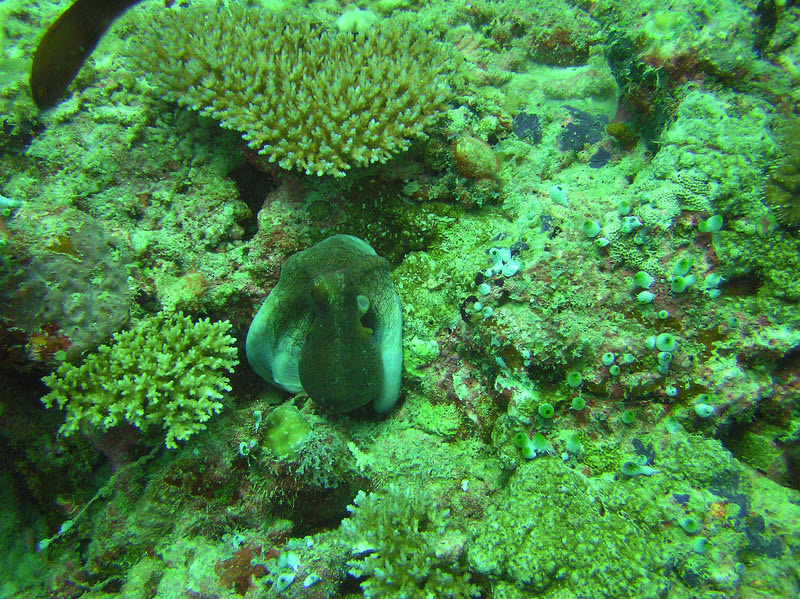 I had to stay a few metres away in order not to spook it. If I moved closer, it would retreat back into the crevice.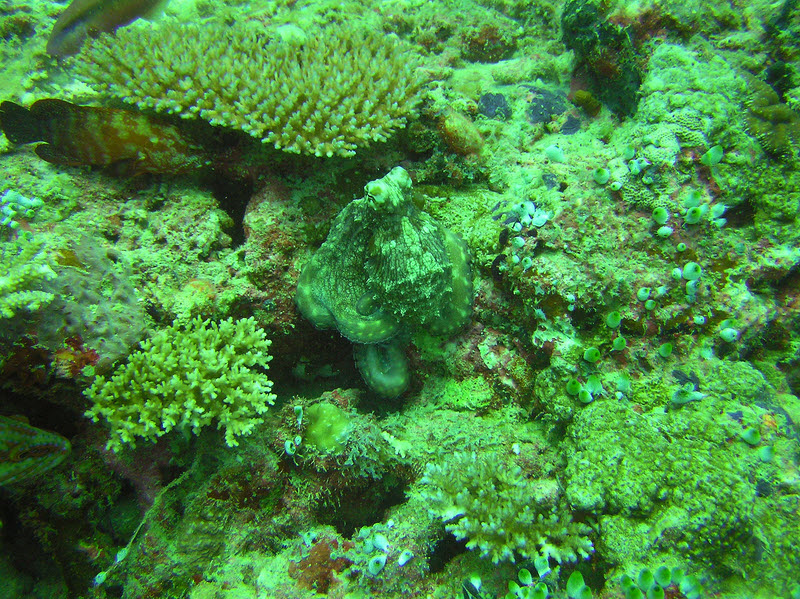 It kept a careful eye on me as I hovered above it.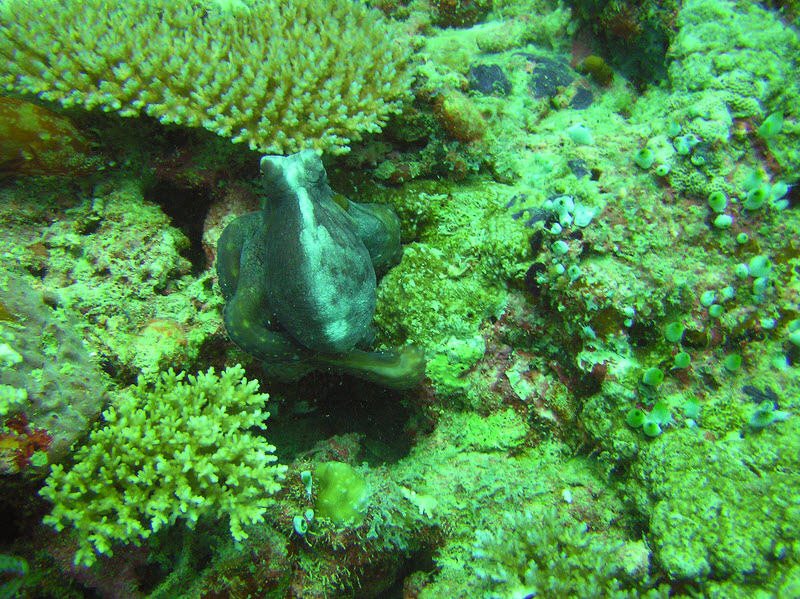 Eventually it decided I wasn't dangerous, and I watched fascinated as it emerged from the crevice and flowed across the reef.