Maldives 2011, Athuruga: Photos 2
This site looks much better with JavaScript turned on. For the best experience, please enable JavaScript and refresh the page.
Athuruga - around the island
Athuruga from the south-west, showing the large area of sand outside the restaurant.
Entertainment staff and waiters wish Happy Birthday to a fellow-guest on Maldivian Night. Our waiter Ziyaad is in black at the back.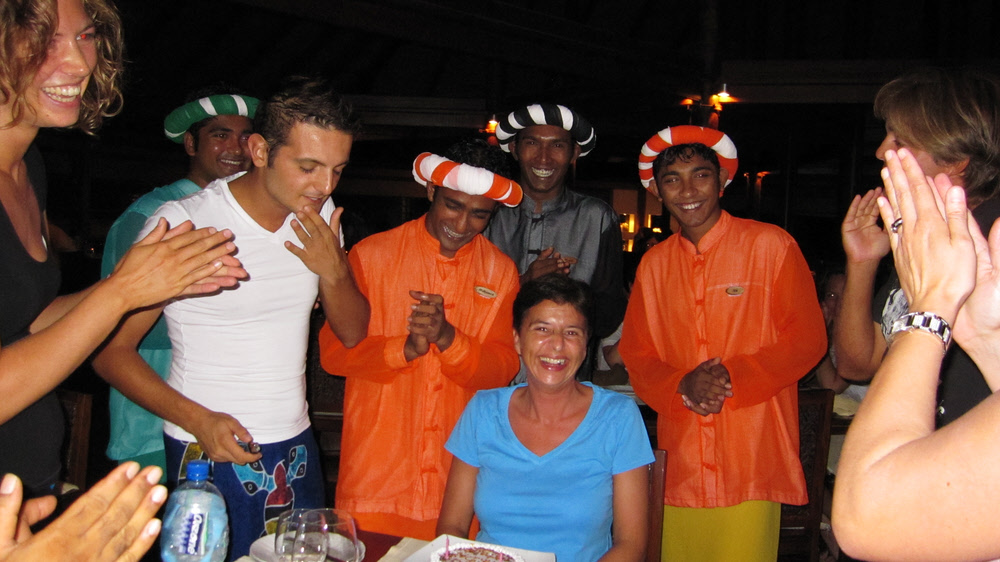 The full moon shines down on Athuruga, while delicious fish grill on the barbecue.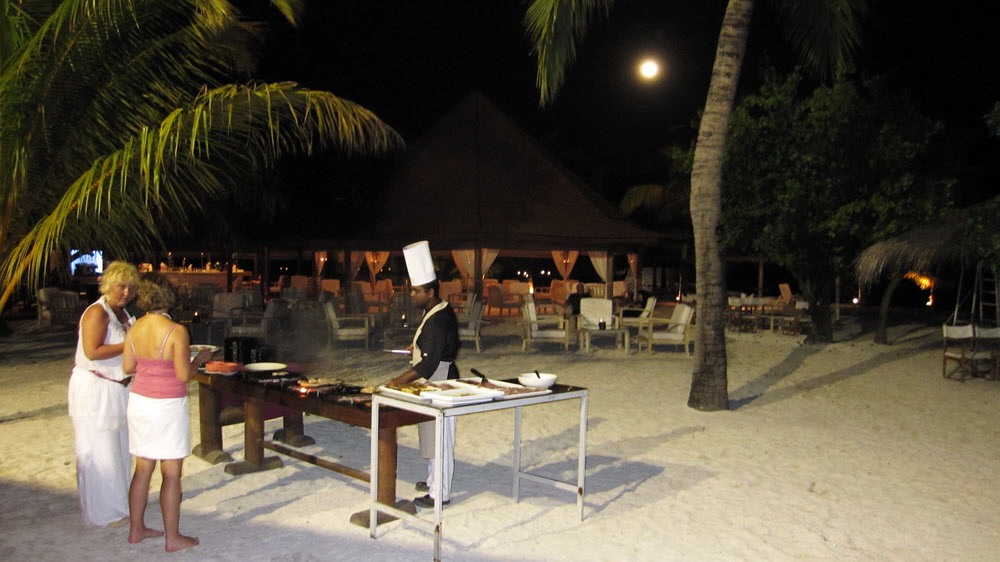 Our table decorated on our last night in Athuruga.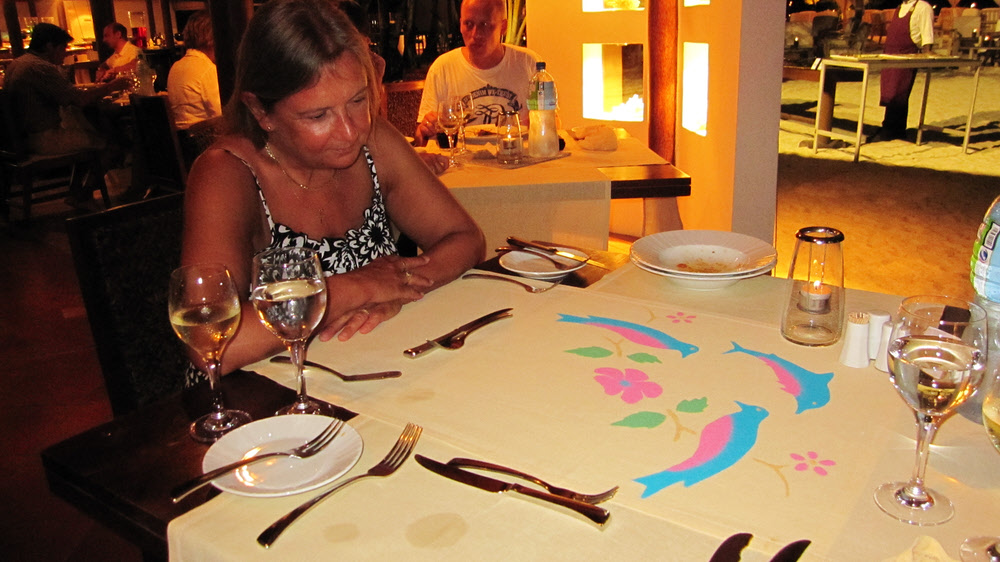 Our waiter Ziyaad.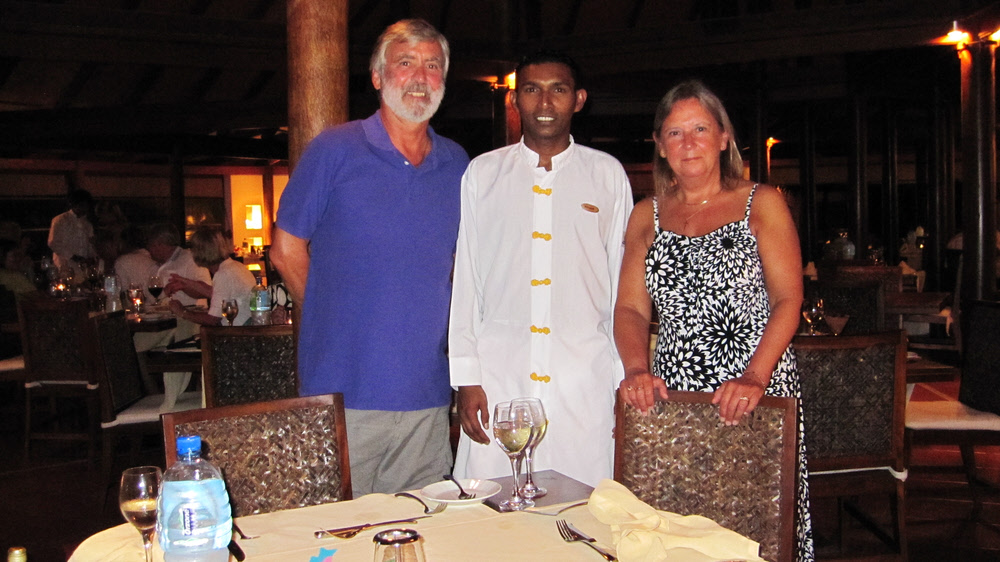 This is sister island Thudufushi from the dive boat, showing the newly-built water village - same design as Athuruga's.