Maldives 2010, Athuruga: Photos 1
This site looks much better with JavaScript turned on. For the best experience, please enable JavaScript and refresh the page.
Athuruga - around the island
Coming in to land at Athuruga in a rainshower - view over the pilot's shoulder showing the new Water Village to the west of the island. The new jetty and Reception are just above and to the left of the moored dhonies. The two large buildings at the ends of the two rows of water villas are suites - basically two villas sharing a deck area. The large building partially obscured at the far left is the new restaurant. The villas at the right, beyond the jetty, get a sunset view.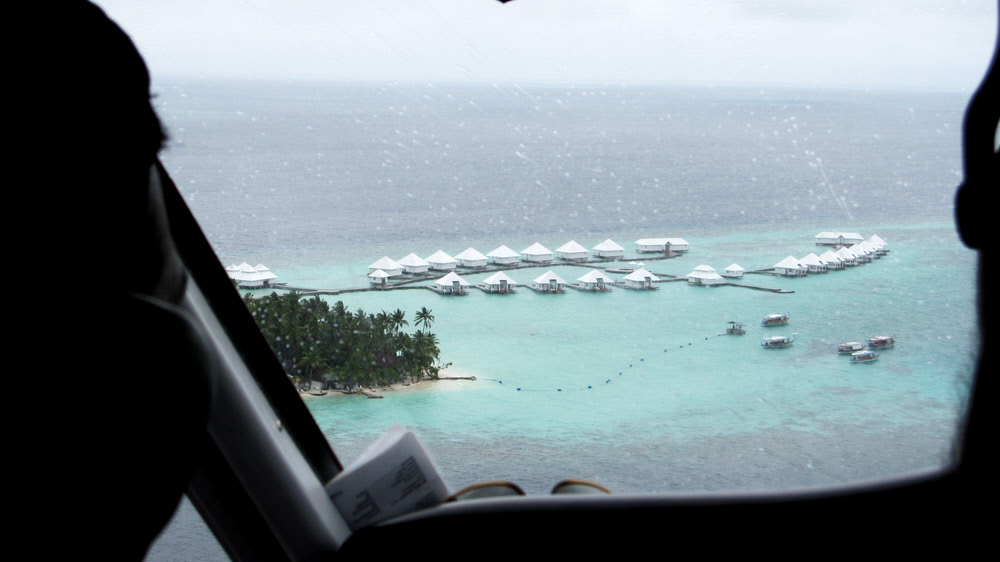 Two views from the south: First, the new water village, with the restaurant in the right foreground....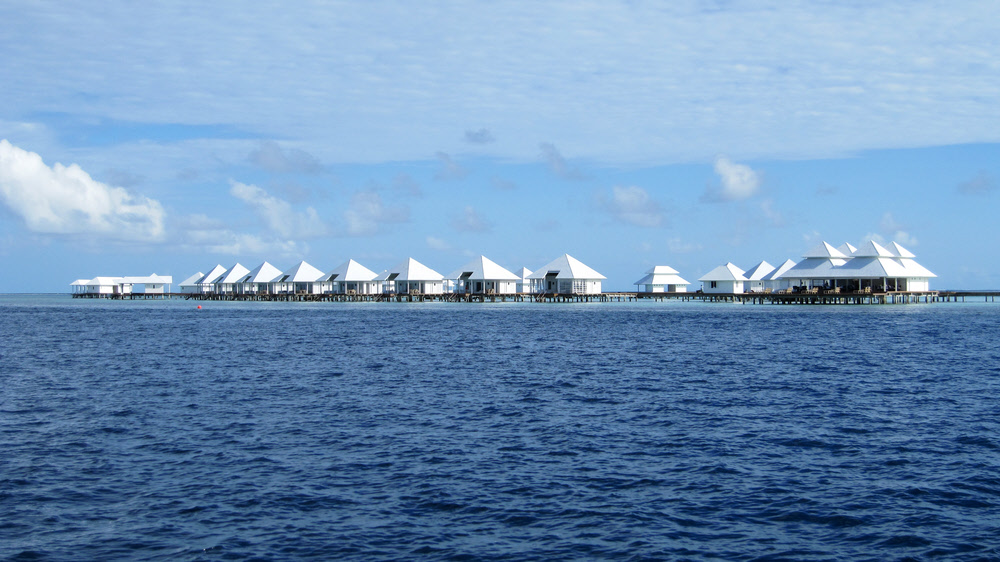 ...and second: Athuruga Island with the old jetty at the right, now without its sun shade at the end. We're told the whole jetty needs rebuilding.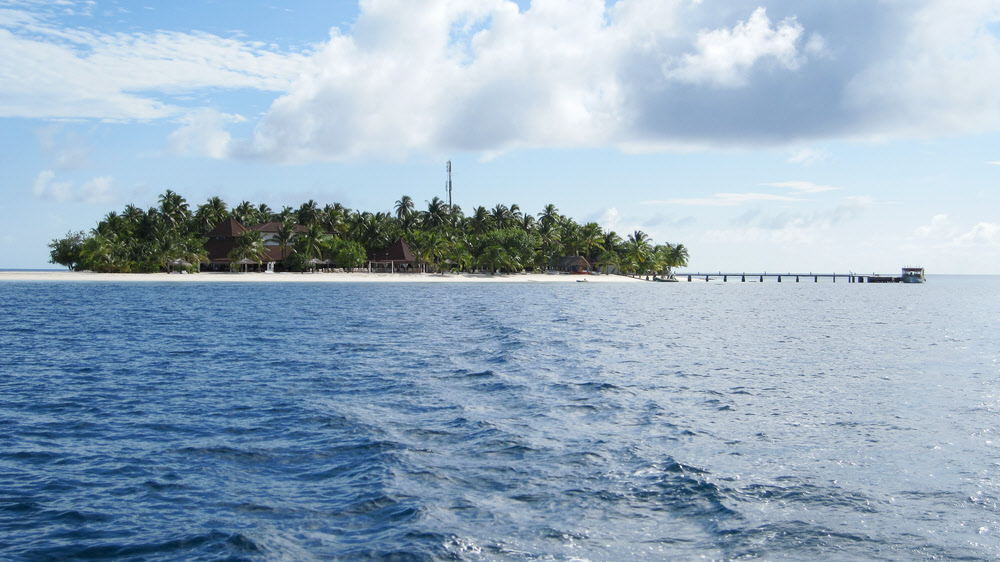 The view from the open-air bathroom of beach bungalow number 5. Not encouraging to see that these windows in the staff quarters overlook me on the loo....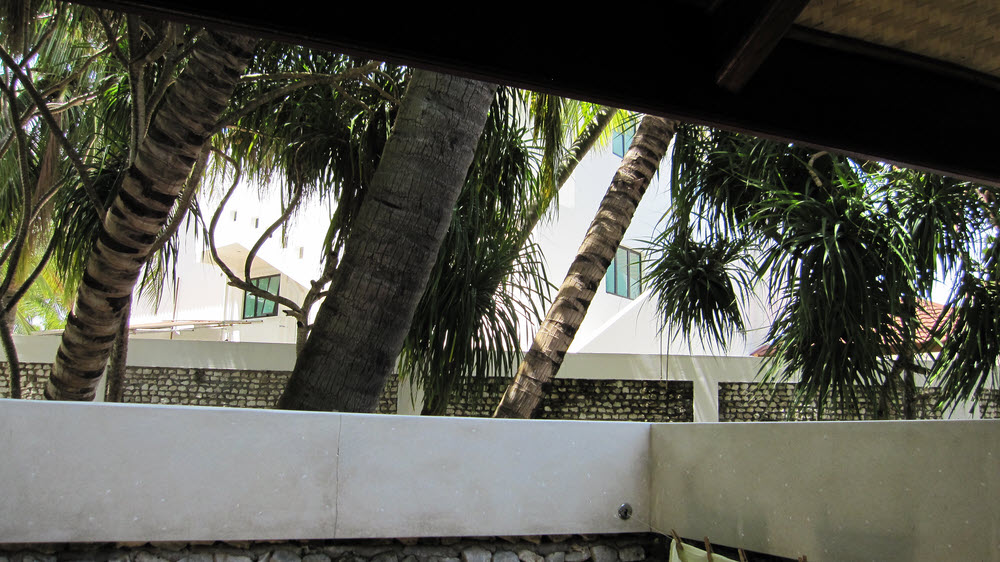 The new bar built in the old entertainment area. This replaces the old main and beach bars.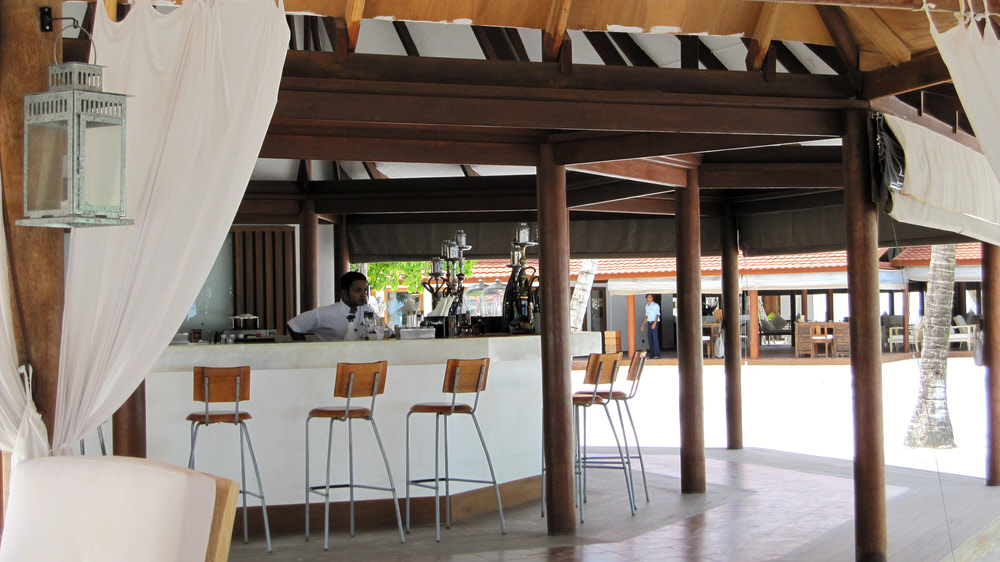 The main restaurant from the new bar's seating area.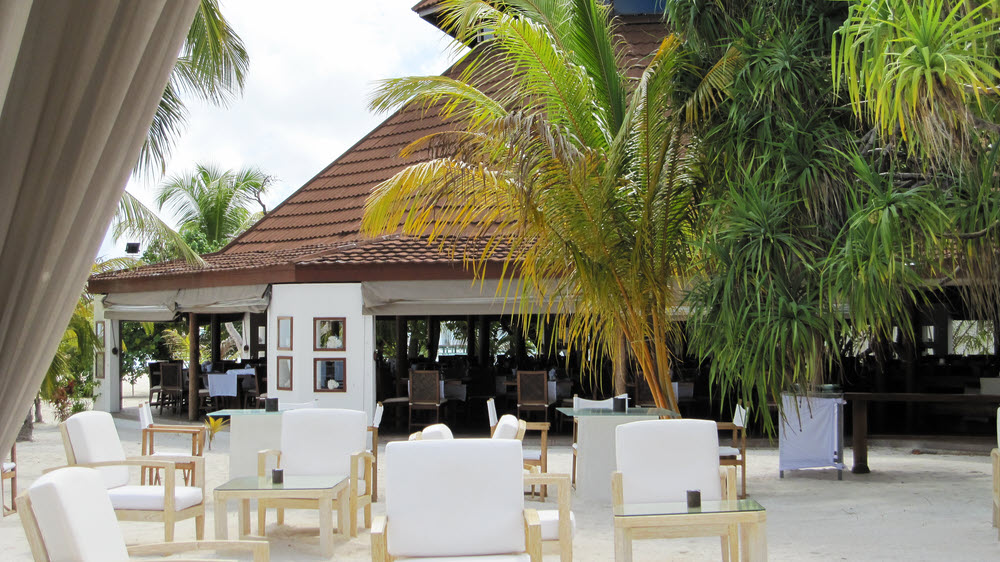 Our room boy decorated our bed with flowers on our 21st anniversary.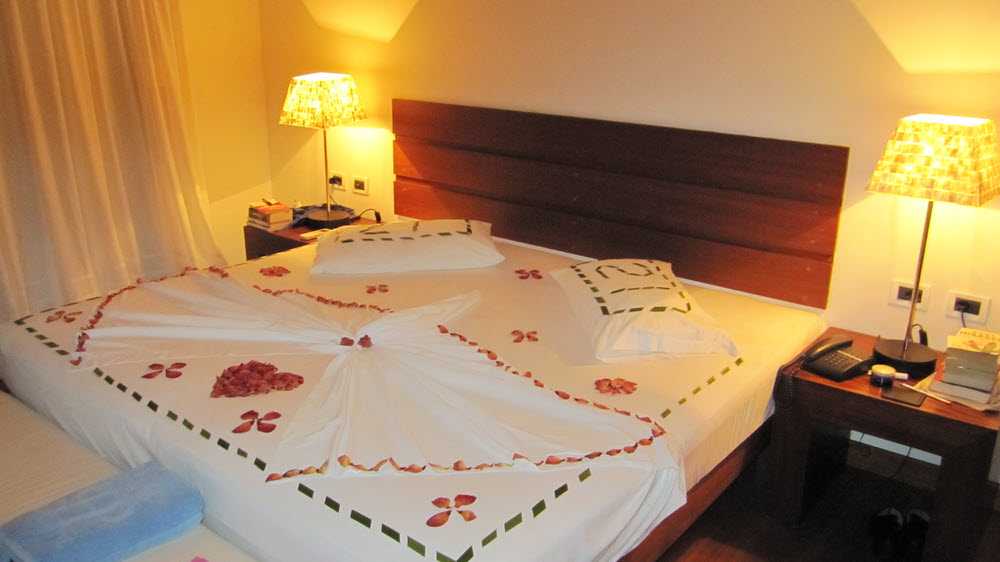 The dredging that ruined the snorkelling on the east side of the island for us this year. The pontoon in the middle is vacuuming sand from the seabed, pumping it through a pipe suspended from the line of blue buoys, and spewing it out into the shallows in a fountain of white water towards the left.