Maldives 2009: Photos 6
This site looks much better with JavaScript turned on. For the best experience, please enable JavaScript and refresh the page.
Even more diving photos....
Giant Moray, Gymnothorax javanicus, pokes his head well out of his nook to peer at me at Kuda Miaru Thila....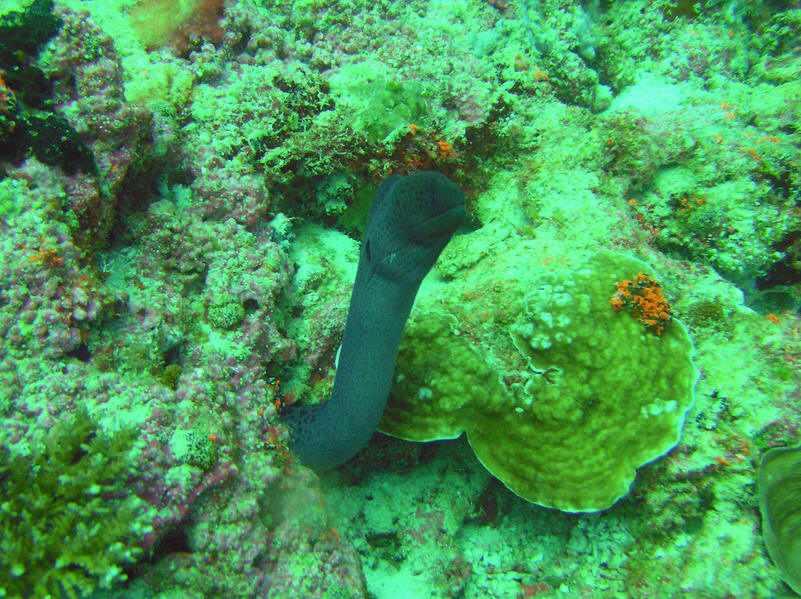 ...and another one a few yards further on.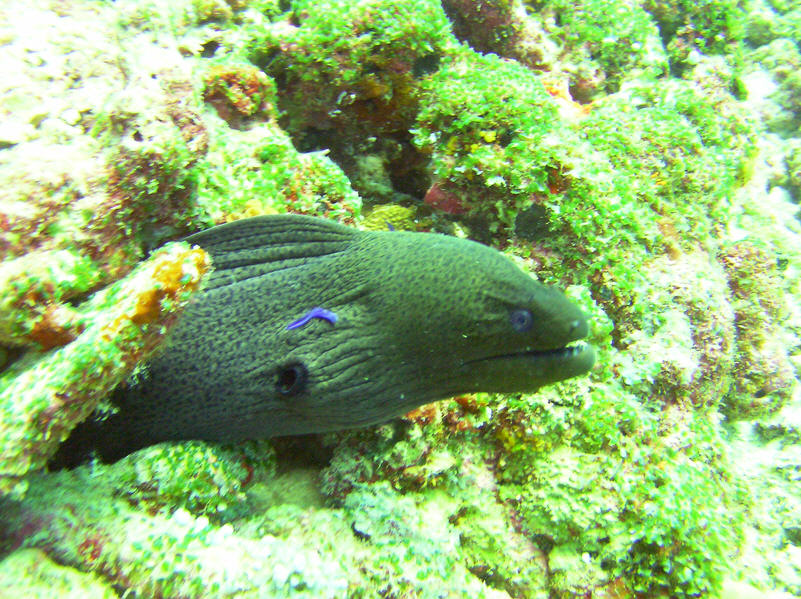 The nudibranch Varicose Phyllidia, Phyllida varicosa, at Kuda Miaru Thila.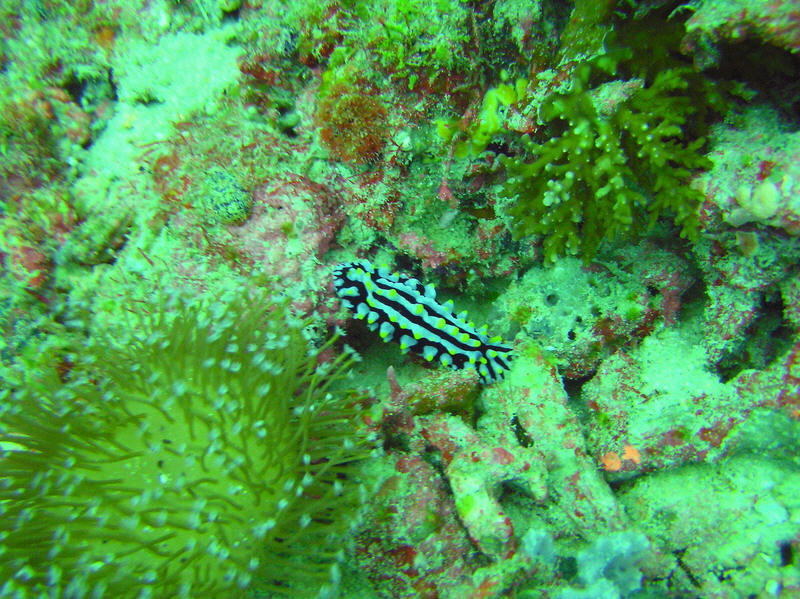 Two more nudibranchs - this time Rudman's Phyllidiella, Phyllidiella rudmani, at Athuruga Thila.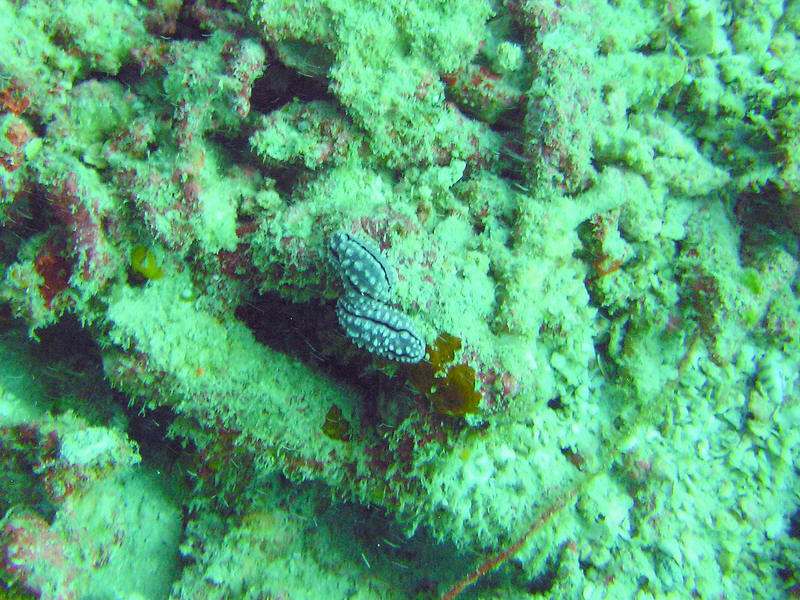 A Hawksbill turtle, Eretmochelys imbricata, at Athuruga Thila.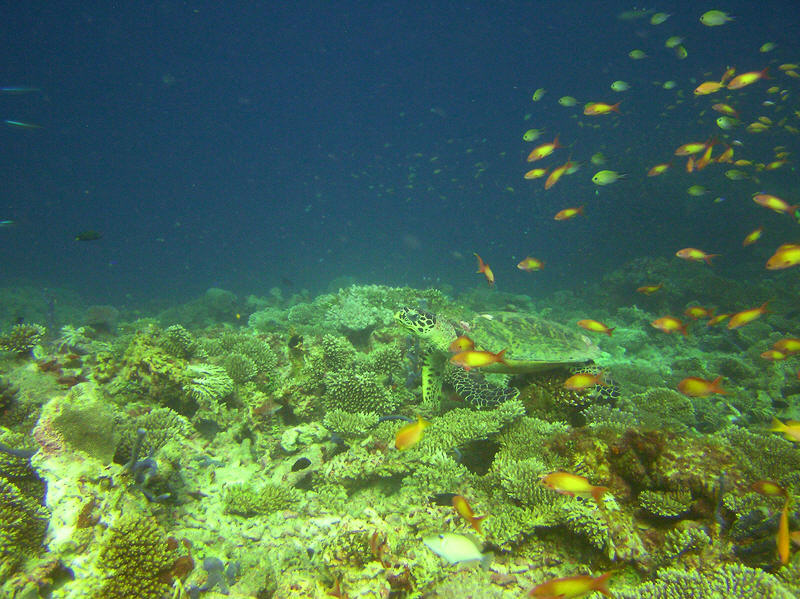 Three White-tip reef sharks, Triaenodon obesus, pass by in the distance at Mama Giri.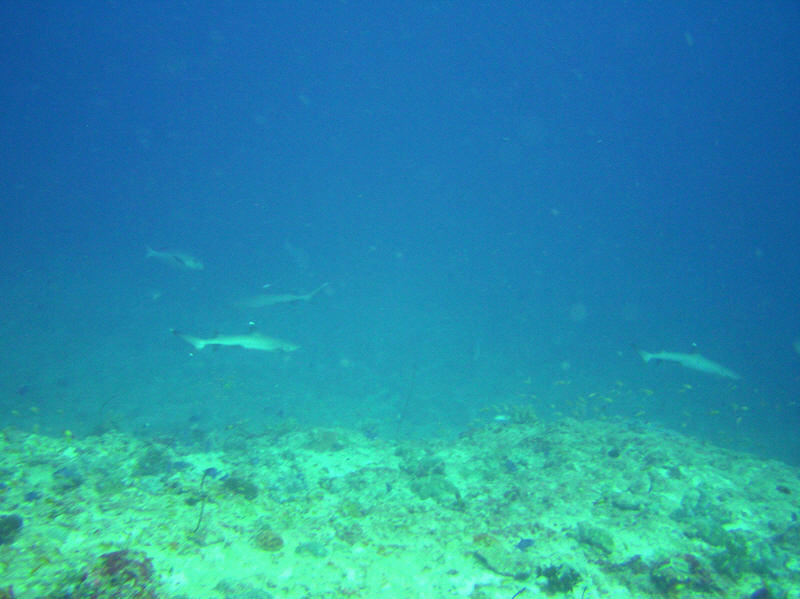 After I scraped some skin off my forearm on some coral at Panettone Kandu and started leaking blood into the water (it looks black under water), this white-tip reef shark came to investigate. I hastily pushed a couple of other divers between me and it....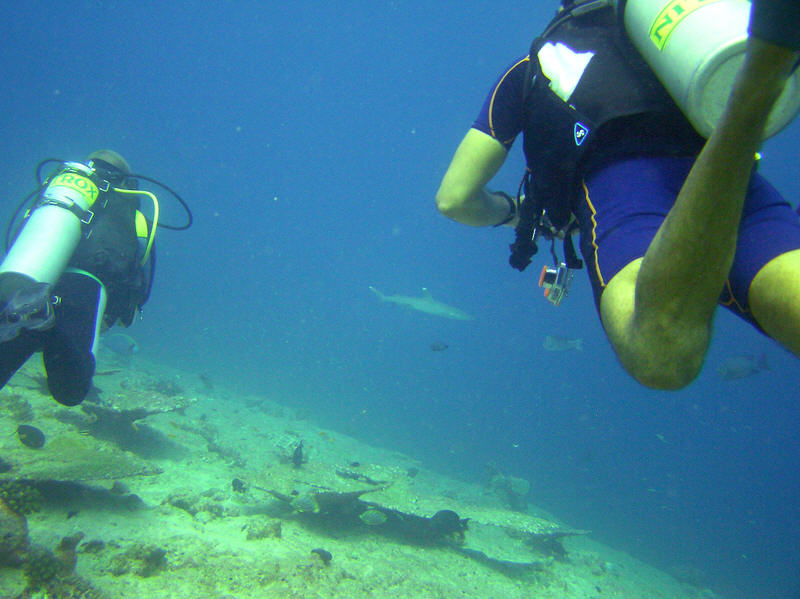 The white-tip comes round again for another sniff.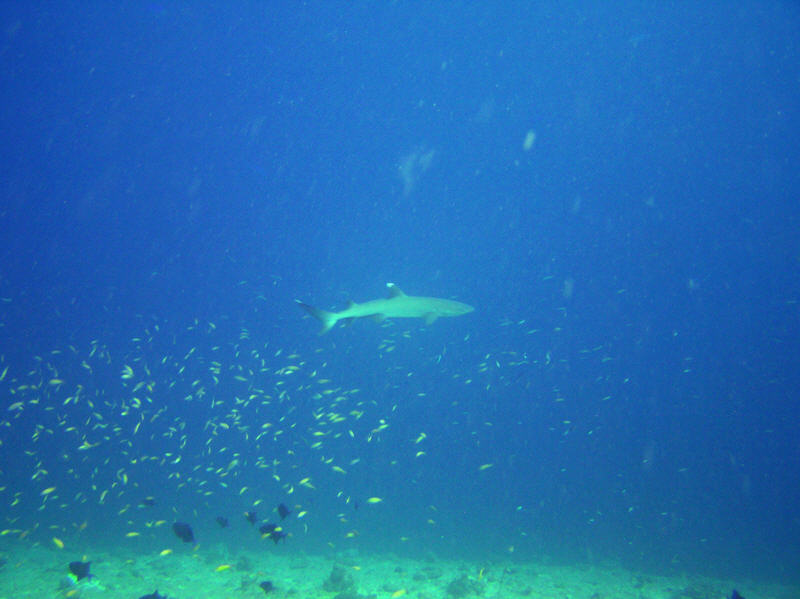 Circling above Thudufushi Thila thirty meters away, the only two Spotted eagle rays, Aetobatus narinari, I saw this holiday. Not one of my best photos....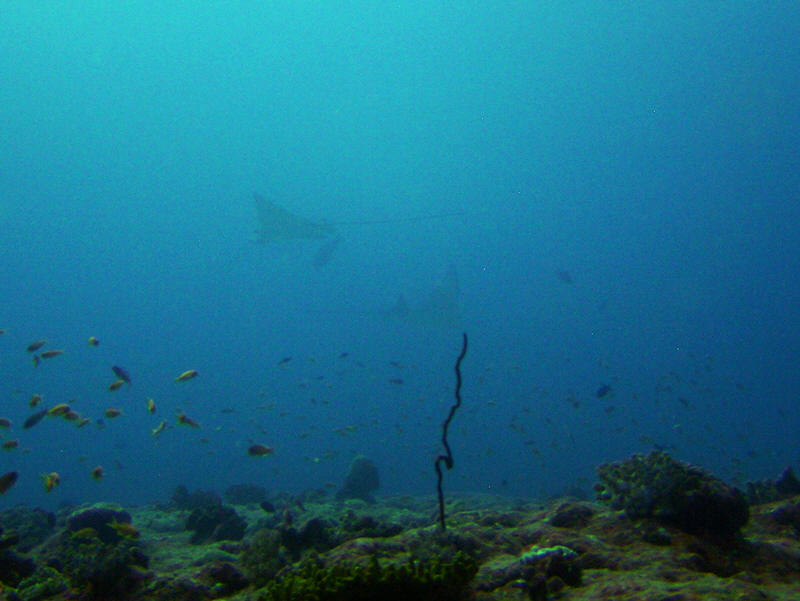 Great Barracuda, Sphyraena barracuda, at Panettone Kandu.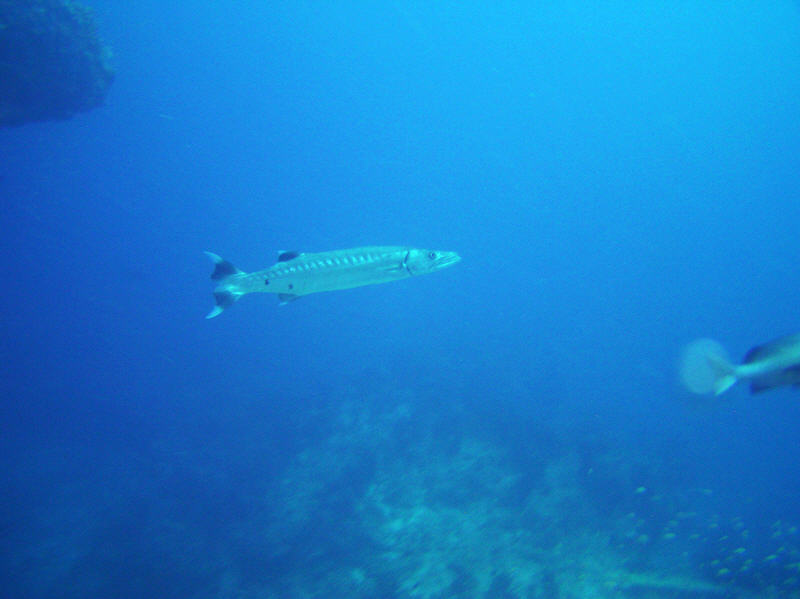 Some sort of Porcupine fish, Diodontidae, about 60cm long, at Panettone Kandu, but I can't find it in my reference books. Perhaps Spotted burrfish, Chilomycterus atringa, though this is an Atlantic fish.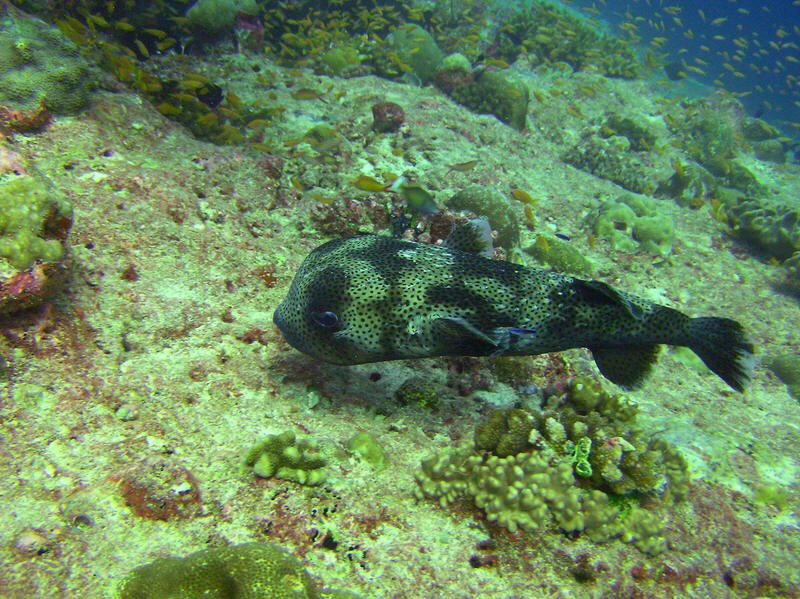 Here it is again.