Maldives 2009: Photos 5
This site looks much better with JavaScript turned on. For the best experience, please enable JavaScript and refresh the page.
Yet more diving photos....
On the reef top at Kuda Miaru Thila.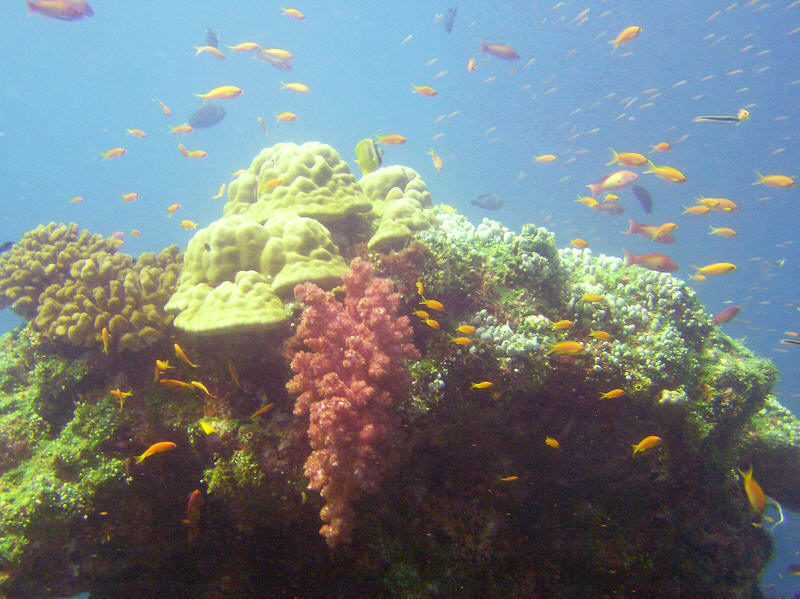 Drifting along beside the reef at Moofushi Kandu.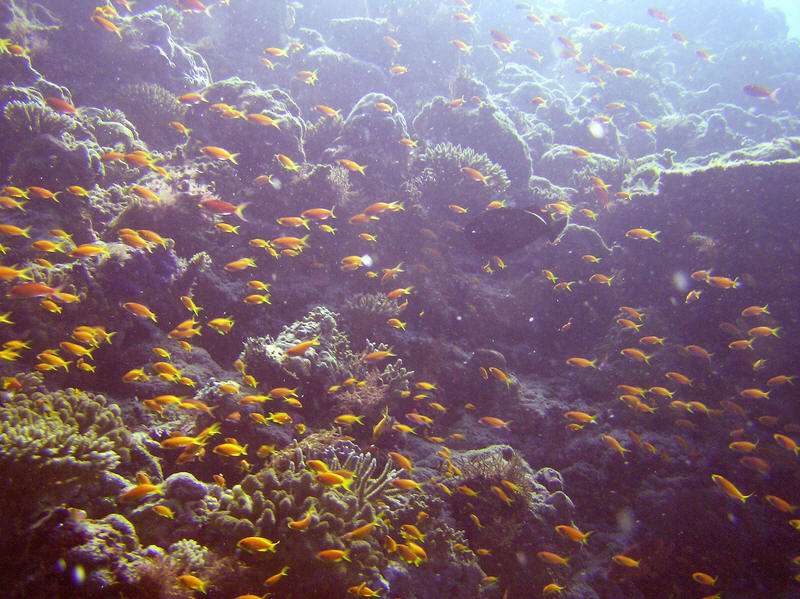 Magnificent sea anemone closed up at Atabu Thila.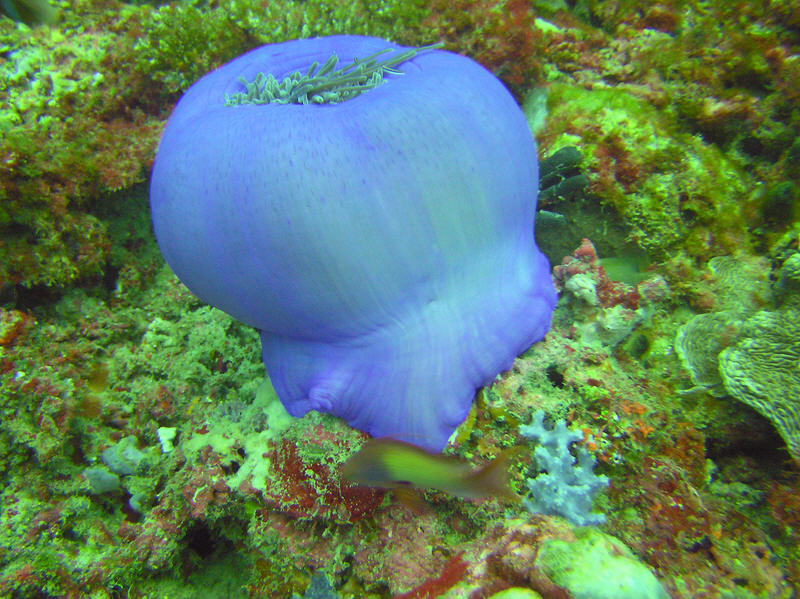 Pretty silvery coral at Atabu Thila - don't know the species.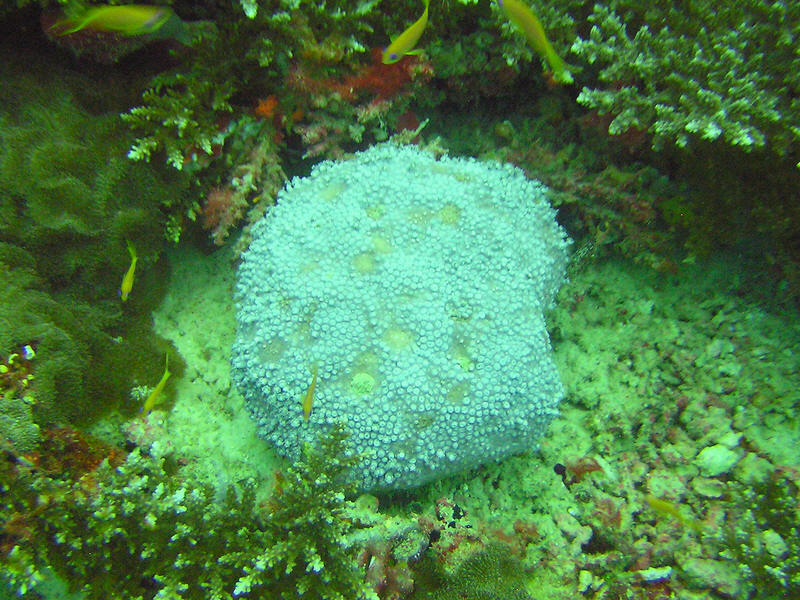 A large table coral, Acropora, at Athuruga Thila.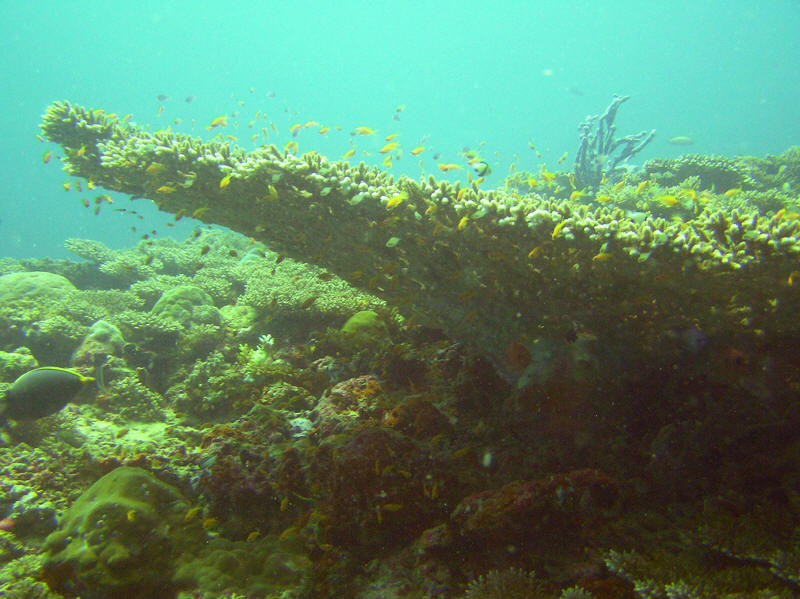 Neat coral, Acropora latistella, with its attendant colony of Blue-green chromis, Chromis viridis, at Mama Giri.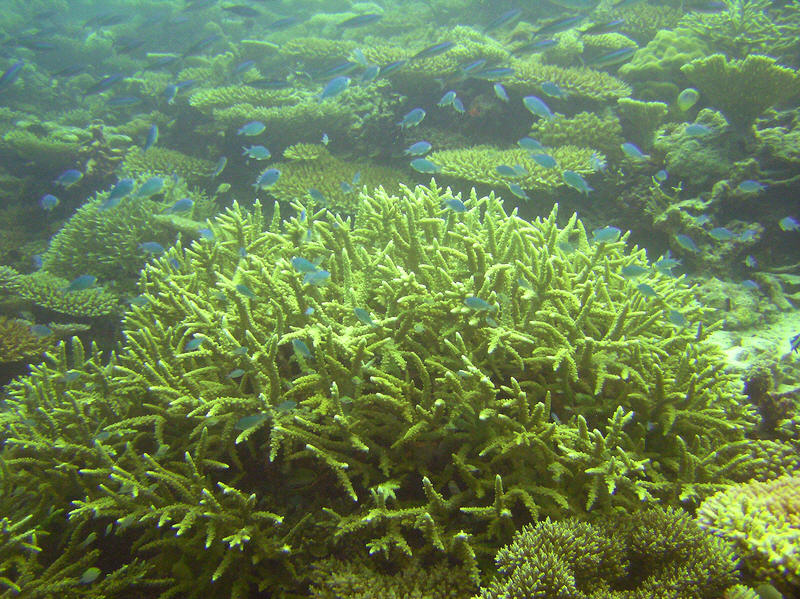 As you get closer to them, the Chromis dart into the shelter of their favourite Acropora coral.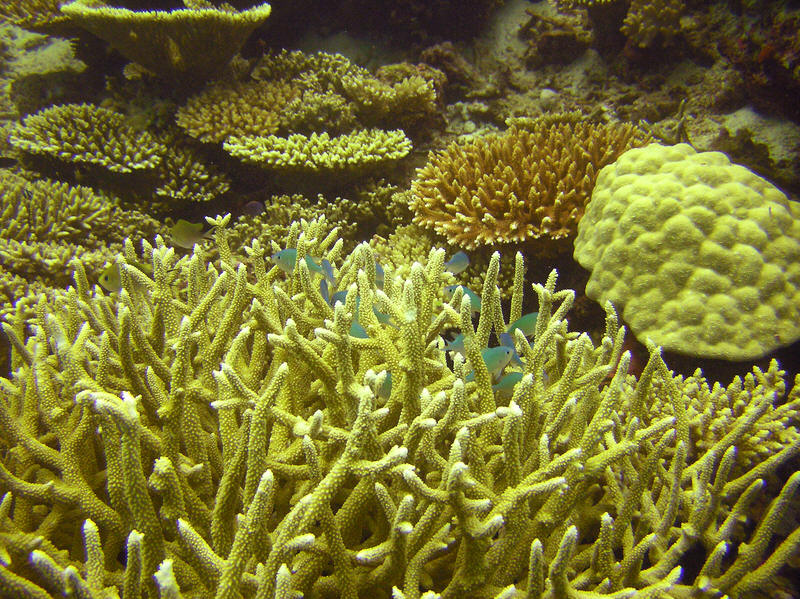 A magnificent display of Lattice corals, Acropora clathrata, down the side of the reef at Mama Giri, right next to the Chromis colony on the right.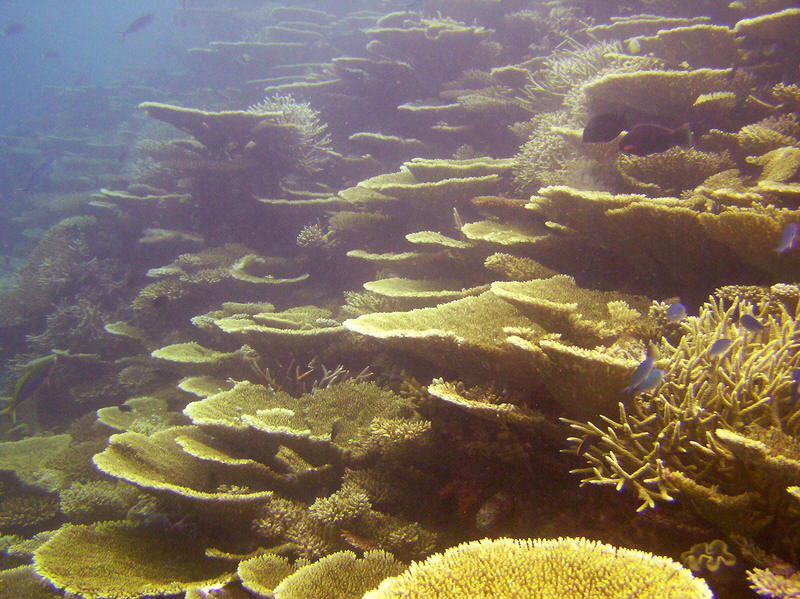 Huge Fluted giant clam, Tridacna squamosa, about 400mm across, at Mama Giri.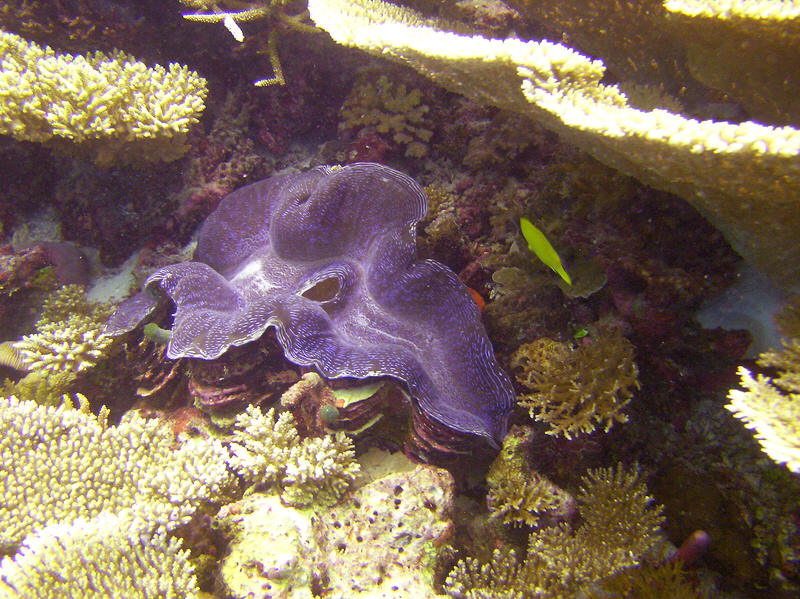 Beautiful purple tips to this Nosey coral, Acropora nasuta, at Mama Giri.