Maldives 2008: Photos 4
This site looks much better with JavaScript turned on. For the best experience, please enable JavaScript and refresh the page.
Reethi Beach Resort
At Reethi Beach, our room boy decorated the bed with flower petals.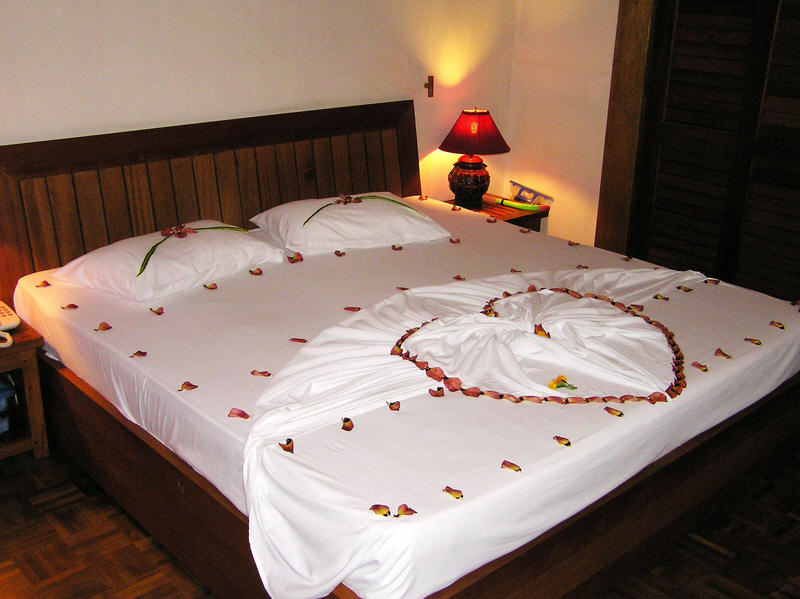 The local vegetation stands up well to this weekly decimation.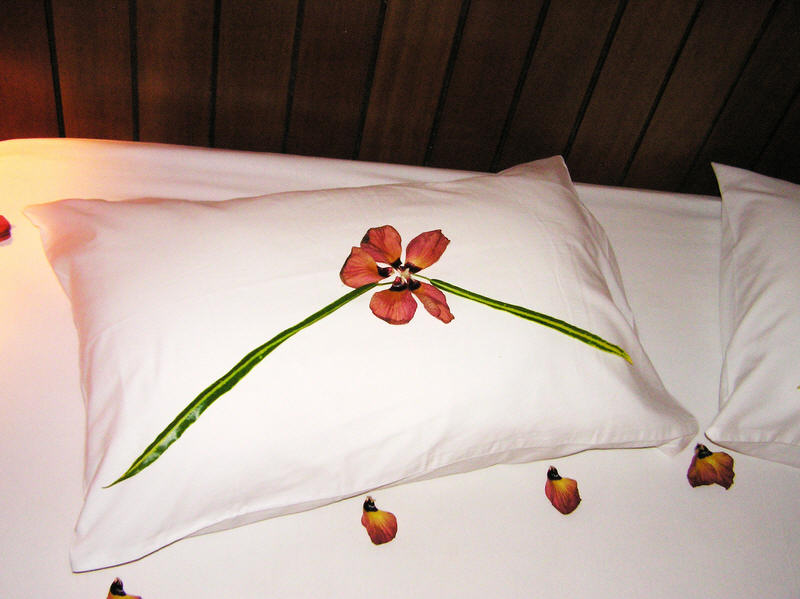 Many fruit bats clambered about in the trees as evening drew on. This one snapped from our bathroom.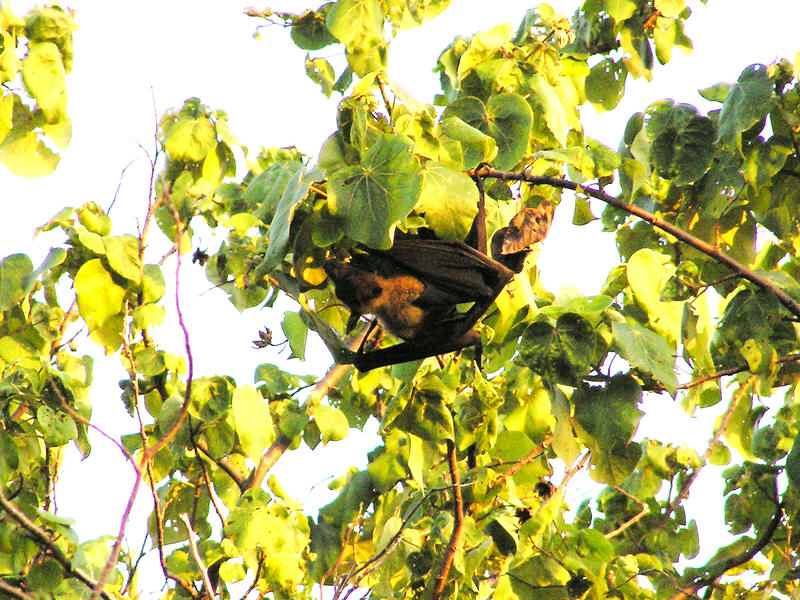 Sunset from the beach outside our room.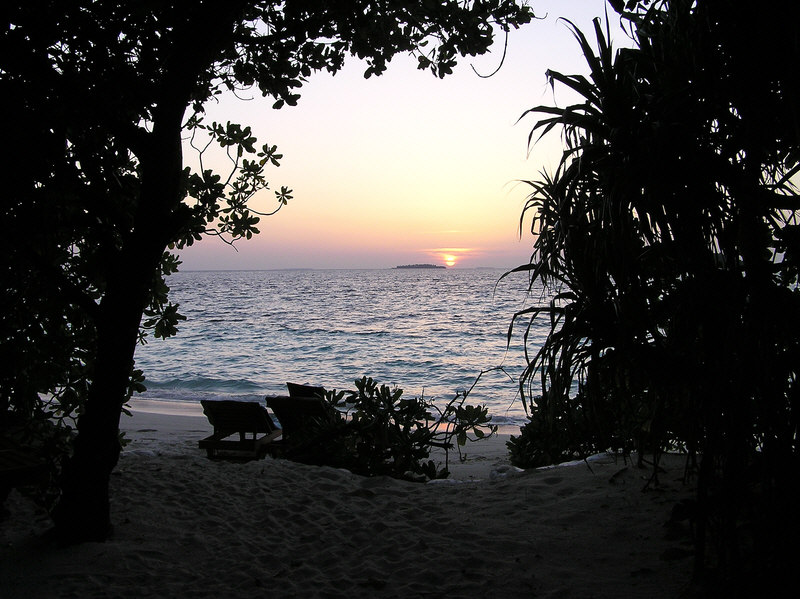 Sunset outside our room.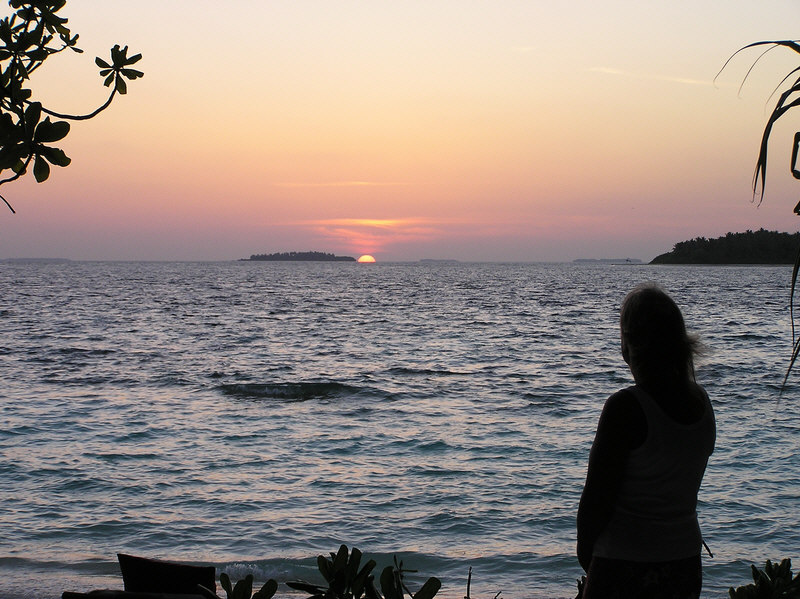 Bonfire on the beach.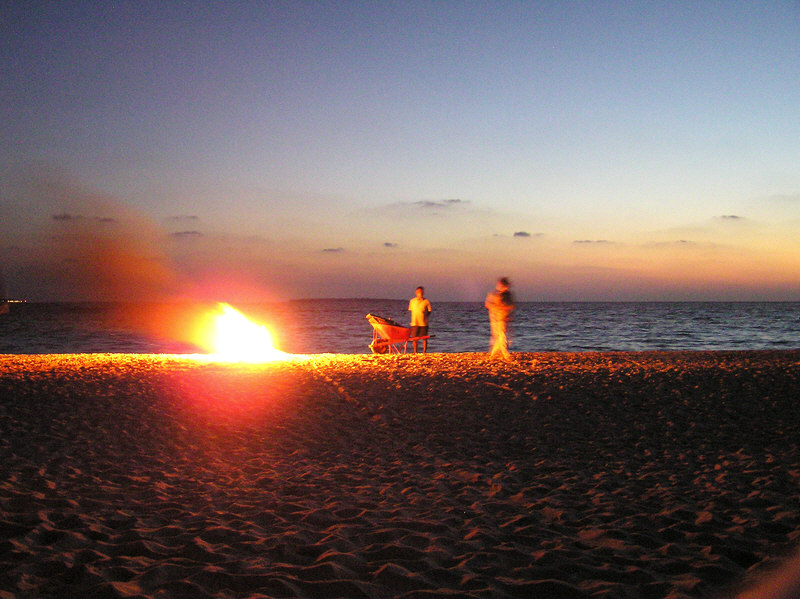 Another beautiful sunset at Reethi Beach.