Maldives 2006: Photos 1
This site looks much better with JavaScript turned on. For the best experience, please enable JavaScript and refresh the page.
Thudufushi Island.
A barefoot pilot flies us in the Twin Otter to Thudufushi to start our holiday.
Looking over the co-pilot's shoulder onto Thudufushi as she prepares to land.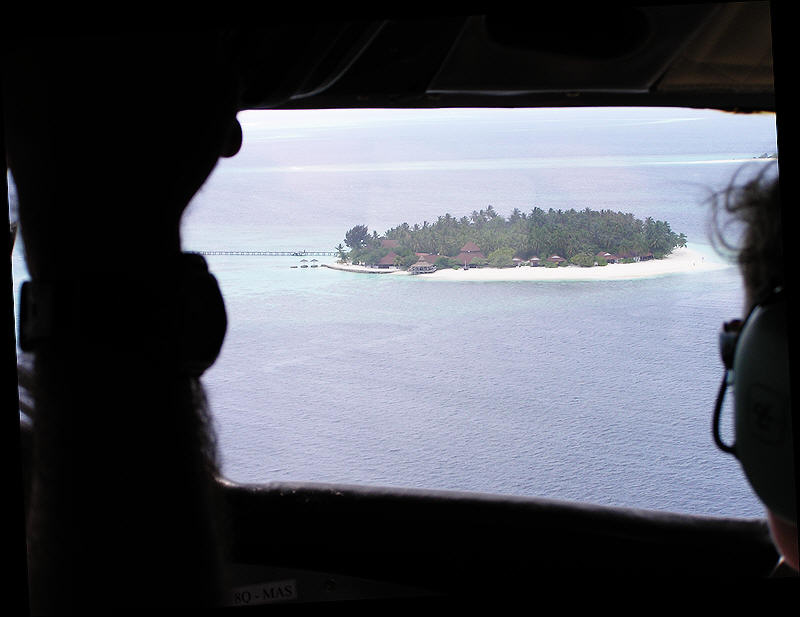 Taxying over to the pontoon for transfer by dhoni to the jetty.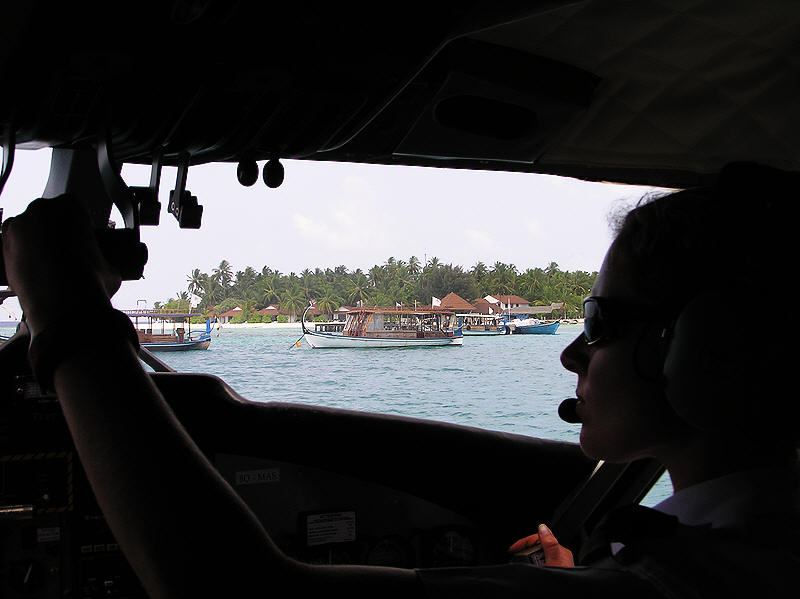 The renovated room no 14 on Thudufushi, showing the minibar and some of the masses of wardrobe space.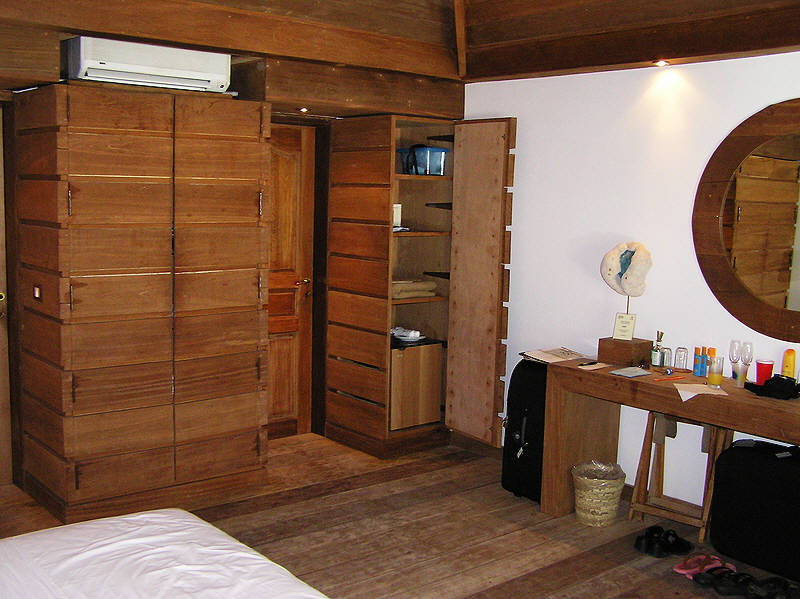 Looking out from our room over the beach to the sea.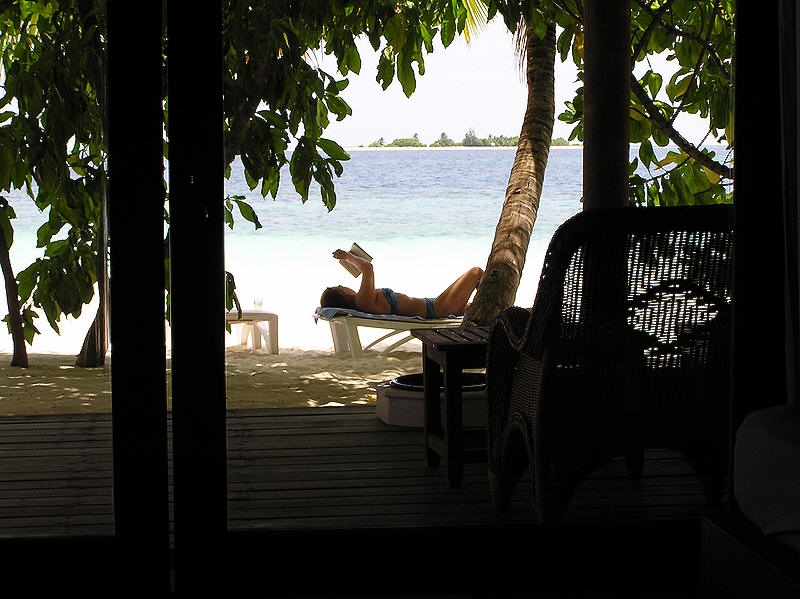 View from Reception up the jetty. Everything arrives on the island along this jetty - food, water, staff, guests.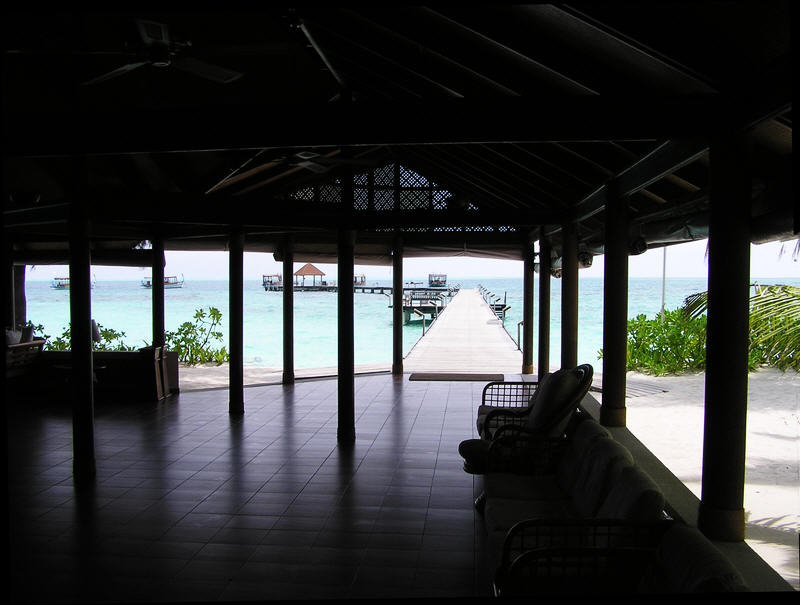 The (closed for lunch) Beach Bar next to Reception. Now in danger of slipping sideways into the sea.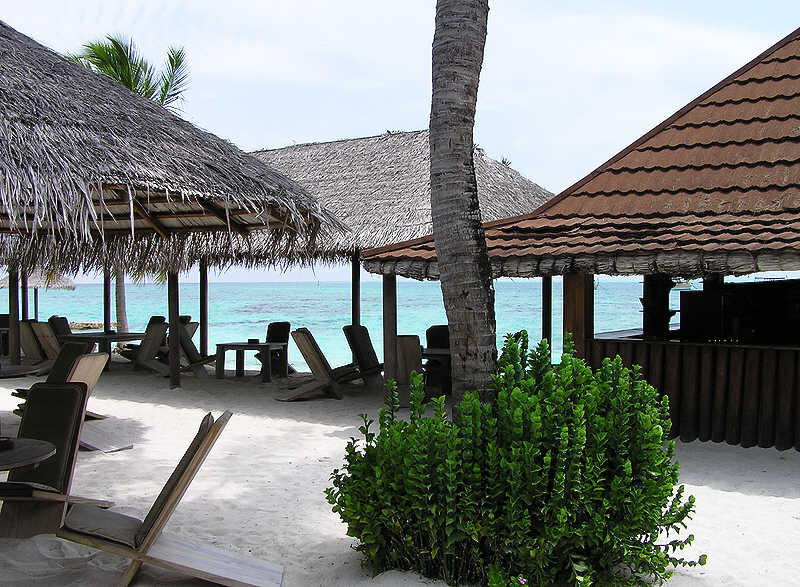 This colourful lizard near the Beach Bar is offended by the paparazzi.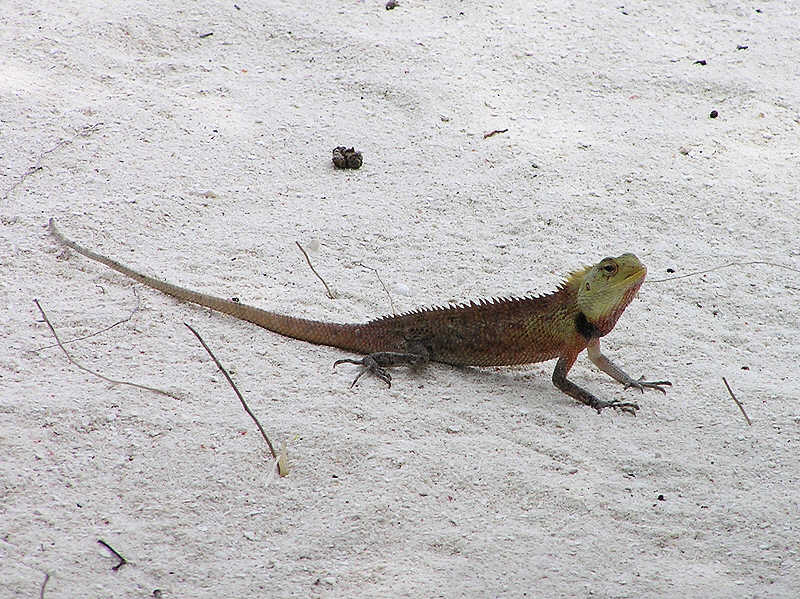 The new lounge deck next to the Main Bar.