Maldives 2004: Photos 6
This site looks much better with JavaScript turned on. For the best experience, please enable JavaScript and refresh the page.
Photos taken while snorkelling on the reefs of Athuruga and the "Robinson Crusoe" island, Eboodhoo.
The first picture I ever took with the new digital camera in its housing. A bit blurred, but a very characteristic Blue Surgeonfish.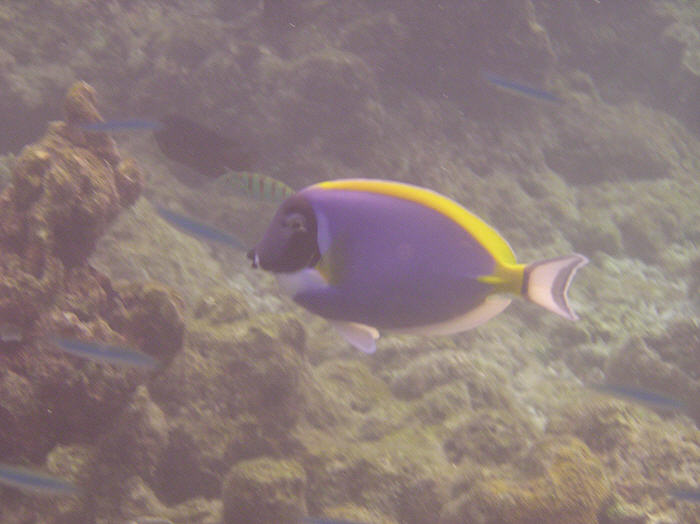 Orange-spined Surgeonfish. Note the two razor-sharp scalpels at the base of the tail to deter predators from making a grab at it.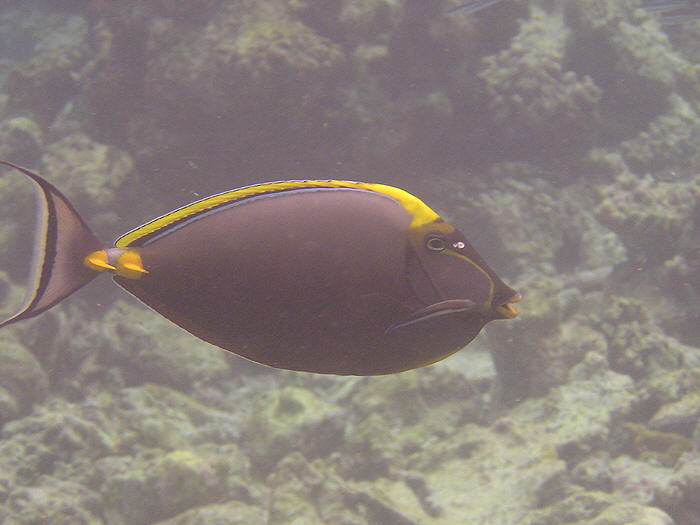 Double-saddled or Saddleback Butterflyfish.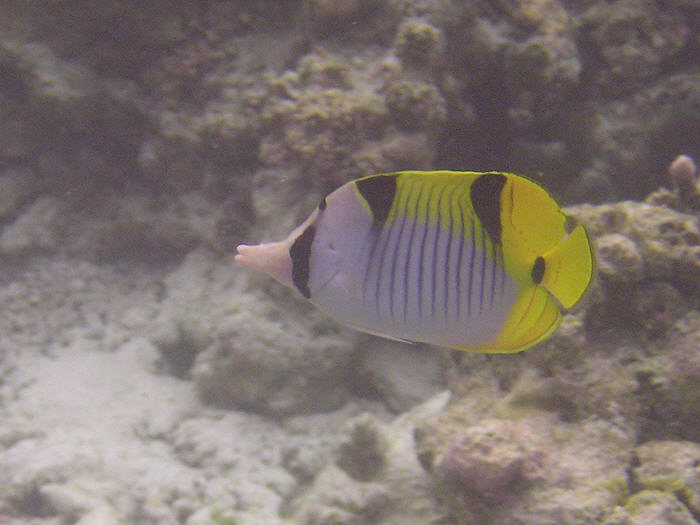 Errm - a bit of pretty purply coral...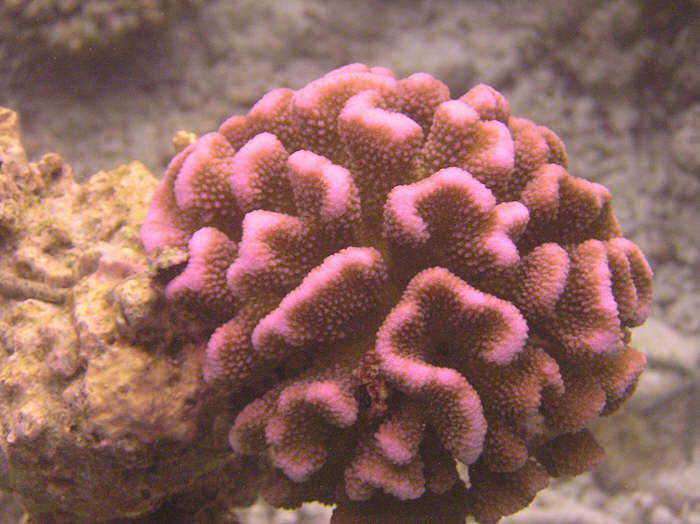 Desjardin's Sailfin Tang.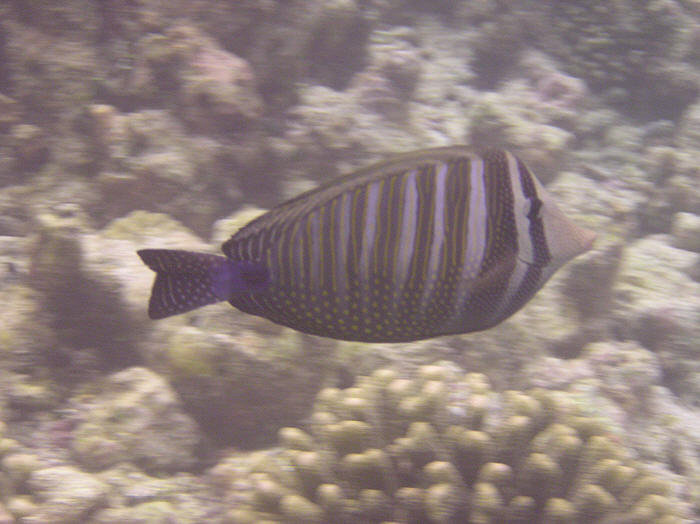 Approaching the Robinson Crusoe island - Eboodhoo. A few years back this was a helicopter landing site, used to transfer tourists from Male airport to resorts in South Ari Atoll, hence the two now-ruined jetties at the left.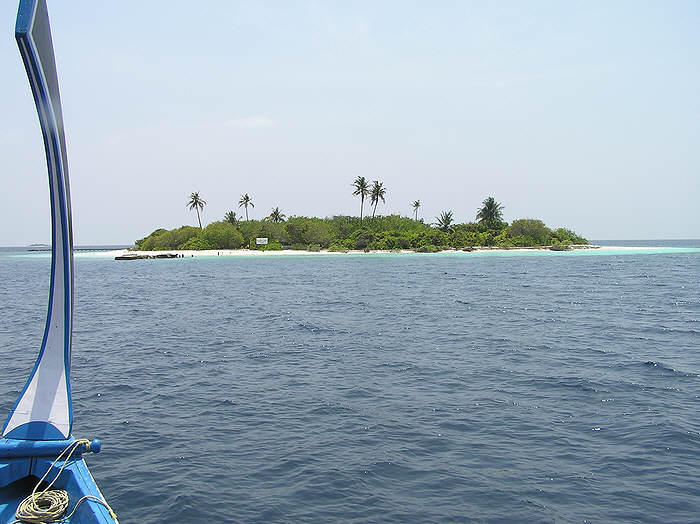 Empress Angelfish on the Robinson Crusoe island reef.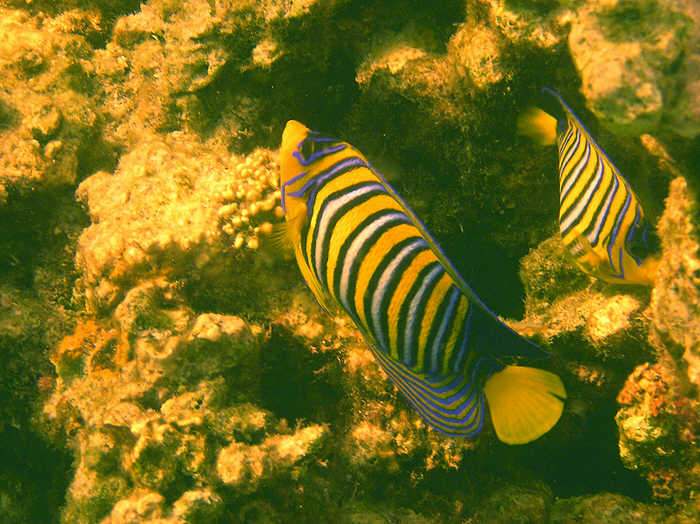 Humbug Damselfish always stick to their lump of branching coral. Though they come in sizes from 2mm to 6cm long, they have identical shape and markings.
Noduled Sea Star, Fromia nodosa tiptoes across glorious corals.