Maldives 2004: Photos 5
This site looks much better with JavaScript turned on. For the best experience, please enable JavaScript and refresh the page.
The restaurant and bar, and dining on the beach.
The restaurant awaits hungry diners.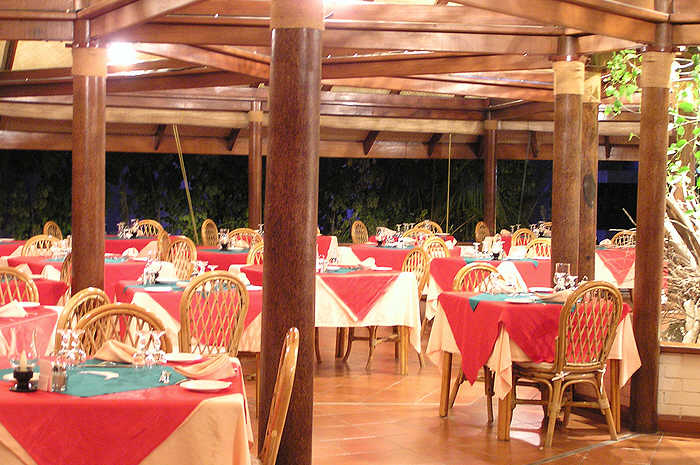 Robin, the Indian head barman, serves thirsty guests at the main bar.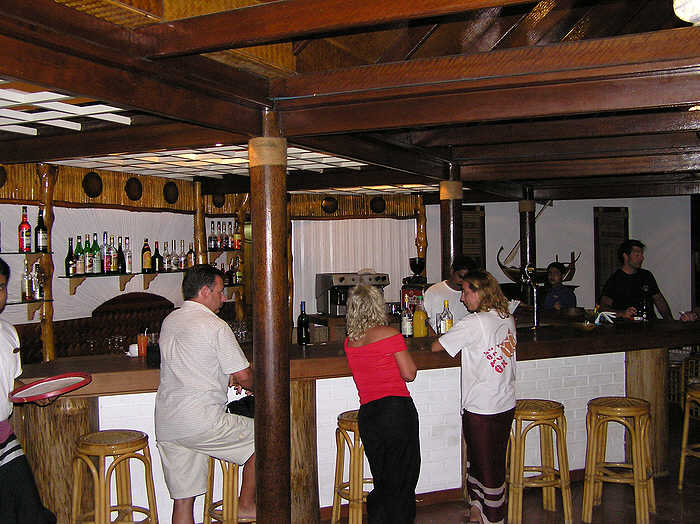 View from the restaurant out across the beach to the sea.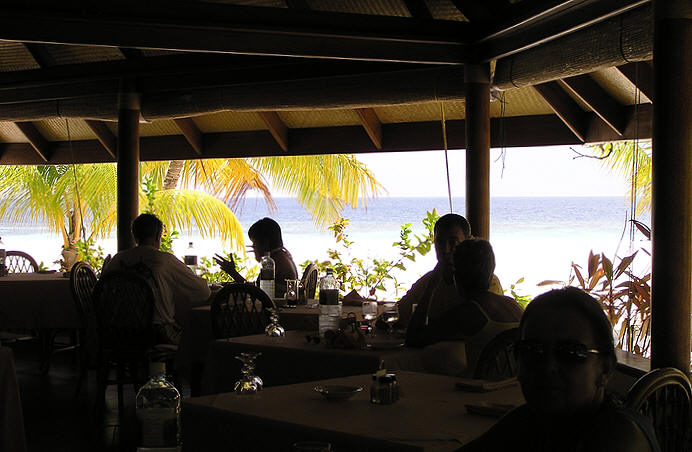 The restaurant - Helmut (miraculously caught without a fag in his mouth) and Andrea discuss the day with their waiter.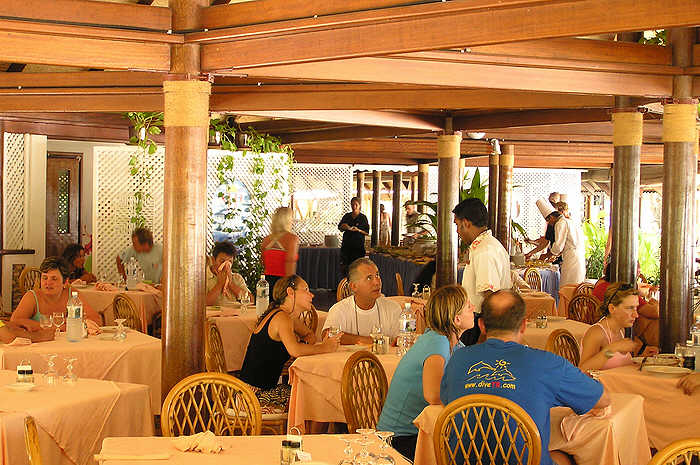 Always a good selection of fresh food, buffet-style.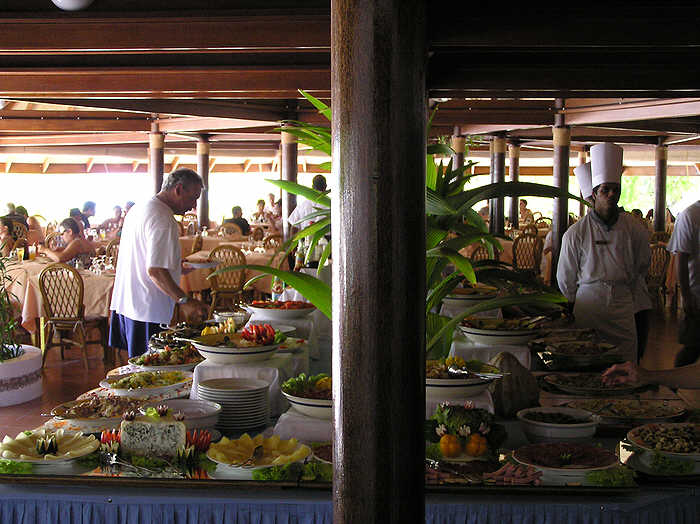 Dining tables would be set up on the beach, so we could eat under the stars. Here the chef starts the barbie off.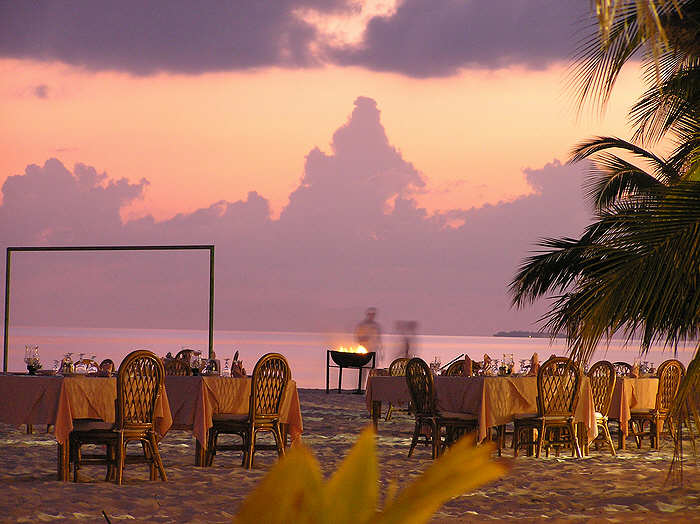 Candle-lit dinner on the beach under the stars.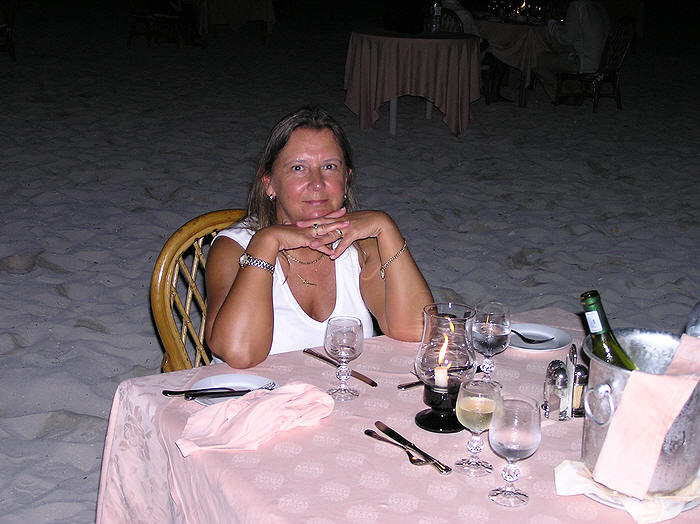 This grouper is not happy to be joining the diners.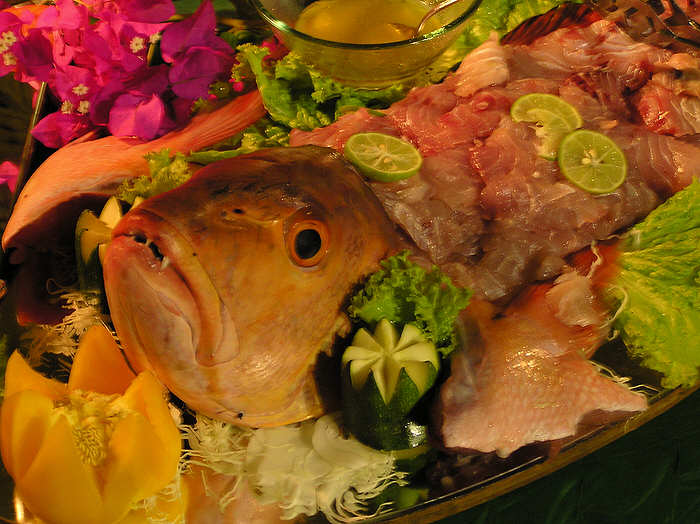 Fantastic buffet spread on the beach.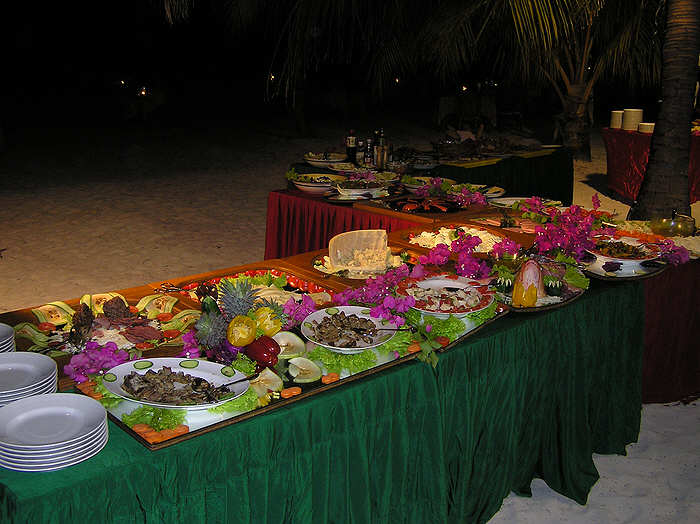 Our waiter decorated the table with a greeting in coloured rice on Linda's birthday.