Maldives 2004: Photos 11
This site looks much better with JavaScript turned on. For the best experience, please enable JavaScript and refresh the page.
Manta photos - diving page 5. All these taken at Himandhoo Kandu.
Curiosity drew the mantas closer and closer...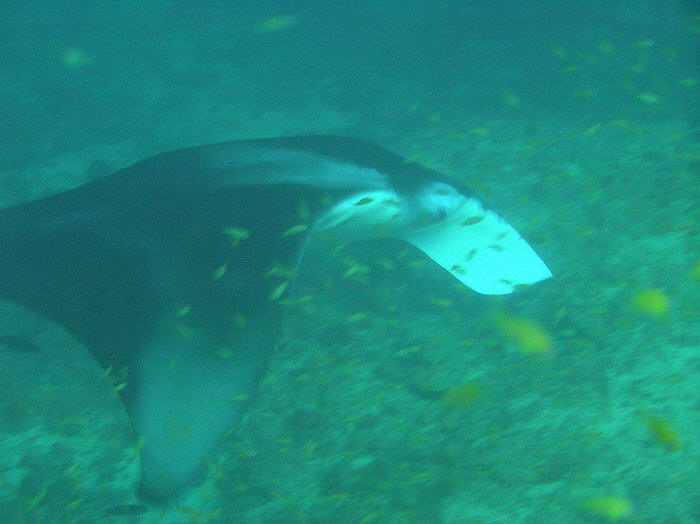 Three mantas circled round and round, getting closer and closer each time...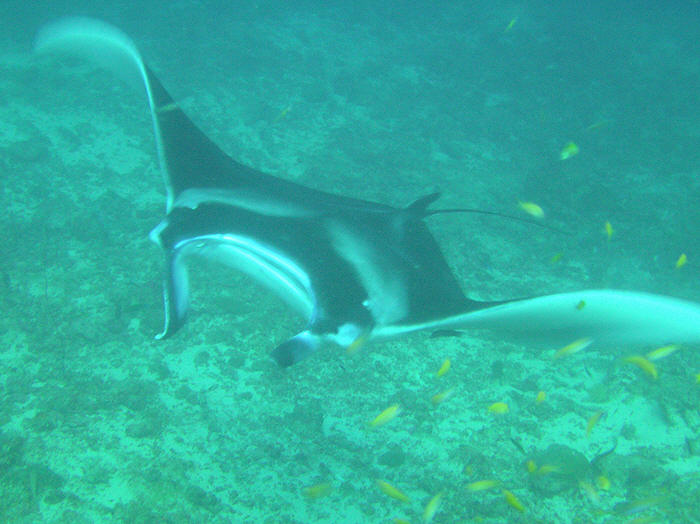 A fantastic encounter...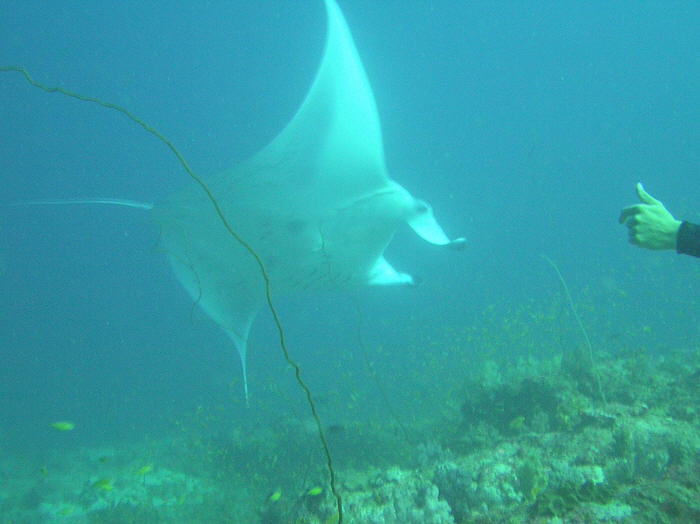 Boris hangs on to the reef to watch the mantas cruising past.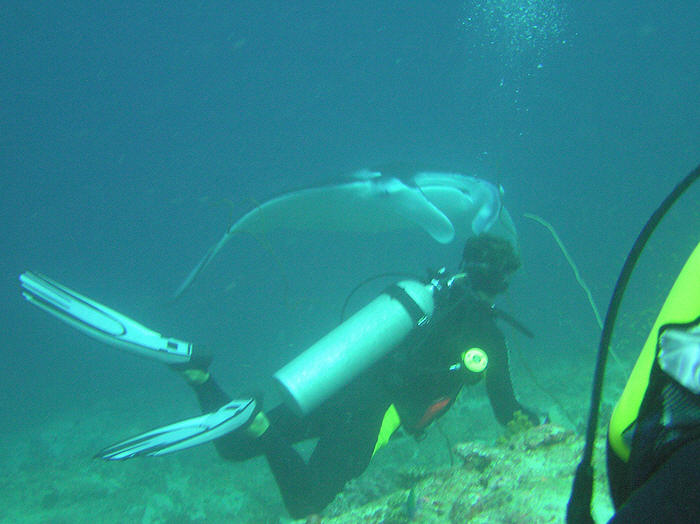 The mantas gradually came nearer, until they were within a couple of meters of us, before we started to run out of bottom time and had to break off.