Les Carroz, Haute Savoie, 1997
This site looks much better with JavaScript turned on. For the best experience, please enable JavaScript and refresh the page.
This is us above the ski-resort of Flaine (near Les Carroz), at an altitude of 2200m. It was June, but there was still quite a bit of snow about. We saw no-one at all that day, but we were often delighted by groups of Alpine Marmots playing in the sunshine. Mont Blanc is somewhere behind my left shoulder!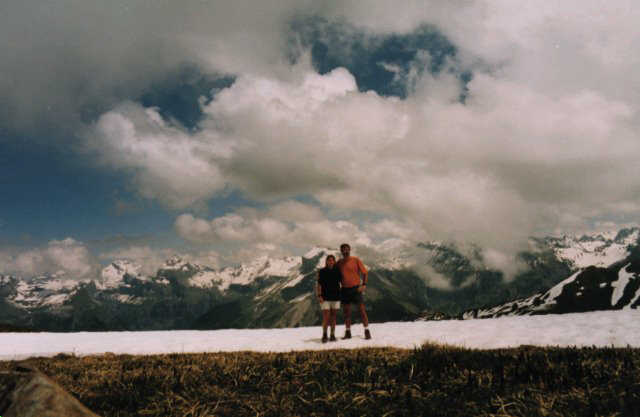 Later we went up in the cable car from Chamonix to the top of the Aiguilles du Midi at 3842m, and from there across the Glacier du Géant into Italy, on the téléphérique, all at around 3500m - what an experience! I was quite breathless, both from the altitude as well as the stunning views over the pristine white playground of the early alpinistes.