Ionian Flotilla Sailing, 1999
This site looks much better with JavaScript turned on. For the best experience, please enable JavaScript and refresh the page.
We occupied "Paulina", a Moody 28CS, for a fortnight in the Ionian with Neilson (used to be known as Sunworld Sailing).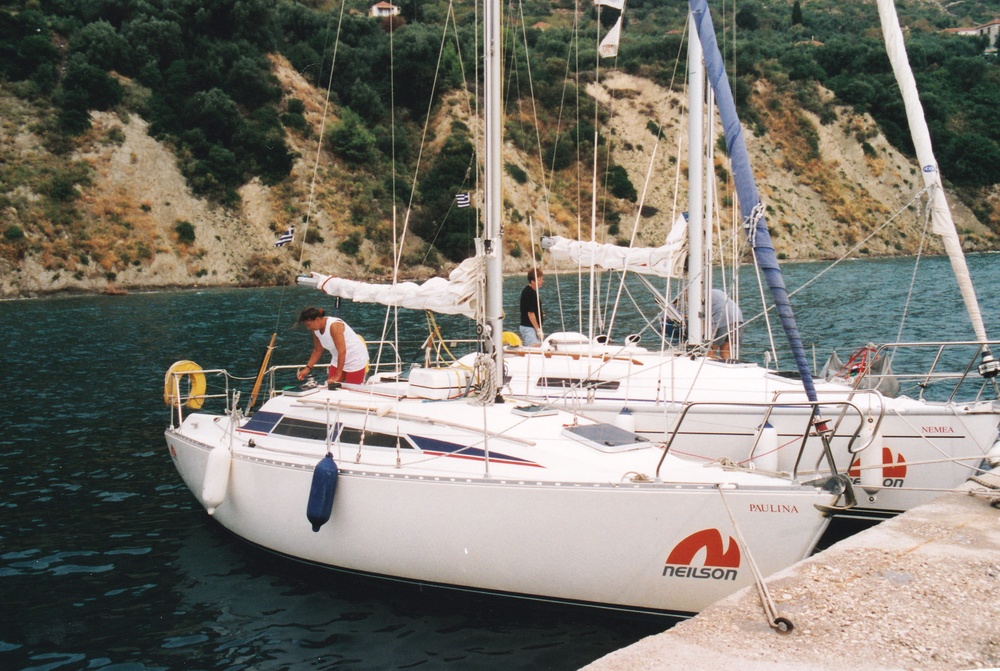 Standard Ionian flotilla holiday. Our itinerary was Nidri, Lefkas - Sivota, Lefkas - Kioni, Ithaca - Vassiliki, Lefkas - Fiskardo, Kephalonia - Agios Euphemia, Kephalonia - Frikes, Ithaca - Kalamos, Kalamos - Astakos, Mainland - Frikes, Ithaca - Port Atheni, Meganisi (beach barbecue) - Paleiros (aka Zaverda), mainland - Little Vathi, Meganisi - Nidri, Lefkas.
Weather was mixed - we went in September, and the first week was fine and sunny (mostly), but the second week was dull, with a bit of rain. Some flat calm days when we motored, some wonderful F3-5 sailing days, some F6-7 sailing days when we decided to motor....
On our two-day freesail, by ourselves, we chose to go to Astakos, on the mainland. On the way back to Frikes, we saw a pod of dolphins between the Dragonera Islands and Astakos - cloudy condensed breath, smooth grey backs breaking the surface, dorsal fins. Great!
We took time out from the sailing to visit the famous Melissani Lake Caves on Kephalonia.
Fantastic sails - from Polis bay on Ithaca down to Ag Euphemia - a wonderfully relaxing F3 run, goose-winged, down the channel between Ithaca and Kephalonia; from Frikes to Port Atheni - lovely F3-4 beat with a flat sea.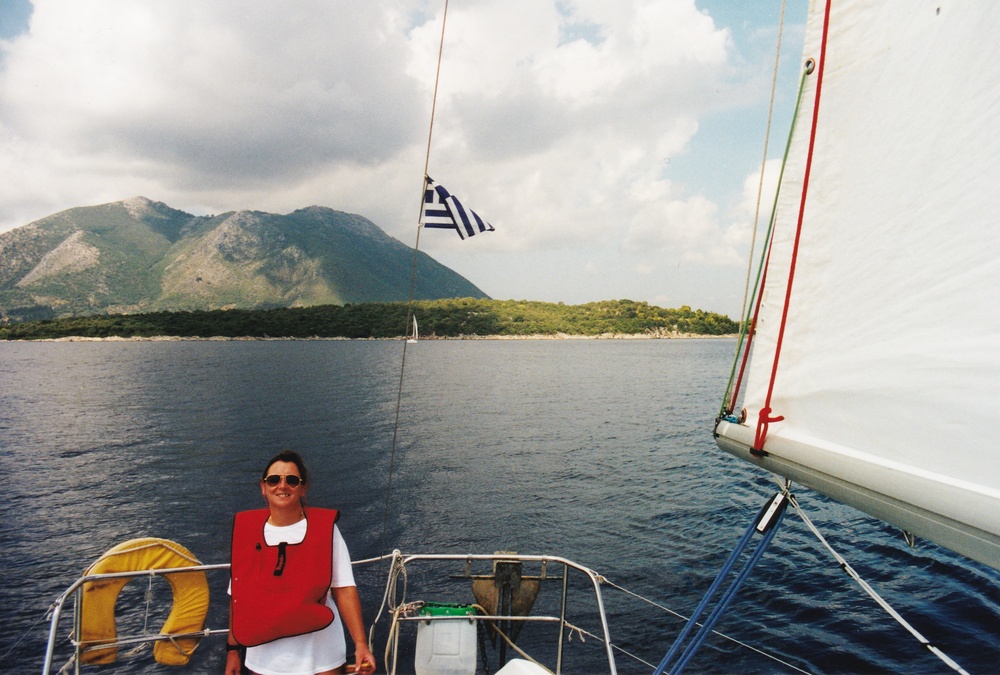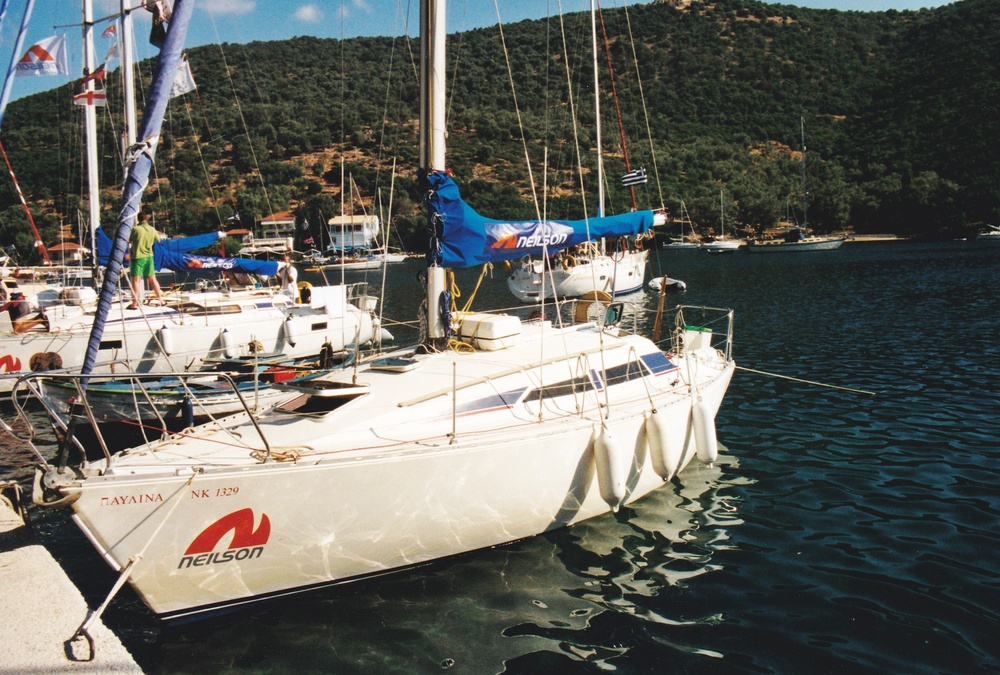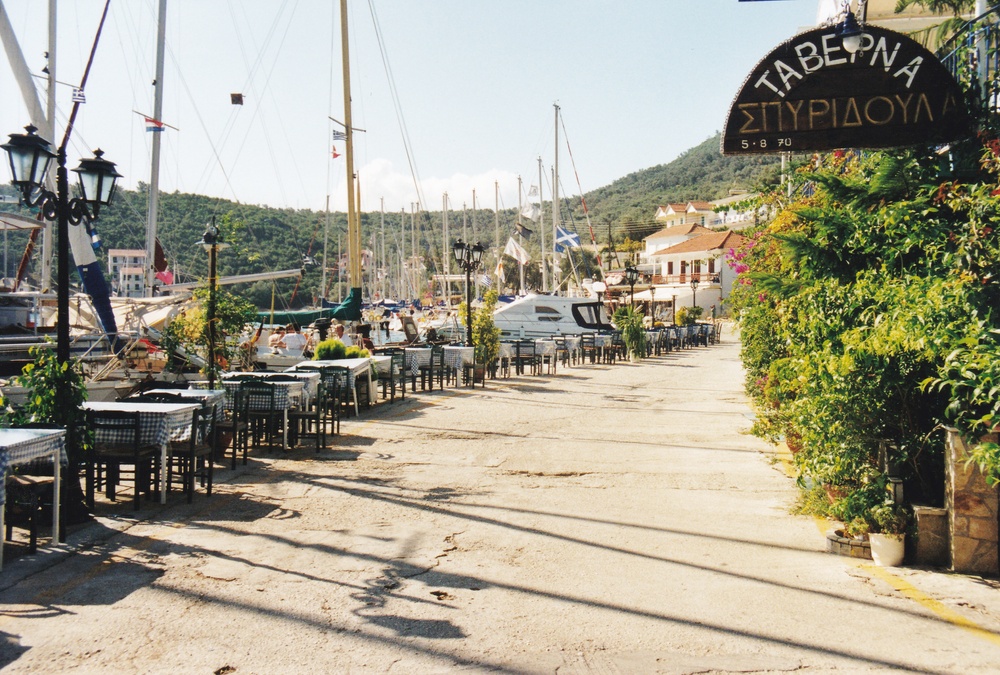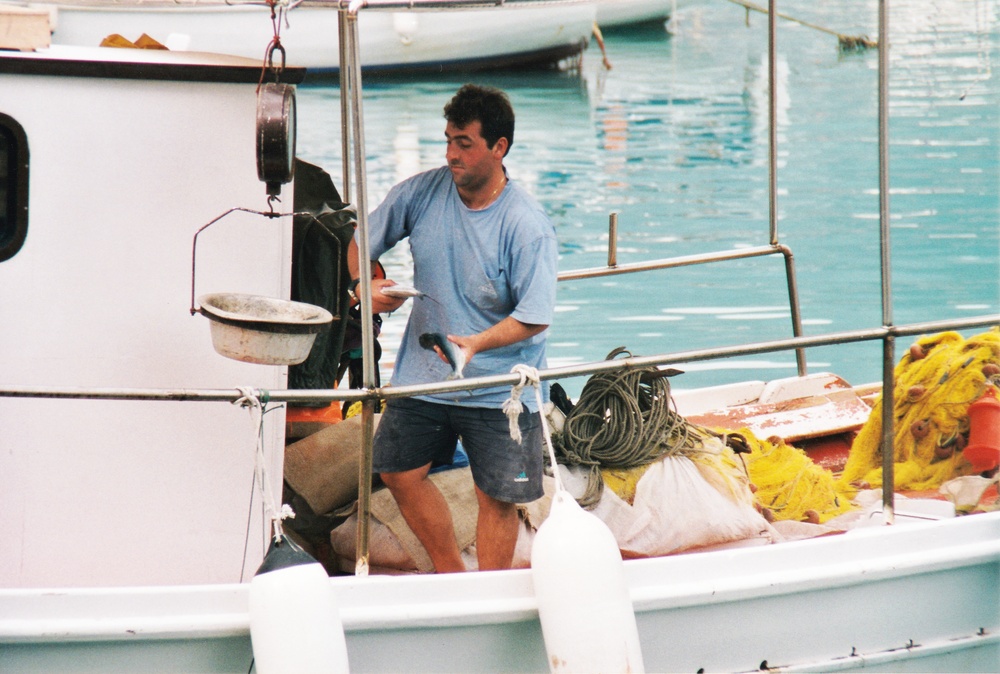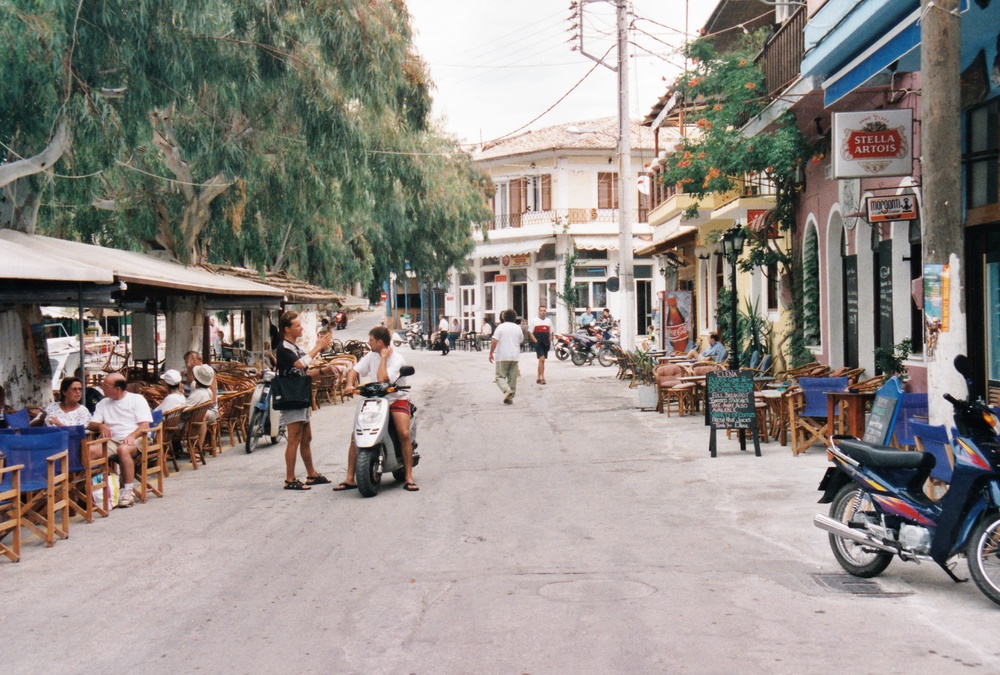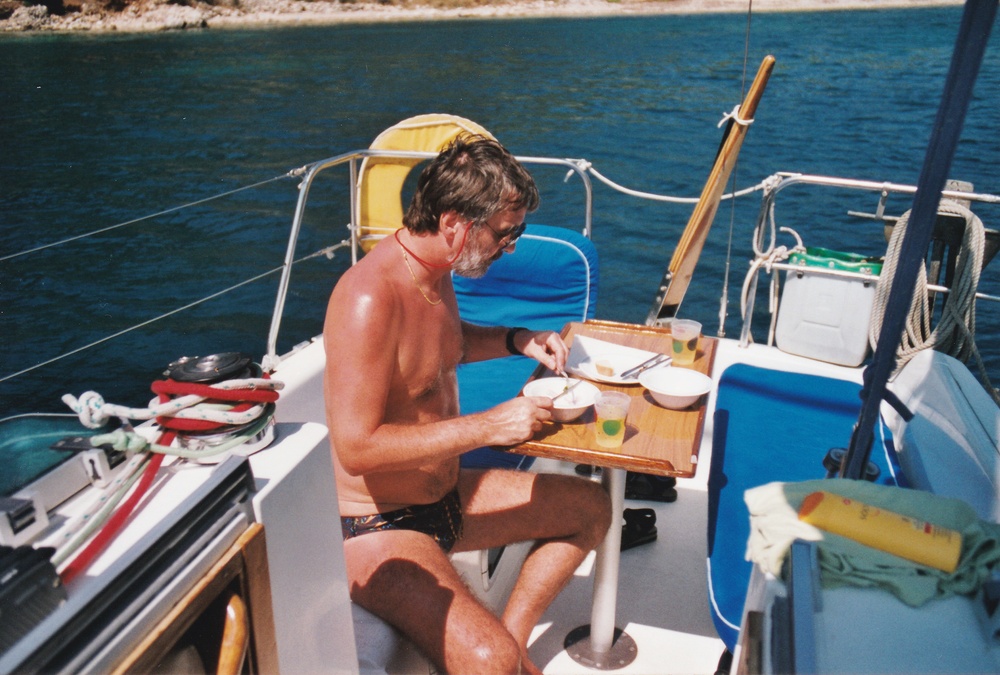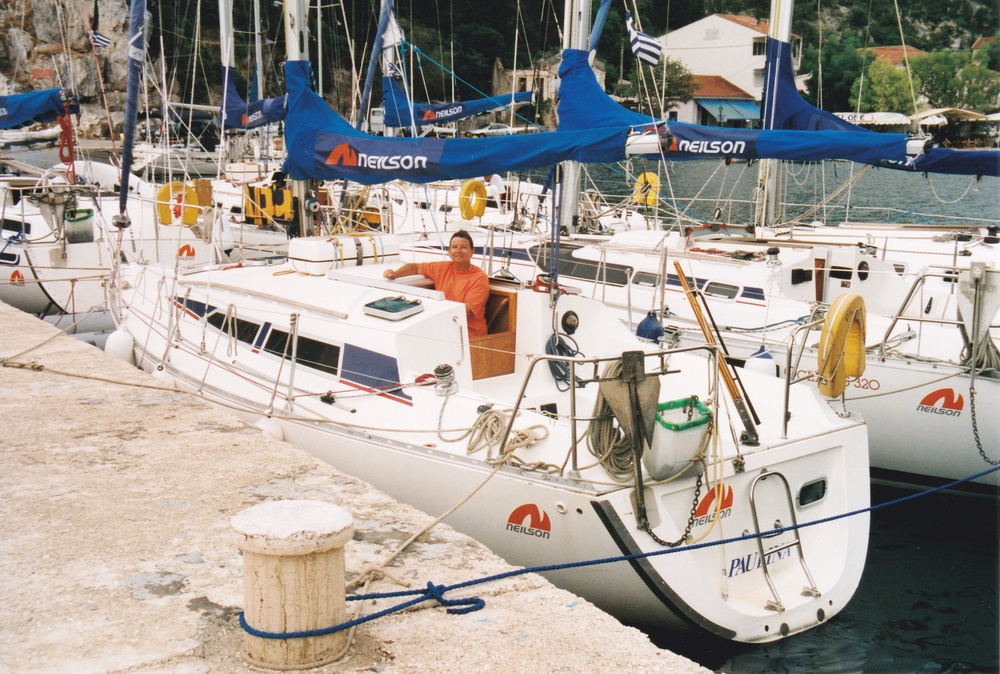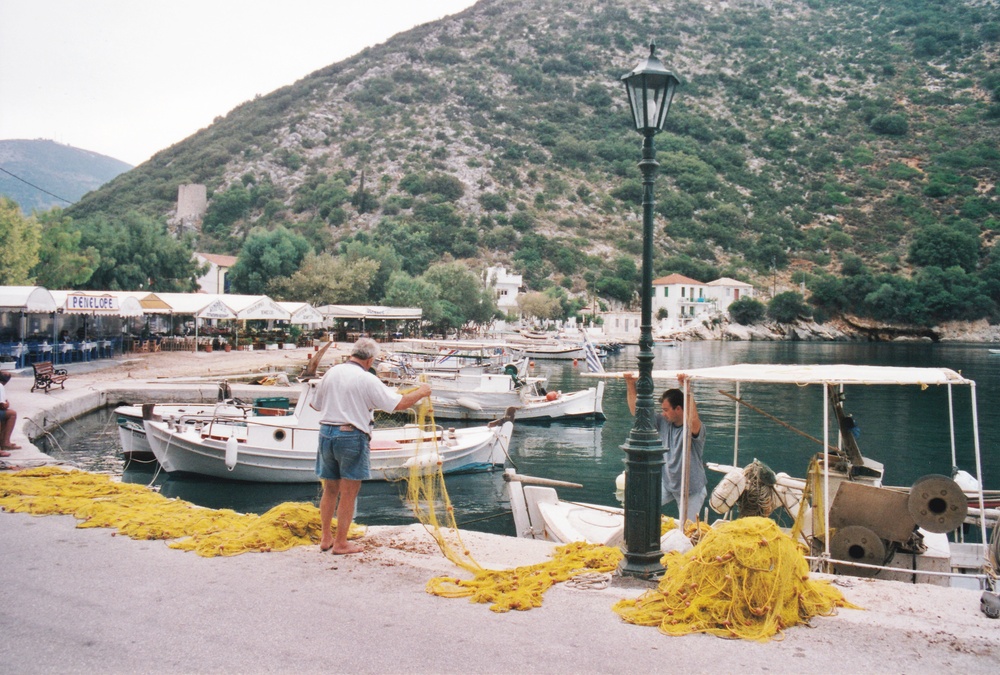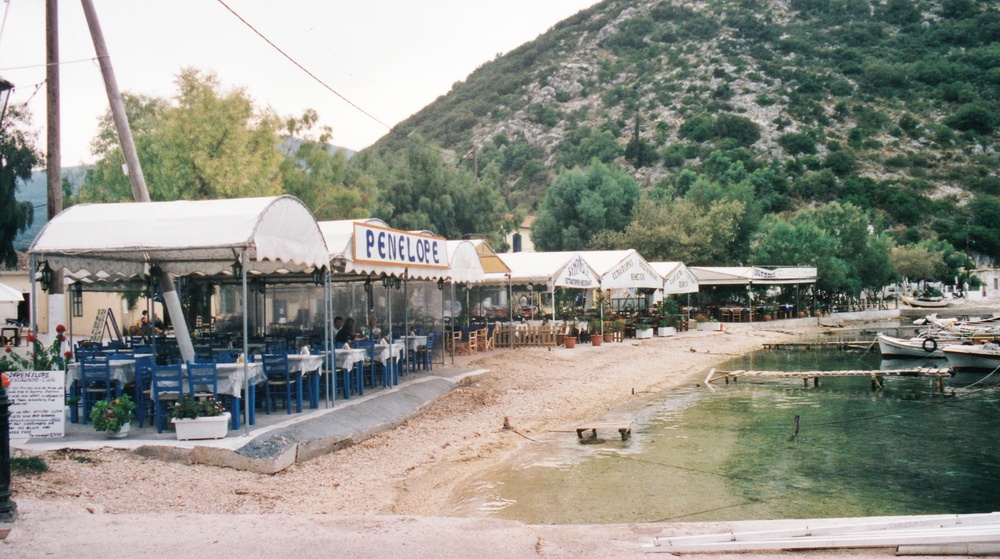 Next time (if...) we'll choose a Moody 31 - all control lines brought back to the cockpit, so you could reef without having to go up to the mast, also an electric for'ard anchor winch, also a bit more headroom in the saloon (and in the heads!).