Occidental Allegro, 2005: Photos 7
This site looks much better with JavaScript turned on. For the best experience, please enable JavaScript and refresh the page.
Occidental Allegro Resort on Cozumel, Mexico. Diving photos. Thirteen pictures totalling about 1.5Mb.
Sponges and corals.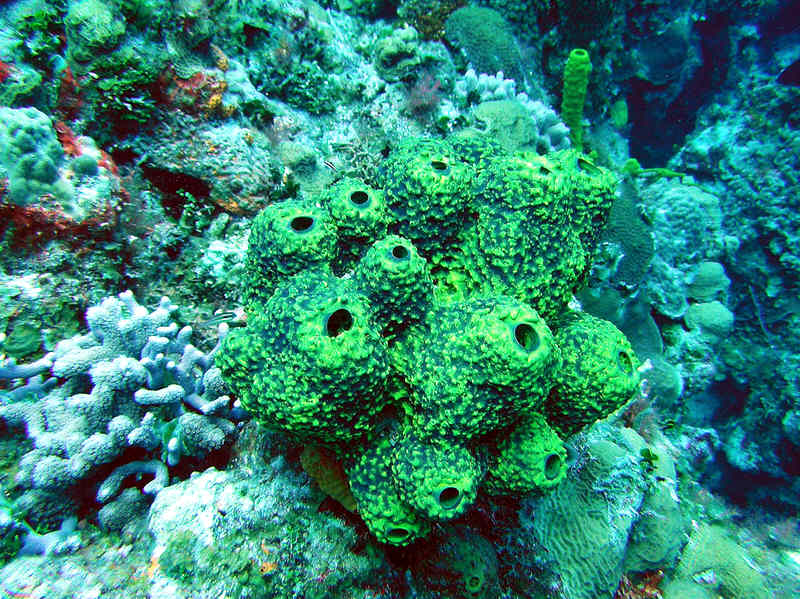 Hawksbill turtle, Eretmochelys imbricata at Palancar Bricks.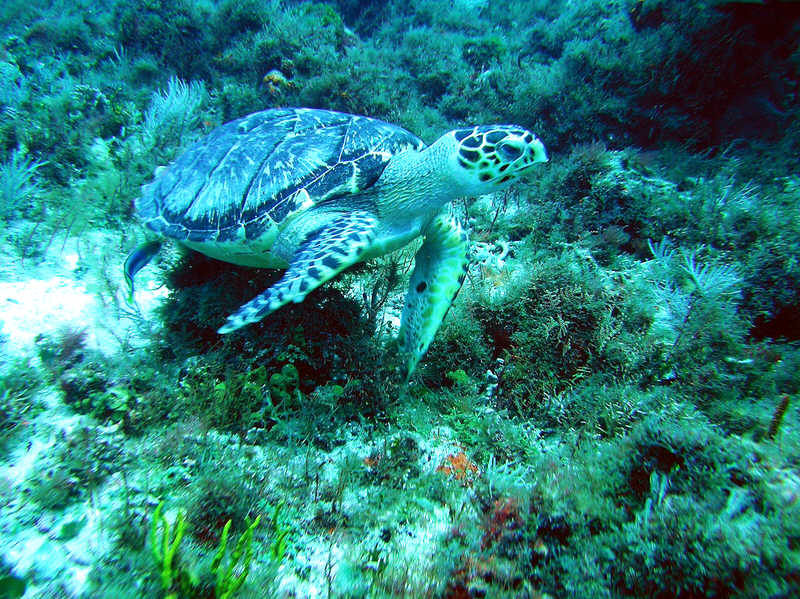 Queen triggerfish, Balistes vetula, at Palencar Bricks.
White-spotted Filefish (Cantherhines macrocerus), without any spots.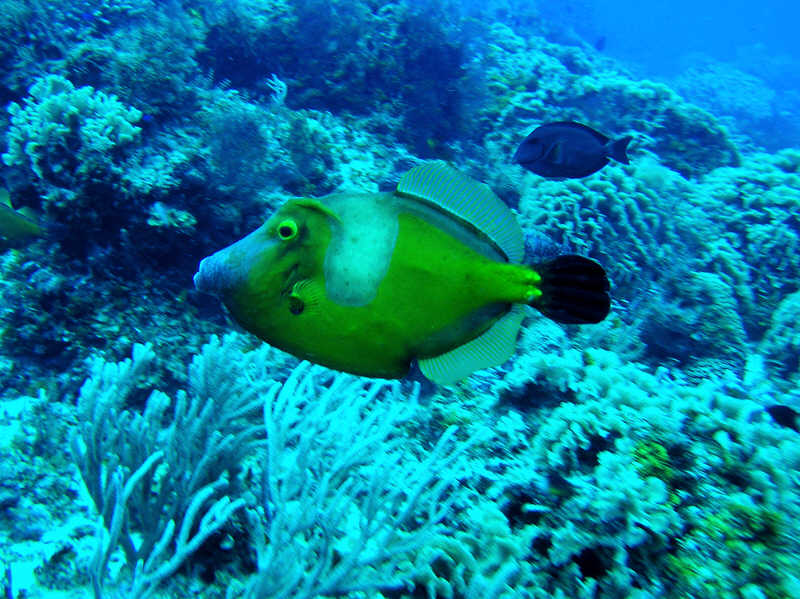 Beautiful Hawksbill turtle Eretmochelys imbricata
Big Black grouper, Mycteroperca bonaci.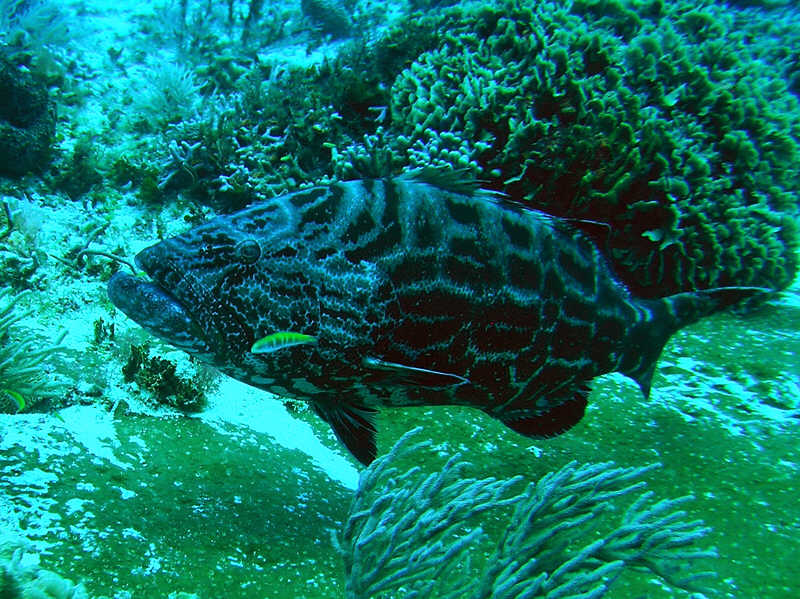 A Gray Angelfish, Pomacamthus arcuatus.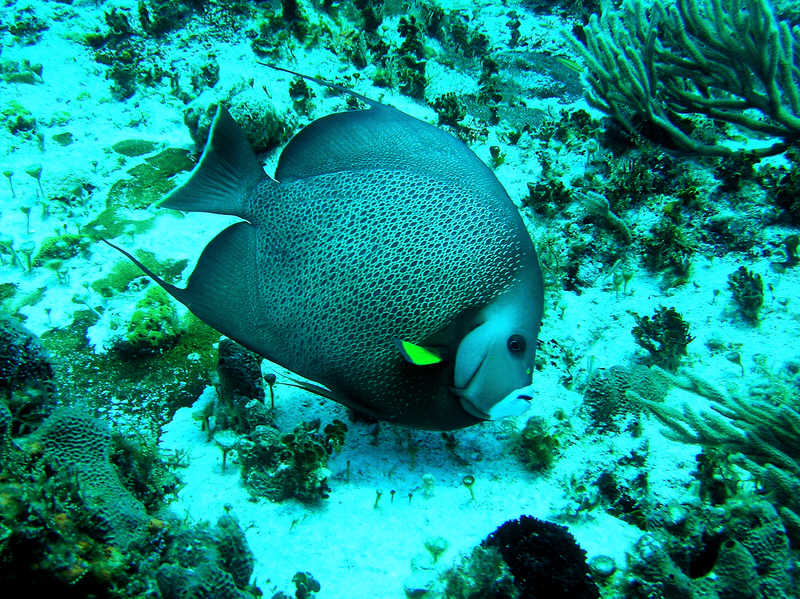 Pretty blue damsels.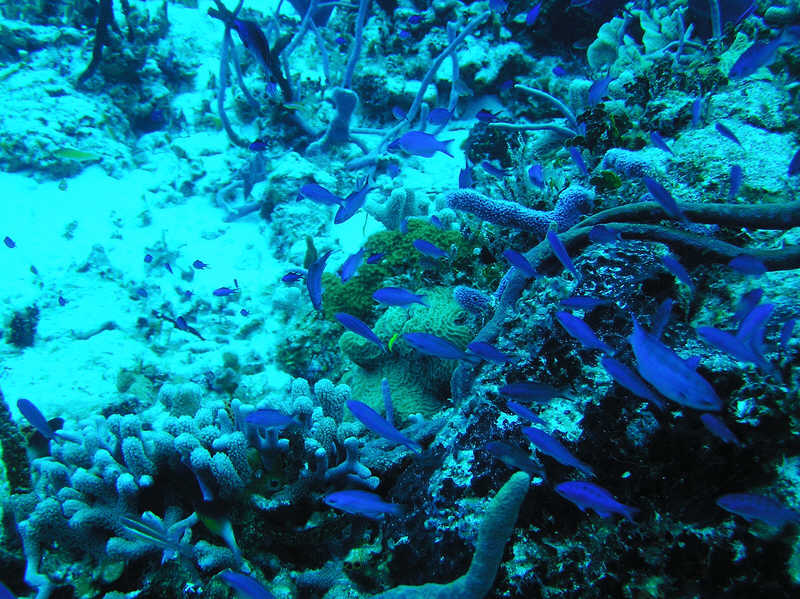 A Hermit crab lumbers across the sandy bottom at Cedar Pass.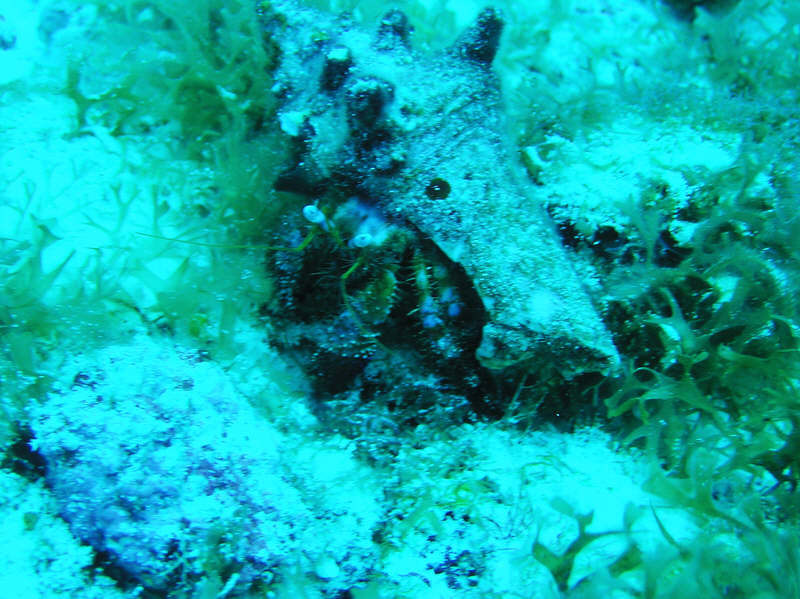 Arrow crabs are quite common. Here's one at Cedar Pass....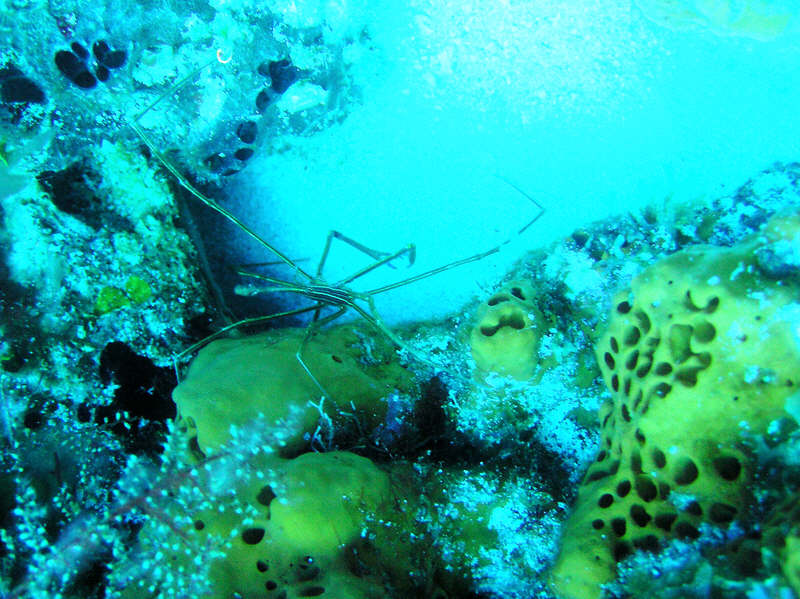 ...and another at Casablanca.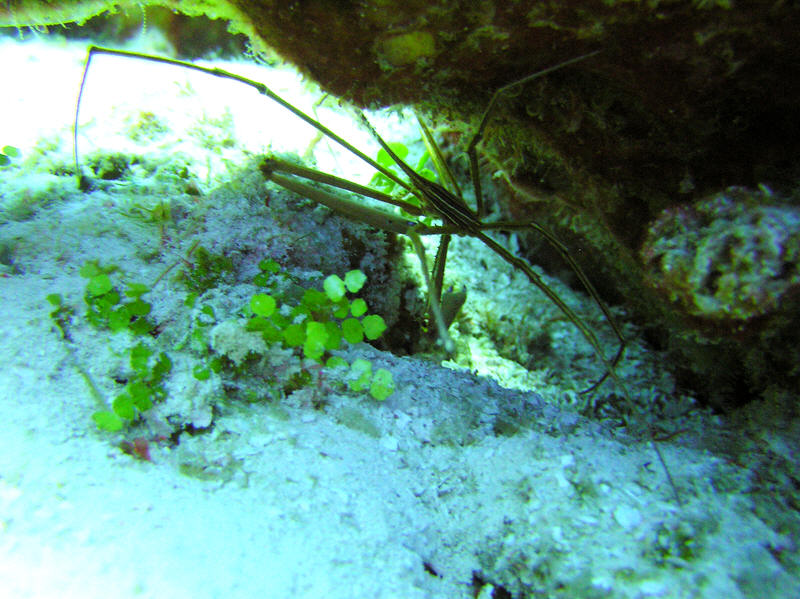 Possible Midnight parrotfish, Scarus coelestinus?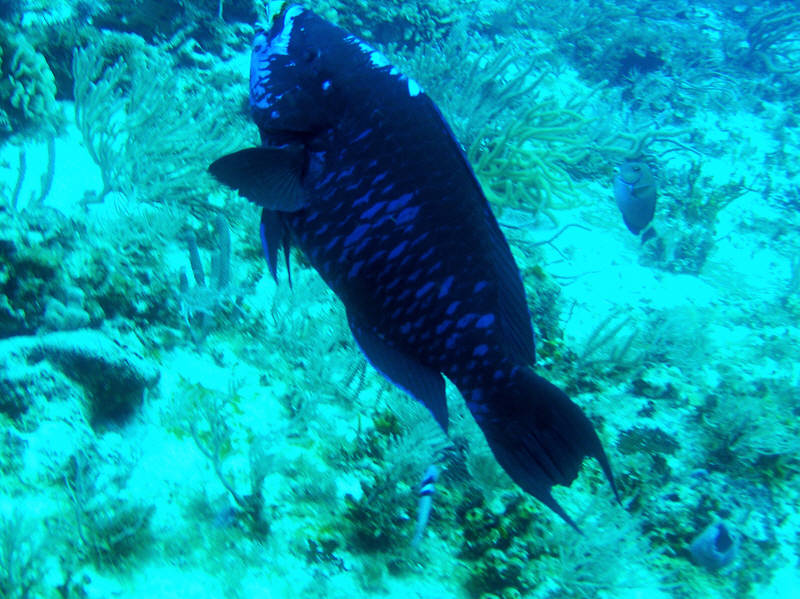 Queen Angelfish, Holacanthus ciliaris at Cedar Pass.