Occidental Allegro, 2005: Photos 6
This site looks much better with JavaScript turned on. For the best experience, please enable JavaScript and refresh the page.
Occidental Allegro Resort on Cozumel, Mexico. Diving photos. Thirteen pictures totalling about 1.4Mb.
Nurse shark, Ginglymostoma cirratum, fast asleep on a nice soft bed of sand.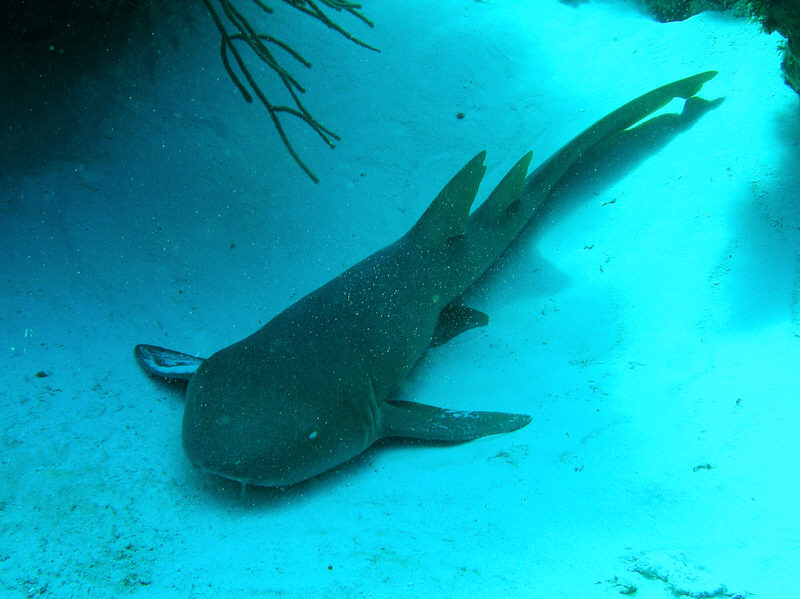 ...then he woke up and followed me for a bit.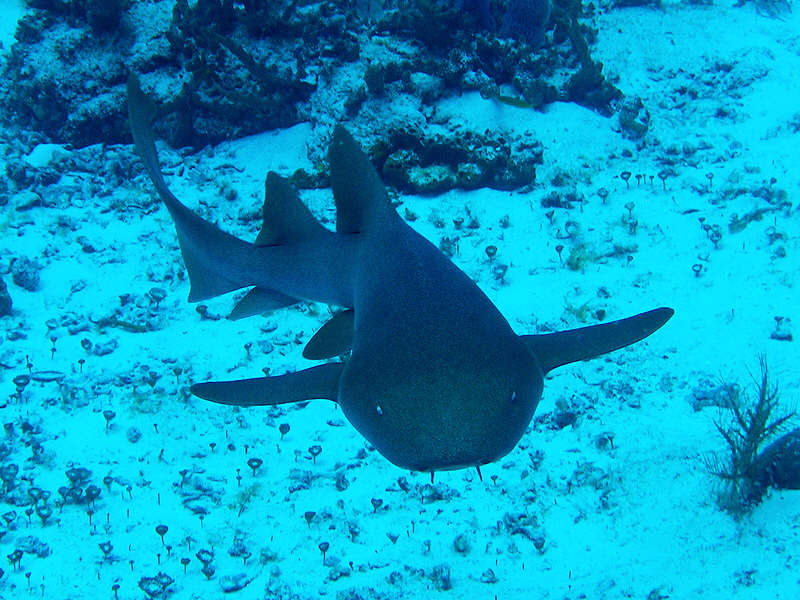 Juvenile Spotted drum, Equetus punctatus, at Palencar Gardens.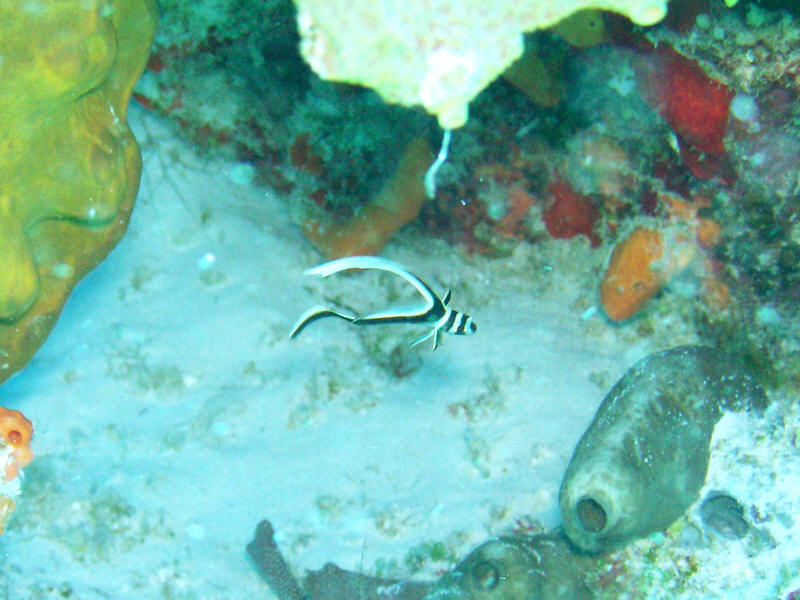 ...and another one at Cedar Pass.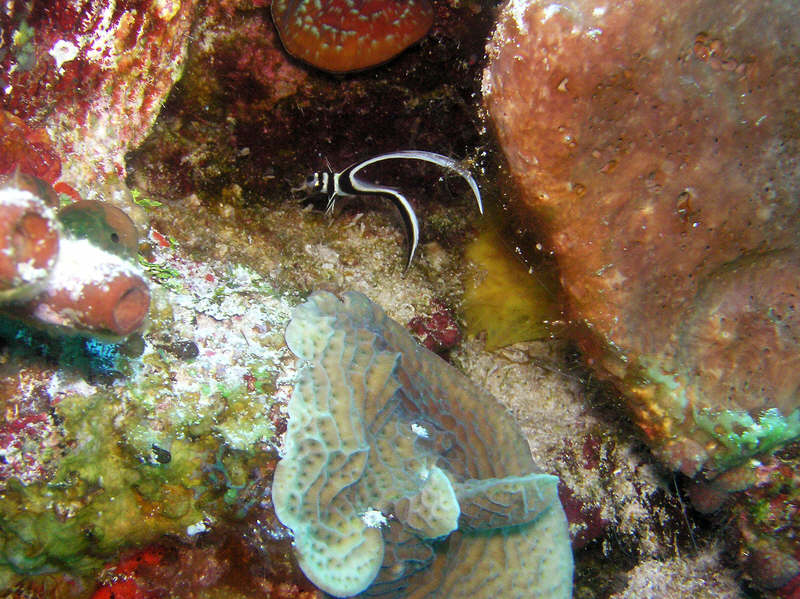 A wrasse, possibly Pudding wife, Halichoeres radiatus.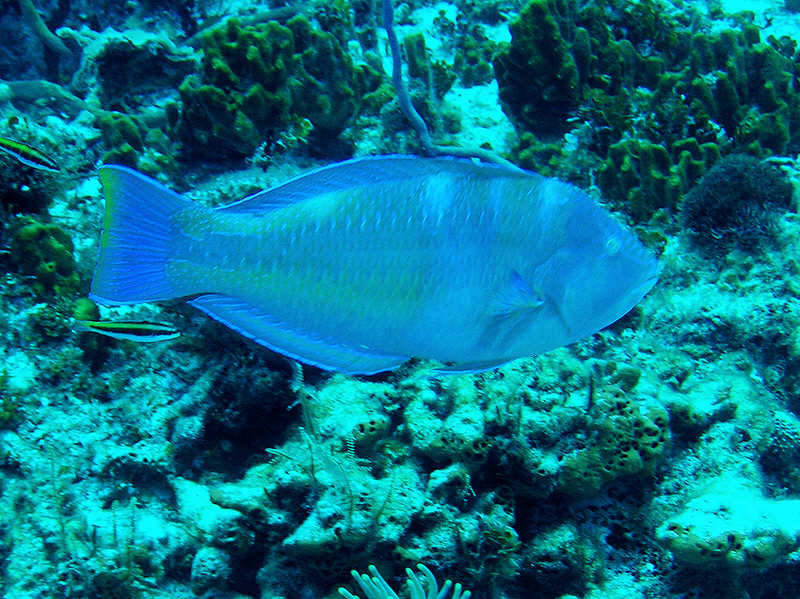 Turtle at Palancar Caves.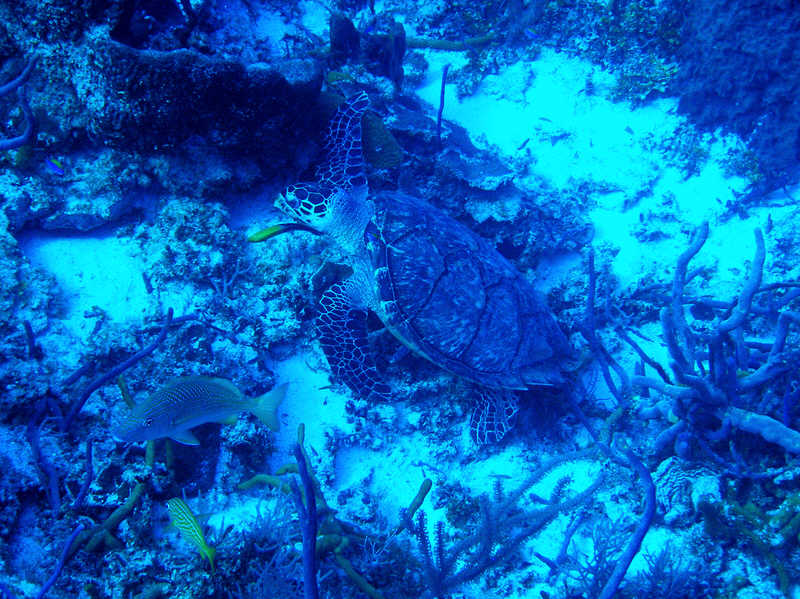 Gustavo leading my nitrox course dive at Palancar Caves.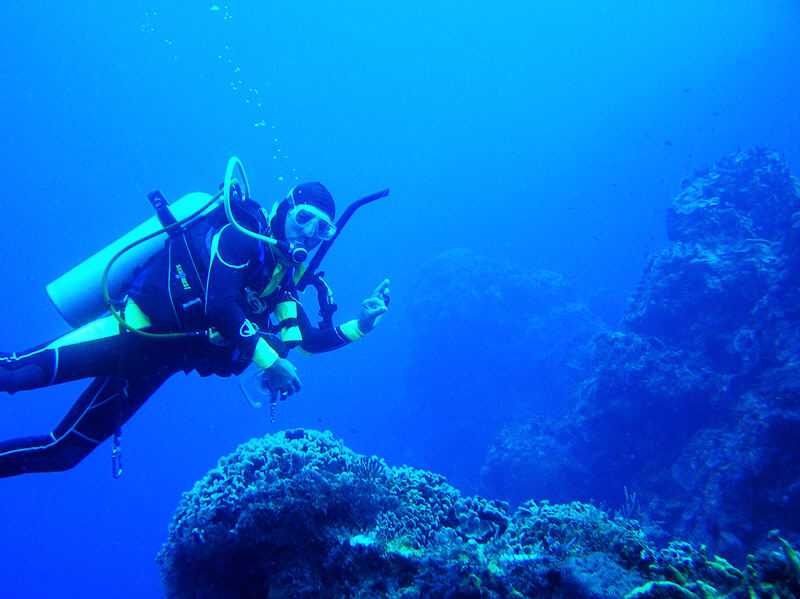 Great octopus at Palancar Caves.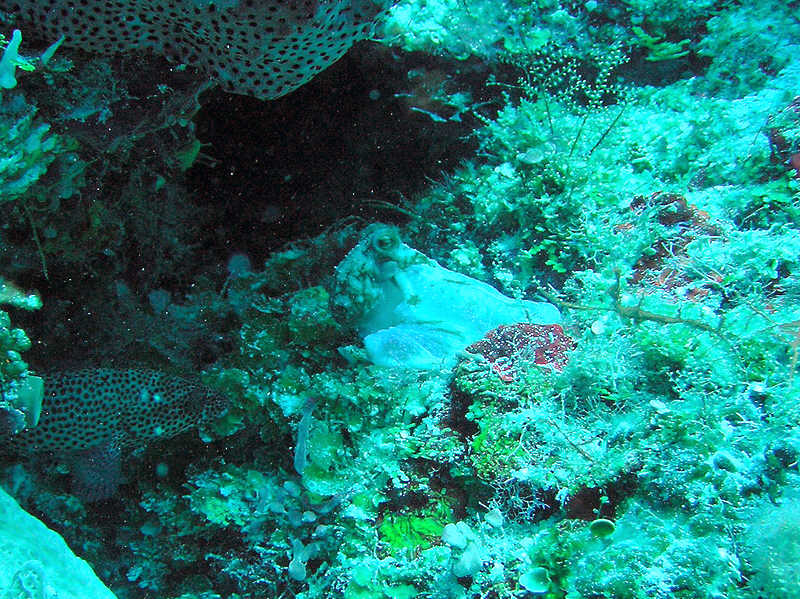 Barrel Sponges.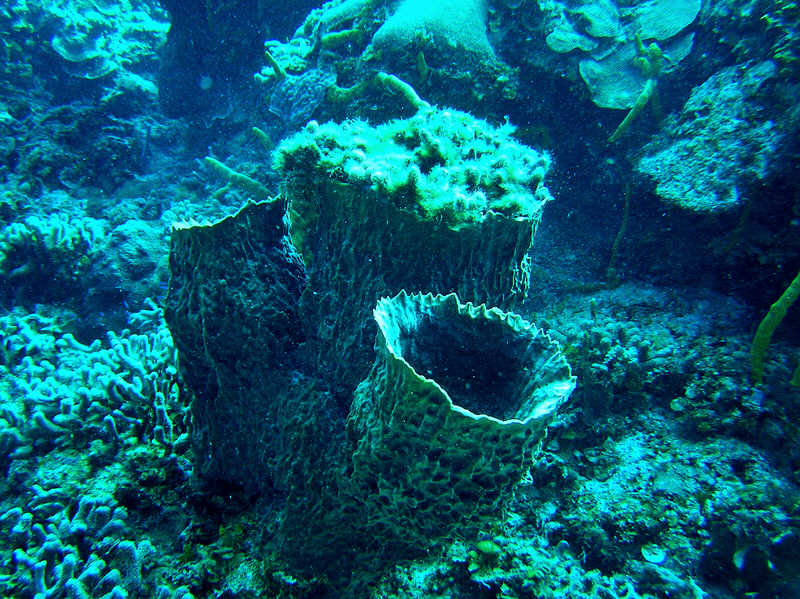 Smooth trunkfish, Lactophrys triqueter.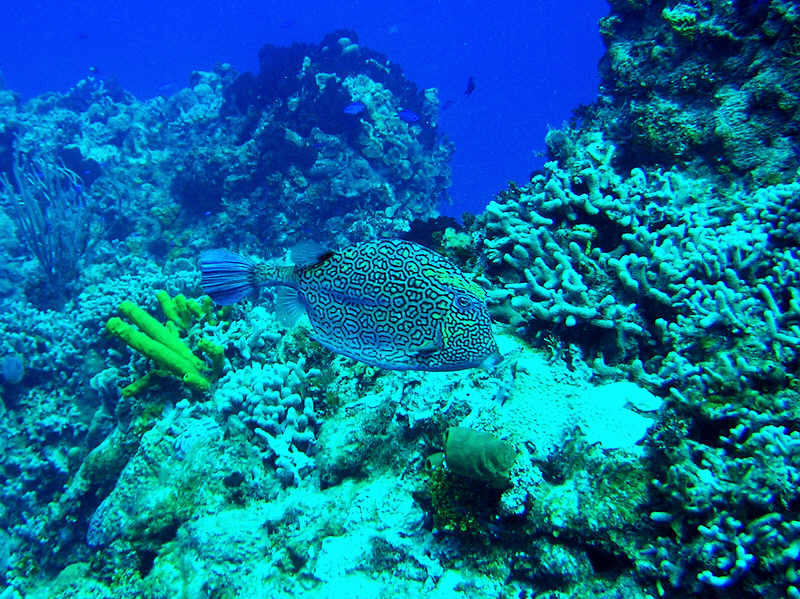 A mixture of Bluestriped and French Grunts, Haemulon sciurus and H. flavolineatum.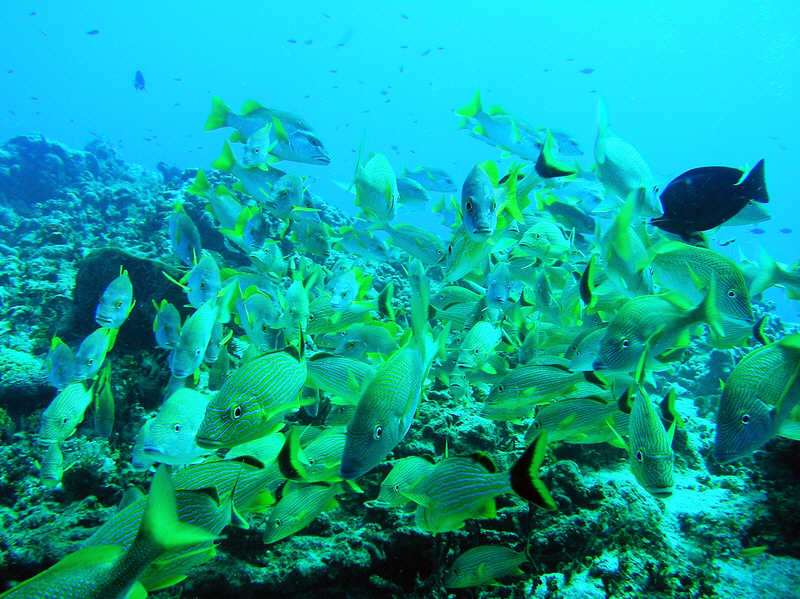 A couple of Lobsters cower in their hole.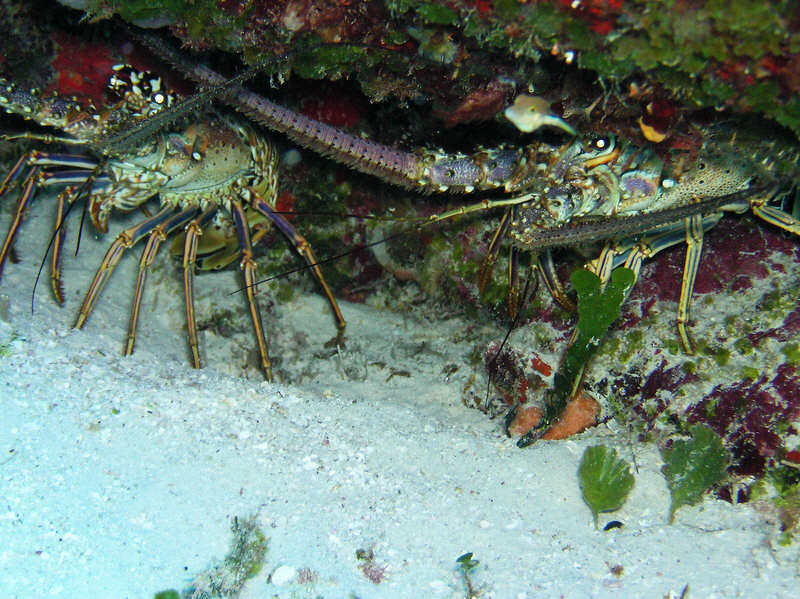 A couple of Great barracuda, Sphyraena barracuda eye me suspiciously.