Occidental Allegro, 2005: Photos 4
This site looks much better with JavaScript turned on. For the best experience, please enable JavaScript and refresh the page.
Out and about on Cozumel. Nine pictures totalling about 900kb.
We hired a car and drove around the island - it doesn't take long. This rickety bar was at the southern tip of the island.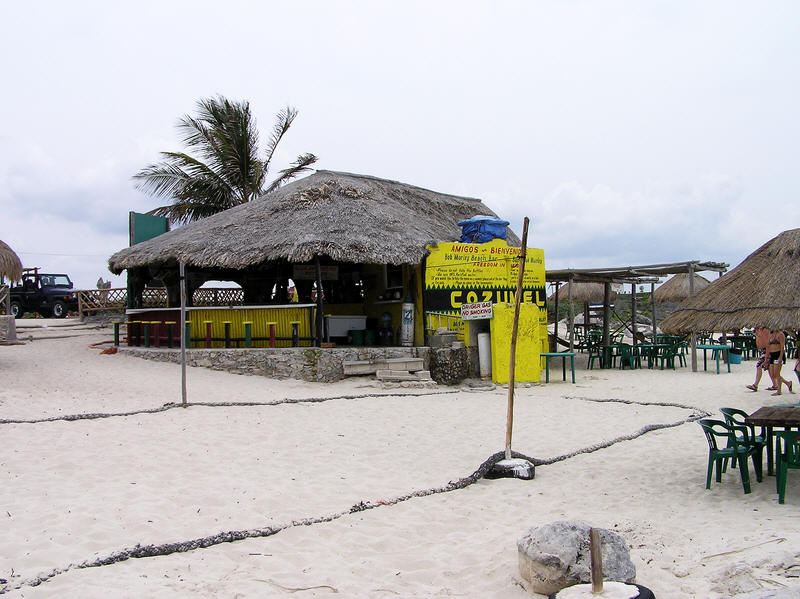 The beach next to the bar on the rougher, east-facing shore.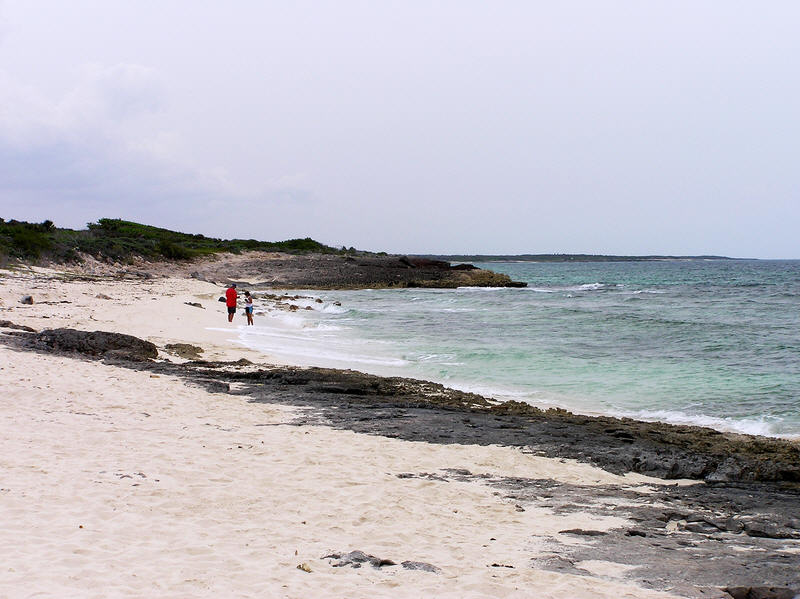 A better beach bar, further up the eastern coast.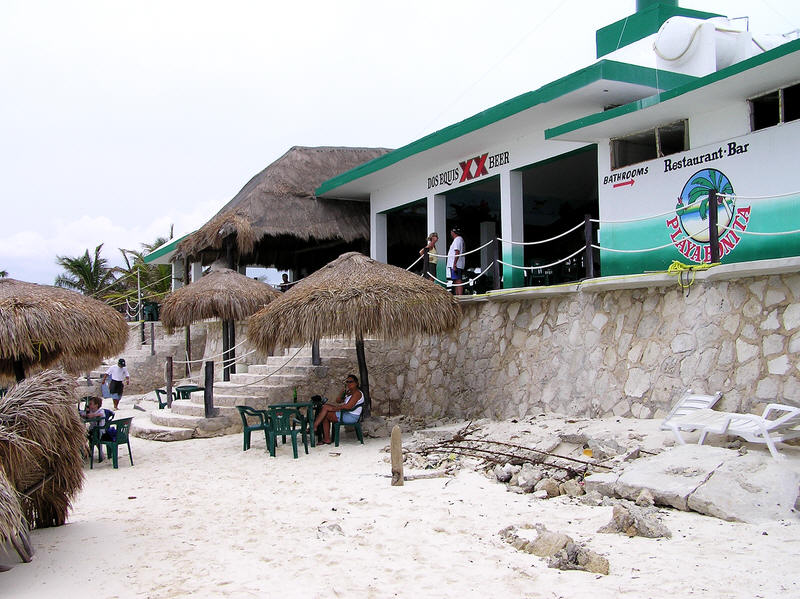 Empty sandy beach in front of this bar.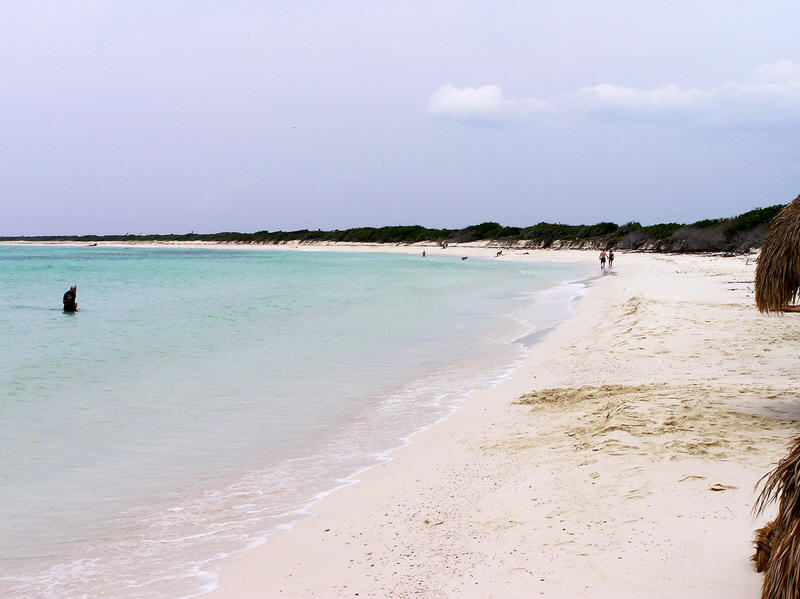 Sampling Dos Equis beer.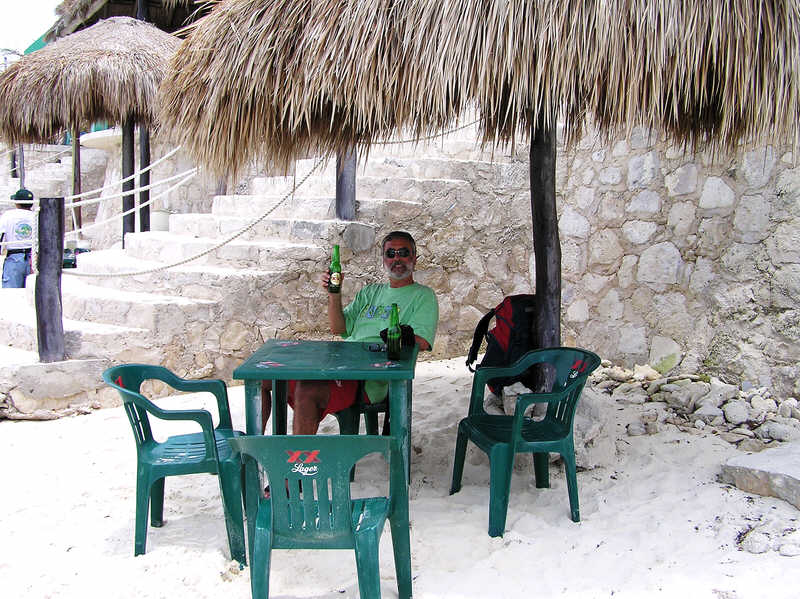 We got free tickets to Chankanaab Park by listening to a timeshare presentation. This big iguana was sunning itself on a tree.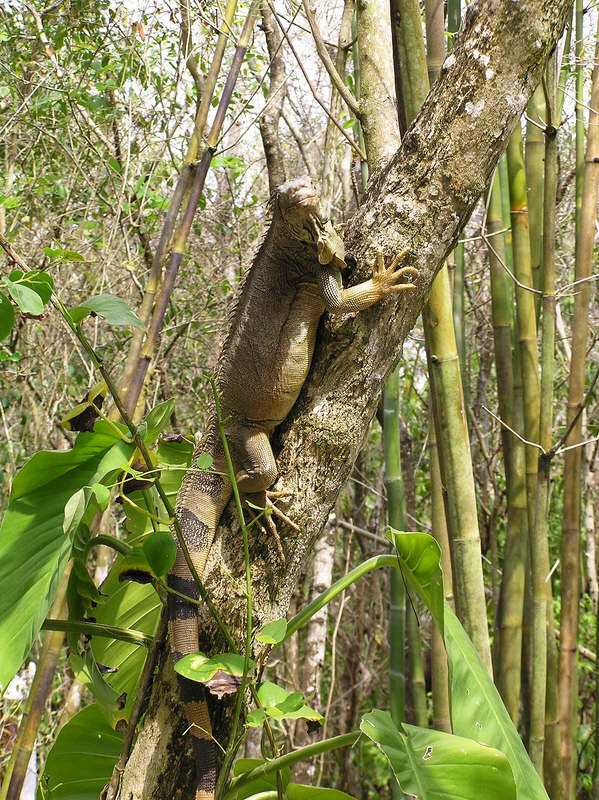 He'd just been eating a red flower, and bits of petal were sticking to his lips.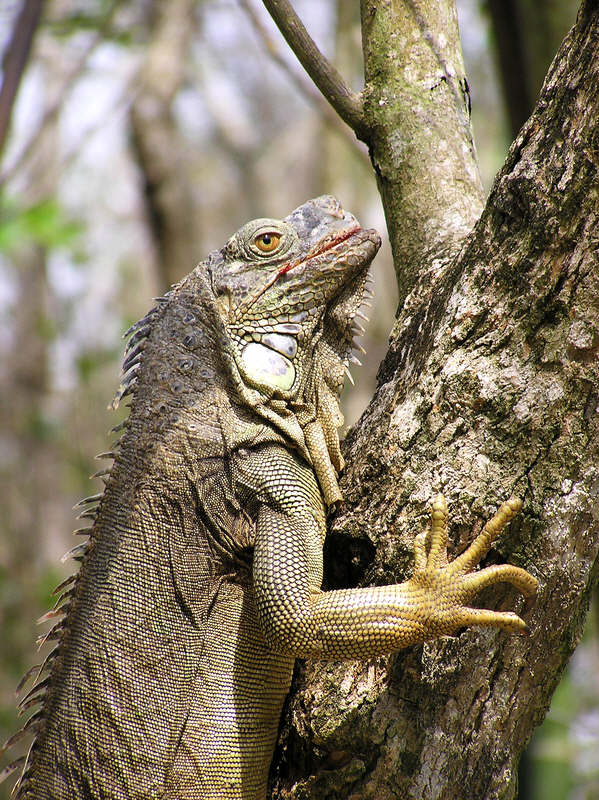 Pretty (and pretty noisy) bird in Chankanaab Park.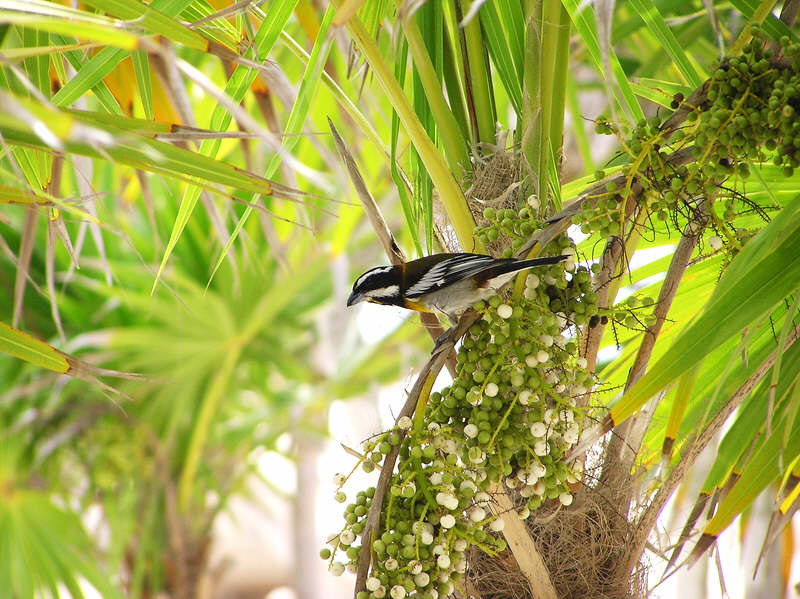 Lagoon in Chankanaab Park.