Occidental Allegro, 2005: Photos 3
This site looks much better with JavaScript turned on. For the best experience, please enable JavaScript and refresh the page.
Occidental Allegro Resort on Cozumel, Mexico. Entertainment and catering. Thirteen pictures totalling about 1.1Mb.
Our room boy was an expert at towel origami.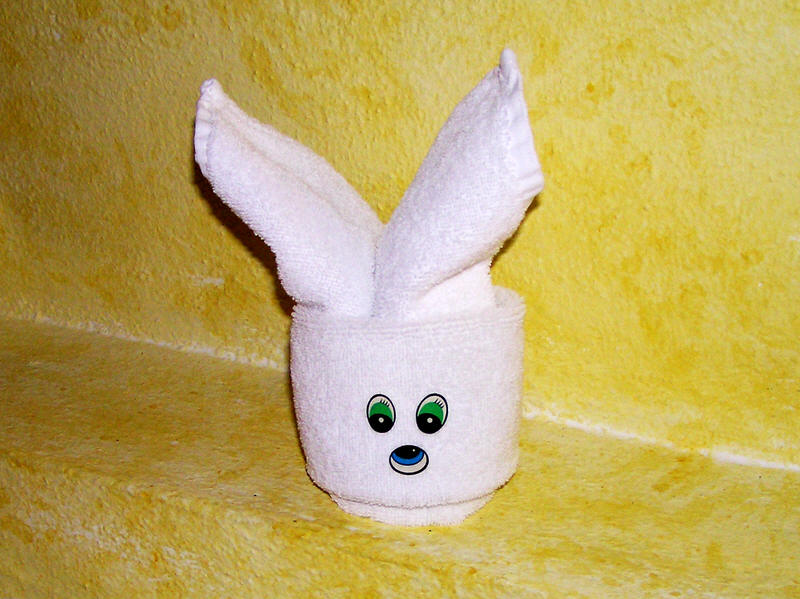 Fresh ones were left practically every day.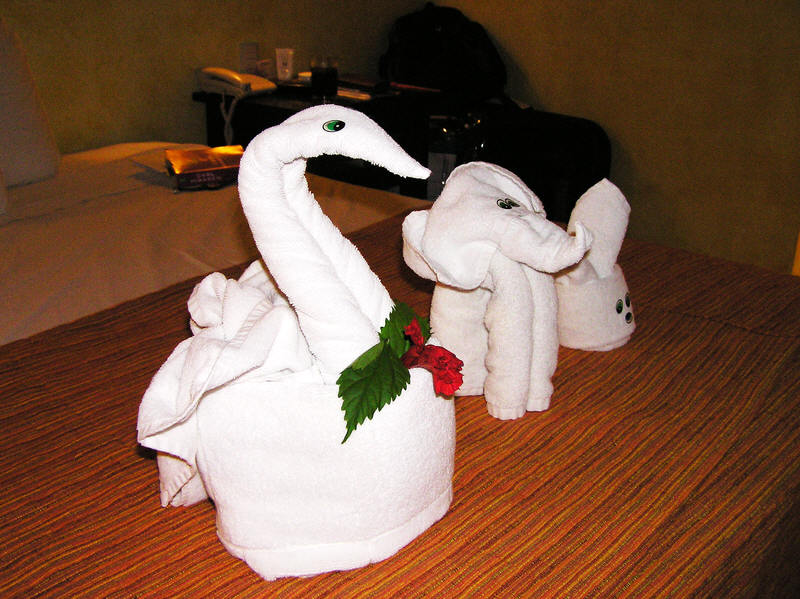 Some were really elaborate, using several towels.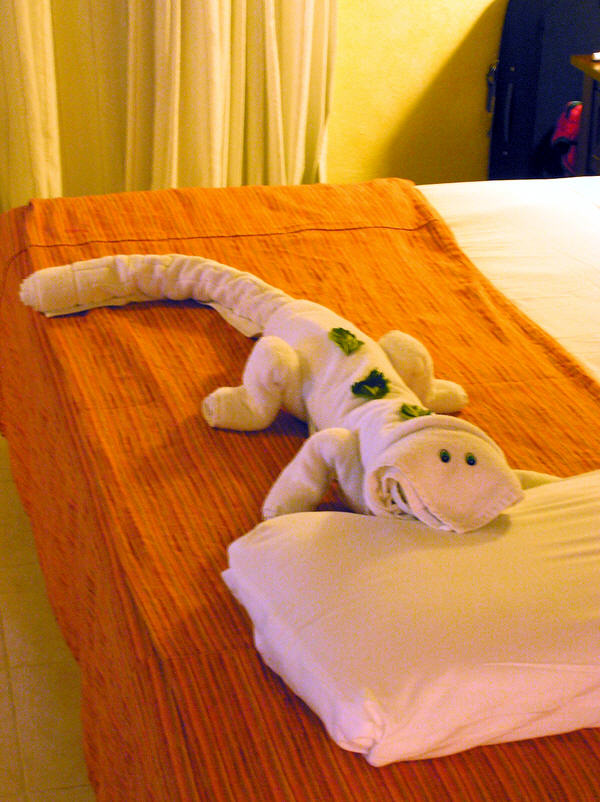 It was a shame to take them apart...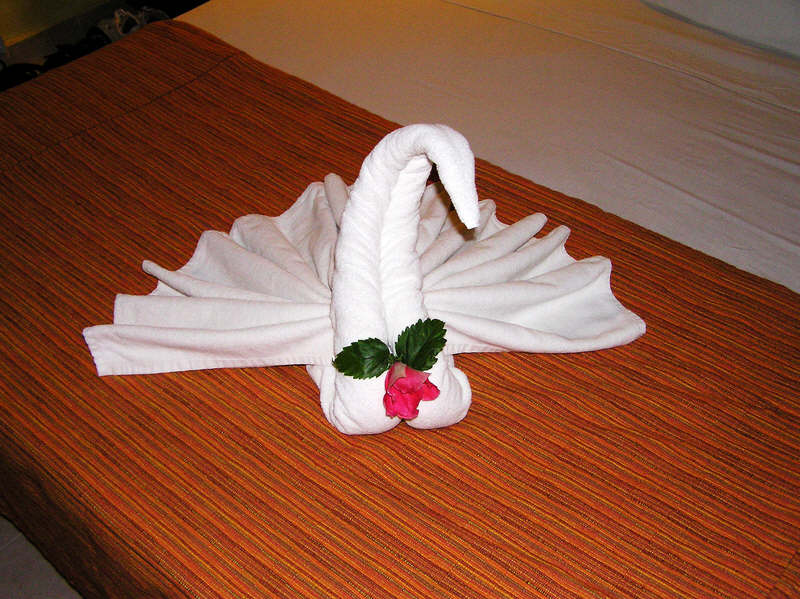 Some of them were less identifiable than others...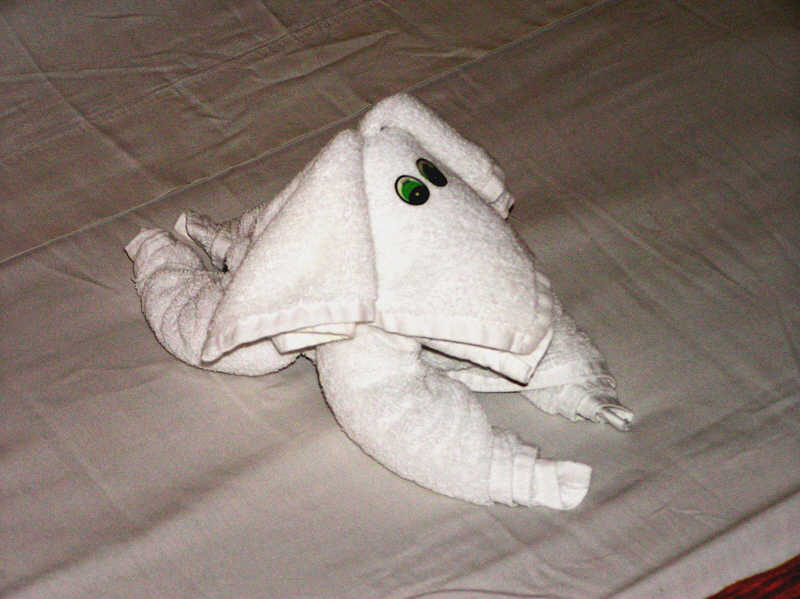 Some of them would give you nightmares...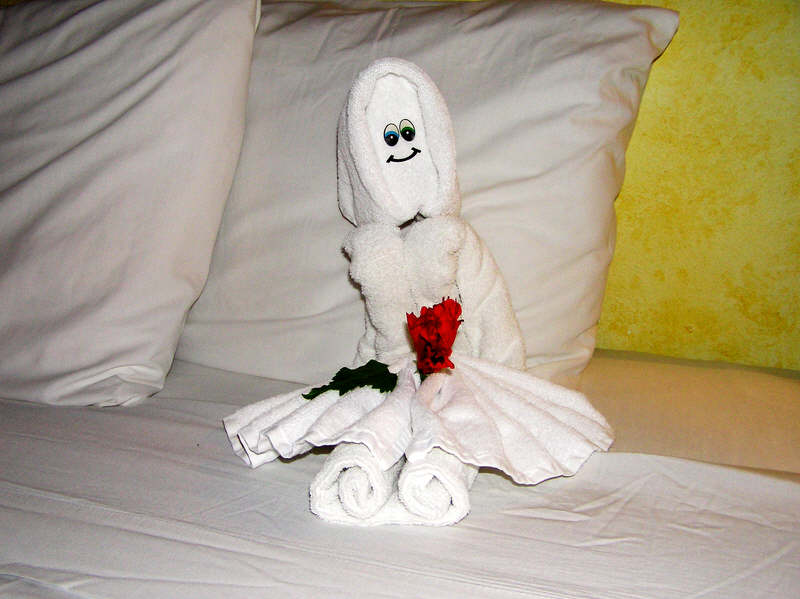 Hmmm....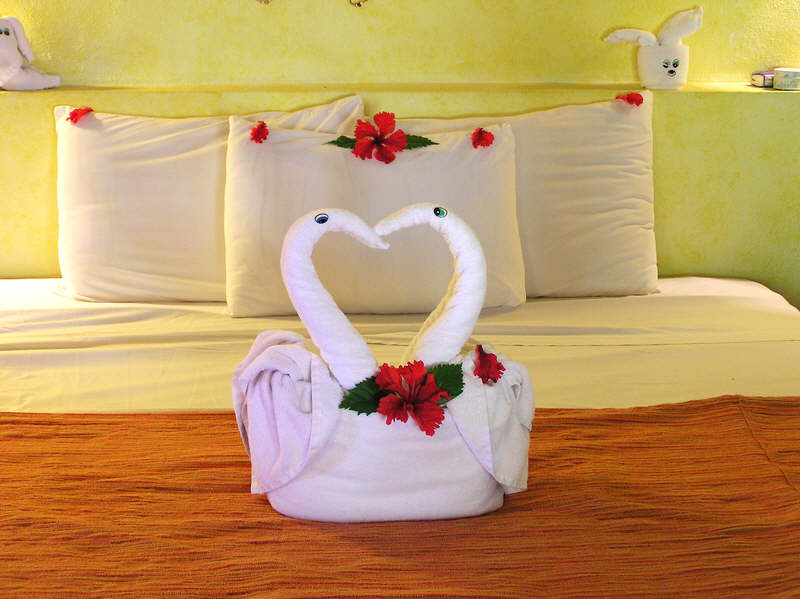 Lots of choice in the buffet-style main restaurant.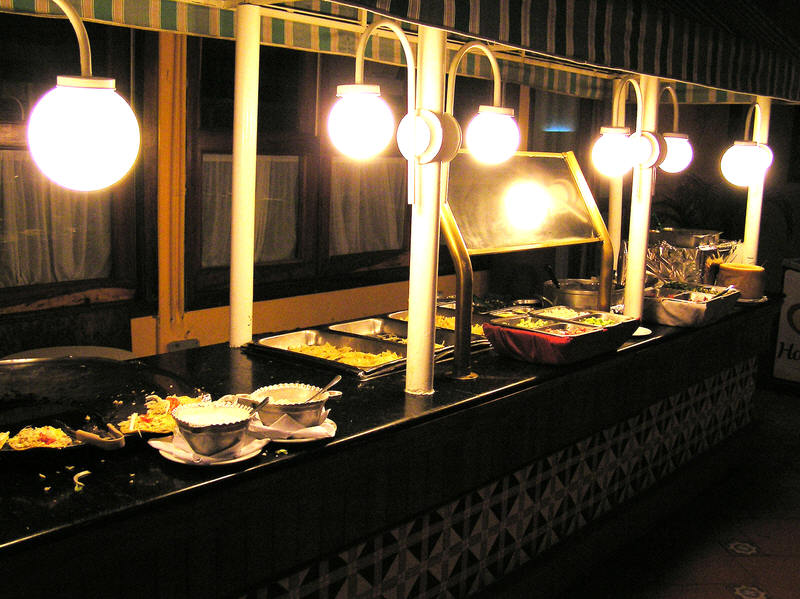 Lots of fresh vegetables, too.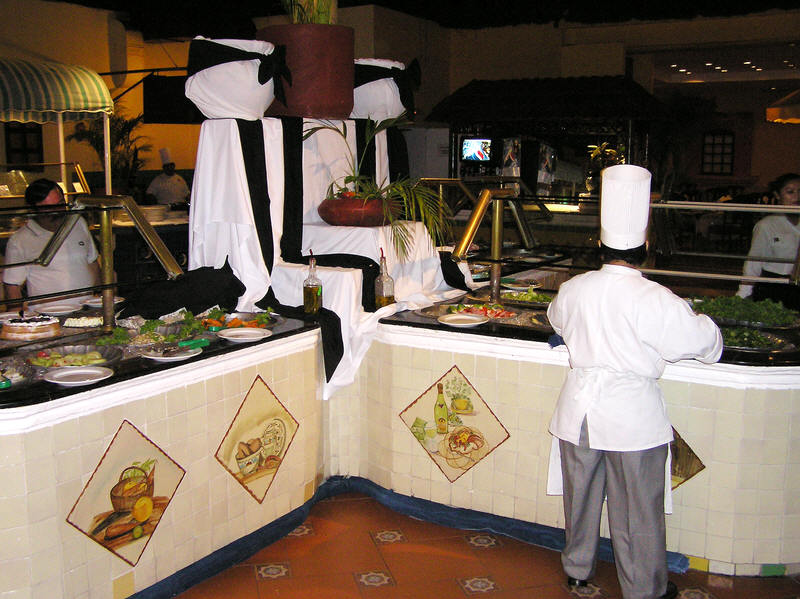 Food trays were regularly replaced.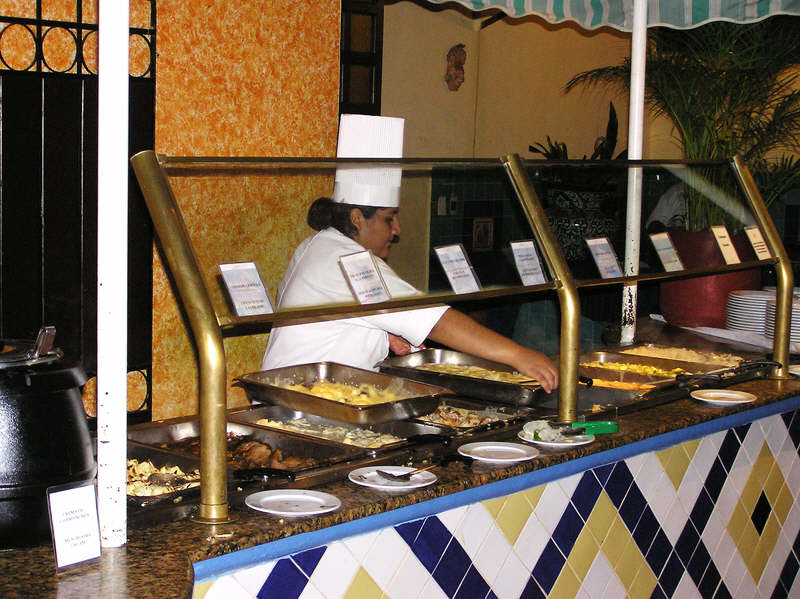 The usually deserted main bar area next to the main restaurant. Everybody used the pool bar down near the beach.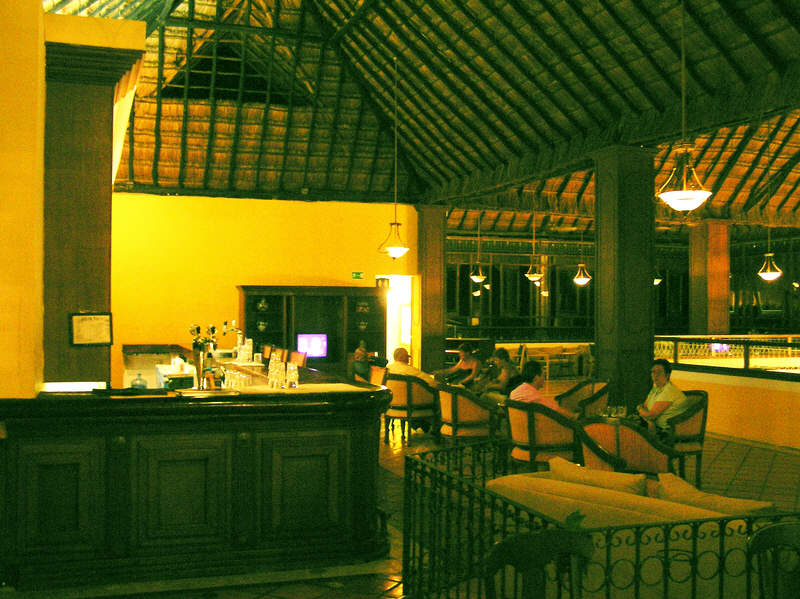 There was entertainment on the stage every night - here the entertainment staff throw themselves into a Village People routine.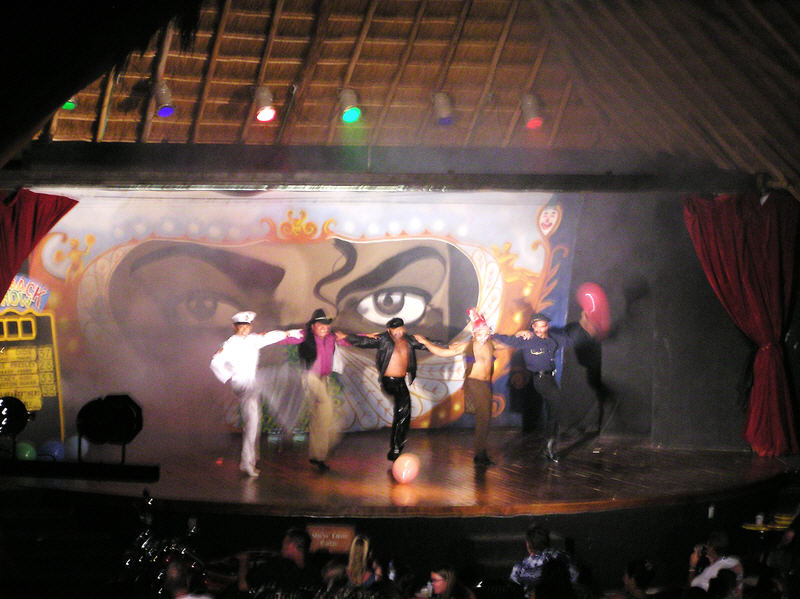 Customers waiting at the pool bar, reflected in the pool late at night.