Occidental Allegro, 2005: Photos 2
This site looks much better with JavaScript turned on. For the best experience, please enable JavaScript and refresh the page.
Occidental Allegro Resort on Cozumel, Mexico. The gardens and the beach. Fifteen pictures totalling about 1.35Mb.
Handsome iguanas were to be seen sunning themselves on the paths and lawns.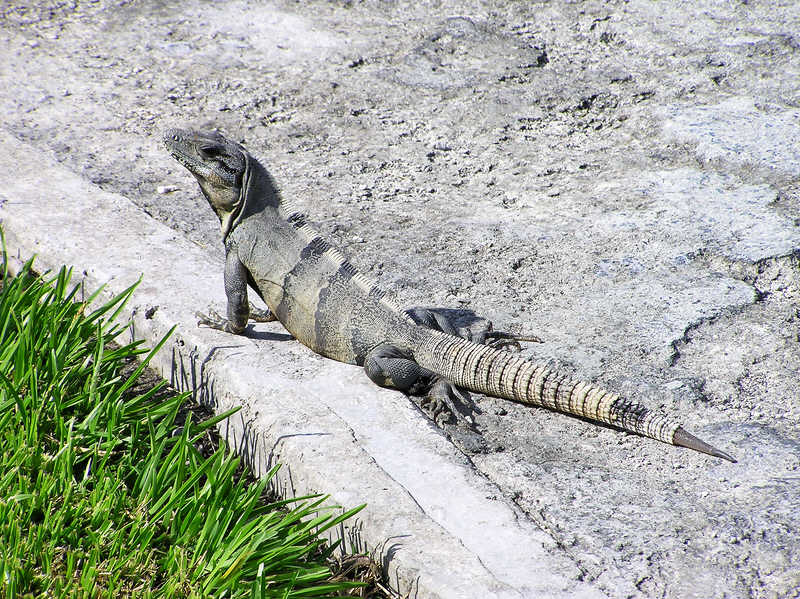 Jacana (Lily-trotter) in the grounds.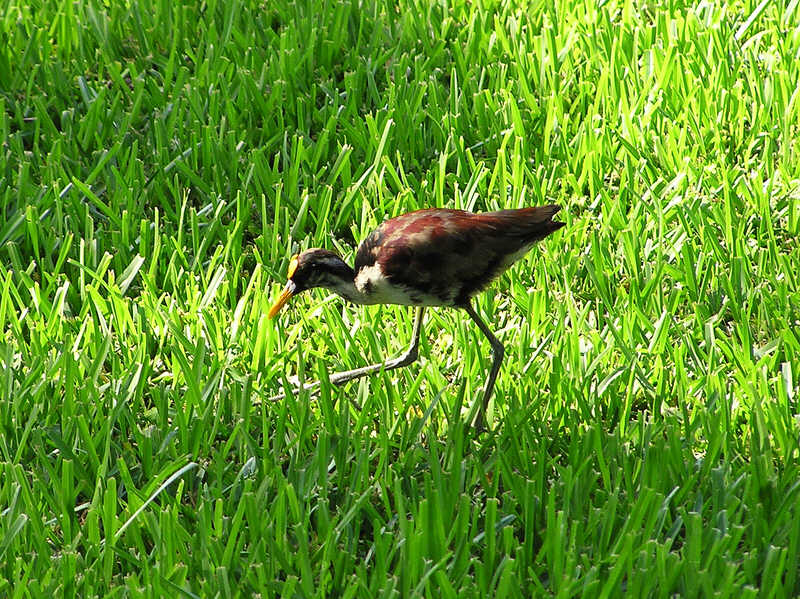 Kingbird atop a lamp post.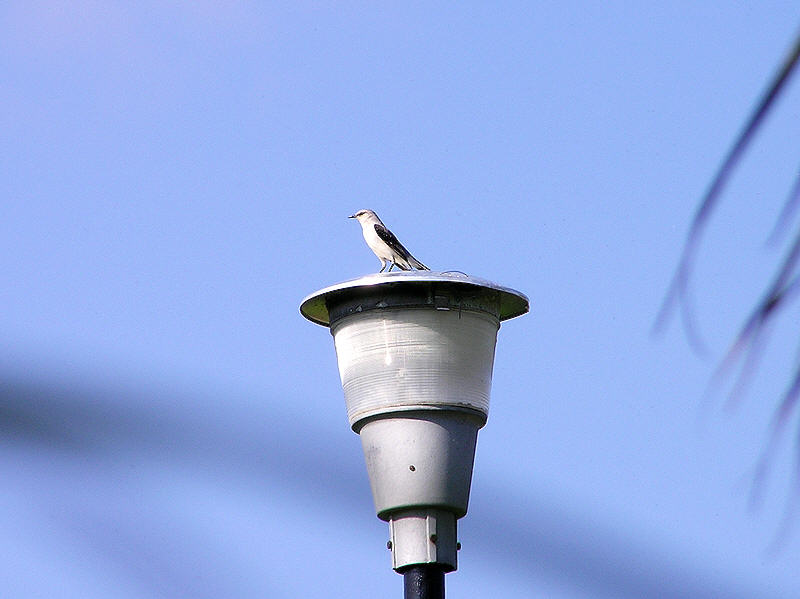 Ornamental peacock stuck in a cage near Reception.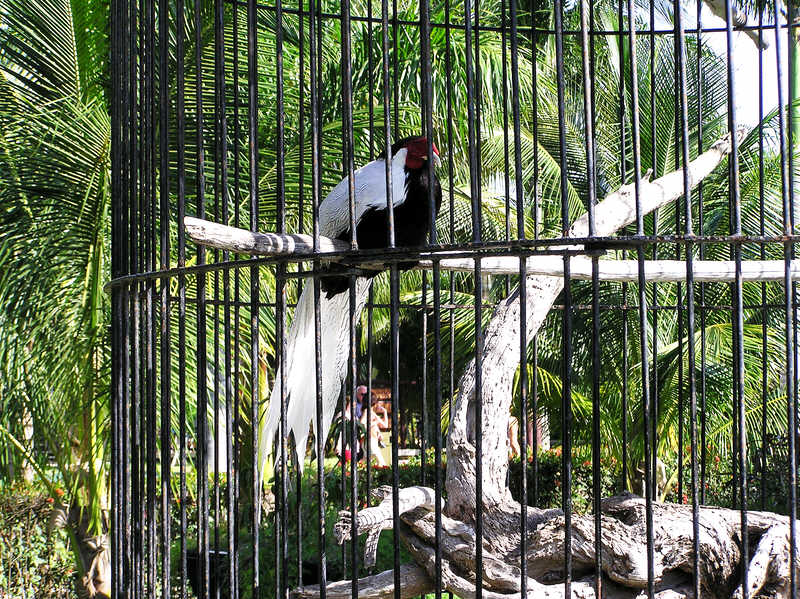 Pelican on the jetty.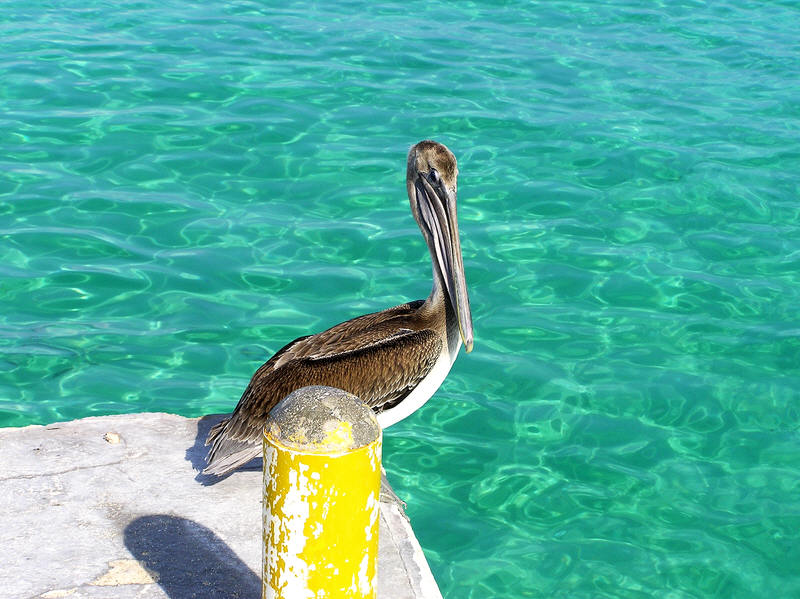 Lots of sunbeds, but get to the beach early to get a sunshade.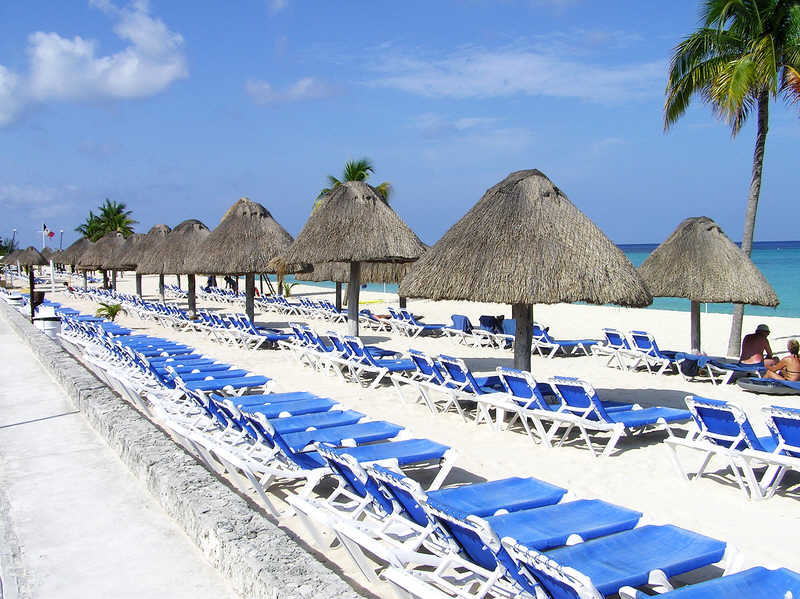 Immaculate sandy beach, raked and cleaned every day.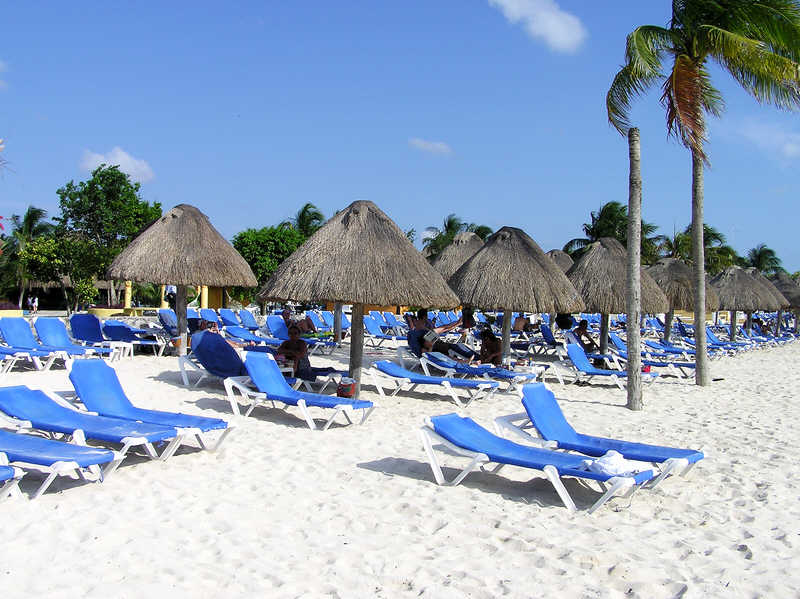 Looking along the beach to the jetty.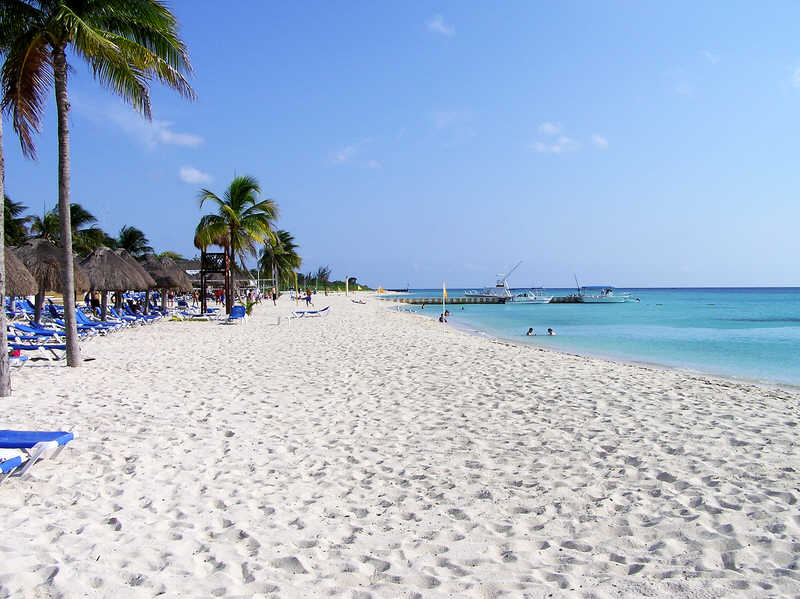 Looking in the opposite direction along the beach in front of the empty next-door plot.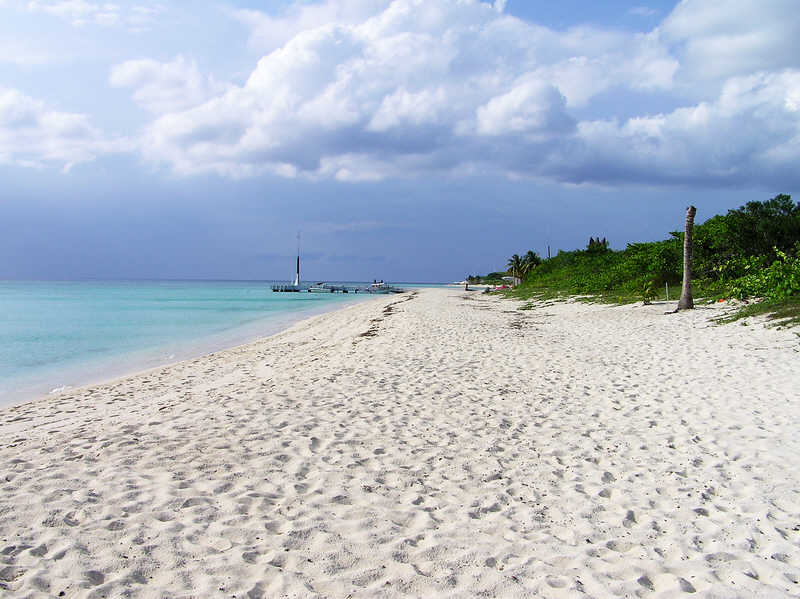 Our upstairs room in a block of eight.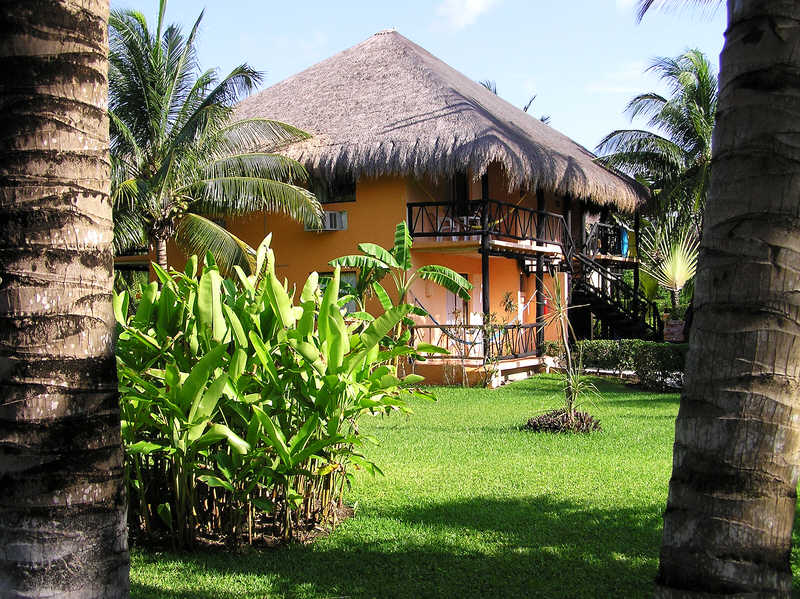 Upstairs to our room.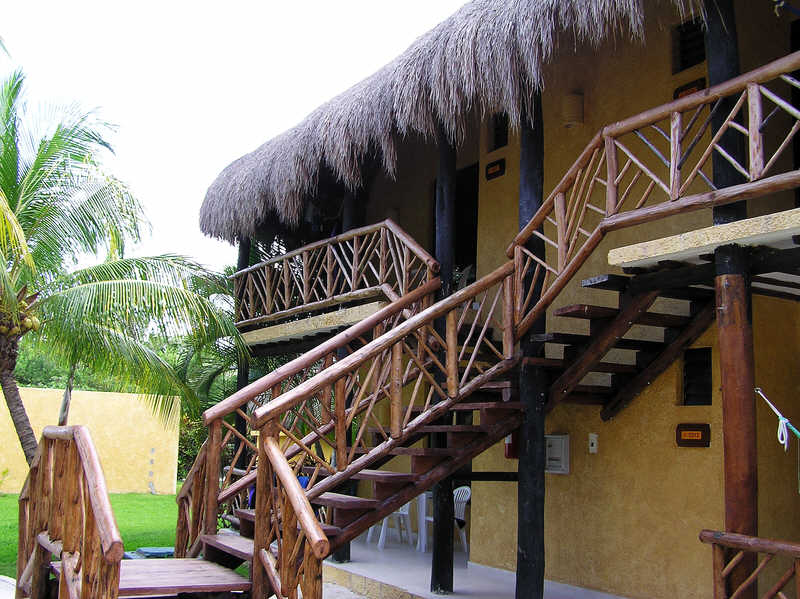 Our room's thin thatch roof. You could see daylight shining through small gaps in the thatch. There's no waterproof lining. Fortunately it didn't leak when we had a downpour one day, but I wonder how well it stood up to Hurricane Wilma in October 2005.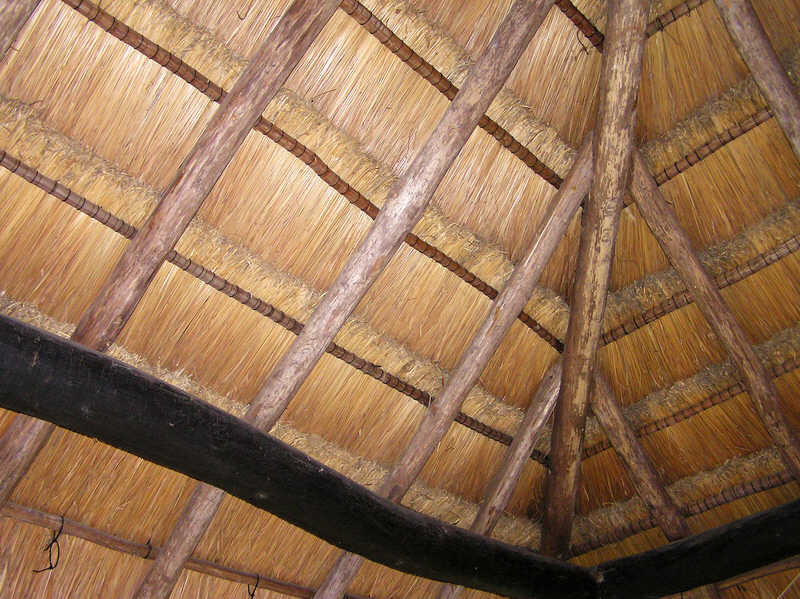 Our room's shower area.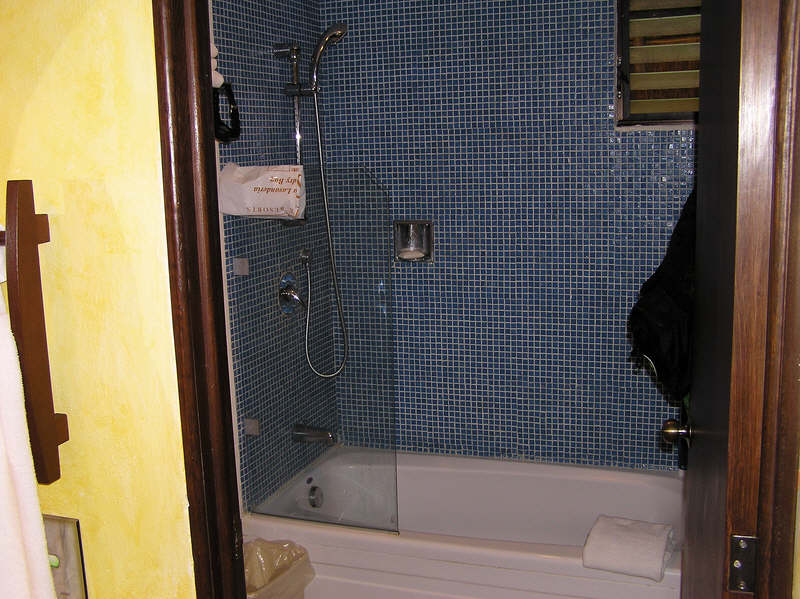 Washbasin area. Fresh bottles of drinking water were left each day.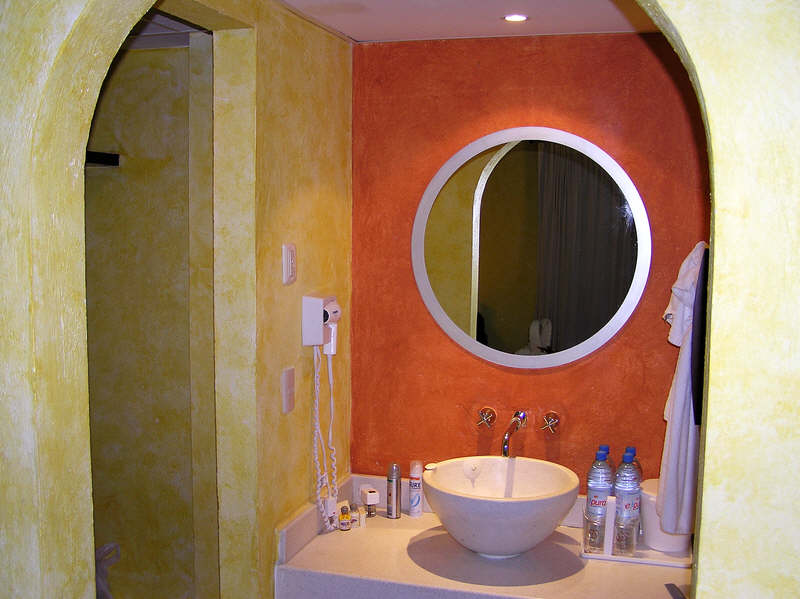 Clothes storage area, including coffee-making equipment, iron and ironing board.