Canaries 2011 - Photos 2
This site looks much better with JavaScript turned on. For the best experience, please enable JavaScript and refresh the page.
The Dunes
View across the dunes south of the hotel. You can shelter from the wind in the lee of these patches of scrub.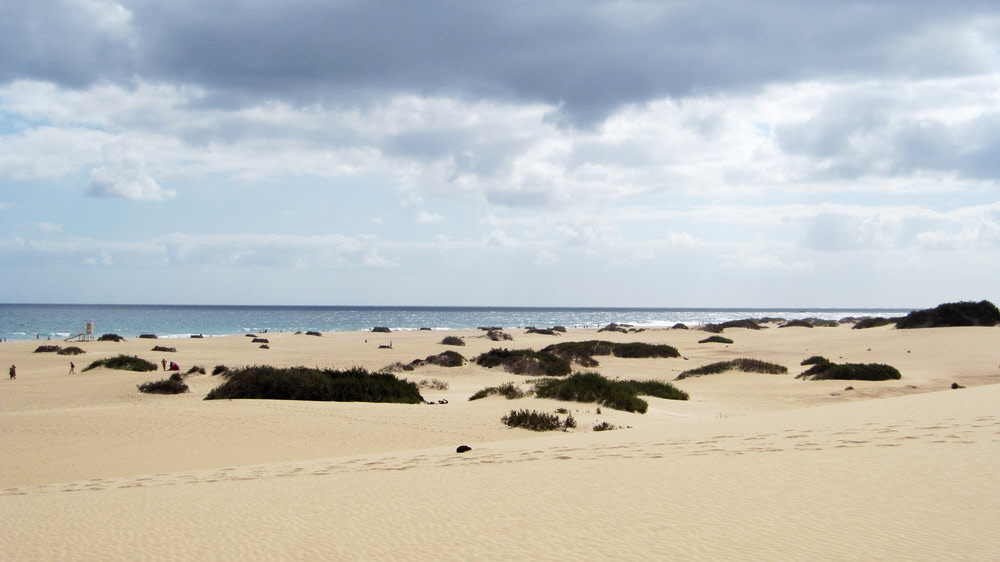 From left to right: the two hotels (Riu Oliva Beach and Riu Palace Tres Islas), the volcanic caldera on Isla de Lobos and (in the far distance) Lanzarote.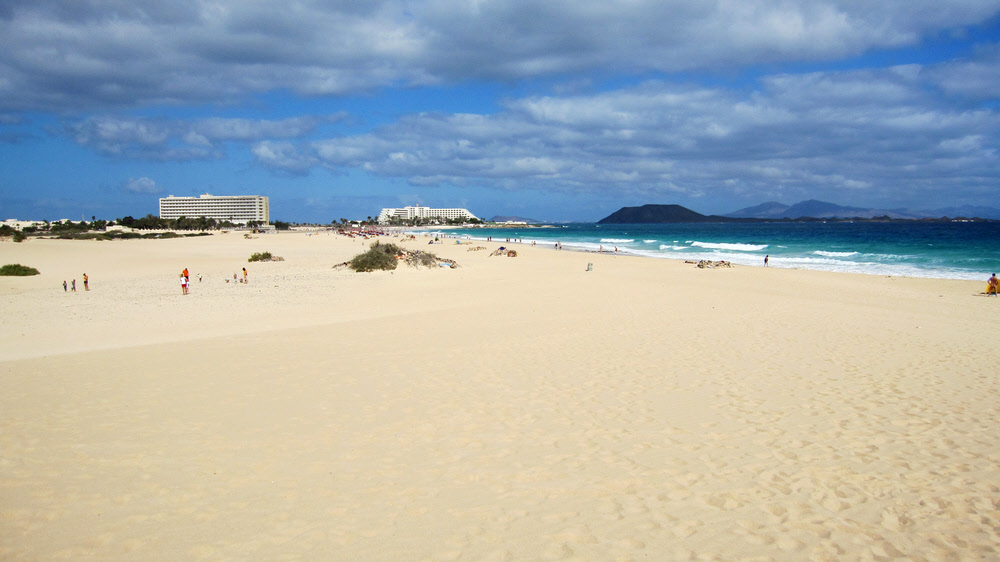 The steady wind attracts kite enthusiasts.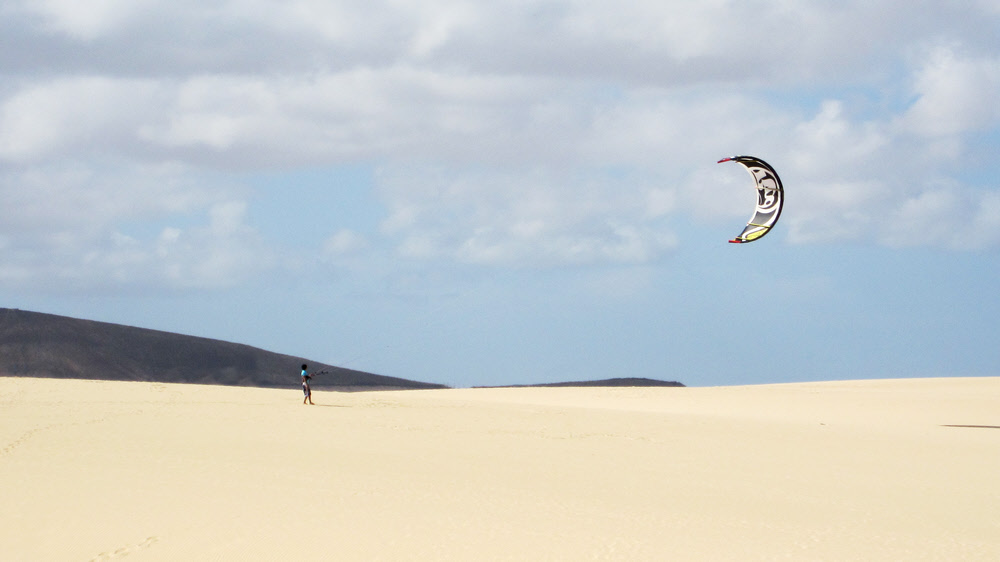 Huge kites stayed stationary all day in the breeze along the beach.
Cars parked on the main road which runs the length of the dunes a km or so back from the sea.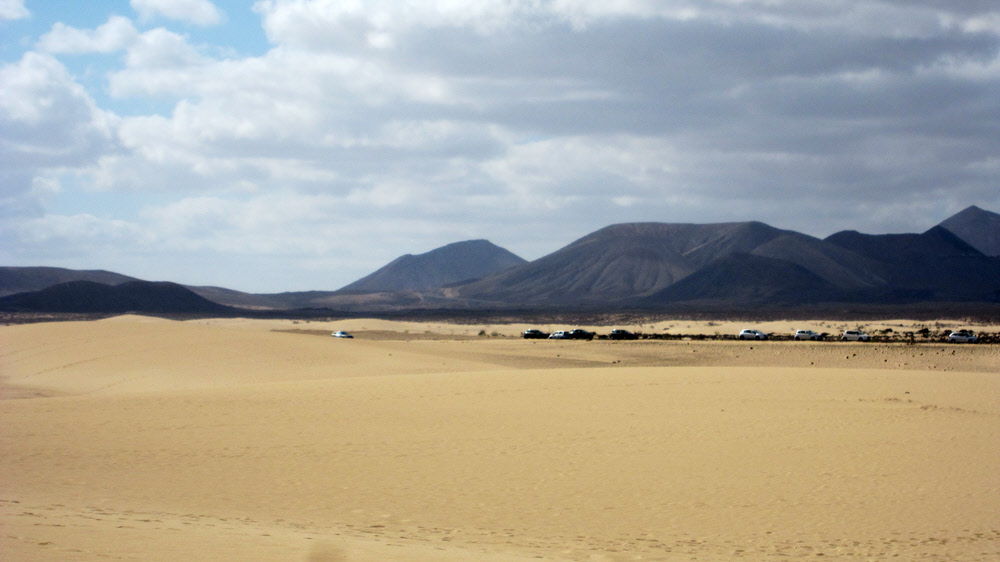 Bathing safety flags fly at regular intervals along the beach amongst the windbreaks.