Beaches TCI 2008: Photos 6
This site looks much better with JavaScript turned on. For the best experience, please enable JavaScript and refresh the page.
Diving 2
A Lionfish presents a spiky, poisonous rear end to a threatening camera lens.
White-spotted filefish. They can change colour, making the spots almost disappear.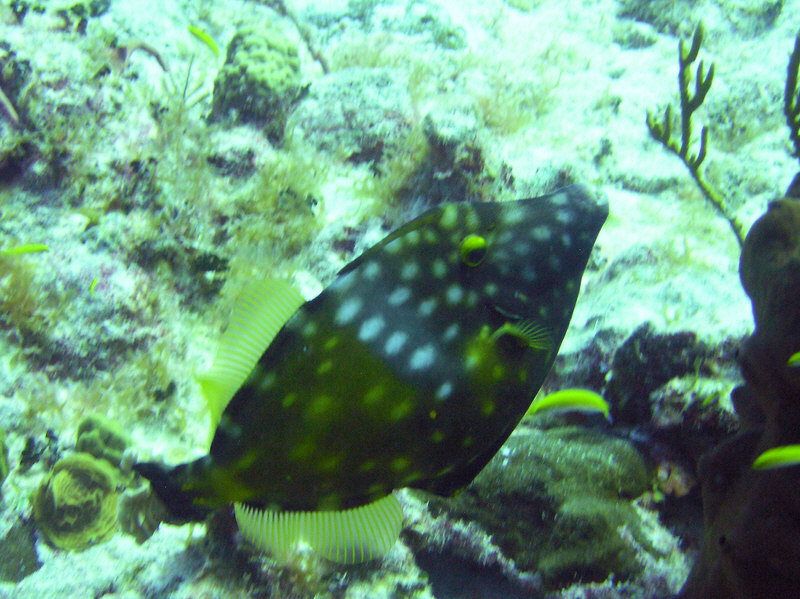 My Yorkshire buddy Roy signals "I'm surfacing" next to the boat ladders after the dive.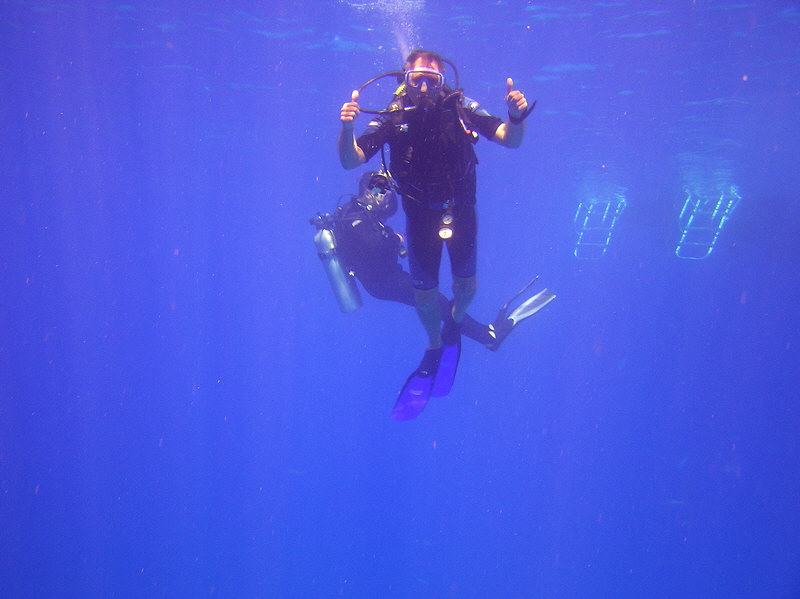 Garden Eels on the reeftop at North Wall, NW Point.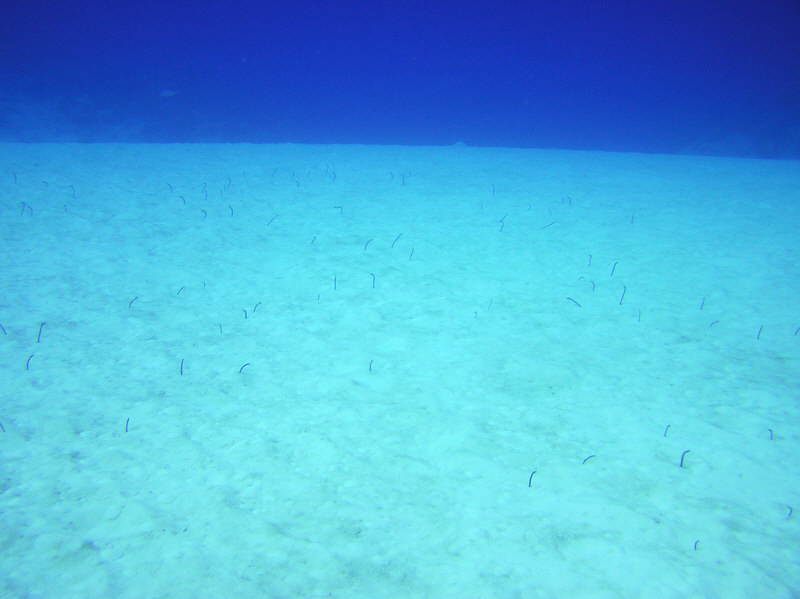 A Hawksbill turtle, clearly used to divers, swims unconcernedly right below me.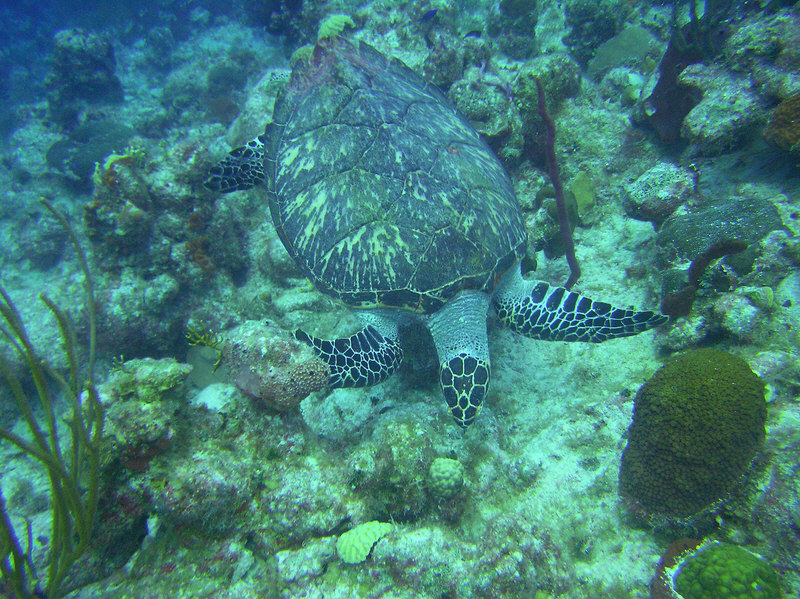 Barrel sponges at Eel Garden, NW Point.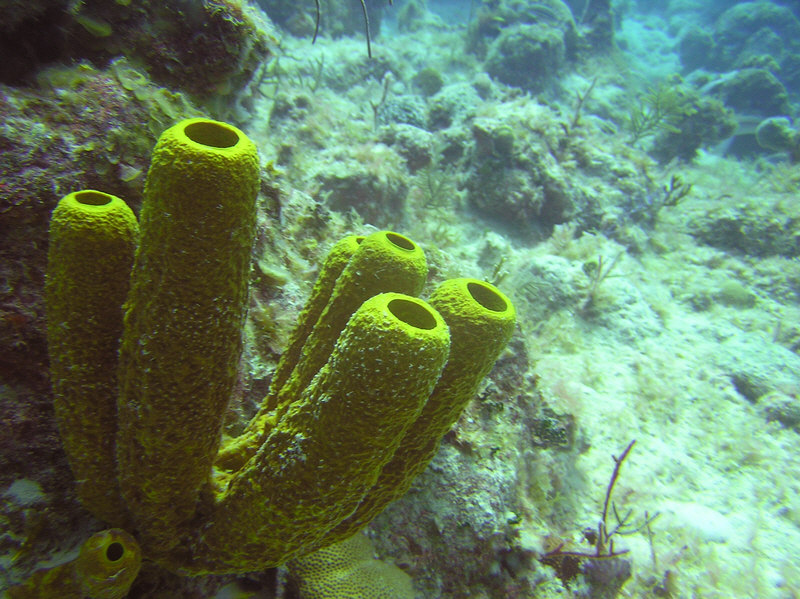 Corals wave gently in the current at the edge of the drop-off, Eel Garden.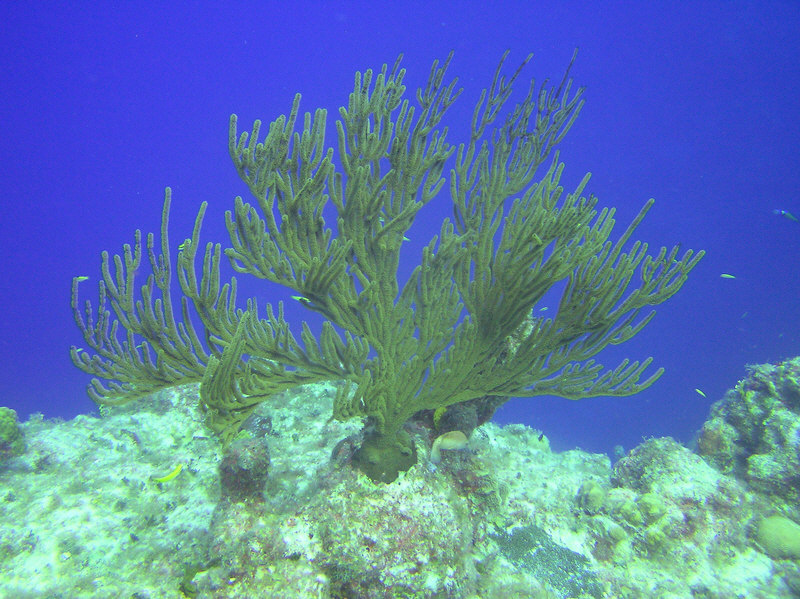 Caribbean Reef Shark disappears into the blue at our approach, at Chimney, NW Point.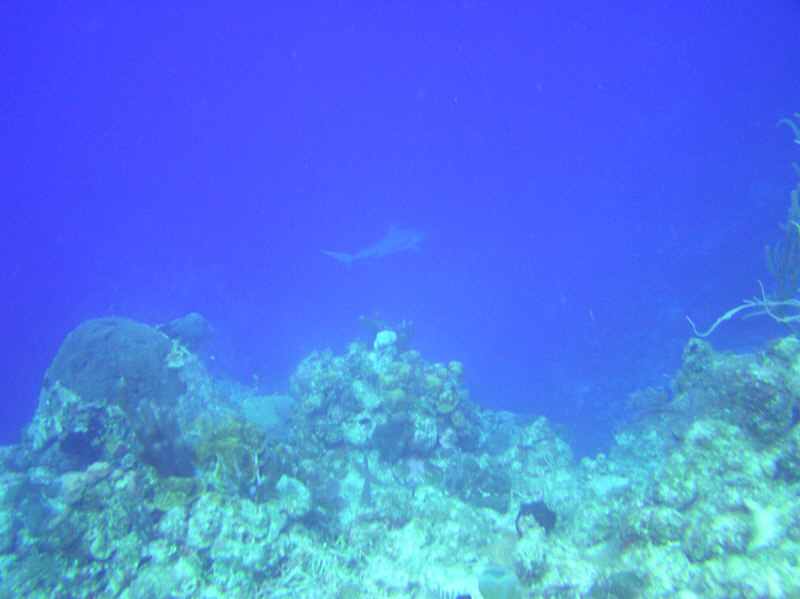 Three Flamingo Tongues, or Pink Flamingoes, molluscs, perch on fan coral.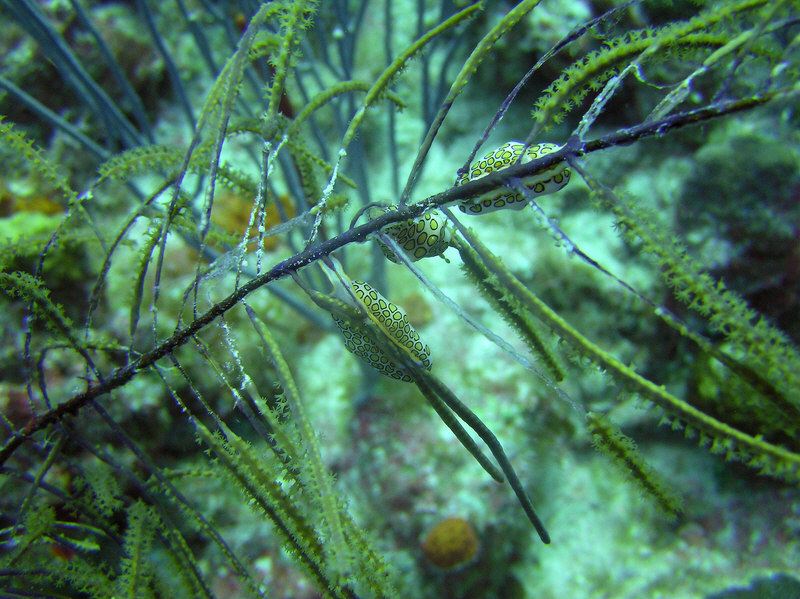 A beautiful Gray Angelfish at North Wall, NW Point.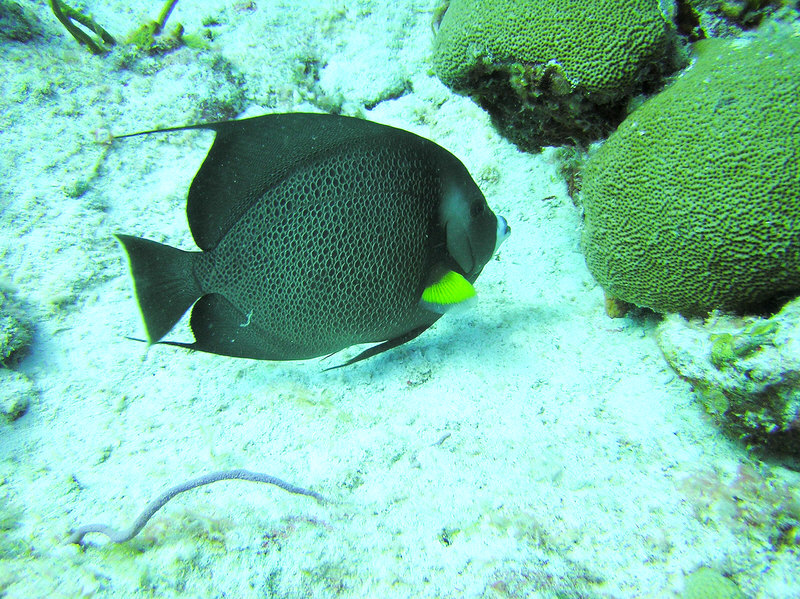 Spotted Moray keeps an eye on me at North Wall.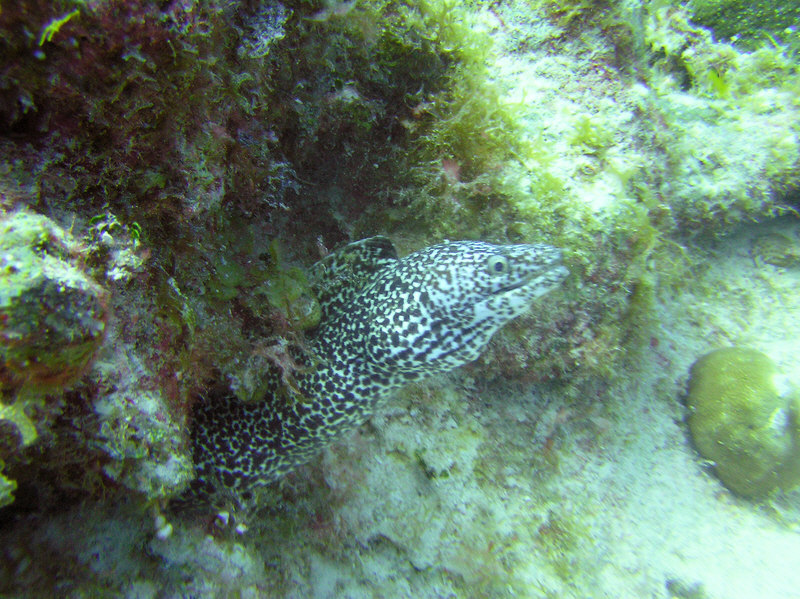 A Spiny Lobster lurks under a coral outcrop.