Beaches TCI 2008: Photos 5
This site looks much better with JavaScript turned on. For the best experience, please enable JavaScript and refresh the page.
Diving 1
Nadia checks in some newly-arrived divers.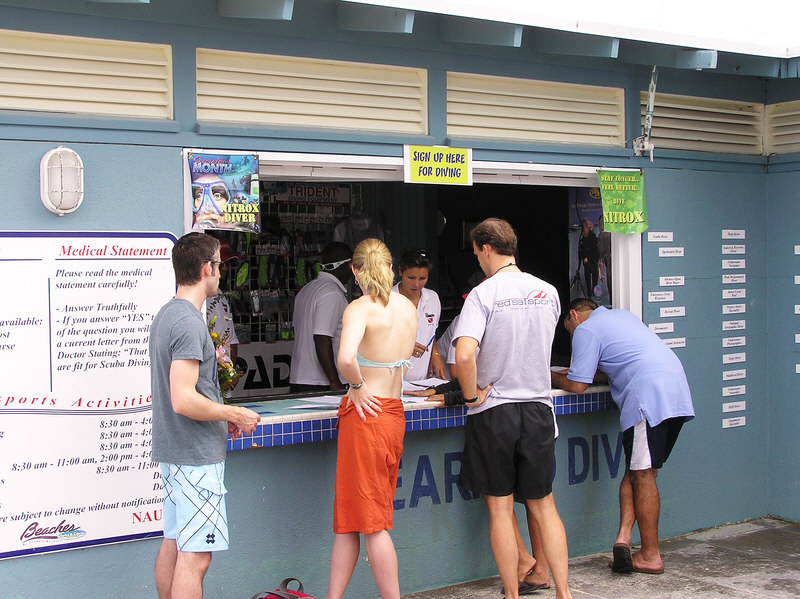 Huge map of Provo showing the layout of the main dive site areas (see below).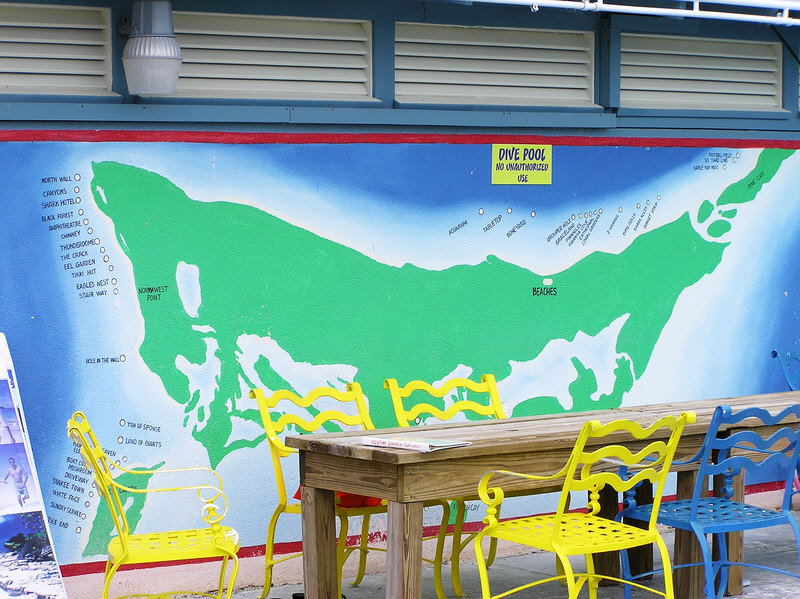 West Caicos dive sites, a twenty-minute bus transfer, plus an hour's boat ride away. A long day.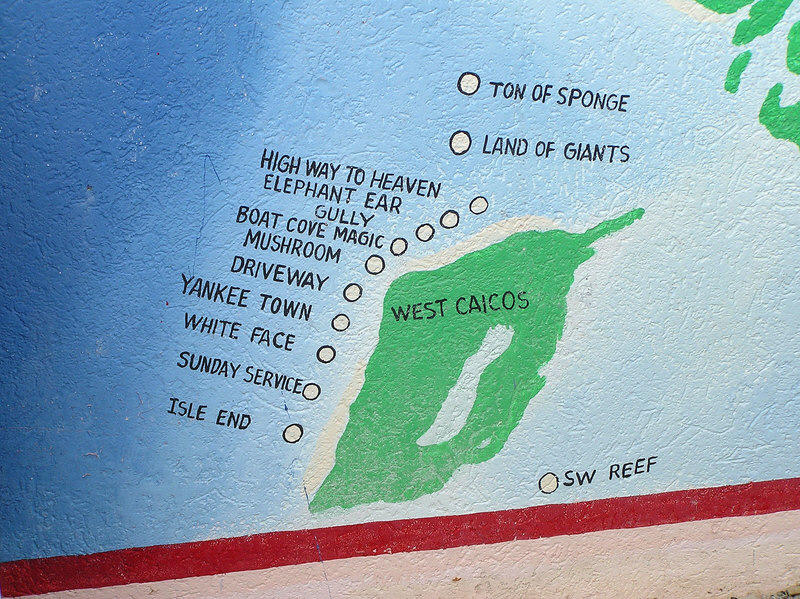 Northwest Point dive sites, a fifty-minute boat ride from the Beaches jetty.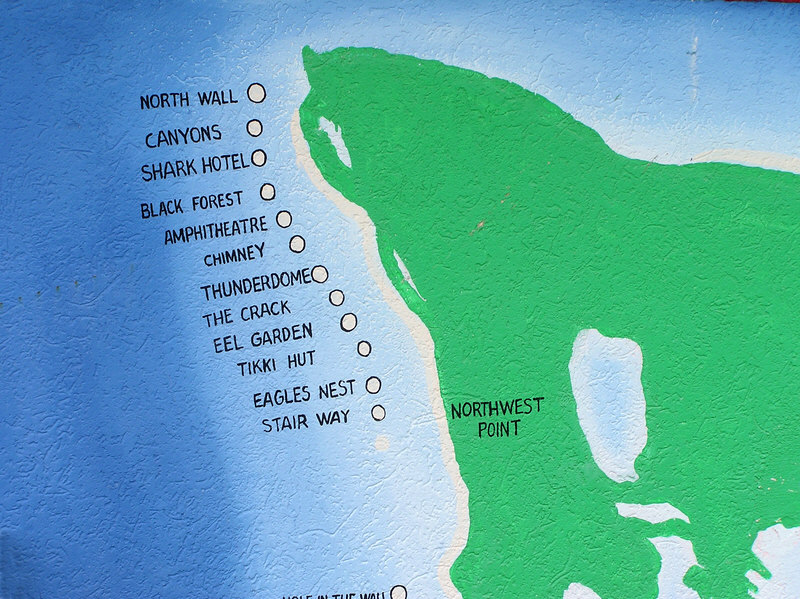 Grace Bay dive sites (just a ten minute boat ride).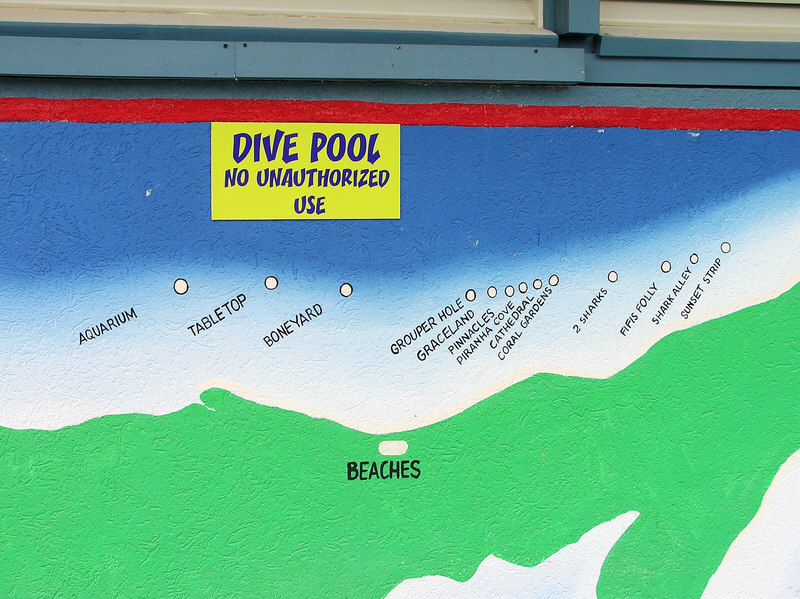 Beaches jetty, with a dive boat on the left and the snorkelling trip boat on the right.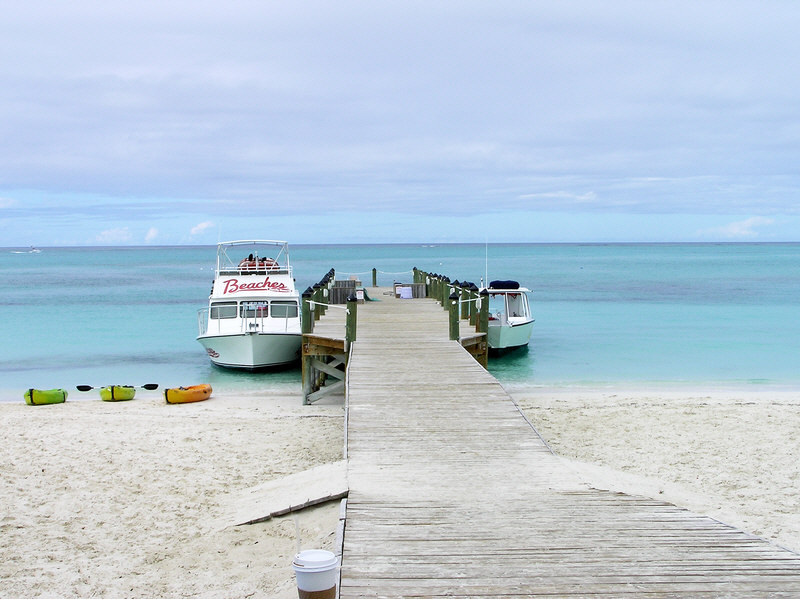 Odyssea, the smallest of Beaches' three dive boats.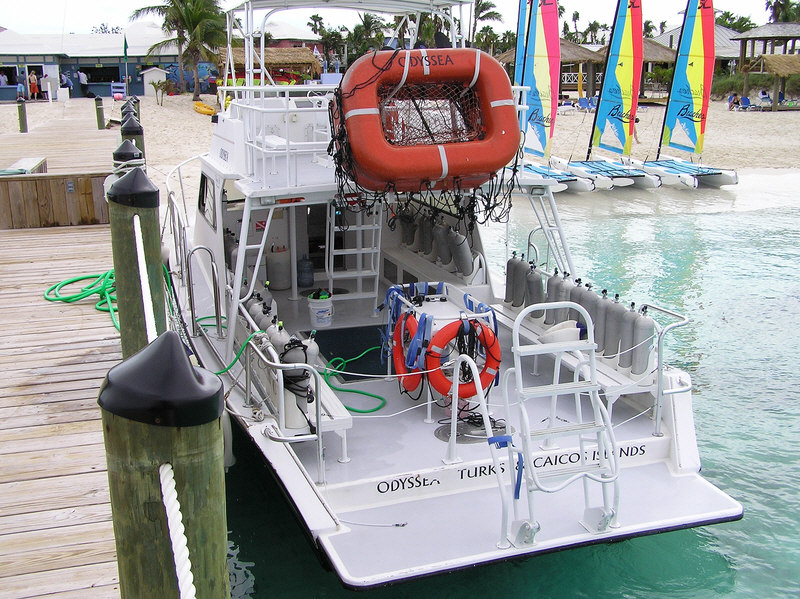 Dive leader Johnny (in the green towel), leans against the wholly inadequate rinse tank behind the dive centre.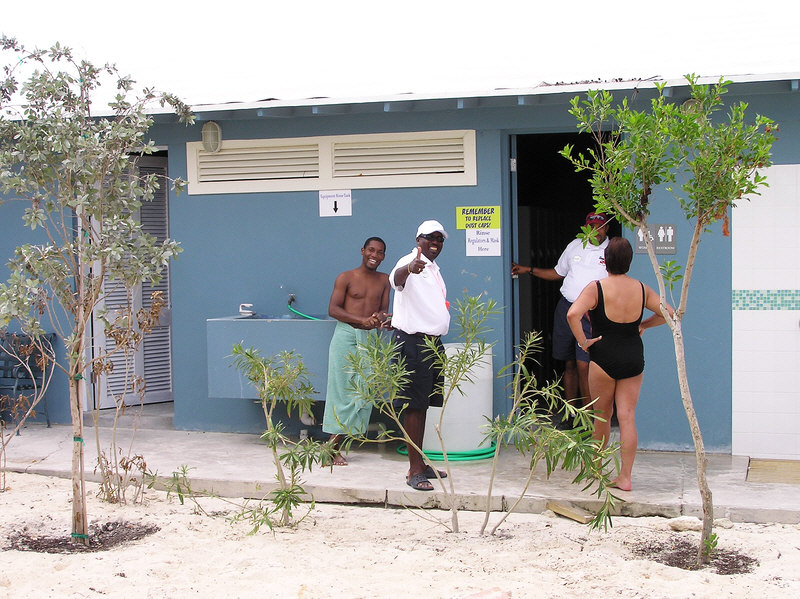 Underwater at last. This Grouper hides in a cleft in the coral at Hole In The Wall, Northwest Point.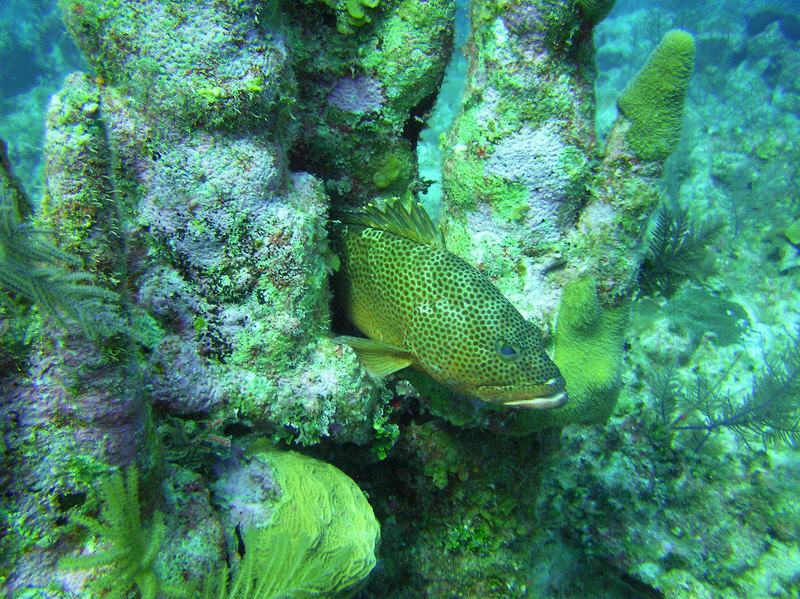 A group of Atlantic Spadefish above the sandy reeftop at North Wall, NW Point.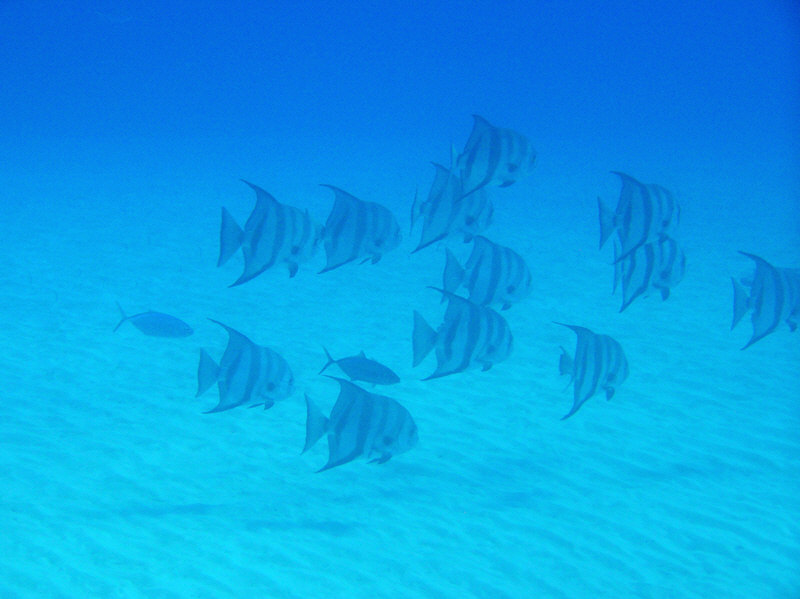 Trumpetfish try to hide vertically in amongst soft wavy corals.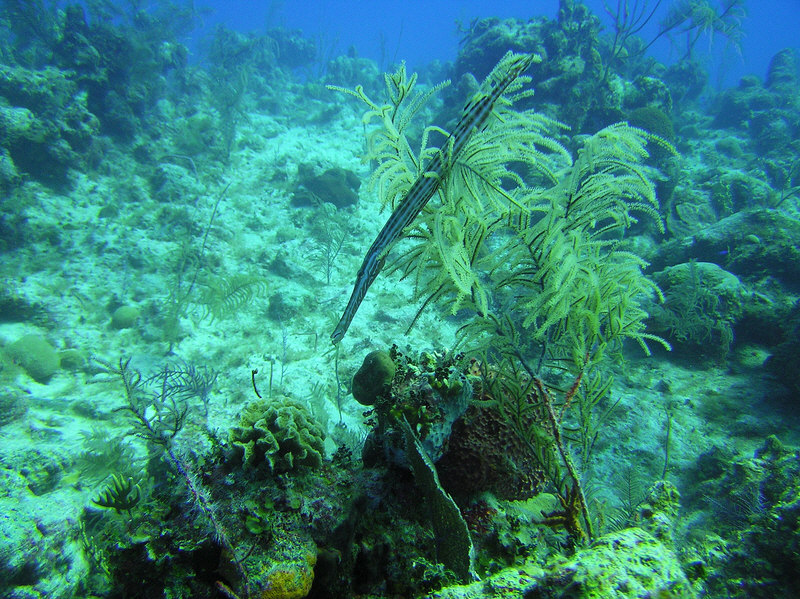 A well-camouflaged Red Lizardfish sits on a bed of coral.