Andalucia 2004: Photos 3
This site looks much better with JavaScript turned on. For the best experience, please enable JavaScript and refresh the page.
Grazalema, Montejaque and Ronda
View over the rooftops of Grazalema.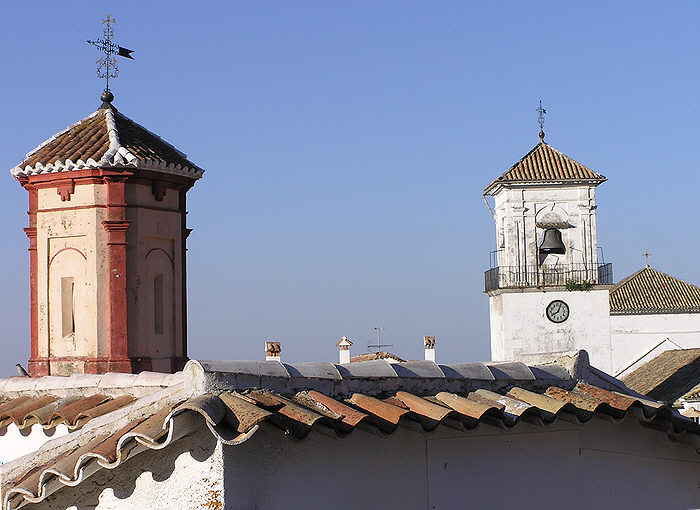 Grazalema.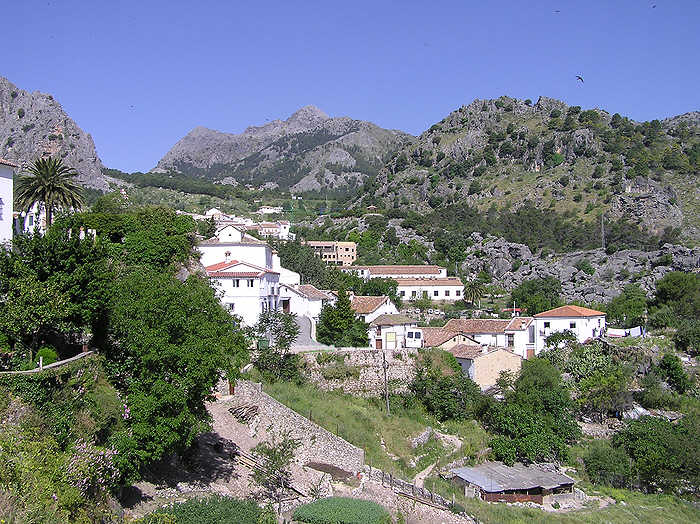 Looking back from Grazalema across the valley to the Villa Turistica. The hotel is on the middle right, with the apartments above it to the upper left.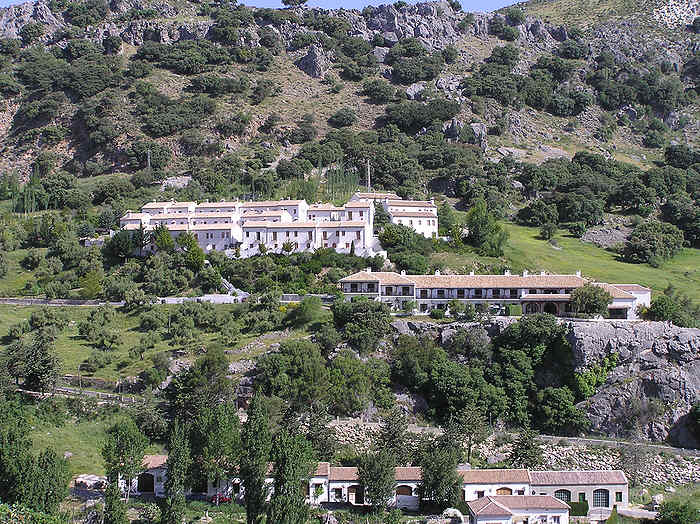 Below Grazalema - baby Crag Martins perched under a rocky overhang waiting to be fed by their parents.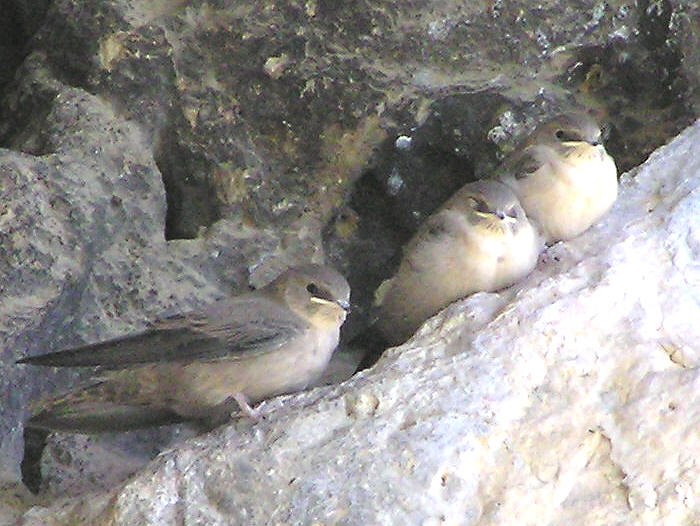 View from our balcony at the hotel Palacete de Mañara in Montejaque.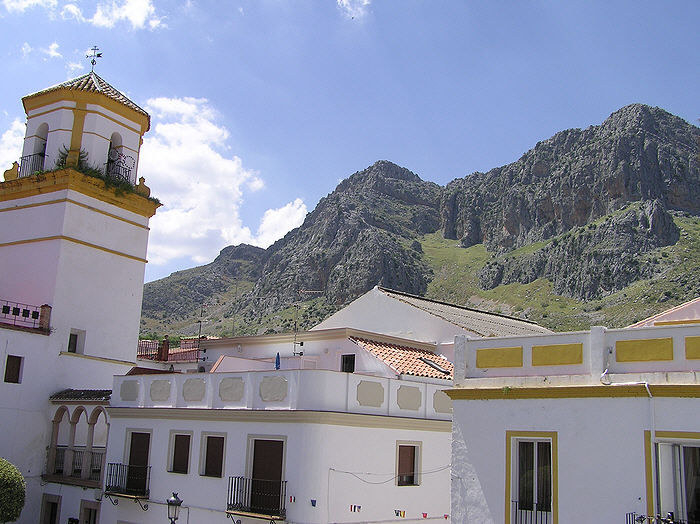 The end in sight at last. The much-photographed bridge at Ronda.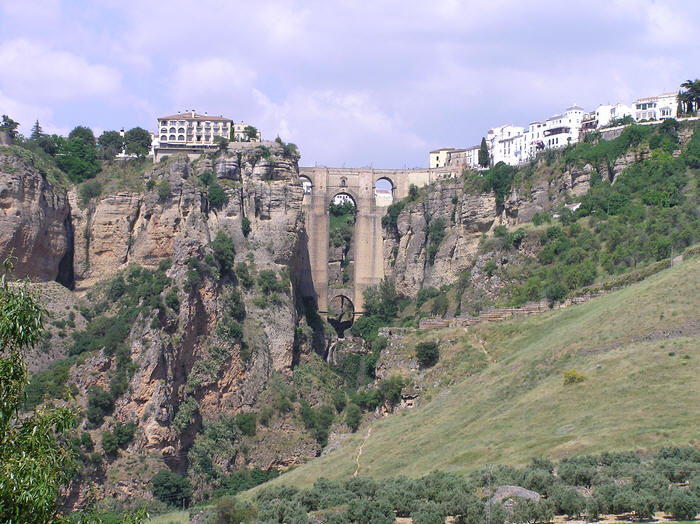 Entering Ronda.
Buildings perched precariously on the edge of the gorge that splits Ronda in two.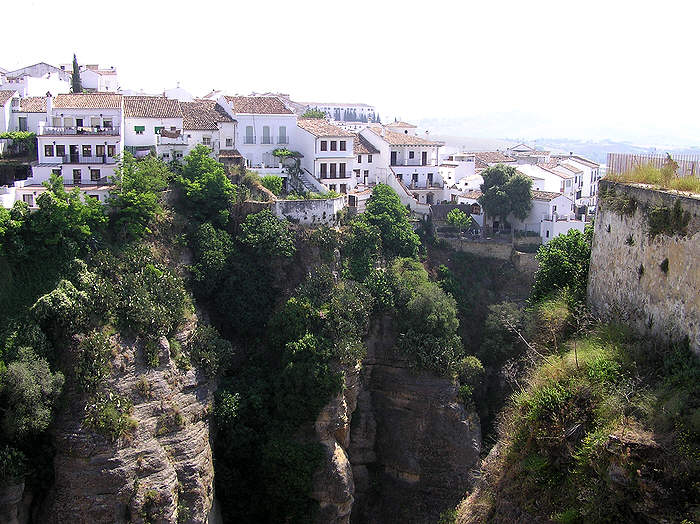 The other side of the bridge.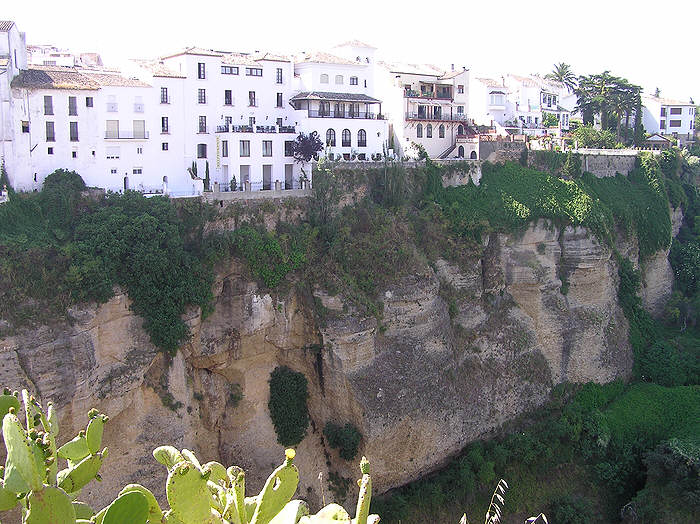 The bridge contains a museum, entered by the door at the lower left. You can emerge on the balcony in the middle of the bridge, a hundred meters above the river underneath.