Andalucia 2004: Photos 1
This site looks much better with JavaScript turned on. For the best experience, please enable JavaScript and refresh the page.
The first day's walk from Grazalema to Zahara
The picturesque white town of Grazalema. View across the valley from the excellent Villa Turistica.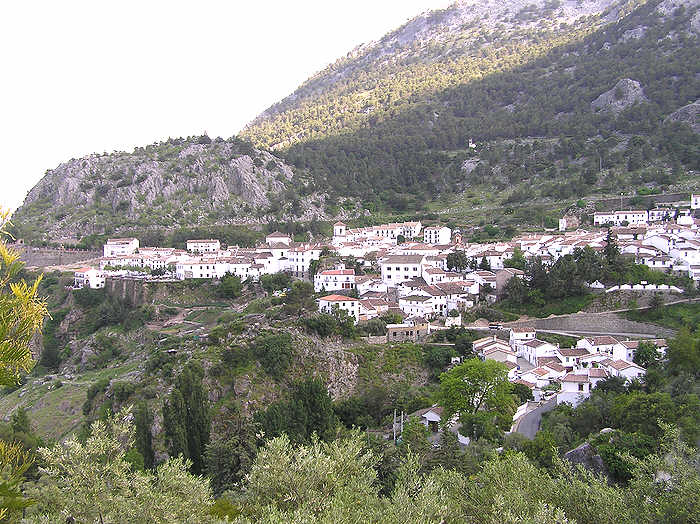 The Villa Turistica apartments laid out like a village street.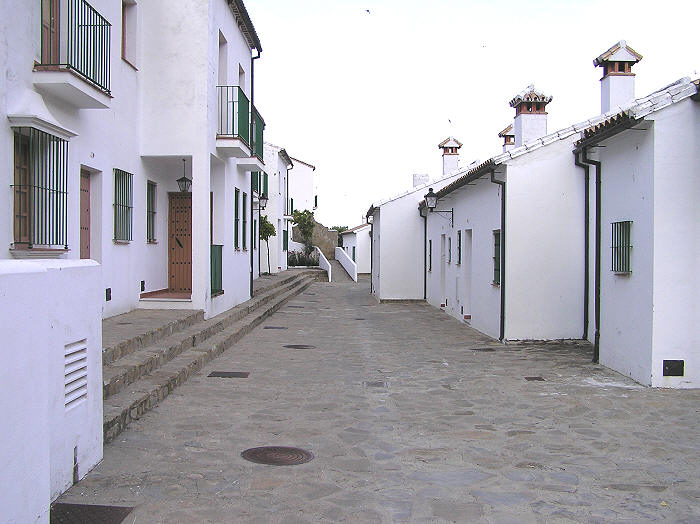 A serin right outside our living room window.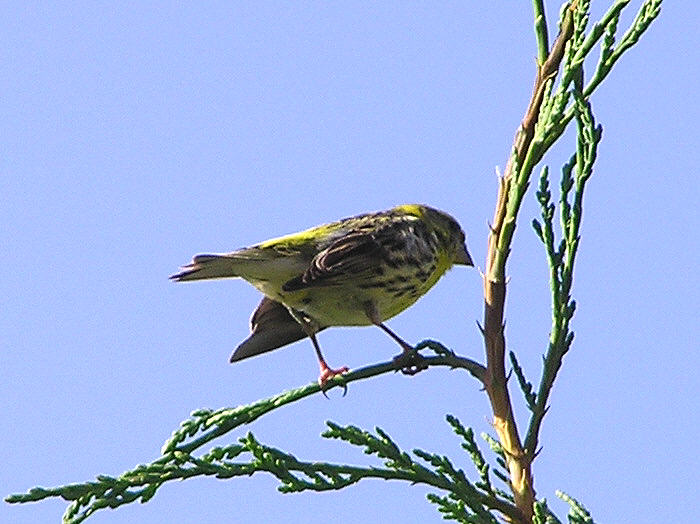 Walking down the Gaidovar valley north from Grazalema.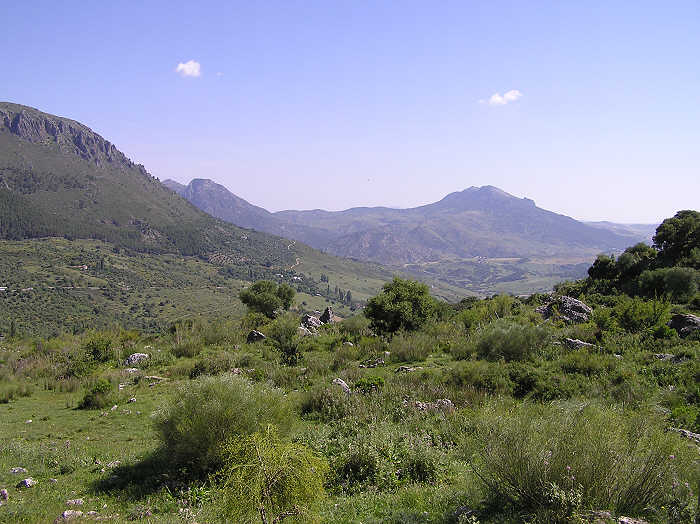 The small town of Montecorto to the east.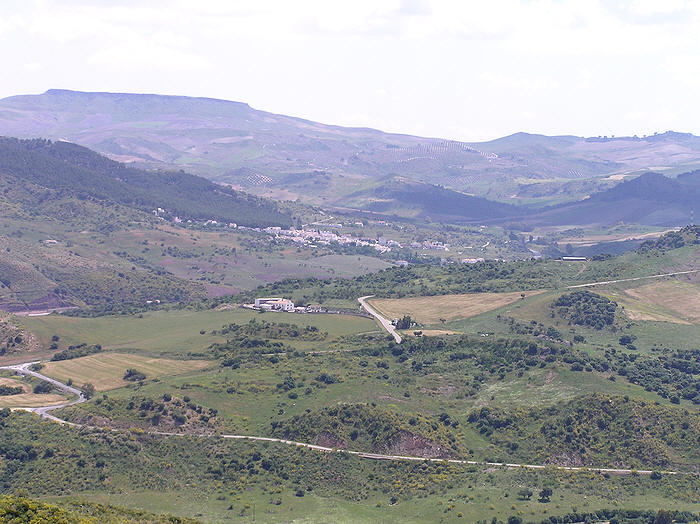 The mountain of Lagarin, 1067m, on the far side of the Zahara reservoir.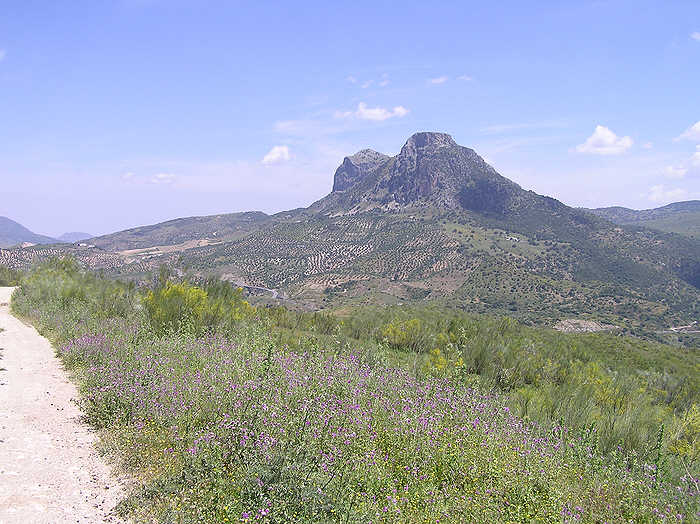 A perfect day alongside the Zahara reservoir.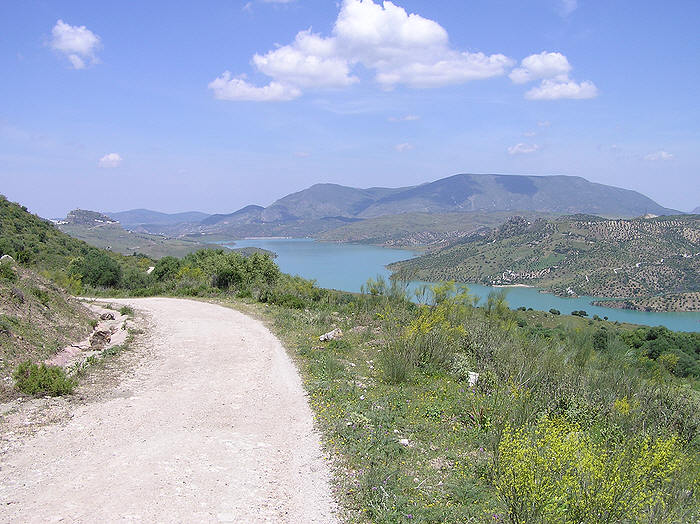 At last - Zahara in sight, dominated by the Moorish castle on the peak above it.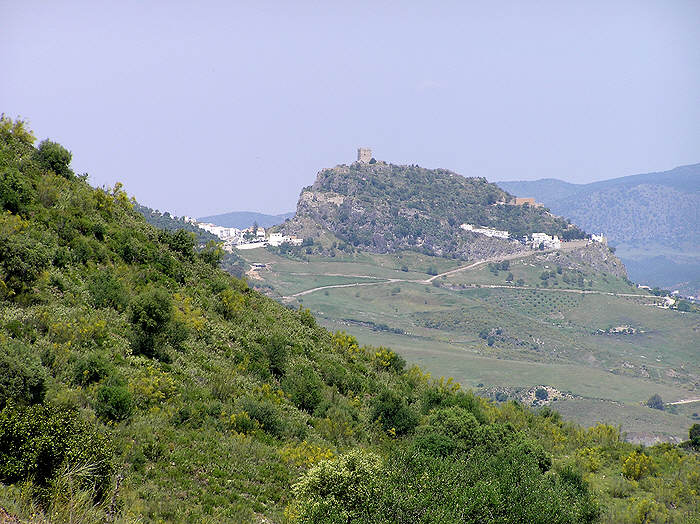 The rooftops of Zahara, looking east towards our long second day's walk.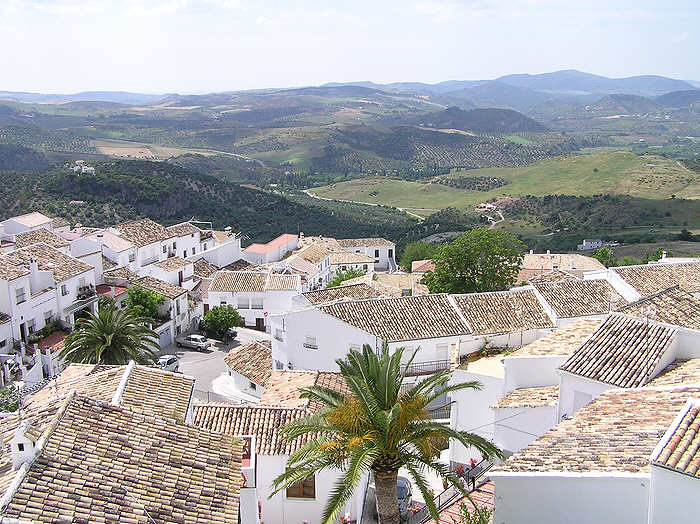 Looking back upwards to the Moorish castle on the heights above Zahara.