Sandals, Grande St Lucian 2018: Photos 3
This site looks much better with JavaScript turned on. For the best experience, please enable JavaScript and refresh the page.
Rays, Turtles and Eels
Sandals' big, fast Newton 46' dive boat.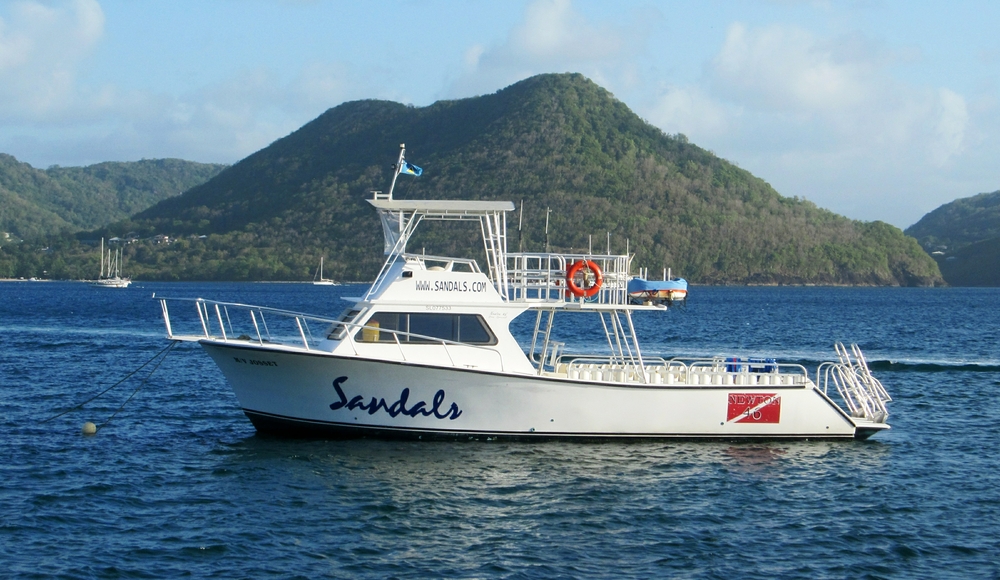 Behind the water-sports centre - some rinse tanks and a hanging space for your wetsuit.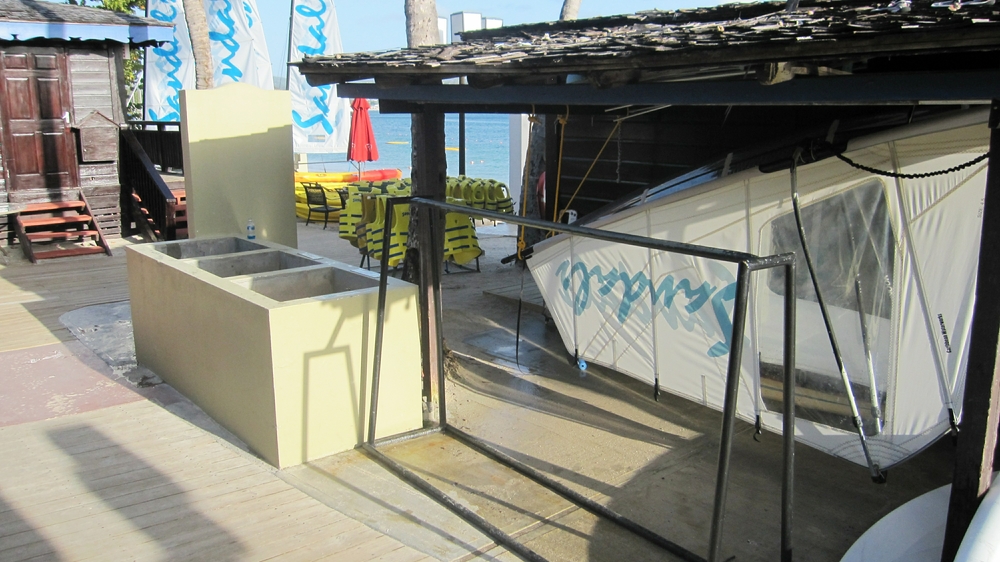 Don't tread on my tail, or you'll regret it. A Southern stingray (Dasyatis americana) hides in the sand at Salt Point.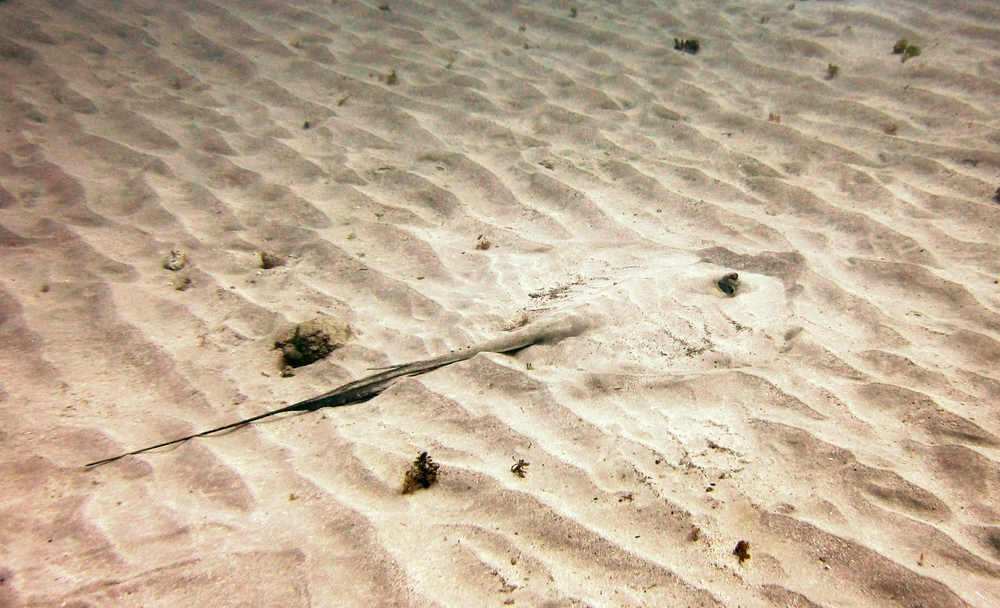 I stopped counting after the first dozen stingrays at Salt Point - here are three together, hiding in the sand.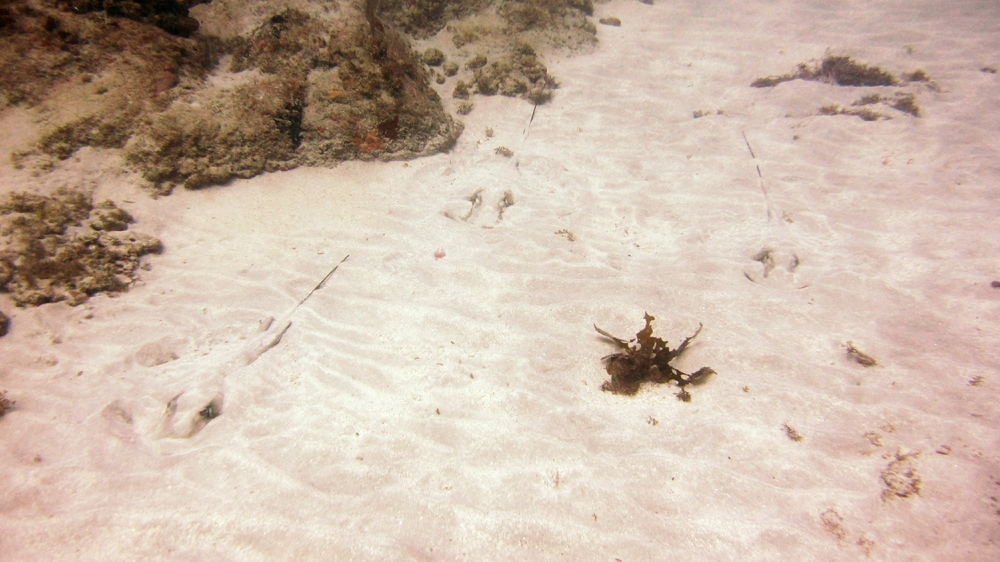 A Hawksbill turtle (Eretmochelys imbricata) grazes on seagrass next to the new Vicky B wreck.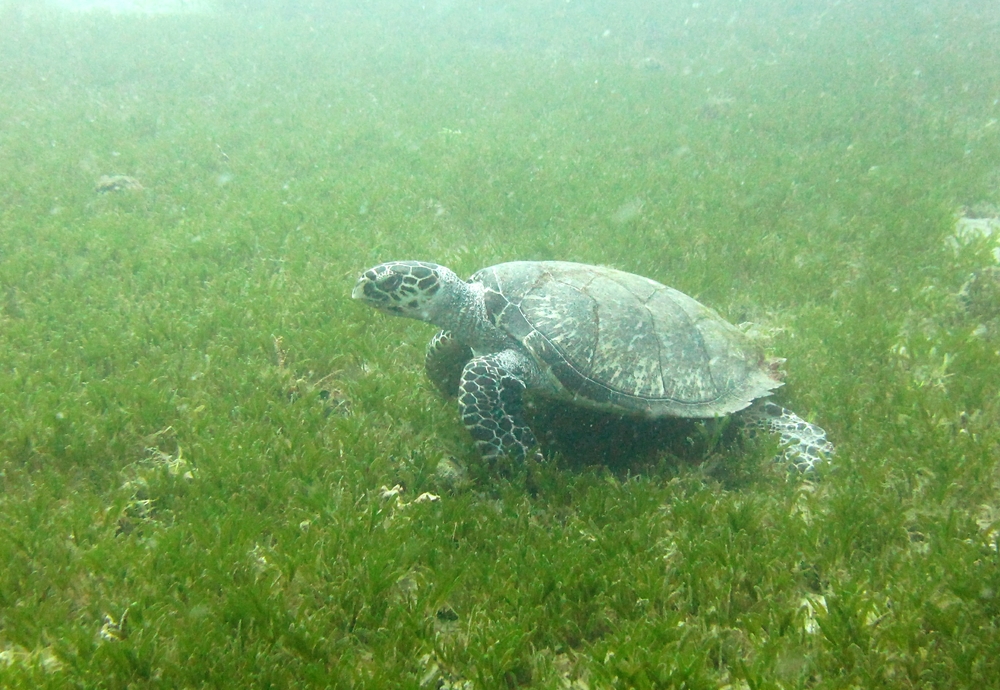 Our dive leader pats another Hawksbill near the Lesleen M wreck.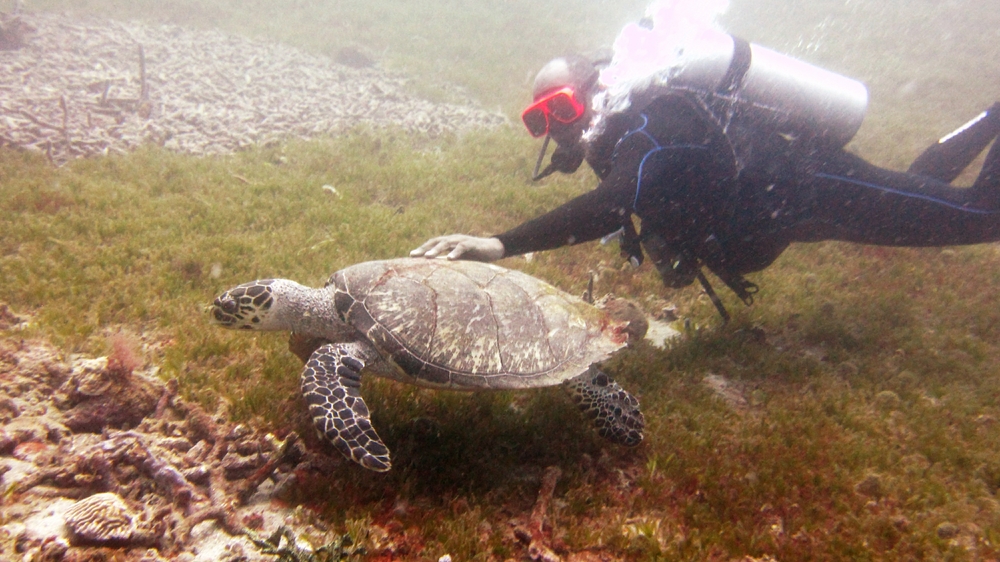 Sharptail eel (Myrichthys breviceps) near the Lesleen M.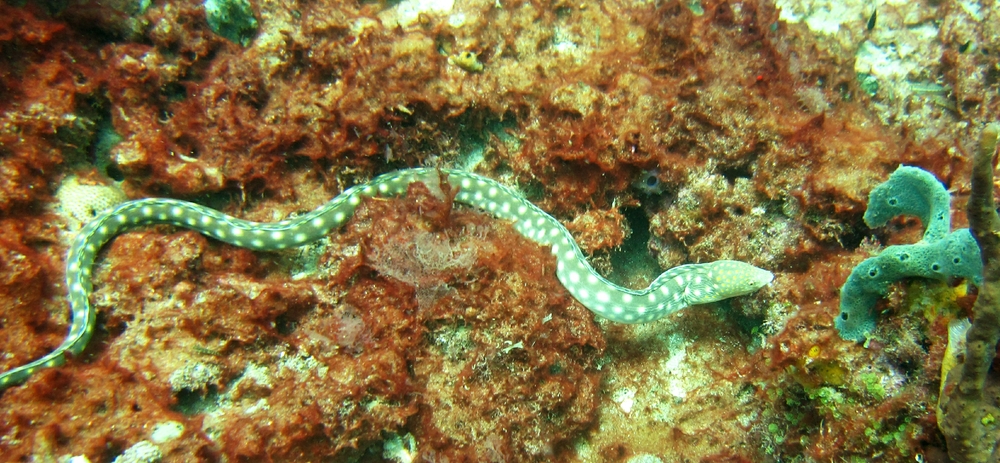 And another near the Lesleen M wreck.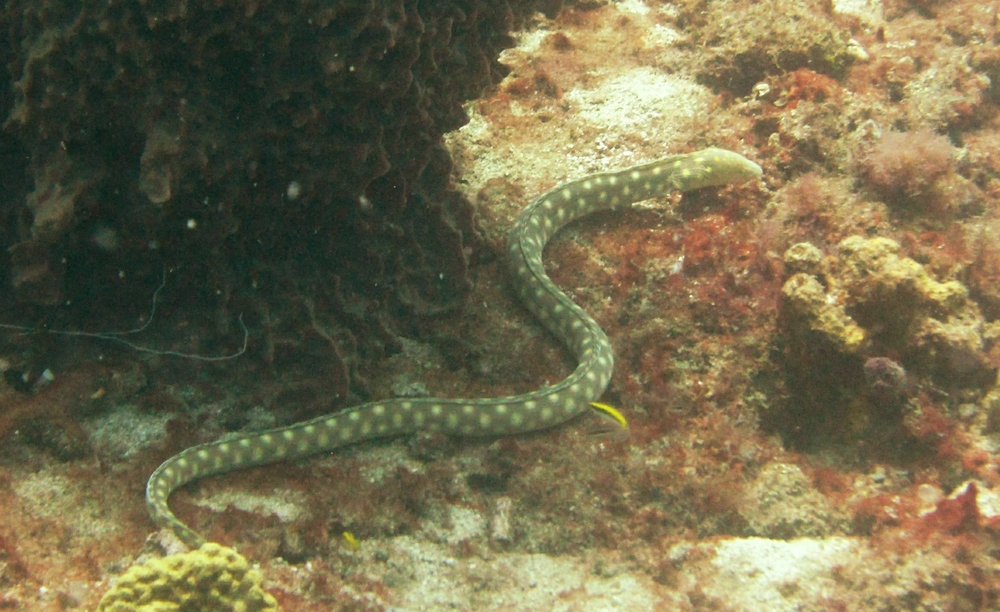 Spotted Moray (Gymnothorax moringa) near the Lesleen M.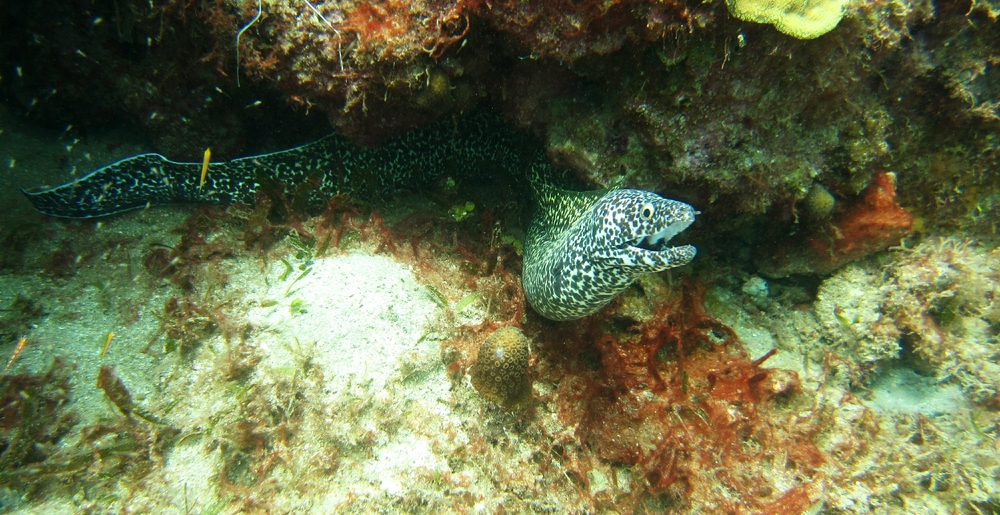 Lots of Brown Garden Eels Heteroconger longissimus in the distance on the sandy floor at Plantation.