Normandy 2002: Photos 1
This site looks much better with JavaScript turned on. For the best experience, please enable JavaScript and refresh the page.
Pictures of our trip to Normandy: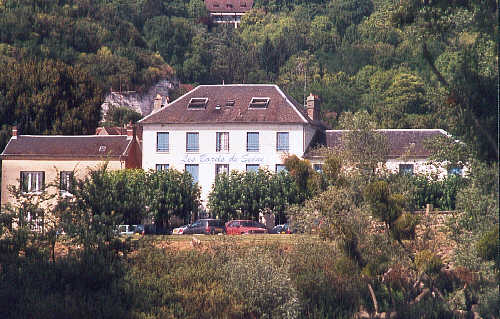 Hotel Les Bords de Seine in La Roche Guyon from the river.
The picturesque and historic harbour at Honfleur. We ate by the water's edge at the pavement cafe on the right of the photo.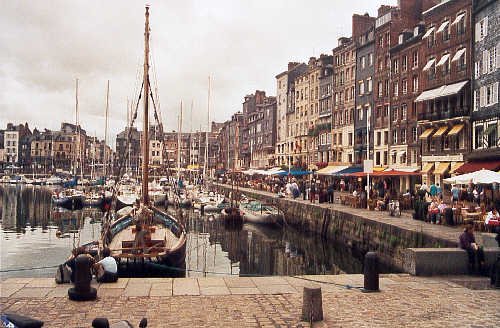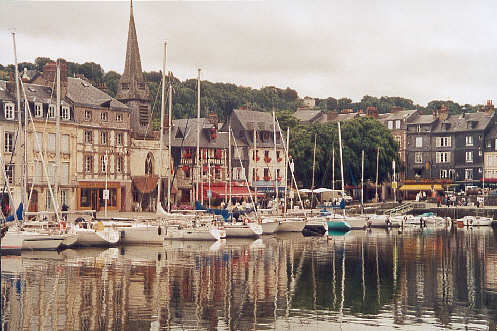 Another view across the inner harbour.
The timbered halles in the market square in Lyons-la-Forêt where we stopped off for a stroll.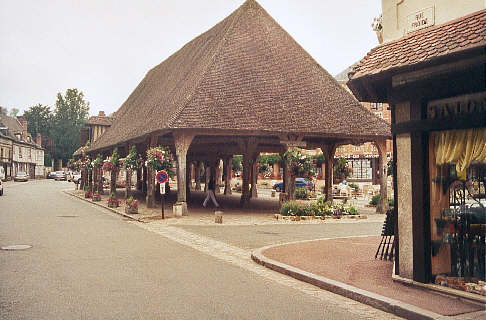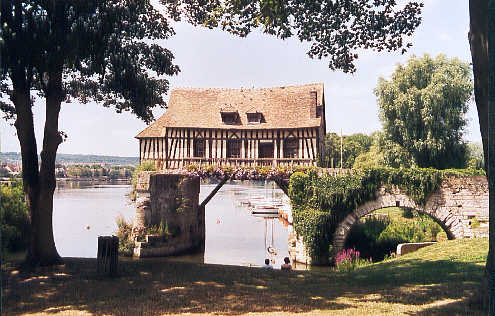 An old timbered house perched on a stump of the medieval bridge in Vernon - just downstream from La Roche Guyon.
Joyce among beautiful flowers in Monet's Garden - his house at the left.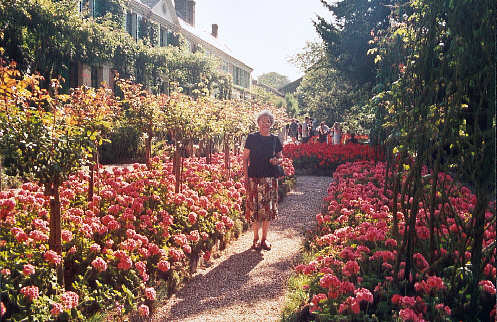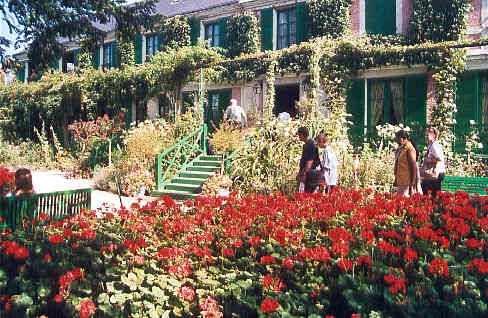 It gets quite crowded in the summer....
The famous lily pond and green-painted bridge in the Japanese garden. A bit more overgrown than Monet's painting...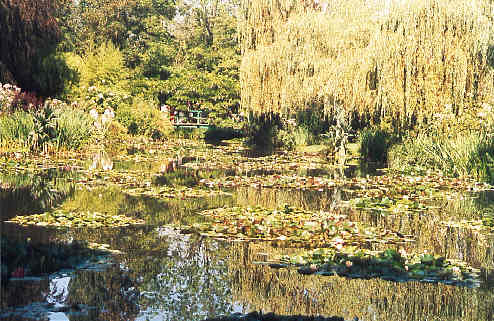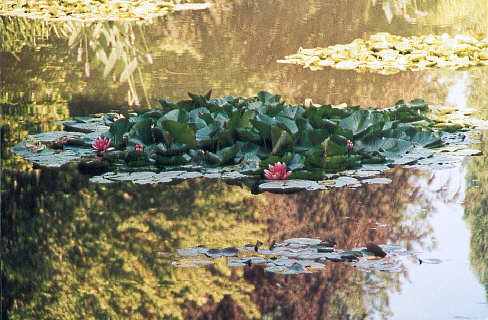 Water lilies in Monet's Japanese garden.
View from the bridge back over the lily pond.